A teaching by Rev. Barbara Williams, President of the Ministry of the Watchman International
Week of January 13-17, 2020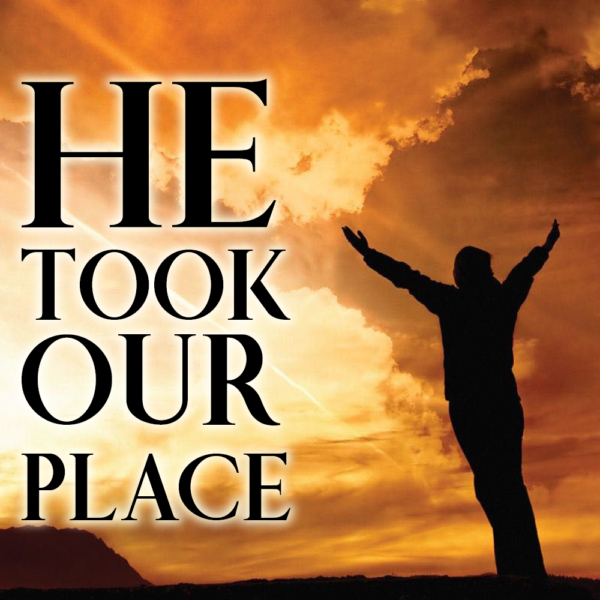 MONDAY
He is despised and rejected by men,
A Man of sorrows and acquainted with grief.
And we hid, as it were, our faces from Him;
He was despised, and we did not esteem Him.
Isaiah 53:3
Jesus was sent to earth to take our place. Have you ever stopped to think of the many things you would want a substitute for? Imagine doing your very best to keep a relationship together: You obey the Word as much as you can. You have planned a future with this other person. You are married and even have children. One day your spouse tells you that he is moving out. He has had enough of this "empty life." It is just not for him. He is not satisfied with you as a mate. You have not been perfect, but you feel you have done your best. You have forgiven this person many times, yet they never seem to accept your apologies. You concede that you both have faults, but why won't this person listen to reason? Why must this end in divorce?
Jesus, your substitute, took your place in this. He was despised and rejected so that you would not have to bear the weight of the rejection and the pain and sorrow associated with a challenge to your relationship. He took your place in this.
---

If you are in need of healing, there is good news! Proverbs 4:20-22 SAYS:
My son, attend to my words; incline thine ear unto my sayings. Let them not depart from thine eyes; keep them in the midst of thine heart. For they are life unto those that find them, and health to all their flesh.
So there is life and health in God's word. Since God's word is medicine, we must take it like we would a prescription. I suggest three times a day, like you would your food. Remember, healing is the children's bread. Consider this your "dose" for today. Remember, read, and meditate three times a day the following:
Rx: Jeremiah 31:25 ~ I will strengthen the weary and renew those who are weak.
---
"Study to show thyself approved unto God, a workman that needeth not to be ashamed, rightly dividing the word of truth."
2 Timothy 2:15
If you've never studied the Bible from Genesis to Revelation, we invite you to join us as we read through the Bible in a year. Read and meditate on these chapters this week:
January 13: Genesis 14, Matthew 14, Nehemiah 3, Acts 13
January 14: Genesis 15, Matthew 15, Nehemiah 4, Acts 14
January 15: Genesis 16, Matthew 15, Nehemiah 5, Acts 15
January 16: Genesis 17, Matthew 16, Nehemiah 6, Acts 16
January 17: Genesis 18, Matthew 17, Nehemiah 7, Acts 17
January 18: Genesis 19, Matthew 18, Nehemiah 8, Acts 18
January 19: Genesis 20, Matthew 19, Nehemiah 9, Acts 19

---
TUESDAY
Surely He has borne our griefs
And carried our sorrows;
Yet we esteemed Him stricken,
Smitten by God, and afflicted.
Isaiah 53:4
Jesus carried all the pain and sickness that the powers of the world system produces. There is trouble, sickness, sin and death in the world. When Jesus took the pain and suffering of the world on His body, He did this in order that you and I could live free from all pain, sickness, and sin.
God is a faithful Creator. He did not leave us in darkness, weakness or pain. He was our substitute, and went through the agony and degradation of being falsely accused of sin. Included in this is disease of all kinds. Jesus took all disease on His body so that our bodies could claim health.
His substitution, suffering and death, paid the price levied by the Father as full payment for all sickness forever. Our faith in and acceptance of this decree and finished work allows us to partake of health and healing. Jesus, our substitute, suffered in our place.
---
WEDNESDAY
But He was wounded for our transgressions,
He was bruised for our iniquities;
The chastisement for our peace was upon Him,
And by His stripes we are healed.
Isaiah 53:5
Jesus was wounded for our transgressions. Whenever we sin, it causes a wound. This wounding is the source of all pain and sickness. Since Jesus took wounds because we have sinned, we can repent of our sins and claim an end to pain and discomfort of all kinds. We do not have to accept the curse any longer.
Jesus is also our peace. The punishment that made peace between the Father and us was laid on Him. We can now go to the Father in His name and obtain access to the presence of Almighty God. We can actually see God and live. In fact, as we worship God, we take on His life. We are made alive because of Jesus' death.
Our substitute has now become our companion and friend because we are raised up in Him. He took our place in death so that we could accompany Him in life. He is our substitute and our companion. He went into death for us, to bring us out into life with Him.
---
THURSDAY
All we like sheep have gone astray;
We have turned, every one, to his own way;
And the Lord has laid on Him the iniquity of us all.
Isaiah 53:6
Iniquity is going your own way. Jesus took our ways upon Himself. Have you ever known a person who refuses to change because they think they are incapable of changing?
People often think this is "just my way." Jesus died for our ways. He took the iniquity of all of us upon Himself, so that we can make the changes necessary to insure our success. We can take on His ways. We have His life and His righteousness inside of us. We can now go the way of righteousness, a way that was not open to us before. We can choose the ways of the Son of God. We can go about as He did in the earth.
Iniquity is a crooked way. He died to place us on the right path. He has changed our ways. We should accept this substitute.
---
FRIDAY
He was oppressed and He was afflicted,
Yet He opened not His mouth;
He was led as a lamb to the slaughter,
And as a sheep before its shearers is silent,
So He opened not His mouth.
Isaiah 53:7
Jesus took all of this for us without complaint. How much we owe Him! By not opening His mouth, He refuses to defend Himself. Had he defended Himself, His words of truth may have been believed by Pilate, and He would have been let go. Being let go would have allowed sin to remain upon our lives.
As a true substitute, Jesus did whatever was required. He suffered in our place and died in our place. He went all the way so that we could go all the way. A true substitute does the exact job necessary. Jesus went beyond substitution. He took us into another type of life. He not only took death for us; He secured for us eternal life. To die in our place would have taken us out of judgment, but raising us up brings us into righteousness.
Righteousness puts us into a new, God-kind of life. We are free because Jesus, our substitute, has freed us from all judgment. He was judged falsely in our place. We are free from all judgment because of Him. What a wonderful work He has done for us!