A teaching by Rev. Barbara Williams, President of the Ministry of the Watchman International
Week of February 3-7, 2020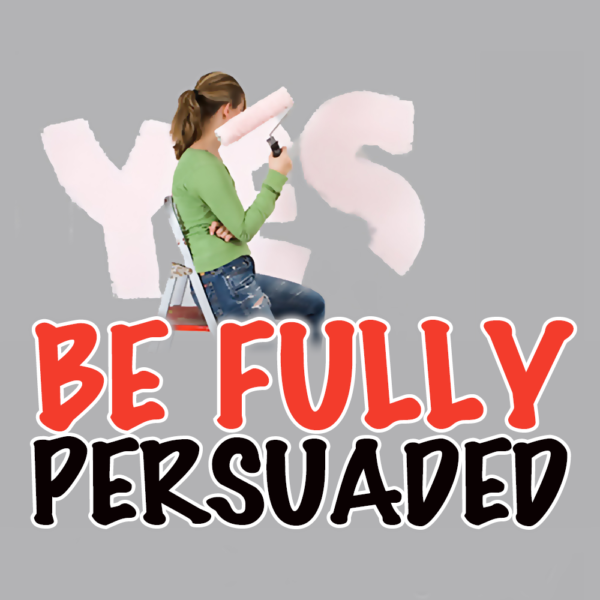 MONDAY
For what does the Scripture say? "Abraham believed God, and it was accounted to him for righteousness."
Romans 4:3
Abraham believed God and it was accounted to him as righteousness. Using our faith gives us right standing with God. It has to be that way because our unbelief caused the breach between us and God. When Adam and Eve sinned it was caused by unbelief. They allowed their faith to be stolen by the serpent, who had been separated from God. He was able to defile them with his unbelief and iniquity. It would take effort on the part of the man to gain access to God's presence again.
God has made a way through the spiritual substance called faith. Faith gives us an assurance of things hoped for, instead of being mere hope. Hope is important, but faith causes it to have substance. Substance cannot be denied. Substance is evidence. It is like the smoking gun at the crime scene. It can be felt, seen and examined. It is this way with faith.
When we believe God, we give evidence to Him that we believe Him. It is not wishful thinking or mental assent. Faith is evidence that is weighed in the court of God and added to our account as righteousness.
---

If you are in need of healing, there is good news! Proverbs 4:20-22 SAYS:
My son, attend to my words; incline thine ear unto my sayings. Let them not depart from thine eyes; keep them in the midst of thine heart. For they are life unto those that find them, and health to all their flesh.
So there is life and health in God's word. Since God's word is medicine, we must take it like we would a prescription. I suggest three times a day, like you would your food. Remember, healing is the children's bread. Consider this your "dose" for today. Remember, read, and meditate three times a day the following:
Rx: Jeremiah 30:17a ~ "I will restore health unto you and I will heal you of your wounds," declares the Lord.
---
"Study to show thyself approved unto God, a workman that needeth not to be ashamed, rightly dividing the word of truth."
2 Timothy 2:15
If you've never studied the Bible from Genesis to Revelation, we invite you to join us as we read through the Bible in a year. Read and meditate on these chapters this week:
February 3: Genesis 35, Mark 6, Job 2, Romans 6
February 4: Genesis 36, Mark 7, Job 3, Romans 7
February 5: Genesis 38, Mark 8, Job 4, Romans 8
February 6: Genesis 39, Mark 9, Job 5, Romans 9
February 7: Genesis 40, Mark 10, Job 6, Romans 10
February 8: Genesis 41, Mark 11, Job 7, Romans 11
February 9: Genesis 42, Mark 12, Job 8, Romans 12
---
TUESDAY
Now to him who works, the wages are not counted as grace but as debt.
Romans 4:4
What about the person who believes his good works will merit something to God? He works himself into a greater and greater debt before God. Works without faith is debt. We get deeper and deeper into sin by trying to work our way into righteousness. When we believe God's word, then the works that we do are wrought in righteousness and God is glorified. He actually gets something out of our works when they follow faith.
Faith is a pure spiritual substance that gives evidence to our love for God. Jesus said, "If you love me, obey me." It takes faith to obey God and His promptings. When we obey the unction or inner leading of God, it is accounted to us as righteousness.
Abraham's righteousness led him to places where God chose for him to dwell. He was responsible for leading the human race back to God because he believed God. He left an inheritance of faith on the earth for all human beings to receive. Because of the faith of Abraham, all the nations on the earth can be blessed. If one man's sin can cause the human race to fall, one man's righteousness (Jesus) can cause the inheritance of Abraham's kind of faith to fall on every human being who believes.
---
WEDNESDAY
But to him who does not work but believes on Him who justifies the ungodly, his faith is accounted for righteousness, just as David also describes the blessedness of the man to whom God imputes righteousness apart from works:
"Blessed are those whose lawless deeds are forgiven, and whose sins are covered; Blessed is the man to whom the Lord shall not impute sin."
Romans 4:5-8
When you refuse to rely in your works, then you must believe that God justifies the ungodly. You cannot believe that you have faith simply because you are born again. This is one mistake that many people make. The question is not whether you have faith, but do you exercise that faith toward God. If you believe God, then you are counted righteous because of your faith.
If you refuse faith in God, then you are depending upon your own works to justify you. Accepting that you are unable to pay the price for your righteousness or are even capable of anything but unrighteousness without the grace of God takes humility, but this act of humbling yourself before God allows Him to exalt you in His righteousness.
His righteousness is best. We need all that He has to receive what He has for us and to be what He has called us to be. Abraham believed God and was able to accomplish all that God gave Him to do because of his righteousness.
---
THURSDAY
Therefore it is of faith that it might be according to grace, so that the promise might be sure to all the seed, not only to those who are of the law, but also to those who are of the faith of Abraham, who is the father of us all (as it is written, "I have made you a father of many nations") in the presence of Him whom he believed—God, who gives life to the dead and calls those things which do not exist as though they did; who, contrary to hope, in hope believed, so that he became the father of many nations, according to what was spoken, "So shall your descendants be."
Romans 4:16-18
God called Abraham the father of many nations while he was not yet a father. What has God called you that you are not yet? Has he called you an excellent parent? Has he called you a virtuous woman? Has He called you a prophet? Teacher? Pastor? Priest? King? What has God called you that you have a hard time accepting?
Maybe He has called you a millionaire and you can't see how that is gong to happen. You may not be able to see how, but can you believe? Can you respond in the affirmative when God calls you these things? If you can, you are exercising your faith in God.
Each time you affirm what He calls you, it is counted to you as righteousness. Can you hope against hope as Abraham did? Can you still believe when nobody else can see you doing anything worthwhile? If you can, more righteousness is credited to your account. You are well on your way to receiving the final realm of righteousness that comes by faith.
---
FRIDAY
And not being weak in faith, he did not consider his own body, already dead (since he was about a hundred years old), and the deadness of Sarah's womb. He did not waver at the promise of God through unbelief, but was strengthened in faith, giving glory to God, and being fully convinced that what He had promised He was also able to perform. And therefore "it was accounted to him for righteousness."
Romans 4:19-22
Abraham believed God and followed Him. He believed God again, and allowed God to change his name and call those things that be not as though they were. He then hoped against hope that he would have children in his old age with a barren wife. He continued to fight everything that said "no" and said "yes" to God.
Finally, he considered not his body nor did he consider the condition of his wife. By doing this he became fully persuaded that what God had promised He was able also to perform. He was persuaded of God's ability to perform and not his ability to believe.
There is a big difference here in how we as believers operate sometimes. If we are not careful our faith can become debt. It is easy to slip over into works of confession, giving offerings and other things that we do that we hope are of faith. In the end, it is still our righteousness that must speak for us. The miracle comes because all doubt has been washed away with His word and we are fully persuaded that what He has promised He is able also to perform.