A teaching by Rev. Barbara Williams, President of the Ministry of the Watchman International
Week of February 24-28, 2020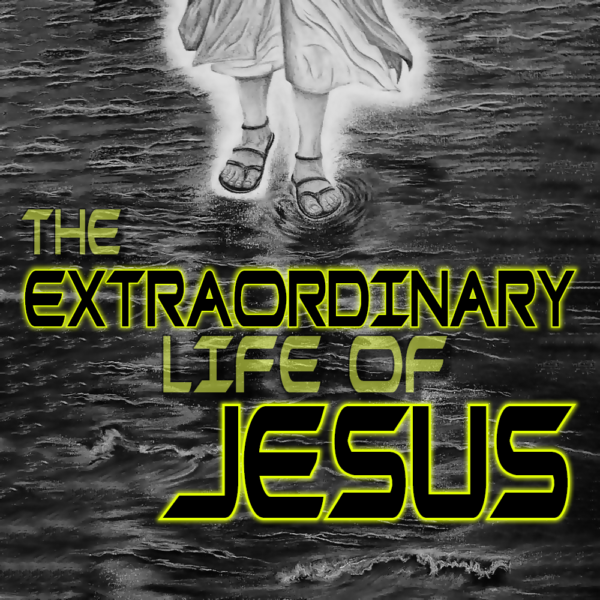 MONDAY
And they feared exceedingly and said one to another, "What manner of man is this, that even the wind and the sea obey him?"
Mark 4:41
Our Savior was truly an extraordinary man. There has never been, nor will there ever be another like Him. There are so many wonderful things said of our Lord in the bible. Let's examine a few of them:
Jesus did what was necessary in an extraordinary way. He moved upon the earth as a natural man, but without the human limitations that would hinder the plan of God. He was in such close and constant communication with the Father that He never had a time when He did not have an answer for every problem that arose in His life. He even allowed those around Him to share in His extraordinary power.
After He rebuked the storm, He allows His disciples to know that they could do the same thing. This shows the awesome goodness of our Lord: doing the extraordinary, but offering Himself to the ordinary. He allows people like you and me to experience His glory.
---

If you are in need of healing, there is good news! Proverbs 4:20-22 SAYS:
My son, attend to my words; incline thine ear unto my sayings. Let them not depart from thine eyes; keep them in the midst of thine heart. For they are life unto those that find them, and health to all their flesh.
So there is life and health in God's word. Since God's word is medicine, we must take it like we would a prescription. I suggest three times a day, like you would your food. Remember, healing is the children's bread. Consider this your "dose" for today. Remember, read, and meditate three times a day the following:
Rx: 1 John 3:8b ~ For this purpose the Son of God was manifested, that he might destroy the works of the devil.
---
"Study to show thyself approved unto God, a workman that needeth not to be ashamed, rightly dividing the word of truth."
2 Timothy 2:15
If you've never studied the Bible from Genesis to Revelation, we invite you to join us as we read through the Bible in a year. Read and meditate on these chapters this week:
February 24: Exodus 7, Luke 10, Job 24, 1 Corinthians 11
February 25: Exodus 8, Luke 11, Job 25, 1 Corinthians 12
February 26: Exodus 9, Luke 12, Job 26, 1 Corinthians 13
February 27: Exodus 10, Luke 13, Job 27, 1 Corinthians 14
February 28: Exodus 11, Luke 14:1-24, Job 28, 1 Corinthians 15:1-34
February 29: Exodus 12:1-12:21, Luke 14:25-35, Job 29, 1 Corinthians 15:35-58
March 1: Exodus 12:22-51, Luke 15, Job 30, 1 Corinthians 16
---
TUESDAY
And there are also many other things which Jesus did, which, if they should be written every one, I suppose that even the world itself could not contain the books that should be written. Amen.
John 21:25
What an extraordinary statement to come from an eyewitness of His life. This is the testimony of someone who has been in the presence of Jesus.
John, the beloved disciple, adored Jesus. He even said that he laid his head on the Master's bosom. John was beloved of the Lord. He was present with the Lord on many special occasions and saw many miracles. He was so overwhelmed with and taken by the goodness of Jesus that he was moved to make this statement.
We cannot say enough about the marvelous works of God that were demonstrated by Jesus. The world cannot contain all the books that could be written about Him because He is the world.
---
WEDNESDAY
God anointed Jesus of Nazareth with the Holy Ghost and with power, and how He went about doing good and healing all who were oppressed by the devil, for God was with Him.
Acts 10:38
Jesus always went about doing good and healing all. He was never partial. He came to His own, but His own received Him not. Jesus was willing to help everybody who came seeking His help. How different from the church of today.
It is said that 11:00 am on Sunday is the most segregated hour in the week. Though we call ourselves Christ's, we still deal in prejudice and partiality. The world has decided to celebrate separation instead of condemning it. In Jesus eyes, there was no difference between the Jew and the Greek. He did the same miracles among both groups. And if He did it, He expects us to as well.
Jesus celebrated the diversity of humanity by doing good and healing all who were oppressed.
---
THURSDAY
And they were astonished beyond measure, saying, "He has done all things well. He makes both the deaf to hear and the mute to speak."
Mark 7:37
Jesus did everything well. Can we say that of anybody we know? The rest of us are both blessed and plagued by our humanity. Our humanity limits us in many things. We are often unable to overcome the dictates and limitations of our flesh, so we make mistakes, even in our finest moments.
Often great people have a few skeletons in the closet, and these flaws will find their way into the report of that person's life. We all have to live with mixed reviews about our performance and character. But Jesus, because He was perfect in His obedience to the Father, was able to earn the report that He did all things well.
---
FRIDAY
And the Word was made flesh, and dwelt among us (and we beheld His glory, the glory as of the only Begotten of the Father), full of grace and truth.
John 1:14
Jesus was made flesh and dwelt among us. He allowed Himself to be humbled and fashioned as a man. He actually allowed Himself to be recreated to demonstrate the glory of the Father. He was able to do this because He was full of grace. He was enabled by the Father in a special way to allow this humbling to come into His life.
You and I know that we cannot do much without the grace of God. Grace makes us able to endure and to do. It allows us to actively perform the works of God and passively endure the will of God when our human input would impede the work of the Lord. We are enriched by His grace and Jesus was 100% grace. What a Marvelous Savior.