A teaching by Rev. Barbara Williams, President of the Ministry of the Watchman International
Week of March 9-13, 2020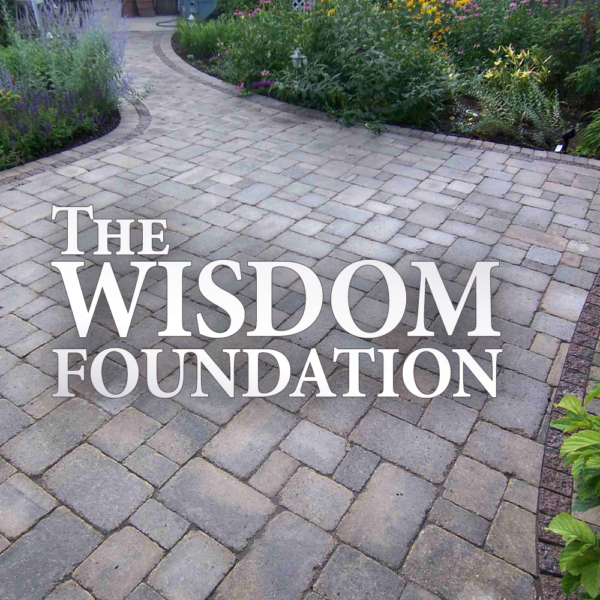 MONDAY
He also taught me, and said to me: "Let your heart retain my words; Keep my commands, and live. Get wisdom! Get understanding! Do not forget, nor turn away from the words of my mouth. Do not forsake her, and she will preserve you; Love her, and she will keep you. Wisdom is the principal thing; Therefore get wisdom. And in all your getting, get understanding."
Proverbs 4:4-7
Wisdom describes herself as the principal thing. The principal thing is that thing which supports, forms the foundation of, and begins everything. The world began with wisdom. Yet, wisdom is attainable for the scripture tells us to get it. She can be captured and possessed by those who love her.
Wisdom is one of the spirits of God. It comes to us when we fear God. The seed of wisdom comes into our hearts when we fear the Lord. Wisdom keeps and embraces those who love her. If you stay faithful to her and not forsake her, she will preserve you.
Wisdom also dwells with understanding… they are roommates. When we enter the domain of wisdom, understanding comes along with her. When we get wisdom, understanding is not far behind. We are instructed to "get understanding" in all our getting.
---

If you are in need of healing, there is good news! Proverbs 4:20-22 SAYS:
My son, attend to my words; incline thine ear unto my sayings. Let them not depart from thine eyes; keep them in the midst of thine heart. For they are life unto those that find them, and health to all their flesh.
So there is life and health in God's word. Since God's word is medicine, we must take it like we would a prescription. I suggest three times a day, like you would your food. Remember, healing is the children's bread. Consider this your "dose" for today. Remember, read, and meditate three times a day the following:
Rx: Matthew 8:17 ~ Himself took our infirmities, and bare our sicknesses.
---
"Study to show thyself approved unto God, a workman that needeth not to be ashamed, rightly dividing the word of truth."
2 Timothy 2:15
If you've never studied the Bible from Genesis to Revelation, we invite you to join us as we read through the Bible in a year. Read and meditate on these chapters this week:
March 9: Exodus 20, Luke 23, Job 38, 2 Corinthians 8
March 10: Exodus 21, Luke 24, Job 39, 2 Corinthians 9
March 11: Exodus 22, John 1, Job 40, 2 Corinthians 10
March 12: Exodus 23, John 2, Job 41, 2 Corinthians 11
March 13: Exodus 24, John 3, Job 42, 2 Corinthians 12
March 14: Exodus 25, John 4, Proverbs 1, 2 Corinthians 13
March 15: Exodus 26, John 5, Proverbs 2, Galatians 1

---
TUESDAY
I traverse the way of righteousness, in the midst of the paths of justice, that I may cause those who love me to inherit wealth, that I may fill their treasuries.
Proverbs 8:20-21
Wisdom leads the way in the path of righteousness. The word righteousness is actually a form of two words; "right-wiseness." Righteousness is actually right wisdom. The righteous always behave in a wise manner.
When Saul pursued David trying to kill him, the bible says that David behaved himself wisely toward Saul. Saul was later to confess to David that he (David) was righteous, while he (Saul) was wicked. Wisdom understands deep meanings and the "how-to" of things. Wisdom understands how certain things have come to pass and how they were created.
Wisdom is in the middle of the law. The laws of the land are created by the Spirit of Wisdom. Those who love wisdom have an inheritance. They inherit substance. Wisdom causes money to come into the hands of people who love her. Fools never seem to be able to hold on to anything. They hate wisdom and will not embrace her.
---
WEDNESDAY
The Lord possessed me at the beginning of His way, before His works of old. I have been established from everlasting, from the beginning, before there was ever an earth. When there were no depths I was brought forth, when there were no fountains abounding with water. Before the mountains were settled, before the hills, I was brought forth; while as yet He had not made the earth or the fields, or the primal dust of the world.
Proverbs 8:22-26
Wisdom is an ancient Spirit. The foundations of the earth were laid in wisdom. When wisdom rests upon a person, they may seem older than their years. Small children may receive wisdom. When they speak words of wisdom, they often appear to be older than their years.
The spirit of a man dominates his personality. Wisdom always shines through. Wisdom precedes the works of God. She guided the works of God. Before God said the "let there be…" of the first chapter of the book of Genesis, wisdom was present with Him. If we were to get wisdom, we would know the secrets of the ages. This is certainly worth more than gold. To be able to unlock hidden wisdom is far more valuable than earthly treasures.
---
THURSDAY
When He prepared the heavens, I was there, when He drew a circle on the face of the deep, when He established the clouds above, when He strengthened the fountains of the deep, when He assigned to the sea its limit, so that the waters would not transgress His command, when He marked out the foundations of the earth, then I was beside Him as a master craftsman; and I was daily His delight, rejoicing always before Him, rejoicing in His inhabited world, and my delight was with the sons of men.
Now therefore, listen to me, my children, for blessed are those who keep my ways.
Proverbs 8:27-32
Wisdom was present with God, aiding and guiding the placement of the skies and the oceans. The world was formed in wisdom. Wisdom was present as God gave instruction to the sea and told it to form waves and set the tides. There is a compass in the depths of the sea that allows mariners to be guided and set their compasses correctly. Wisdom will guide us when there is no compass. Wisdom was present when God gave the decree that the sea should go no farther than it does.
Wisdom prevents the waters from flooding and overflowing. We can trust the oceans to move in a certain way because of wisdom. Wisdom causes foolishness and danger to cease. Where there is wisdom there are still waters. Wisdom has a friendship relationship with God. God delights in wisdom all the time. When we embrace wisdom, we are God's delight, also. Wisdom delights in places that are pleasant to live in. She delights in showing us the way to a good life.
---
FRIDAY
Now therefore, listen to me, my children, for blessed are those who keep my ways. Hear instruction and be wise, and do not disdain it. Blessed is the man who listens to me, watching daily at my gates, waiting at the posts of my doors. For whoever finds me finds life, and obtains favor from the Lord; but he who sins against me wrongs his own soul; all those who hate me love death.
Proverbs 8:32-36
Wisdom therefore has the right to command us to listen to her. Because she was of old and observed and guided the foundations of the earth, she can help us in all the issues of life.
If we allow wisdom to guide us, we will be blessed. If we incline our ears to hear wisdom, we will be blessed. If we follow wise instruction and not refuse wisdom, we will be blessed. Wisdom does not want to bless us once, but wants to bless us over and over again. She instructs us to watch daily at her gates.
What are the gates of wisdom? Any activity that allows us to touch God in a worshipful way. From the spirit of worship and the fear of the Lord, we can receive wisdom. When we find wisdom, there is life…long life and good life.
We also have the favor of God in wisdom. God shows up to help the wise because wisdom is the pathway to God. When we refuse wisdom, we sin against her. When we ignore wisdom, we sin against her. Those who do these things hurt themselves, and to hate wisdom means to love death. The wisdom foundation is the pathway to life.