A teaching by Rev. Barbara Williams, President of the Ministry of the Watchman International
Week of March 2-6, 2020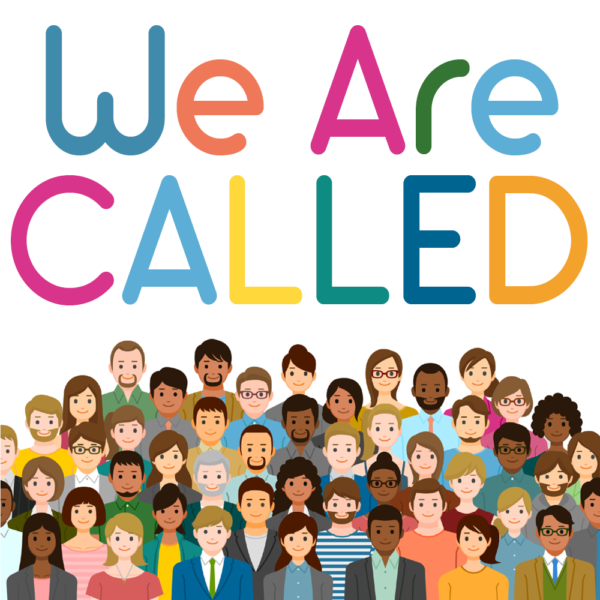 MONDAY
Fight the good fight of faith, lay hold on eternal life, to which you were also called and have confessed the good confession in the presence of many witnesses.
1 Timothy 6:12
We are called to eternal life. Eternal life is the life force of Jesus. When we fight the good fight of faith, it is a fight to lay hold of our calling to eternal life. The life that we live in the flesh we live by the faith of the Son of God. This is laying hold of eternal life.
When we live for God, then we are able to hold fast to the things that are eternal. When we believe the word of God, we are laying hold of eternal life. The word of God abides forever, so we who are born of the word of God have this eternal life force residing in us. We also have the assurance that we will spend eternity with the Lord. When we lay hold of eternal life, then we are able to know the hope of our calling.
---

If you are in need of healing, there is good news! Proverbs 4:20-22 SAYS:
My son, attend to my words; incline thine ear unto my sayings. Let them not depart from thine eyes; keep them in the midst of thine heart. For they are life unto those that find them, and health to all their flesh.
So there is life and health in God's word. Since God's word is medicine, we must take it like we would a prescription. I suggest three times a day, like you would your food. Remember, healing is the children's bread. Consider this your "dose" for today. Remember, read, and meditate three times a day the following:
Rx: Matthew 15:30-31 ~ Great multitudes came to Him, having with them the lame, blind, mute, maimed, and many others; and they laid them down at Jesus' feet, and He healed them. So the multitude marveled when they saw the mute speaking, the maimed made whole, the lame walking, and the blind seeing; and they glorified the God of Israel.
---
"Study to show thyself approved unto God, a workman that needeth not to be ashamed, rightly dividing the word of truth."
2 Timothy 2:15
If you've never studied the Bible from Genesis to Revelation, we invite you to join us as we read through the Bible in a year. Read and meditate on these chapters this week:
March 2: Exodus 13, Luke 16, Job 31, 2 Corinthians 1
March 3: Exodus 14, Luke 17, Job 32, 2 Corinthians 2
March 4: Exodus 15, Luke 18, Job 33, 2 Corinthians 3
March 5: Exodus 16, Luke 19, Job 34, 2 Corinthians 4
March 6: Exodus 17, Luke 20, Job 35, 2 Corinthians 5
March 7: Exodus 18, Luke 21, Job 36, 2 Corinthians 6
March 8: Exodus 19, Luke 22, Job 37, 2 Corinthians 7

---
TUESDAY
I press toward the goal for the prize of the upward call of God in Christ Jesus.
Philippians 3:14
We are called to a high calling. Our position in the earth is different now. We are called to mind the things that are above. That is the high calling of God. Our desire is to win the lost, heal the sick, cast out devils, relieve the oppressed, and let the captives go free. We are interested in justice. We desire to establish the peace that passes all understanding. This is the high calling.
We no longer focus on the material only. We are more concerned with that which will live forever instead of that which will perish with the using. We are concerned with the life of our fellow man. We desire to make life better for him, even at our own expense. We have entered into identification with Christ. We bear one another's burdens.
---
WEDNESDAY
He who enters by the door is the shepherd of the sheep. To him the doorkeeper opens, and the sheep hear his voice; and he calls his own sheep by name and leads them out. And when he brings out his own sheep, he goes before them; and the sheep follow him, for they know his voice.
John 10:2-4
We are called by name. We have a personal relationship with God. We cannot be mistaken about our calling, because we know that He is speaking to us when He calls us by name. Our name is how we are identified. When God calls us by name, we know that He has spoken to us.
This makes our selection personal. It makes us respond in a more personal way. We feel a closeness to God because He calls us by name. We sense the Love of God when He calls us by name. We are elevated to the rank of friend when He calls us by name. Nothing can give us a greater sense of security and belonging than when we are called by name.
---
THURSDAY
Then Barnabas departed for Tarsus to seek Saul. And when he had found him, he brought him to Antioch. So it was that for a whole year they assembled with the church and taught a great many people. And the disciples were first called Christians in Antioch.
Acts 11:25-26
We are called Christians. This is the universal name for the body of Christ. There is a reason that we are called Christ's. We are called Christians to indicate that we have a covenant with God. This covenant allows us to call upon Him because we have the same name.
The name "Christian" identifies our relationship to God as belonging to Christ. We are in Christ and a part of Him. How much closer can we be? We also are His body. We function as He did when He walked the earth.
We are as He is in the world. We are much more than Christ-like. We are Christ's. We belong to Him. We are here to represent Him and to declare His kingdom and His reign. We are Christians… not denominational people.
---
FRIDAY
Grace and peace be multiplied to you in the knowledge of God and of Jesus our Lord, as His divine power has given to us all things that pertain to life and godliness, through the knowledge of Him who called us by glory and virtue, by which have been given to us exceedingly great and precious promises, that through these you may be partakers of the divine nature, having escaped the corruption that is in the world through lust.
2 Peter 1:2-4
We are called to glory and virtue. We have all things that pertain to life and godliness. That covers every area of need and ministry. We are invited into the glory of God. His glory is His treasure trove of blessing, both spiritual and material. It is His manifest presence in the earth.
His glory is the weighty goodness of His life imparted to us. We have important business to conduct here on earth because of the magnitude of the glory of God, so we need strength to carry out His will.
He has given us His virtue. Virtue is what flowed out of Jesus when the woman with the issue of blood was healed. She received His virtue or strength when her faith was exercised to receive it. We are called or summoned to receive that virtue as well. When we receive the virtue of God, then we have the confidence to carry out His will. We have no fear of responding to His call.