For the earth shall be filled with the knowledge of the glory of the Lord, as the waters cover the sea. (Habakkuk 2:14)
Welcome to The Ministry of the Watchman!
We pray you will be strengthened and equipped by what is offered on this website.
Our vision is to see a great outpouring of the Spirit of God that will release souls to be won into the Kingdom of God. Our vision is to occupy until the Lord comes, and see the whole earth filled with the knowledge of His glory as the waters cover the seas. (Hab 2:14).
We believe this time is crucial for the placement of ministry in the earth. We also have a vision for liberty among the people of God to move in the power of God to win souls.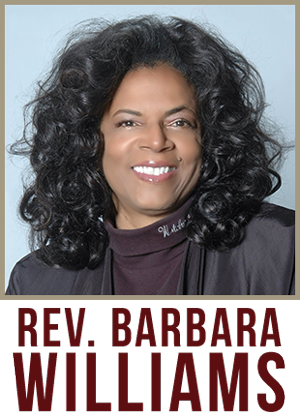 The Ministry of the Watchman is a prophetic teaching & intercessory prayer ministry founded by Prophetess Barbara Williams. It began with the vision to teach and train people who would be skilled in warfare according to the Biblical functions of the watchman.
Rev. Williams is an ordained minister who stands in the offices of prophet and teacher. President and founder of The Ministry of the Watchman International, she pastors two groups of watchmen in Cleveland and Detroit. She teaches life in the spirit and supernatural living. The healing gifts operate in her ministry and she teaches healing schools and miracle services in Cleveland, OH, Detroit, MI, and Sandusky, OH.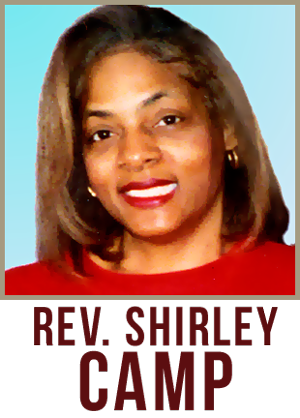 As the pastor of the Cleveland chapter, Rev. Shirley S. Camp fulfills the call of God to preach and make disciples of all men. Through her study of the Word and through prophecy, she learned of her call to the ministry and responded by accepting the pastorate when founder (and sister), Rev. Williams was moved to Detroit.

We share our ministry with others through our website, social media, newsletters, and through the published word in books, prayer manuals, teaching CDs, DVDs, as well as podcasts, live-stream events.
Our aim is to encourage and strengthen the body of Christ through teaching, testimony and news pertinent to the Ministry of the Watchman. We invite you to join us at our local meeting in your area, or contact us for our newsletter, prayer manuals, or for information on establishing a chapter in your area.
---
Local Meetings
We are not traditional, but are consistent in our focus and teaching. Our meeting days are Saturdays and Sundays. The Saturday meetings have the School of the Prophets format, which means we maintain the flexibility to alter the meetings however God directs.
We have monthly joint meetings with the Detroit and Cleveland schools, which are the Rejoice Detroit and Sandusky Empowerment meetings, as well as Saturday meetings at local chapters the rest of the month.
While the Saturday meetings are flexible, the Sunday services are fixed, except twice a year for our semi-annual conferences (Event Schedule).
---