**NOTE: All orders outside of the USA will be sent via digital download**
CAN WE TALK? About Tongues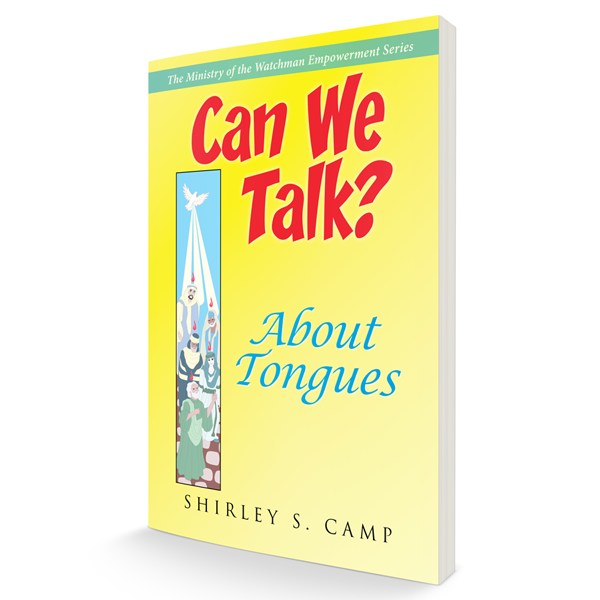 As Shirley Camp speaks from her heart and the word of God, you will have the mysteries of God unfold in a new way.
Rev. Camp's style of teaching is both revelatory and scriptural. She has mastered the techniques of "reaching" and "imparting" through the anointing of God. You will enjoy this book. Learn from it. Share what you learn with others. This is the real stuff.
Whether you are a believer desiring a greater understanding of the gift of tongues for your personal life, or you want wisdom to share this wonderful Promise of the Father with others, this book is for you!
Price $8.99
---
CAN WE TALK? About Ministering the Gift of the Holy Spirit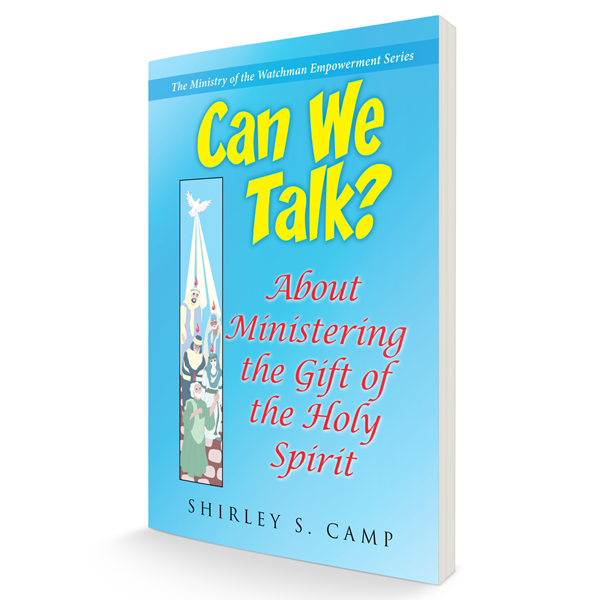 In this companion book to Can We Talk? About Tongues, Rev. Camp shares from her wealth of knowledge on administering the gift of the Holy Spirit. Whether you have ministered this gift or not, you will be enlightened, intrigued and informed as Rev. Camp shares the knowledge gained from her twenty years of experience teaching believers. Most of all, you will be empowered to minister to others what God has given to you, as you read the wealth of knowledge and wisdom contained on these pages.
You too, will fulfill Mark 16:17, 18…
"And these signs shall follow them that believe; In my name shall they cast out devils; they shall speak with new tongues; They shall take up serpents; and if they drink any deadly thing, it shall not hurt them; they shall lay hands on the sick, and they shall recover."
Price $8.99
---
THE PRIZE
The High Calling and The Great Commission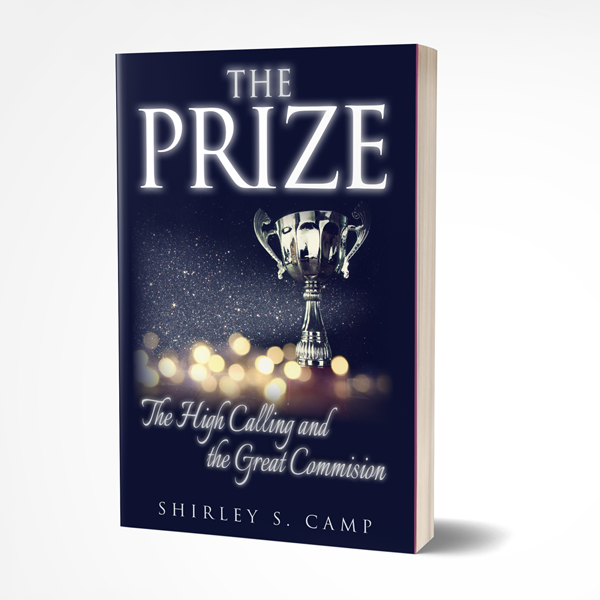 "I press toward the mark for the prize of the high calling of God in Christ Jesus."
Philippians 3:14
God has a specific call for each and every one of us to answer while we're on the earth. We don't receive the prize unless we press forward. Sometimes the race gets hard. You're going to make mistakes. But don't let that stop you. God has provided for us everything pertaining to life and godliness. Whatever the mission, He has already made a way for us to get it done, and He has a great reward for us as we continue to run.
Jesus is our portion and our exceeding great Reward. We press toward the prize of knowing Jesus in His suffering and in His resurrection so that we can reach the world with that same love and resurrection power. We love because He first loved us. Let God move your heart to see the darkness that is in your world, and be His light there. Bring water of refreshing to those who are weary. This is our High Calling and Great Commission. He is our Prize!
Price $13.99
---
HE MAKES ALL THINGS NEW
Trusting God in Seasons of Transition
"Behold, I will do a new thing, Now it shall spring forth; Shall you not know it?"
Isaiah 43:19
Most Christians have similar experiences as we follow the Master. We go through periods where we flourish and we have periods of drought. Both experiences are necessary and vital for spiritual growth.
Shirley Camp gives us understanding of both process and the promise of God to faithfully bring us into each new revelation of Himself, while equipping us as able soldiers and ministers of the gospel. She brings clear understanding regarding the transition process so that transition is not merely a word spoken in Christianese, but it is an ordained process created by God to get us to maturity.
God wants to equip us fully. Because His power is so precious, He must be the One who molds and shapes us in the proper season and in His way. This is a journey worth taking.
Price $11.99
---
AWAKE AND PUT ON STRENGTH
Being an End-Time Warrior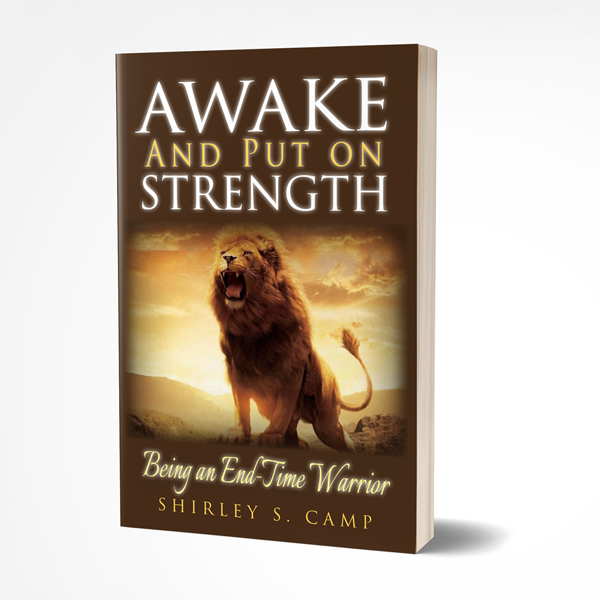 It is an exciting time in the earth. God is calling His end-time warriors! End-time warriors are handpicked by God and are called to make a difference.
We are being trained for something we've never seen before; something we have never done before.
End-time warriors are called to set the captives free, to be a light in the midst of darkness.
End-time warriors have signs following them and fruit remaining in the earth. Jesus said that signs follow those who believe and preach the Gospel. That's you and me, the end-time army.
It is good to know that you are in on what God is doing: obtaining the things of the Spirit that God wants you to obtain, and living out your calling.
Will you answer the call?
Price $9.99
---