**NOTE: All orders outside of the USA will be sent via digital download**
---
BARBARA WILLIAMS SETS
---
HEALING & MIRACLE I.C.U. KIT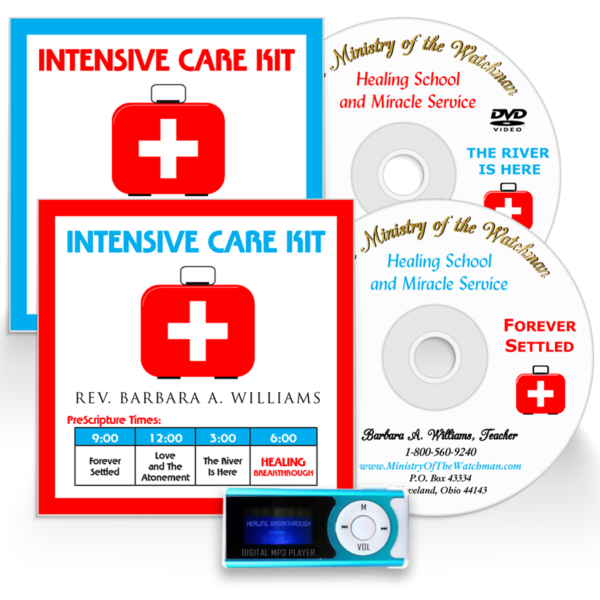 "My son, attend to my words; incline thine ear unto my sayings. Let them not depart from thine eyes, keep them in the midst of thine heart; for they are life unto those that find them and health to all their flesh." Proverbs 4:20-22
The Word of God is Medicine.These series are Intensive Care in God's Medicine. Highly recommended for those in need of Healing. Complete with prescription scriptures from the Great Physician, and "dosage times" for each disc.
Each CD or DVD Set Contains:
Three Healing & Miracle Sermons
HEALING BREAKTHROUGH: God's Word Concerning Healing
Each 1GB MP3 Player Contains:
Over 17 hours of ministry including:

12 Healing & Miracle Sermons
HEALING BREAKTHROUGH
Anointed Worship Music
---
WHEN THE MINISTRY OF THE WATCHMAN COMES FORTH 
(5 CD Set)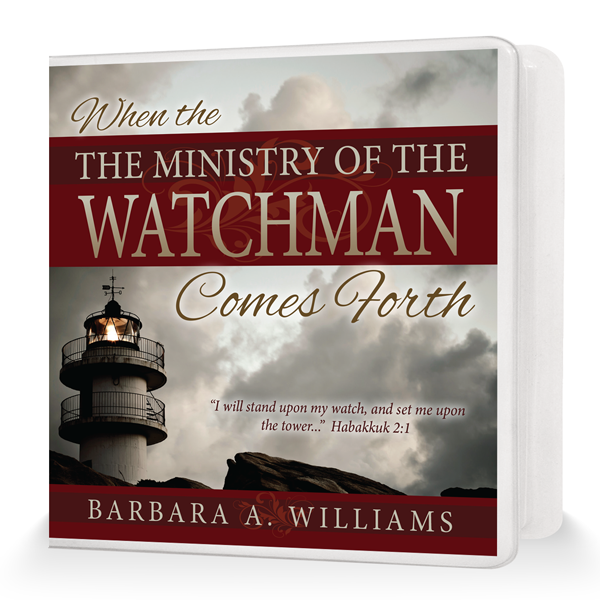 "Arise, shine; for thy light is come, and the glory of the Lord is risen upon thee. For, behold, the darkness shall cover the earth, and gross darkness the people: but the Lord shall arise upon thee, and his glory shall be seen upon thee." Isaiah 60:1-2
WHEN THE MINISTRY OF THE WATCHMAN COMES FORTH #1-3
MINISTRY OF THE WATCHMAN: TIMING
MINISTRY OF THE WATCHMAN: IT'S ALWAYS TIME TO OBEY
Who is the watchman? The watchman is one who is assigned a specific list of duties in prayer and warfare for the body of Christ. These duties are consistent with the office of the prophet. The ministry of the watchman is called because the conditions on the earth of gross darkness. God must seek out and find one who is willing to respond to the call of the watchman and obey the command of God to "Arise and Shine."
This series will give your greater understanding of the watchman's ministry.
Price $25
---
HARVEST AND INHERITANCE, Vol. 1
Are You Harvesting… or Are You Gleaning?
 (6 CD Set)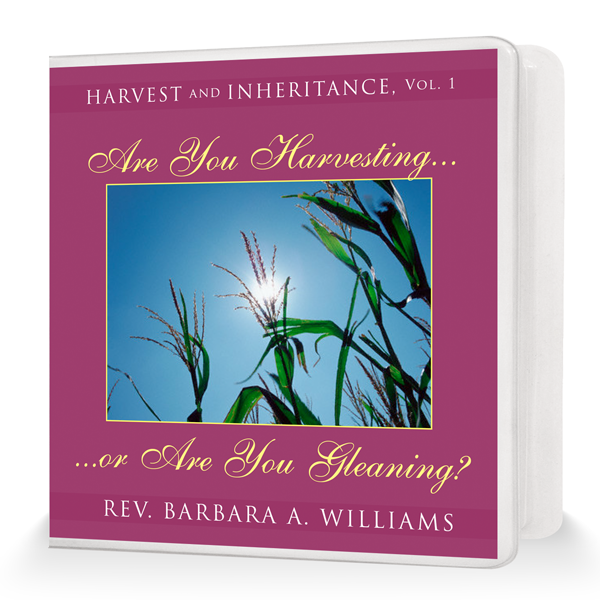 The law of the harvest stated that the reaper was not allowed to harvest his entire crop. He was to leave the corners for the poor and the stranger. The gleaner was a person who owned no property or was suffering some type of temporary poverty. This person was either permanently or temporarily dispossessed of his property, had no land to farm, and was totally dependent upon the goodness of those who possessed a harvest for his daily bread. Gleaning is God's provision for those who had no active covenant with God.
ARE YOU HARVESTING OR ARE YOU GLEANING #1-4
RUTH'S HARVEST
THE HARVEST; KEEP IT HOLY
In this series, we will examine one of the Bible's most famous gleaner, Ruth. We will learn the qualities that she obtained that allowed her to develop from a stranger gleaning in another's field into a covenant heir of her own harvest. If we will recognize and cooperate with the discipline of God in the times of gleaning, we will be trained to be good stewards
over our own harvest.
Price $30
---
HARVEST AND INHERITANCE, Vol. 2
Are You a Gleaner in the Kingdom of God?
 (2 CD Set)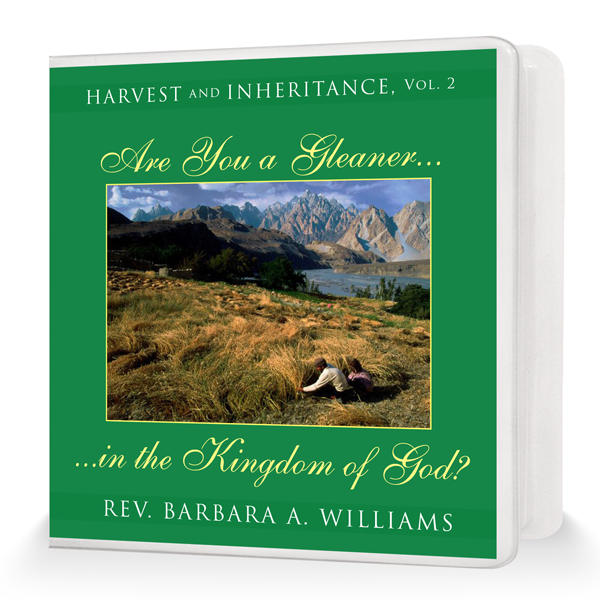 "Wherefore thou art no more a servant, but a son; and if a son, then an heir of God through Christ." Galatians 4:7
ARE YOU A GLEANER IN THE KINGDOM OF GOD?
RECEIVING THE FULLNESS OF YOUR INHERITANCE
God has not called us to be gleaners in His Kingdom, but to partake of our inheritance as an heir of the Kingdom. If we will recognize and cooperate with the discipline of God in the times of gleaning, we will be trained to be good stewards over our own harvest.
Price $10
---
THE "WHATSOEVER" TEACHINGS OF JESUS
(8 CD Set)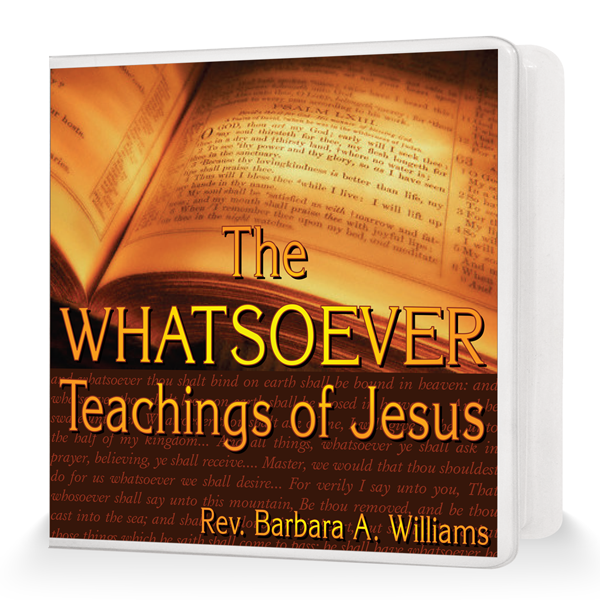 The word "WHATSOEVER" is used over 40 times in the gospels. Its meanings include "great, much, as many as, in any case, in any situation, without limitation." Jesus used this to express to us that nothing is excluded or nothing is off-limits concerning the Kingdom. Our only limitation is what we can believe.
WHATSOEVER YOU BIND ON EARTH #1-2
WHATSOEVER YOU ASK IN PRAYER
THE "WHATSOEVER" OF THE KING
THE BLANK CHECK
THE INTEGRITY OF GOD'S WORD
THE NAME OF JESUS
YOU SOW A BLANK CHECK!
The "whatsoever" in Jesus' teachings refers to the "blank check" that God gives us to present at His throne of grace. God trusts our words.
When we respond to His instructions based on what we know about God, then heaven responds to bind whatsoever we bind, to loose whatsoever we loose, and to give us whatsoever we ask, whatsoever we desire, and whatsoever we believe.
Price $40
---
THIS IS YOUR LIFE
(6 CD Set)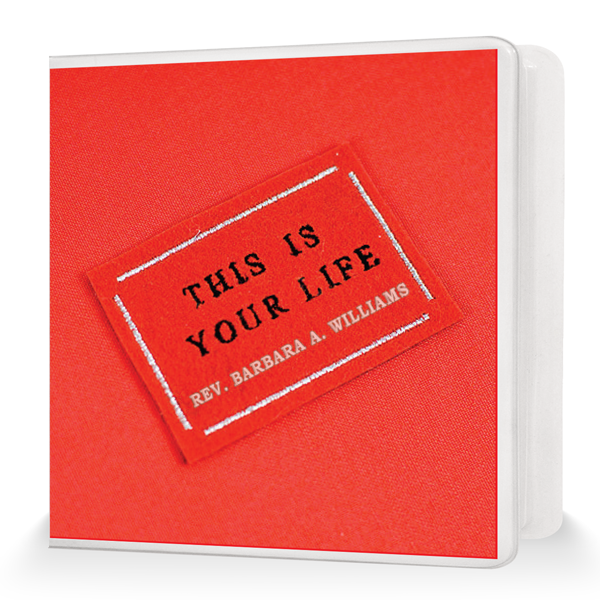 The Christ-Life is the Highest Life we could ever hope to live, and this is the Life that God has called us to. It's a life of abundance and eternal purpose. In the world we are continually surrounded with distractions that would try to make us lose our focus. We need to make the most of every moment God has given us and answer His call.
WE ARE CALLED!
WE'RE THE ANSWER TO SOMEBODY'S PRAYER
IT'S WHAT'S INSIDE OF YOU THAT COUNTS
CALLED OUT PEOPLE
THIS IS YOUR LIFE
YOU CAN'T HELP BUT TELL IT!
"While we do not look at the things which are seen, but at the things which are not seen. For the things, which are seen are temporary, but the things which are not seen are eternal." 2 Corinthians 4:18
In this series you will be stirred in your heavenly call to reach your loved ones with power and gospel of Jesus Christ. This is the Highest Call!
Price $30
---
BY FAITH YOU HAVE THE EDGE
(5 CD Set)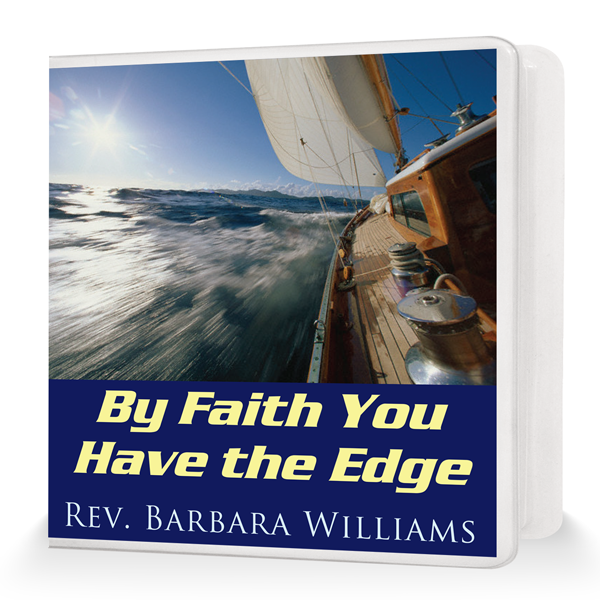 "By faith Noah, being divinely warned of things not yet seen, moved with godly fear, prepared an ark for the saving of his household, by which he condemned the world and became heir of the righteousness which is according to faith." Hebrews 11:7
BY FAITH YOU HAVE THE EDGE #1-4
Faith in God can accomplish so much in our lives. Your Faith gives you an advantage over the world. It puts you first in line in the most favorable position. Any situation you're in is tipped to your advantage by your faith.
In this series, we examine the lives of men in the Word that gained an edge over the world because of their faith in God.
Price $25
---
OBEDIENCE
(6 CD Set)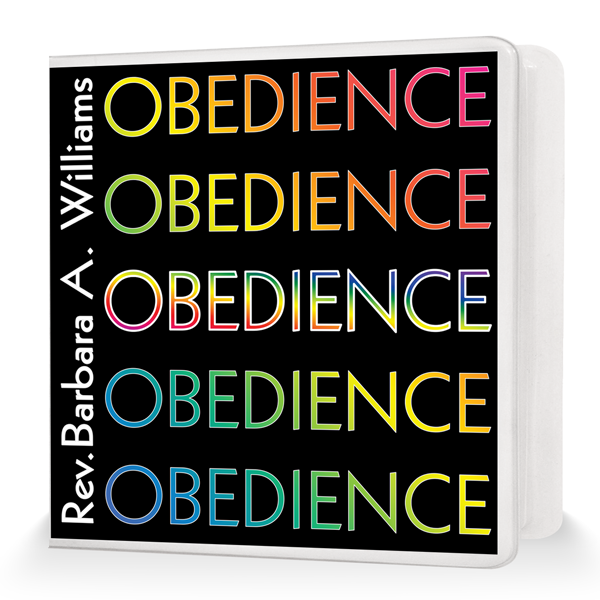 "In your seed all the nations of the earth shall be blessed, because you have obeyed My voice…"
Genesis 22:18
Obedience to the word of God is success. There is no success outside of the Word of God. God honors His word above His name, so when there is a yielding to God's word, there follows the success that God speaks of. When we know the Word of God, then we can allow that word to become a part of us through meditation. When the word becomes grafted in to us, then we are able to observe and do the word consistently. We can live our lives without fear or doubting His goodness because He is good, and He has all goods in His possession. We need to learn His ways and walk in obedience to Him in order for this promise to be ours.
Price $30
---
THE HEIR:
Recognizing and Drawing from Your Spiritual Inheritance
(6 CD Set)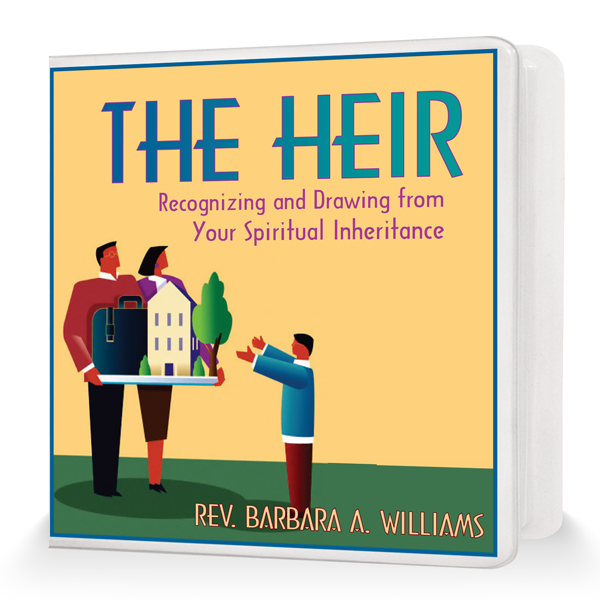 We have an inheritance in God. It's wonderful to know that we belong to someone, and that someone has reserved an inheritance for us. From the foundation of the Earth, God made provision for us. God is our Father, and a Good Father makes provision for His children. When we are born again into God's Family, He invites us to walk in our inheritance… it's our choice whether we do or not.
In times of training, there is no difference between servants and heirs… all receive the same discipline. But as we grow, our relationship to our Father is clear, and we take on the characteristics, maturity and responsibilities of an heir.
THE HEIR #1-2
YOUR SPIRITUAL INHERITANCE #1-2
YOUR INHERITANCE IS BY THE SPIRIT
DRAW FROM YOUR INHERITANCE
In this series, you will be strengthened in your identity no longer as a servant, but as a son and an heir of God through Christ. You will learn how to renounce our natural, carnal inheritance, and choose to walk in the spiritual inheritance God has foreordained that we should walk in.
Price $30
---
THE MORE ABUNDANT LIFE
(4 CD Set)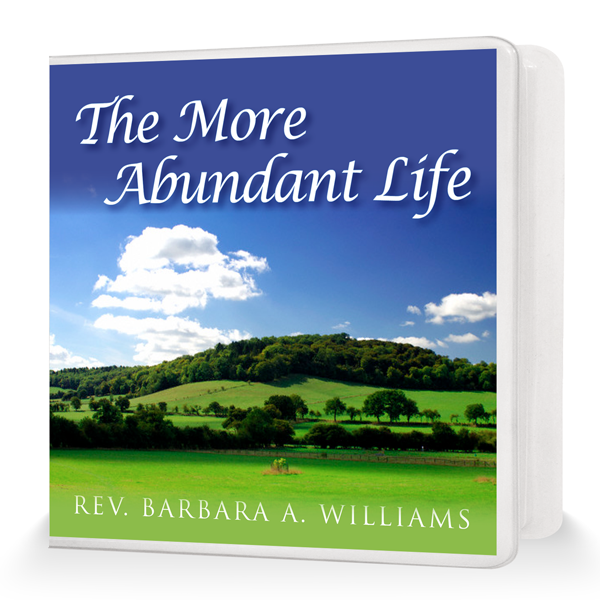 "I am the door: by me if any man enter in, he shall be saved, and shall go in and out, and find pasture. The thief cometh not, but for to steal, and to kill, and to destroy: I am come that they might have life, and that they might have it more abundantly." John 10:9-10
THE MORE ABUNDANT LIFE #1-4
The life of a Christian is greater than any other life in the world. There is abundance in this world's system. However, people who only know the world's abundance find themselves dissatisfied and lacking. This is because in the world, there is also a thief who comes to steal, kill and destroy.
When Jesus came, He said that He came that we might have life, and have it MORE abundantly. He is our Good Shepherd. He promised not to withhold any good thing from us. He offers us life that is better than any human life. It's a life where we are free to receive everything we need, and we can live in peace instead of fear of destruction. This series will enlighten your understanding of the extraordinary love of God and the good life He has for us.
Price $20
---
THE WORD OF FAITH
(6 CD Set)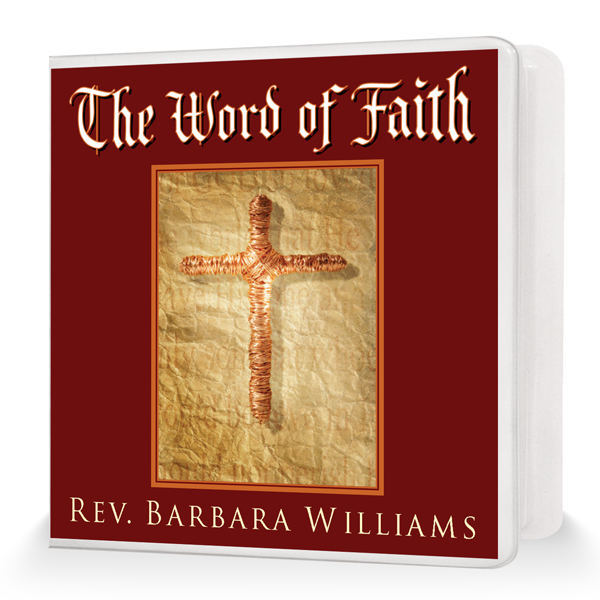 "The word is nigh thee, even in thy mouth,
and in thy heart: that is, the word of faith, which we preach." Romans 10:8
The principle of the Word of Faith is foundational to a successful Christian life. The Word of God makes us whole, and helps us to make the right decisions for God at all times. In this series, Rev. Williams explores the power in the Word to cause your spirit, soul, mind and body to work as one in obedience to the Voice of God, and have good success in everything you undertake.
Price $30
---
WE'VE BEEN DELIVERED FROM THE BLACK HOLE
(5 CD Set)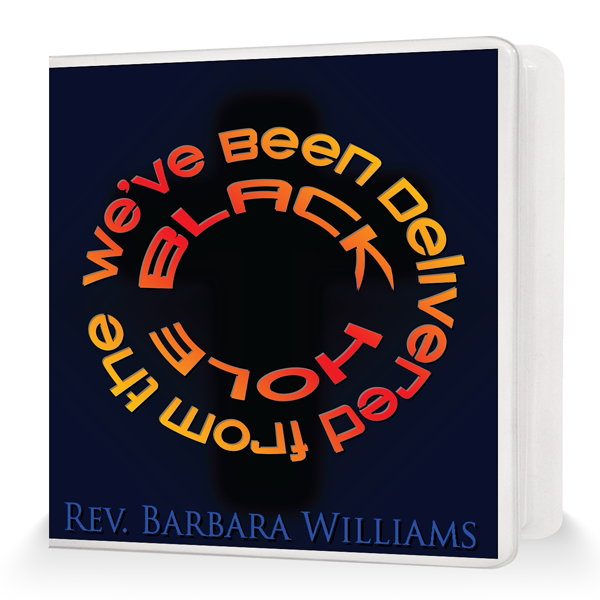 "The earth was without form, and void; and darkness was on the face of the deep. And the Spirit of God was hovering over the face of the waters. Then God said, "Let there be light"; and there was light…" Genesis 1:2-3
WE'VE BEEN DELIVERED FROM THE BLACK HOLE #1-5
God always seeks to bring light and life into every dark area of our lives. He fills it first through relationship with Him and through relationship with others. This series will help you to strengthen your relationship with the Lord, and also recognize the God-ordained relationships that bring us the healing and wholeness we need.
Price $25
---
SEPARATED UNTO GOD, Vol. 1
The Word of God Separates You
(5 CD Set)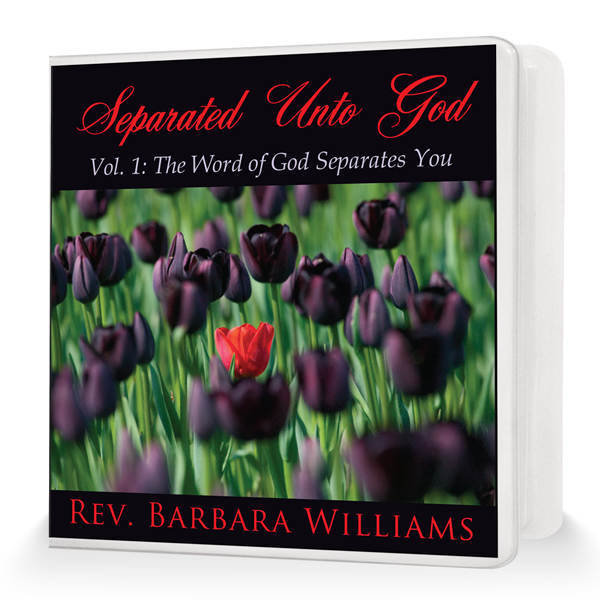 "But know that the Lord hath set apart him that is godly for himself: the Lord will hear when I call unto him." Psalm 4:3
THE WORD SEPARATES YOU #1-5
Man was separated from God when he sinned. Since that time, God has sought to retrieve His man , separate him from his sin, and restore him back to his original state. He sends his Word to set us apart for His good pleasure. In the new Covenant, He has given us the power to live a consecrated life by the Word of God. In this series you will learn the power in the word to sanctify our wills to the will of God.
Price $25
---
THE DOOR TO BLESSING
(5 CD Set)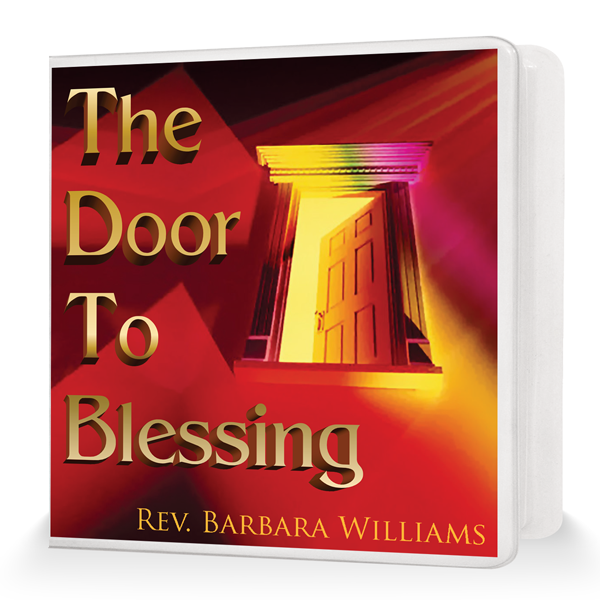 "For a great and effective door has opened to me, and there are many adversaries." 1 Corinthians 16:9
OBEDIENCE IS THE DOOR TO BLESSING
THE COST OF PERFECTION #1-2
DILIGENCE
IN THE MEASURE YOU GIVE EVERYTHING
Many times we're obedient to the Lord in many ways, but when the door of blessing opens to us as a result of our obedience, we hesitate to walk through.
Other times opportunities are available to us, we don't recognize that it is a result of our obedience, and that obedience must continue to keep the door open.
This series will strengthen your resolve in Kingdom pursuits so that you do not miss the door of blessing when it's opened to you and that you don't lose your reward.
Price $25
---
THE MINDSET
(9 CD Set)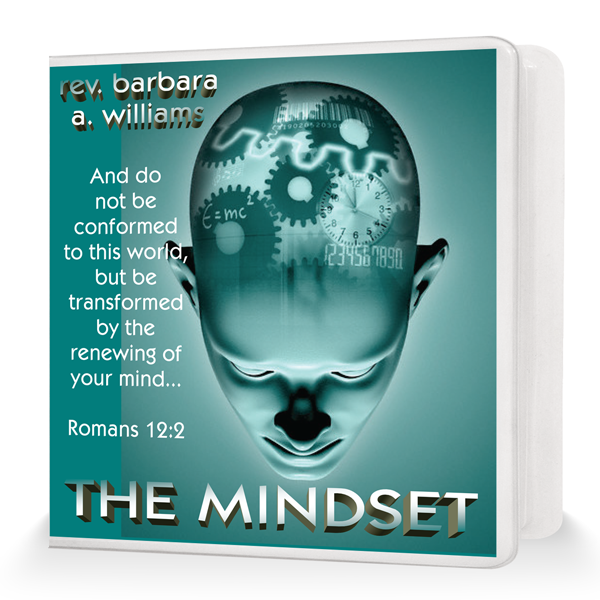 "…Casting down imaginations and every high thing that exalteth itself against the knowledge of God, and bringing into captivity every thought to the obedience of Christ, and being in readiness to avenge all disobedience when your obedience is fulfilled." 2 Corinthians 5-6
Topics Covered include:
• The Poverty Mindset
• Death, Poverty & Lack
• The Self-Centered Mind
• Changing your Mindset
• Breaking up the Fallow Ground
• Don't Sow Among Thorns

Price $45
---
THE PRAYER SEED
(5 CD Set)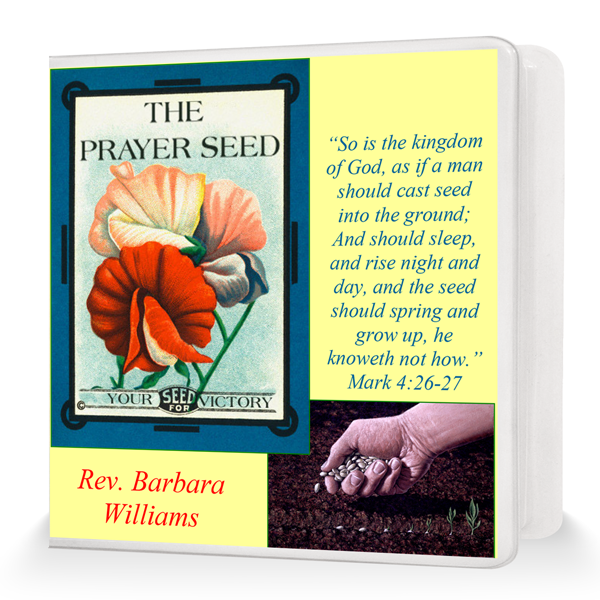 "So is the kingdom of God, as if a man should cast seed into the ground; And should sleep, and rise night and day, and the seed should spring and grow up, he knoweth not how." Mark 4:26-27
There is a harvest that only prayer will bring forth. Like all seeds, your prayer contains all of the ingredients necessary to produce the results we desire. Many Christians diminish the power of their prayers because of their attitude about praying. Often we don't appreciate the way Jesus values our prayers. According to Revelation 5:8, our prayers our kept in golden vials in Heaven. Our prayers are precious to God. They represent His promises to us, and His relationship with us.
This series will move you from a mentality of religious obligation and ritual of prayer to sincere communication and relationship with your Father.
Price $25
---
WHAT'S IN YOUR FAITH ACCOUNT
(4 CD Set)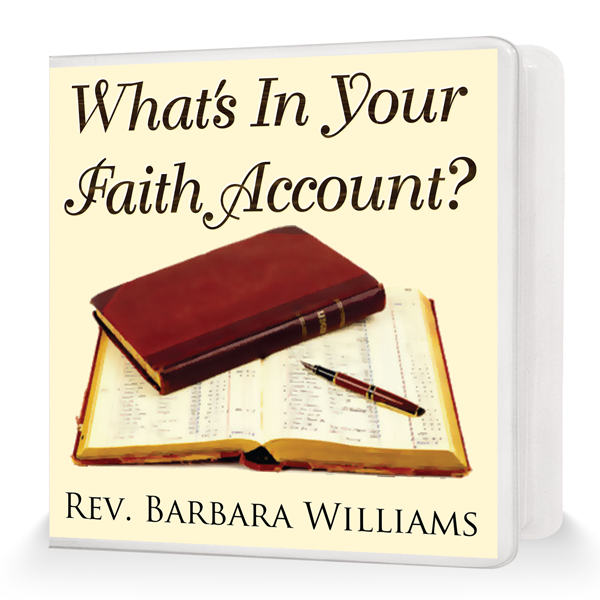 "Even as Abraham believed God, and it was accounted to him for righteousness." Galatians 3:6
"Now faith is the substance of things hoped for, the
evidence of things not seen." Hebrews 11:1
WHAT'S IN YOUR FAITH ACCOUNT #1-3
PLEASE DON'T LOWER YOUR EXPECTATIONS
Our Faith substance is legal tender in the spirit that we use to obtain the things we desire from the Word of God. Our faith is not to be used as a "retirement account" or an "emergency fund." Faith does not increase with interest as it sits, but rather increases as we "spend" it!
Price $20
---
SHIRLEY CAMP SETS
---
CAN WE TALK? Vol. 1
About the Holy Spirit
(4 CD Set)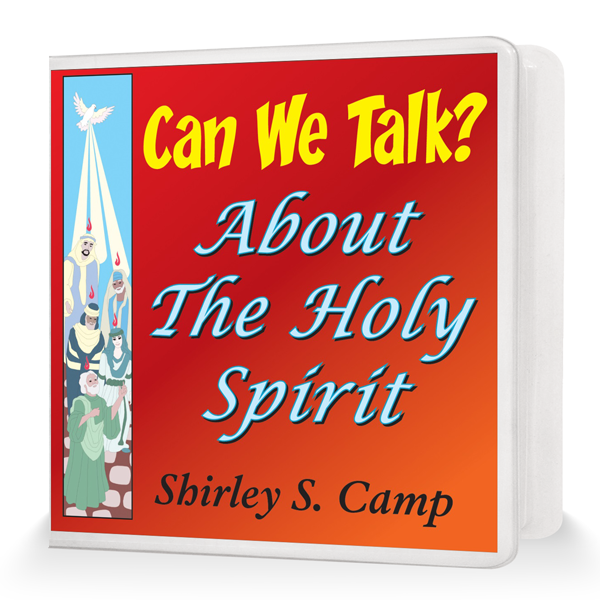 "And I will pray the Father, and he shall give you another Comforter, that he may abide with you for ever; Even the Spirit of truth; whom the world cannot receive, because it seeth him not, neither knoweth Him: but ye know Him; for He dwelleth with you, and shall be in you." John 14:16-17
THE HOLY SPIRIT: WHAT YOU NEED TO KNOW
THE VALUE OF TONGUES
THE HOLY SPIRIT: OUR COMFORTER
MY TESTIMONY
As Shirley Camp speaks from her heart and the word of God, you will have the mysteries of God unfold in a new way. Her style of teaching is both revelatory and scriptural. She has mastered the techniques of "reaching" and "imparting" through the anointing of God. This series is a much for any believer who wants to fulfill the Great Commission!
Price $20
---
CAN WE TALK? Vol. 2
About Working with the Holy Spirit
(4 CD Set)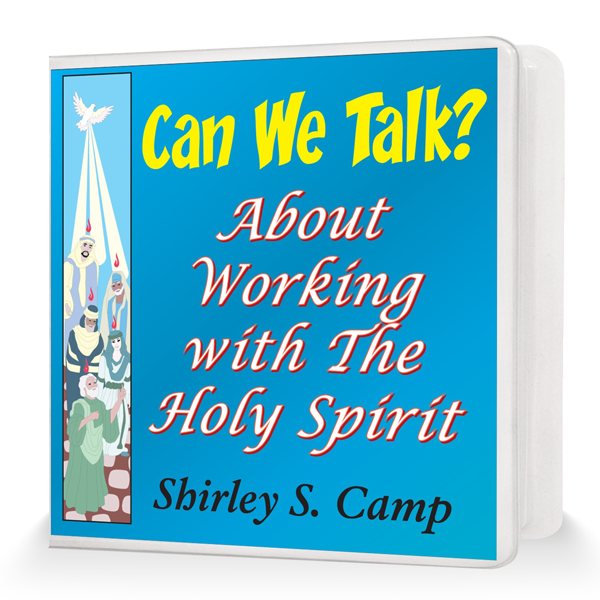 "Likewise the Spirit also helps in our weaknesses. For we do not know what we should pray for as we ought, but the Spirit Himself makes intercession for us with groanings which cannot be uttered." Romans 8:26
WHY DO I NEED TONGUES?
TONGUES AS A SPIRITUAL GIFT
THE INWARD WORK OF THE HOLY SPIRIT
THE HOLY SPIRIT MAKES INTERCESSION
In this follow-up series, Shirley Camp continues to unlock the mysteries from God's Word about the Promise of the Holy Spirit. No matter where you are in your walk with the Lord, these teachings will give you a deeper understanding of the gift of the Holy Spirit, both for your personal life, as well as sharing this promise with others!
Price $20
---
RECESSION IS NOT FOR YOU… BREAK THROUGH, Vol. 1
(6 CD Set)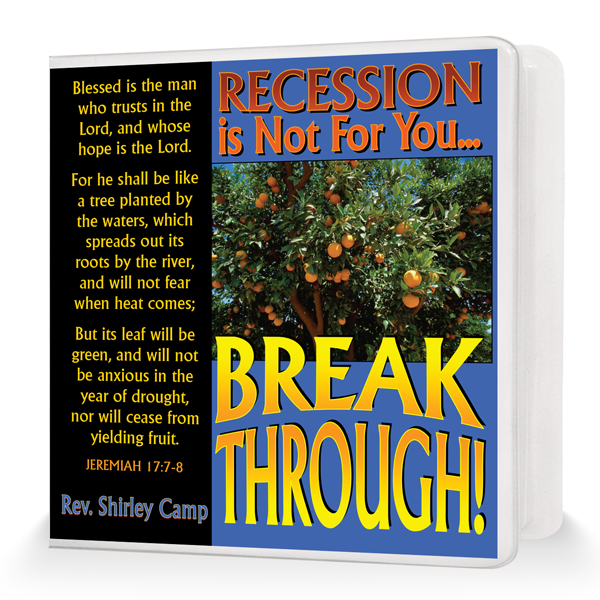 "Enlarge the place of thy tent, and let them stretch forth the curtains of thine habitations: spare not, lengthen thy cords, and strengthen thy stakes; For thou shalt break forth on the right hand and on the left; and thy seed shall inherit the Gentiles, and make the desolate cities to be inhabited." Isaiah 54:2-3
THE IMPORTANCE OF HOPE
RECESSION-PROOF PEOPLE
BREAK THROUGH
GOD AS YOUR SOURCE #1-2
BONUS CD: THE COST OF PERFECTION (Rev. Barbara Williams)
Jesus has promised to be our Source, and cause us to prosper in everything we set our hand to. Praise God it is not dependent on this world's cursed system, but it's dependent on His Word and His Covenant with us. This series will encourage your faith to prosper and bear fruit in the midst of the world's drought.
Price $30
---
RECESSION IS NOT FOR YOU… BREAK THROUGH, Vol. 2
Get Ready to Abound
(6 CD Set)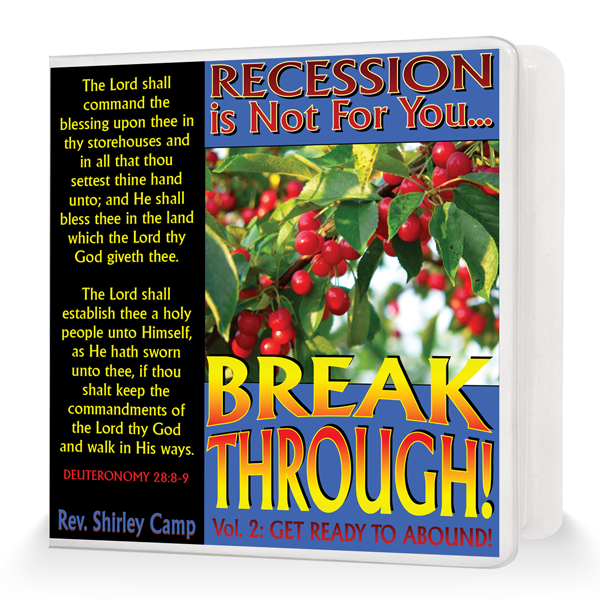 "There was a famine in the land, besides the first famine that was in the days of Abraham… Then Isaac sowed in that land, and reaped in the same year a hundredfold; and the Lord blessed him." Genesis 26:1,12
BLESSED IN THE MIDST OF FAMINE
GOD'S SUPERNATURAL SUPPLY #1-2
PROSPERITY IN THE MIDST OF RECESSION
THE GOD OF THE COVENANT: THE POWER TO GET WEALTH
GET READY TO ABOUND!
God has always promised to bless His People in the midst of famine. He has a covenant with us to provide for us supernaturally. However, this promise must be received and believed by you in order to see it as a reality in your own life. He has commanded His blessing on us – not dependent on our natural circumstance, but according to our faith and covenant with Him. This series will challenge you to live outside of the restraints of this world economy, and put your full confidence in the economy of God's Supernatural Kingdom.
Price $30
---
FAITH TO FINISH THE COURSE
(6 CD Set)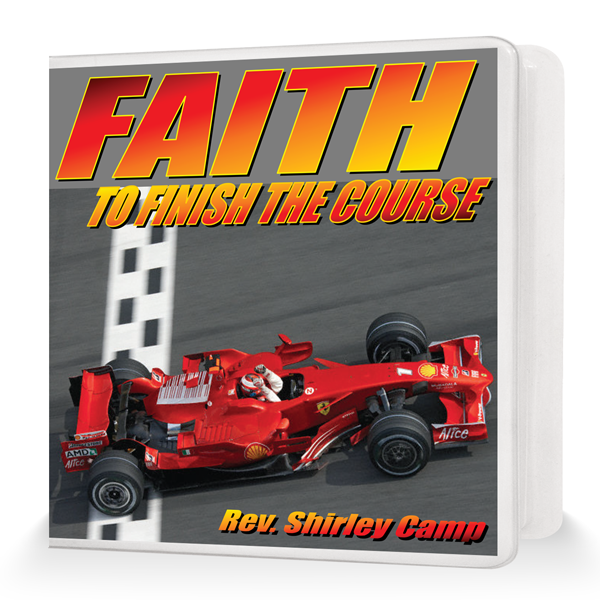 "I have fought a good fight, I have finished my course, I have kept the faith…" 2 Timothy 4:7
FINISHING THE COURSE
EXPRESSING GRATITUDE TO GOD
GOD OF THE SUPERNATURAL: SUPERNATURAL FAITH
ESTABLISHED IN THE WORD
THE FULFILLMENT OF EXPECTATIONS
PROPHETIC FAITH
Rev. Shirley Camp is experienced in fighting the good fight of faith for His glory alone. Through her teaching, it is apparent that she has spent time seeking God's understanding of our walk in this earth and shares it with boldness and confidence … evidence that she is a woman of faith. This series will empower you to stay the course in boldness and faith in God's unchanging Word.
Price $30
---
MIRACLE IN YOUR SEED
(6 CD Set)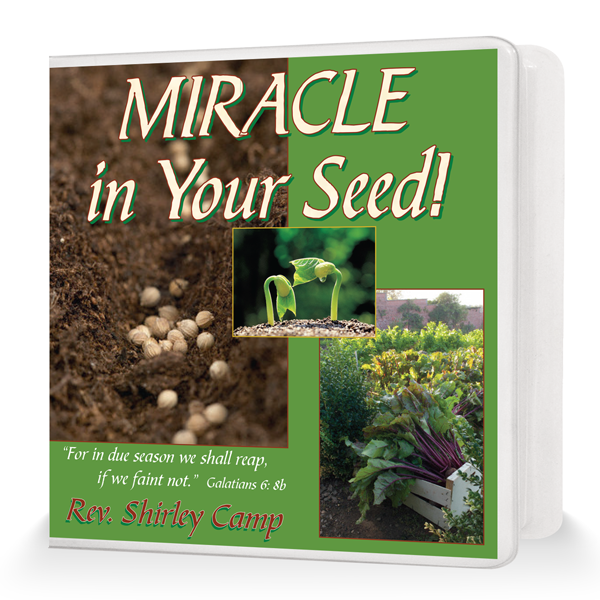 "For as the rain cometh down, and the snow from heaven, and returneth not thither, but watereth the earth, and maketh it bring forth and bud, that it may give seed to the sower, and bread to the eater."
Isaiah 55:10
SOWING IN SEASON
THE SEED OF PATIENCE
YOUR RESPONSIBILITY TO SOW
SOWING: WHAT'S IN YOUR HAND?
MIRACLE IN YOUR SEED #1-2
God has promised to give Seed to the sower. In this series You will Learn to recognize the seed that God has provided for you, and to discern the season to sow to receive the greatest miracle harvest.
Price $30
---
FAITH NEVER QUITS
(5 CD Set)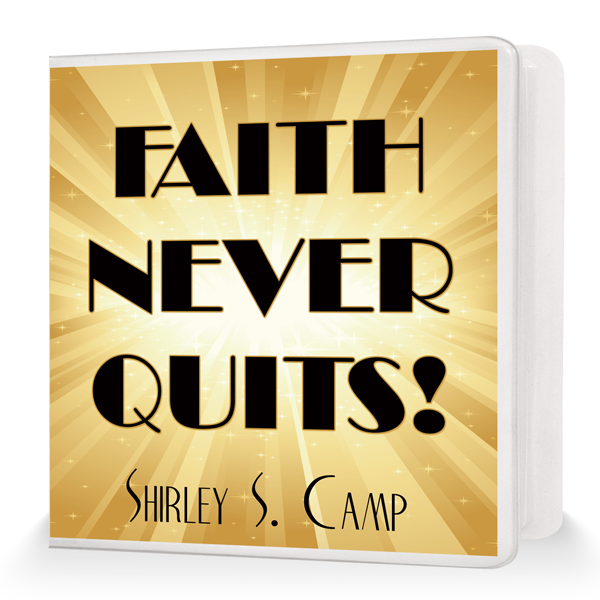 "And what more shall I say? For the time would fail me to tell of Gideon and Barak and Samson and Jephthah, also of David and Samuel and the prophets: WHO THROUGH FAITH subdued kingdoms, worked righteousness, obtained promises, stopped the mouths of lions, quenched the violence of fire, escaped the edge of the sword, out of weakness were made strong, became valiant in battle, turned to flight the armies of the aliens."
Hebrews 11:32-34
SHALL GOD FIND FAITH?
GOD IS FAITHFUL, EVEN WHEN WE ARE NOT
FAITH – THE POWER OF WORDS
THE SHIELD OF FAITH
THE FINISH LINE OF FAITH
Learn what your faith can do in this powerful set from Shirley Camp. Nothing is impossible to the one who believes.
Price $25
---
MORE THAN A CONQUEROR
(5 CD Set)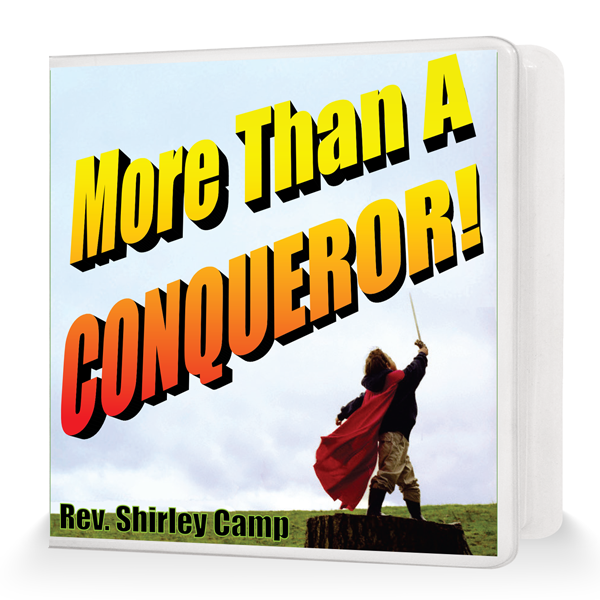 "For whatsoever is born of God overcometh the world: and this is the victory that overcometh the world, even our faith." 1 John 5:4
AGAINST ALL ODDS
WAITING IN THE CONFIDENCE OF THE WORD
POSITIONING YOURSELF TO RECEIVE
SPIRIT OF A CONQUEROR
HOLD ON… YOUR FAITH WILL PREVAIL
Are you feeling defeated? Do you feel like your facing an impossible situation? Jesus taught us that when we exercise our faith in God, NOTHING would be impossible for us. This series will stir the conquering Spirit of Faith inside of you.
Price $25
---
UNLOCK YOUR VICTORY, Vol. 1
Keys to Your Peace
(4 CD Set)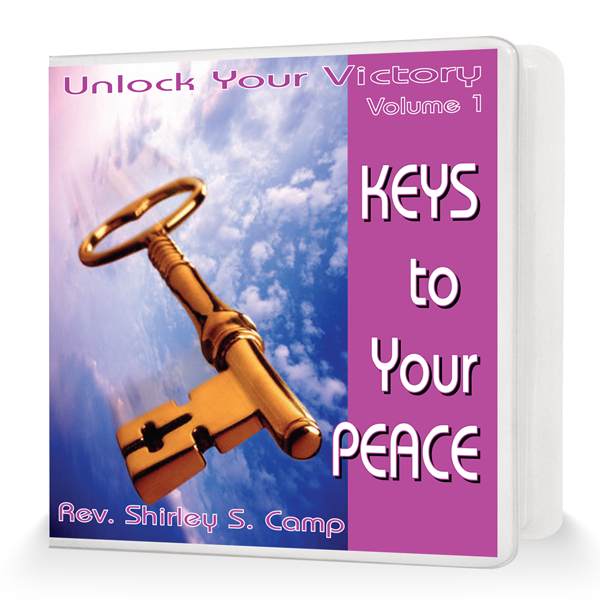 "Be anxious for nothing, but in everything by prayer and supplication, with thanksgiving, let your requests be made known to God; and the peace of God, which surpasses all understanding, will guard your hearts and minds through Christ Jesus." Philippians 4:6-7
LET GOD BE GOD
BE ANXIOUS FOR NOTHING (GOD WILL DELIVER YOU)
TRUSTING IN OUR FATHER'S WORD
NO PEACE, NO POWER!
Price $20
---
UNLOCK YOUR VICTORY, Vol. 2
Keys to Your Success
(4 CD Set)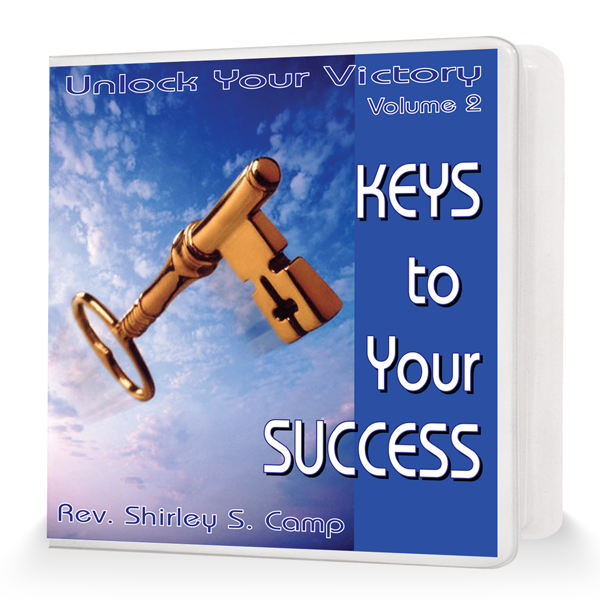 "This Book of the Law shall not depart from your mouth, but you shall meditate in it day and night, that you may observe to do according to all that is written in it. For then you will make your way prosperous, and then you will have good success." Joshua 1:8
ATTITUDE: YOUR KEY TO SUCCESS & PROSPERITY
OUR GOD OF FELLOWSHIP
OBEDIENCE RATHER THAN SACRIFICE
VICTORY THAT OVERCOMES
Price $20
---
COMBO SETS
---
GET READY FOR SOMETHING BIG!
(6 CD Set)
"Remember ye not the former things, neither consider the things of old. Behold, I will do a new thing; now it shall spring forth; shall ye not know it?"
Isaiah 43:18-20
NO LIMITS!
THE SOUND OF ABUNDANCE
SOMETHING BIG IS COMING #1-2
THE PURSUIT OF GOD
THIS IS THE TIME
In this series, Rev. Williams and Rev. Camp stir your expectation and your faith for the good things God has in store for you. Your future is NOW!
Get ready to receive it!
Price $30
---
FAITH WORKS BY LOVE
(5 CD Set)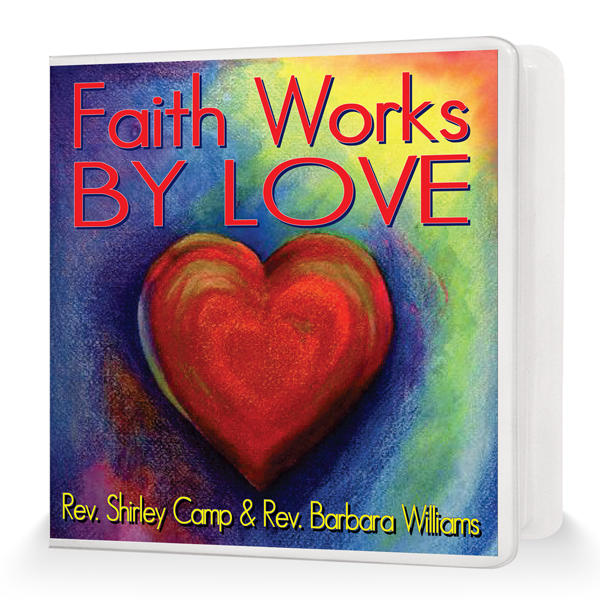 "For we through the Spirit wait for the hope of righteousness by faith. For in Jesus Christ neither circumcision availeth any thing, nor uncircumcision; but faith which worketh by love." Galatians 5:5-6
"This is My commandment, that you love one another as I have loved you." John 15:12
FAITH THAT BRINGS VICTORY
KEEPING IN STEP WITH YOUR FAITH
FORGIVENESS 101
I'M FORGIVEN, YOU'RE FORGIVEN #1-2
Without it we cannot please God. This is true. However, the bible tells us that we could have all the faith in the world, but without love, we are nothing (1 Corinthians 13:2). Our faith is demonstrated through the love that we demonstrate.
In this teaching series, Rev. Barbara Williams and Rev. Shirley Camp teach from the Word of God how to live by faith through walking in love to represent the Kingdom of God to the world.
Price $25