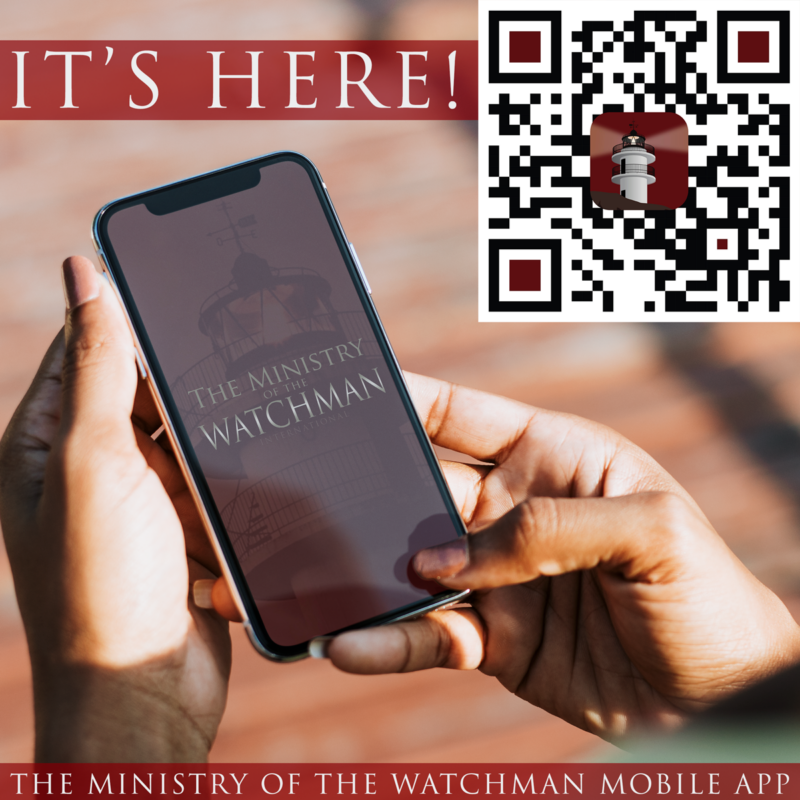 Get ready to have everything you love about
The Ministry of the Watchman
RIGHT at your fingertips.
This state-of-the-art app was designed with you in mind. This robust, feature-rich and easy-to-use app is free and provides you with unlimited access to the wonderful features below and much more. With the Ministry of the Watchman app you can experience the fullness of what we have to offer, whether you're right down the street from us or halfway across the world.
Hear what the Spirit is Saying to the Church!
Listen to new prophecies, and live stream services, as well listen to past sermons.
Check Into Healing School with anointed videos, and Healing devotionals.
Request your FREE Healing Packet
Easily find upcoming events and add them to your calendar.
Receive prayer updates and encouraging messages throughout the week.
Give or tithe with ease by credit card or your PayPal account. 
Shop online, and pay for book-table purchases right from your mobile device… and so much more!