---
Testimony from Nurse Case Manager in Oakland, California:
Thank you for your encouraging words and inspiration. We are well here in our California home. As you know I am a registered nurse and working around many people who have tested positive for the Coronavirus at my medical center. People are recovering! I have distributed all of the healing books you sent me and am in need of more. It is nice to associate health care workers and illness with the Word!!! Feel free to send more updates and more words of encouragement!
Constance Glenn-Tolbert, Pittsburg, California
---
I have received ministry and prayer results for myself and family for many years. My Aunt Clara was an active part of the Ministry of the Watchman for many years before she passed away. When we face obstacles and need God's help I know to ask for prayer and agreement. Last summer my younger brother was diagnosed with throat cancer. I shared this with a member of the church and asked for prayer. I was also given a prayer cloth and healing materials which was sent to my brother who lives in another state. He went through the treatments prescribed by the doctors. He knew the church was praying and it gave him the confidence to stay in the fight even when it got difficult. He wore the prayer cloth also. Recently, he received a good report that he was cancer free! He is independent now and able to take care of himself and enjoying his life again. I am so glad to have people so willing to pray and to alleviate pain and suffering through God's divine power. My brother is a witness to the power of prayer and all glory goes to God.
Sara Johnson, Euclid, Ohio
---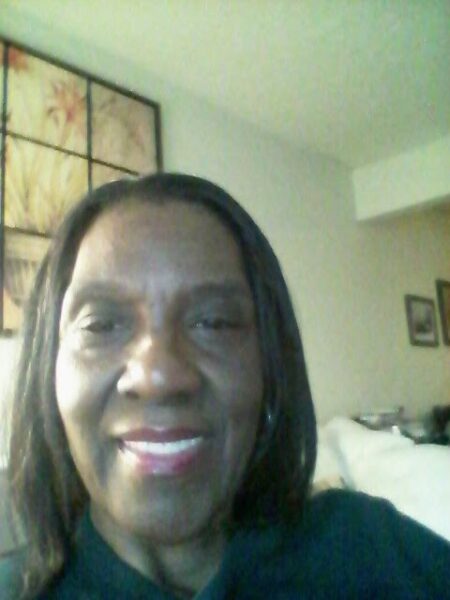 God has blessed me to minister to residents in my apartment complex through door to door bread delivery every week. I have done this for several years and I know God keeps me strong in order to do this. I offer prayer to my neighbors and I hear many testimonies. There have been financial and healing testimonies. God has also provided wisdom and assurance as I prayed with people. Recently I was praying with a lady diagnosed with breast cancer. As I prayed, she said she felt God's power in her breast, and she said she heard God speak to her heart that He knew what He was doing. Great comfort came and worry and fear disappeared because God showed up. It has become easier over time to trust God for others.
On another occasion, I knocked on a door and as the gentlemen opened the door he stumbled and passed out. He fell against the furniture and items were breaking. As someone called 911, I started praying in tongues and laying hands on the gentlemen. Thank God – by the time the ambulance arrived he had revived and was okay. I stayed until a family member arrived. God loves people and His grace and mercy hovers over them.
I am grateful to be in the right place doing what is important to God. My prayer is to continue to be faithful to this ministry. I know it is very important to the Lord.
Donna Lockhart, Euclid, Ohio
---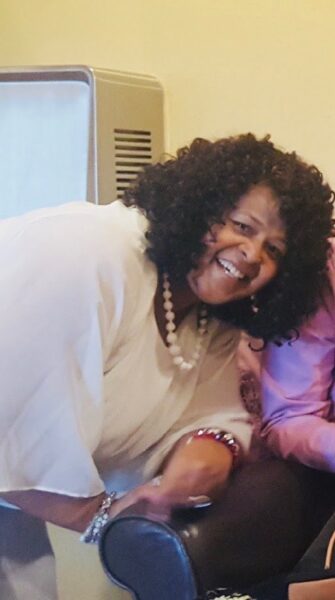 Back in December 2019, I experienced shortness of breath and went up for prayer at church. Pastor Barb suggested that I go to the hospital for treatment. After church that day, I went to the hospital. I was there for an overnight stay and then released with some medication for my breathing. The medication worked temporarily.
On January 1, 2020, I experienced another attack with shortness of breath, intense leg swelling, and I was very fatigued. I decided to go back to the hospital. This time I was admitted for over eight days and the doctors insisted that I had many issues. However, I did not believe the doctors, but immediately believed God for my total and complete healing. I knew that God is the Great Physician. When I was discharged from the hospital, I was prescribed with seven different medications. I took them all while adhering to both Pastor Barb's and Pastor Shirley's instructions to listen and read God's word as it pertained to healing.
When it was time for the Ministry's annual winter conference, I was able to attend "wenting" – I went to the conference believing I would be healed as I went. After the conference, I felt healed because I had been under the healing anointing of God for several days. I thank God for his mercy that endures forever, and to my pastors for praying for me and believing with me for my healing.
Avis Johnson, Strongsville, Ohio
---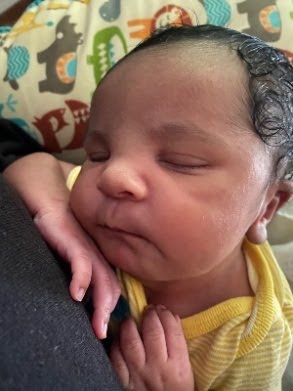 I am fully convinced of the goodness of God. My daughter was pregnant and considered to be in a high risk category. Tests had detected problems with the baby that could be life threatening and, at the least, could severely affect the baby's development. The doctors mentioned termination, which was not at all an option for my daughter and her husband. We decided to trust God and gather prayer warriors to pray for the baby. Every report was devastating, and the projections were that the baby would need surgery after birth.
While living in Cleveland, we were introduced to the Ministry of the Watchman and I asked for prayer there also. I did not mention to anyone the doctor's recommendation to terminate my daughter's pregnancy. When I later heard Pastor Barb pray and said to God "these parents chose life", I knew we would receive special favor for that choice. We were resigned to the surgery being needed. Pastor Barb prayed that no surgery would be needed. When Grayson was born, his diagnosis was much milder than predicted. He went home doing well and, yes, God answered – no surgery was required. Grayson is now 5 weeks old and doing very well surpassing the predictions. I know that in every challenge we may face, God will be there for us.
I encourage others to evoke the power of prayer and trust in God's power and love. God hears and answers prayer. We are so GRATEFUL!
Lacreasa Bethune-Grant, Gulfport, Mississippi
---
Recently I was given the opportunity to be involved in an internship program with a hospital. I was trained to perform therapeutic touch to residents through hand massage techniques. Since this is a passion of mine and I have in the past had to pray for people undercover, this open door became such a blessing for me. God has shown miraculous results through these prayers and this open door.
One resident, Andy, is 73 years old and has been totally blind for more than 10 years. When I witnessed to him about getting prayer for God to restore his sight, he was not sure that this is something God would do. I read him the story of blind Bartimaeus and his healing by Jesus. I instructed him to cry out as Bartimaeus did and trust Jesus for his miracle. The next time I saw Andy, he was able to see light whereas before that was not possible. Each time I had an opportunity to see Andy I would encourage him to continue the instructions of crying out as Bartimaeus did and believing God for a full recovery.
Sharee McKinney, North Olmsted, Ohio
---
While at the apartment building in December, Sharee asked me to pray for one of the residents who helps us with the set up and distribution of the bread each month. He had swelling and pain in the joints of his hands and had similar symptoms the month before. I prayed for him and commanded the pain and swelling to go in Jesus Name. The next time we saw him, he was completely healed.
Howard Dillard, Shelby, Ohio
---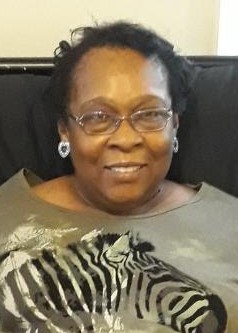 I woke up one morning with my face twisted and the inability to open and close my eye properly. I considered that it could have been a stroke however I was able to move my arms and my legs without problem. My husband was concerned and I did go to the emergency room and was diagnosed with Bell's palsy. They did let me know there was no treatment for the condition and that in time it would resolve spontaneously.
I went to the Ministry of the Watchman and received prayer each time there an altar call. I was also given a pillow that had been prayed over and I slept on the pillow. Pastor Shirley instructed me to come to every service until my symptoms left. I was unable to close my mouth or to drink water without the water spilling out.
After 1 week I noted Improvement in the condition only through the prayers. I was told by other medical professionals that the condition does not usually resolve this quickly. It is completely healed and I am completely back to normal thanks to Jehovah Rapha!
Regina McCargo Green, Cleveland, Ohio
---
Due to quite unusual and perplexing situations, my one year old great grandson left the State of Ohio. At that time he was separated from his mother, siblings and family members. Of course, this was very devastating to all the family and all we knew to do was to pray and trust God for his return. Over the years we received some information as to his well-being however I have not been able to see him or speak to him since he left. I placed his picture on the prayer cards and his name was called out at our Saturday prayer gatherings for years. Our prayer was for him to be restored to our family. I am overjoyed to report that after 15 years he has returned. I can attest to the power of persevering in prayer. My heart is overwhelmed that God kept him safe and healthy all these years. The reunion has been beyond what I could ask of think. Never give up on your prayers no matter how long it takes. God will give you the desires of your heart.
Donna Lockhart, Euclid, Ohio
---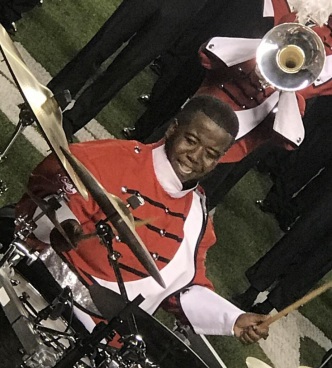 I started to have shortness of breath and difficulty doing everyday activities. I went to my primary MD and received some treatment for my heart. I later went to emergency room and was admitted to the hospital for irregular heart beat and underwent procedures to correct the problem. I have received prayers since I was 12 years old from the Ministry of the Watchman and seen God bring me thru over and over again. This time was scary and serious. I needed lots of encouragement and prayer to get me thru. I was able to receive the Word and prayer thru the streaming live Sunday service. I am happy to report I am feeling great and back to my everyday activities in school. I also received an anointed pillow that say by His stripes I am healed. I thank God that it is already done. I am thankful for the prayers over the years that continually bring me healing and wholeness. By His stripes I am healed.
Cory Nodal Jr., Pell City. Alabama
---
I came to a recent service at the Ministry of the Watchman. The atmosphere was amazing. I felt so comfortable and at home. I received prayer and there was a strong presence of God over my body. I felt God healing me all over. I had been diagnosed with stage 4 cancer and the cancer is drying up since that service. I sleep with the pillow the Pastor gave to me. I am so much better it is very hard for me to believe what has happened to me. This has been a great joy to experience the healing power of God. I plan to continue to come and be a part of the service and the anointed atmosphere. It is truly amazing!!
Steve Price, Cleveland, Ohio
---
When I learned that my father had been given an extremely serious medical diagnosis, I was devastated. My first though was that Jesus could heal him. I asked my father if I could pray for him and he said no, but I believed God on his behalf and asked Pastor Shirley to pray with me. Without his knowledge, I also laid hands on his bed, and hid prayer cloths under his couch cushions and pillow cases. I am happy to report that my father's diagnosis was completely reversed with no signs of organ damage as was previously reported by the doctor. The prayers of the righteous availeth much!
Jacqui McCarthy, Cleveland, Ohio
---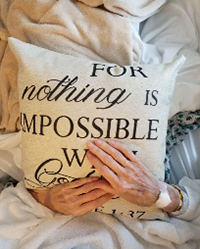 Lisa came to my office crying, upset about her mom Elaine. Elaine had a terrible fall and developed encephalitis. Elaine, due to complications, had to be taken to the hospital and has been there ever since.
At the Ministry of the Watchman Cleveland Healing School, Pastor Barb and Pastor Shirley always pray and anoint articles of clothing and pillows. I talked to Lisa about the Lord and His mighty healing power. I gave Lisa one of the anointed pillows which read "NOTHING IS IMPOSSIBLE WITH GOD!" Pillow in hand, along with a newsletter of healings for encouragement, Lisa went to go see about her mom. Elaine's eyes lit up when she saw the pillow.
She loved it and day by day started getting better. Elaine needed surgery and was given anesthesia that caused her not to wake up for several days – the doctor could not explain why. I immediately asked Pastor Shirley and Pastor Barb to pray. Pastor Barb prayed on Sunday afternoon. By Monday afternoon, Elaine had awakened, smiling and telling her daughter that she loved her.
Today, Elaine is coherent and talking up a storm. Praise God for His miracle working power! God is Awesome!
Shanel Timmons, Cleveland Heights, Ohio
---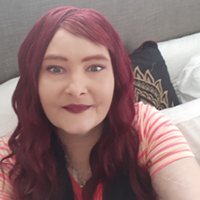 I attended the Cleveland Healing School with much expectation and excitement. I have suffered with Chrons disease and blood disorders. I was in kidney failure and receiving dialysis three times per week. My bladder was not functioning properly. I was accustomed to trusting God over the years for my physical body. I have been told that my time was up and I would not live long.
Time after time the Lord has spared me through his goodness and mercy. I was strengthened and encouraged at the Healing School from the teaching prayer and the fellowship of the other believers. I set my faith to receive from God and claimed normal bladder function. That very day my bladder started to function. A little bit at a time until now it is normal.
Also, my kidney function returned and I was recently told I no longer need dialysis!!! I know God is my miracle worker and the only one that could keep me alive despite the odds I have been repeatedly given. I surrendered my life completely to the Lord and seek to be totally obedient to Him. I spend hours with the Lord; I am totally dependent upon his grace and mercy to sustain me. I love the Lord and I want to encourage others through my testimony.
I will continue to praise God and nothing can take that from me. If we can just allow Him to touch us there would be no denying of His power.
Melissa Nagel, Painesville, Ohio
---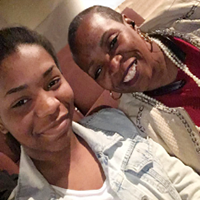 When my cousin, Clydell Mason, came to visit for Thanksgiving, she gave me some prayer cloths from the Ministry of the Watchman's Healing School. I put them away (until needed).
A few weeks ago my daughter was washing dishes and a broken glass stabbed her in the hand severing a tendon. She was unable to move her thumb. The doctors stated that she would need surgery. We unwrapped her hand so that we could re-wrap it with a prayer cloth; we prayed and within minutes she felt the warmth of the Holy Spirit and her hand was moving again. Needless to say, the hand is healed and no surgery required!  
Dana Thomas, Troy, Michigan
---
Hello, I am Adrienne. I am sending my praise report. Last Sunday, Pastor Barb was praying about this infirmity, I touched and agreed with her on Facebook's live stream broadcast. I give honor to the Lord Jesus Christ and Prophetess Barbara, and all the saints who prayed. I am totally healed!
Sunday night I could feel the healing power opening up my chest, and all that bronchitis came out of my body by me throwing it up. I then blew my nose, and what was in there came out, too. I am now breathing and sleeping well. Praise the Lord! I was also praising and thanking His name. Glory to the Lord Almighty! I shall walk before the Lord in the land of the living. Blessings to you and the saints of the Most High for prayer. I am healed and have been set free!
Adrienne Urquhart, Columbus, South Carolina
---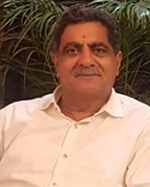 Hannah's Testimony
I was so pained in my heart after receiving a call from my dear Giriraj who works in a hospital in England. His wife and children live in Bangalore, India. His 20 year old daughter Hannah went to the doctor for a throat infection. After blood work, the doctors found cancerous cells and suspected blood cancer. She was admitted to the hospital. Her family was devastated by the news and asked for prayer. I went to the hospital and prayed for Hannah, and encouraged the family.
On June 18, 2018, I requested that my friends at the Watchman Ministry please pray for Hannah. I spoke with Pastor Shirley and she sent healing books, prayer cloths and a healing pillow. We believed for a miracle! Hannah's father and doctor wanted a second opinion. Less than two weeks later, Hannah got her miracle! God answered our prayers. Hannah's report was no blood cancer. When the box finally arrived to me here in India, Hannah had no need for the healing cloth, healing books or healing pillow. To God Be The Glory! No matter how things look in the natural, always believe the report of the Lord. God is always faithful!
Ravi Kapoor, Bangalore, India
---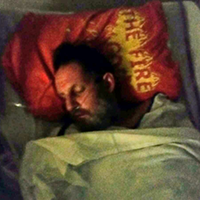 In December 2017, I got a call from my father that my brother was in the hospital and the report was not good. My brother was supposedly in liver failure and not expected to live. Prior to calling me, my father had arranged for a Cherokee priest to see David to give him last rites. I called my friend from the Ministry of the Watchman for prayer and guidance, since we have been praying for David's deliverance and return. I was told that we always choose life.
As soon as I got home I found my MP3 player full of music and teachings, a prayer cloth, and one of my blessed t-shirts that I was sent from the Ministry of the Watchman, and I went to see my brother. When I got there, David appeared to be sleeping. So I talked to the nurses about what was going on with him. The nurses told me that he had been there 58+ days. David was on a floor that had no visiting hours because it was a hospice type unit and he wasn't expected to leave it. I waited for the nurses to finish tending to David.
Once they were gone I setup my MP3 player with Bluetooth speaker and played praise and worship music and Healing School Teachings. I made myself comfortable and planned to be there until the battery ran out. David woke up and asked who was standing behind me. I told David there was no other person with me, but he insisted there was someone else there. (I believe it was an angel.) I held David's ankle and prayed that he be healed and would leave the hospital under his own steam. I put the blessed shirt on his pillow because of the tubes and wires David was hooked up to.
I left David encouraged that he was going to be okay. I am an over the road truck driver so this was my only opportunity to see David. While out on the road I called to check on David and was told that he was up walking the halls unassisted.
After that, I was told that he would need physical therapy to walk again. David just kept improving. Awhile later David was discharged from the hospital under his own steam. I am so thankful for the Ministry of the Watchman that they don't put any limits on God and His ability to do everything in His word. I'm so thankful for the agreement in prayer for David's life. This is just one of the many miracles God has done for me and my family. The best is yet to come and I am eager to see it!
Michael Ready, Tulsa, Oklahoma
---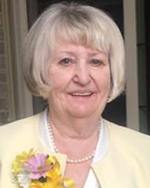 My sister had an accident at work resulting in a fractured leg. The break was pretty bad and when I heard about it I was anxious to go to minister to her. I took healing material and a healing cloth to her. I was prompted to claim the promise in Amos 9:13 which had been ministered to us during the offerings at church this year. She really needed encouragement as she was facing surgery and possibly a long period of rehabilitation. As I prayed, I told her she was going to heal so fast that it was going to make her head spin. Her surgery went very smoothly as well as every other aspect of her care. Her surgeon said he had never seen anyone recover so quickly, especially a woman of her age. Yes, everywhere we looked in this incident was blessings, blessings and more blessings. Thank you Lord for watching over your Word to perform it.
Karen Vaseau, Wixom, Michigan
---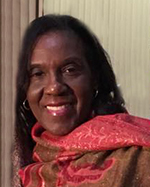 The bread ministry to the residents of the Indian Hills Complex continues to exceed my expectations. I definitely can see why God wanted to reach out to people in this complex. Initially, I thought a lot about just the economics of providing very good quality bread and pastries to the senior population who are on fixed incomes. However, the more I continue I realize how much of a spiritual blessing it is in the lives of so many people. As I have been faithful for many years, I have developed a trusting relationship with some of the residents which allows them to trust me to pray for them and encourage them to believe God in the everyday concerns that we all face. For instance, I often hear about family issues or problems with children or grandchildren that allows me to show compassion and relate how God cares and wants to intervene. One resident had issues with their grandchildren and I have prayed for them. They usually receive the offer to pray immediately.
Recently, I prayed for a little girl who had eye problems. Now she is doing well. The residents also know I am very willing to pray and sometimes I get requests by phone or impromptu meetings in the hallway. Often appreciation is shown through donations to the church or by sharing surplus fruits and vegetables with me. Financial needs are often a request that I agree with the residents for in prayer. Physical healing is one of the major prayer requests I encounter. We have been able to see God show up immediately as in the case of Bettie who was having pain in her hands. It was difficult to open and close her hands. After praying for her, she started crying when she realized she could open and close her hands, which she could not do a few minutes before. Louise, who is in her 80's and a nursing home resident, was noted to have improvement in her mental status, eye sight and hearing a few weeks after receiving prayer. She also remembered that we had worked together in the past!! Sara had knee and foot pain as well as dizziness. I prayed with her a few times and she was praising God for the relief she had experienced.
She had also reported relief from pain when she attended the Ministry of the Watchman's Healing school and Miracle Service in the past. Charlotte reported pain in her knees, which had decreased, and she is also grateful for the prayers. I also have been able to witness progressive healing as in the case of a family who has several members with cancer. This family had five persons diagnosed with cancer at the same time. Initially, it seemed to be overwhelming and just hopeless, but God. Now many years later, with continued prayer, we have been able to see lives sustained as we continue to stand in prayer over. That family continues to live and thrive despite the evil reports they received. What joy to see how God has turned this around for an entire family. There are others that we are in agreement with for changes in their situation. I continue to thank God for answered prayers. I know now God wants his people healed and blessed. He needs willing vessels to listen and obey the instructions He gives. I never know what God will do when that door is opened to receive free bread. The price has been paid for prayers to be answered and that free gift to be administered to people. What a great plan God has for His people. I am grateful to be able to partake of the blessings.
Donna Lockhart, Euclid, Ohio
---
I attended the Ministry of the Watchman conference in February 2018. I listened intently to the teaching from Pastor Barbara Williams during the Healing School and Miracle service. At the end of the teaching, an invitation was given to come to the altar for prayer. I had been diagnosed with a condition which caused difficulty in breathing. Especially when I walked swiftly or if I ran, I would have shortness of breath. After she prayed with me, Pastor Barb walked with me as I started to breathe in and out deeply. I felt stronger and stronger as we walked.
Later, I started running around the sanctuary with absolutely no shortness of breath. I kept running as I was experiencing the power of God in my body. This was something I was unable to do a few minutes before. The overwhelming compassion and mercy of God was extended to me during that meeting. I am so grateful for the Lord touching me in such a miraculous way. He is the so faithful. Thank you Lord!!
Denise Arnold, Toledo, Ohio
---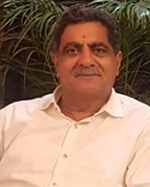 Joshua is a 17-year-old Christian that went off with his friends on a bike after church on July 16, 2017. A car came from the side and hit his bike causing Joshua to hit a pole, receiving a direct blow to his chest, punctured his ribs and badly hurt his stomach area. He was in severe condition in ICU. Joshua needed a miracle. His parents were deeply concerned and called me. I visited Joshua and prayed and laid hands on him almost every day. Joshua needed a total turnaround and I knew God could do exceedingly and abundantly above what we could ask or think. So we kept our faith.
I consulted the Ministry of the Watchman for their prayers. Joshua was on a ventilator and had to have blood transfusions because his left lung kept bleeding and he had to have injections for pain and infections. It was a lot. There were many broken bones and much to be healed, but we knew our Great Big God was capable of turning everything around. Pastor Shirley and I prayed for peace over Joshua and his parents and wisdom over the medical staff. We commanded Joshua's bones to be made whole, to come together in alignment, for his bones and lungs to be mended, and all other damage to be healed in Jesus name.
By July 22, we could see that God was up to something big! Then I received a call from Joshua's dad saying that Joshua was in very serious condition and the doctors had given him until tomorrow to live. He had become very critical. His BP levels went very low. The doctors put him on dialysis with little improvement, but they said he was still in danger. My heart cried out to the Lord and said, "Surely the God who saved his life from such a serious accident will surely carry him through and bring him out. I gathered his family and friends, and we spent time in prayer at the hospital – interceding and speaking life to Joshua – declaring and decreeing God's plan and purpose to be fulfilled in his life. There were many complications, but God. We prayed for full restoration for Joshua. A full miracle – nothing missing, nothing broken. It was not Joshua's time to go. By July 25, Joshua was slightly better and had to have a tracheostomy to breathe better so his lungs could heal. We declared that Joshua would live and not die because God is not limited. The devil started to fight me for my health through the process, but we kept standing strong. It was a long hard road, but on September 29, Joshua came off the ventilator and on October 6, Joshua walked out of the hospital after the fight of his life. He is a walking miracle. God is good!  
Ravi Kapoor, India
---
I was involved in a serious car accident that resulted in fractures and a facial injury. After recovering, I continued to have back pain and significant discomfort. I also was unable to walk upright. I have had many ministers pray for me in the past. It seemed I was not getting the relief I needed. After hearing Prophetess Barbara Williams' teaching at the Detroit Healing School and Miracle Service, and then going up to be prayed for, Prophetess Williams identified lingering spirits of trauma from the car accident and prayed against it. Now I know that I am completely free and healed!
Apostle Zipporah Brown, Detroit, Michigan
---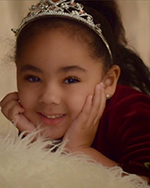 In November, I received a call from my son Daniel. He said that his daughter, Gabi, had injured her arm. Daniel said that everyone was on their way to the hospital and asked if I could meet the family there. He was unable to go because he was at work in Columbus. When Gabi's other grandmother and I was taken to the back room, Gabi was asleep, and her mother was very upset. Gabi had been playing on the sliding board when she screamed, "My arm!" The doctors did not know if her arm was broken or pulled out of socket. They asked everyone, except Gabi's mother, to step out into the hallway while they took X-rays. When they were positioning Gabi's arm to take the X-rays, she woke up and she was hysterical. Her mother was trying to hold her still so they could take pictures. I was standing in the door praying in tongues.
Gabi looked up and saw me standing there in the hallway, and the peace of God came over her. When we were allowed to go back in, I sat down on Gabi's bed, and I said, "Gabi, you know that Jesus will heal you." In the car Gabi said, " Mommy let's pray so Jesus will heal me." Her mother prayed for Gabi, and Gabi told her mother that Jesus healed her. The doctor said, "I have good news. Her arm is not broken. I am just going to snap it back in place. Give me less than five minutes and she will be pain-free." The doctor asked Gabi if she could see her arm and that she wanted to see where it hurt. Gabi stretched out her arm and the doctor quickly snapped it back in place. Gabi yelled because she thought it was going to hurt but there was no pain. Five minutes later, Gabi was eating a Popsicle while telling me that Jesus had healed her. God is so faithful!
Nola Dillard, Shelby, Ohio
---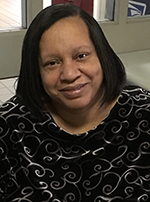 I live at the apartment building where the church comes every month. I would come down for bread and sweets, and two of the ladies from the church (I think it was Charlene Gamble and Shanel Timmons) prayed for me on two occasions.
The doctor found some kind of lump or cyst in my breast and Charlene and Shanel cursed the cyst in Jesus name. The doctors didn't know what it was. They thought that it could be cancer, so I had to have some test done to see what it was. The first thing the doctor said was it was not cancer. She said that it was a type of cyst that looks like someone with a pimple on their face. The doctor asked me if it ever bothered me before and I said, "No." That was in July, 2016. The cyst later burst on its own. I didn't have to have surgery like the doctor suggested. Even though the doctor said that it would probably come back, it hasn't and I am not expecting any problems with it. It just went away on its own. God is faithful.  
Kathy Gilbert, Cleveland, Ohio
---
I was invited to the Cleveland Healing School and Miracle Service by my cousin. She asked me if I wanted to go to a church meeting with her. I didn't know until I got there that it was a healing service. When Pastor Barbara Williams called for those who wanted prayer to come to the altar, I went up. I told her that I was afraid of walking and she said that I had fears of falling, and that fear was going to leave me once she prayed for me. I also had problems with my balance and she walked with me across the altar several times. I became filled with the presence of God. My hands turned beet red and very hot. I went to run cold water on them after the service. They stayed hot for three days. I have laid hands on and prayed for three people since then and they got better. My balance is noticeably better and the experience I had stays with me all the time. No more fears of falling. I tell everybody about my experience that day and if people allow me, I lay hands on the sick and pray for their recovery!  
Art Rutherford, Cleveland, Ohio
---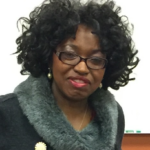 I went with the Ministry of the Watchman to pass out bread at one of the area apartment buildings. I prayed with a lady. She was concerned about her finances and she gave me a long list of health problems. I asked her, "What is it that you want Jesus to do for you?" After she told me, I asked her, "Do you want Jesus to heal you, also?" She said yes, but that will probably take a while. I told her that Jesus wanted her well now! She started weeping and said that she had been in pain all day and that it had been a really bad day for her. I prayed for her and she started shaking all over. I told her that was the power of God. I told her to do what she could not do before. She started lifting her knee and then stooping, up and down. She kept saying, "I don't believe this! The pain is gone!" I told her to believe it because Jesus is her healer. I told her that Jesus loves her and He wants her well. She was overjoyed. Tonya, also a member of the Ministry of the Watchman, gave her a prayer cloth before she went on her way. To God be the Glory!
Nola Dillard, Shelby, Ohio
---
I was invited to the Ministry of the Watchman's Cleveland Healing School and Miracle service and decided to attend. I had injured my knee in 2009 and suffered from arthritis in that area since then. I knew the Ministry of the Watchman consisted of people who prayed and got answers from God. As I listened to Pastor Barbara Williams preach the word I felt better and better. I was so happy. I then went to the altar for prayer. After receiving prayer, my knee felt much better and I felt better all over. I know God touched me that day and I continue to wear my prayer cloth while trusting God that every last symptom will leave. It was such a good day for me and I look forward to the next Cleveland Healing School and Miracle Service. I am very grateful to God for touching me!
Sarah Johnson, Euclid, Ohio
---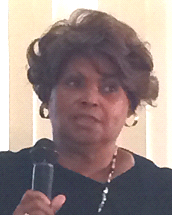 I had undergone surgery on my foot but it was still causing me trouble and I was not moving well when I walked. It was a real problem for me. I had a dream and there was this female preacher praying for me and afterward my foot was healed and I could walk. Sometime later I was in a store and saw the flyers for the Ministry of the Watchman's Power and Glory of God Conference. When I saw Pastor Barb's picture I was astonished! That was the lady in my dream! I couldn't wait to get to the meeting. There were some hindrances but I made it. And just like in my dream, after Pastor Barb ministered to me, my foot was completely healed. All the stiffness and pain was gone. I did not know about the Ministry of the Watchman before God gave me that dream. I am so grateful to be walking normal again.
Genevieve Banks, Detroit, Michigan
---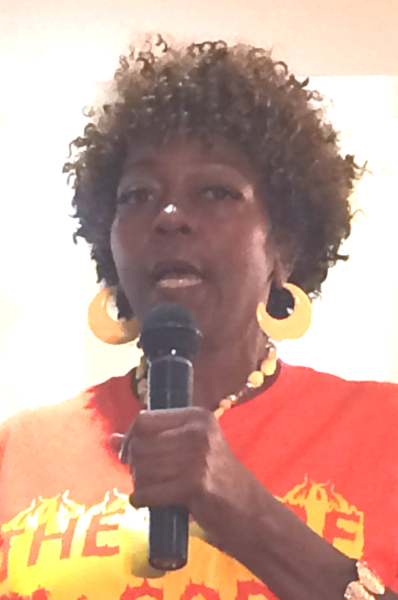 My son has been a diabetic since age 10. He would often get as many as four insulin shots per day. He was diagnosed later in life with kidney failure. He had to go on dialysis and he needed a kidney transplant. I was praying that he would get a donor. He was having many complications from his condition and also from the treatment. I went to the prayer line often to get prayer from Pastor Barbara Williams. At the beginning of the year a prophet told me my son would get a donor in six months. In June, my son let me know he was being placed on the transplant list. I thought he was already on the list and I knew sometimes people stayed on the list for years. I had to fight discouragement and brought my concerns to the Lord, reminding myself of what He had told me would happen in six months. To my surprise, two days after getting on the transplant list, my son got the call that a donor had been found. He received a kidney as well as a pancreas. He no longer has to take insulin shots or have dialysis. He goes fishing and enjoys his life completely now. The timing was just as God had said and on top of it all, the prayer was answered on my birthday! God is faithful!
Brenda Hendricks, Detroit, Michigan
---
"I WILL DECLARE THY GREATNESS!"  Psalm 145:6
"FOR THE TESTIMONY OF JESUS IS THE SPIRIT OF PROPHECY."  Revelation 19:10
Our God has been WAY TOO BIG for everything we've had to face.  He has been our Great Big God, Our Shepherd, Our Healer, Our Miracle-Working God, and so much more.
We encourage you to share your testimonies about what the Lord has done for you this year.  Have you meditated on the Word, obeyed a prophecy or a Word of instruction and seen the Lord work on your behalf?  Have you received your miracle at a Healing service, or by a prayer cloth?  Have you been healed by taking your daily "prescription" from the Word of God?  How has God demonstrated His Greatness to you?  Testify of His wondrous works so that others may be encouraged by God's faithfulness, and so that they can see the same results in their life.  The Testimony of Jesus is the Spirit of prophecy, and your testimony may help others press in for their miracle.   
EMAIL YOUR TESTIMONIES TO [email protected]
OR MAIL THEM TO: P.O. Box 43334, Cleveland, OH 44143
(If possible, enclose your picture so that we can include it with your testimony)