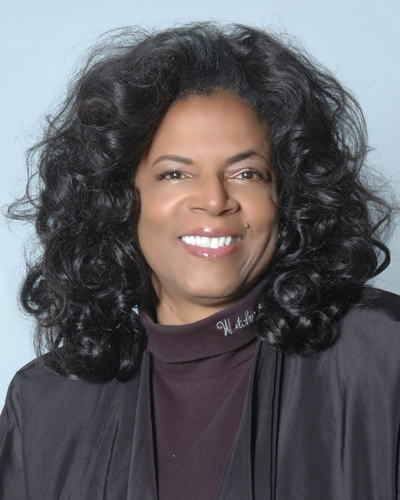 Rev. Williams was born in Cleveland, Ohio.  The second of four daughters, she attended Catholic and public schools in Cleveland, and Colleges in Columbus, Ohio and Cleveland, Ohio, graduating from Case Western Reserve University's Frances Payne Bolton School of Nursing with a BSN degree.  After working as a nurse, teacher, hairdresser, pharmaceutical salesperson, and respiratory therapist, Rev. Williams began to experience a sense of dissatisfaction, which led to a severe depression in 1980.  It was then that she heard of the Lord Jesus Christ, and gave her life to the Lord.
Rev. Williams is an ordained minister who stands in the offices of prophet and teacher.  She teaches life in the spirit and supernatural living.  The healing gifts operate in her ministry and she teaches healing schools and miracle services in Cleveland, OH, Detroit, MI, and Sandusky, OH.  President and founder of The Ministry of the Watchman International, she pastors two groups of watchmen in Cleveland and Detroit.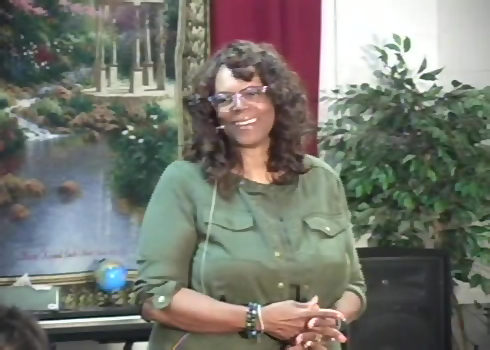 Rev. Williams functions in a broad range of the prophet's ministry.  As a songwriter and music producer, she produces the new sound of prophetic music and is known for the live music recordings done at her semiannual conferences held in Detroit.  She takes her message wherever the Lord leads and teaches in local churches, conferences, and workshops.  The Ministry of the Watchman's weekly broadcast, "Strong Faith," can be seen on television in Ohio, and Michigan.
Rev. Williams's gift as an inspired writer allows her to publish and edit teaching and prayer manuals, plus newsletters and books. She has authored over twenty books including The Ministry of the Watchman: Beacon to the Body of Christ; Keeper of the Lord's Lighthouse, Women of Power: Three Who Trusted God, I Plead the Blood!: The Blood Covenant Between God and Man and Jesus Is the Way to Healing.
The revelation gifts of the Spirit and the teaching revelation gift both operate in her ministry.  She encourages believers to walk in the spirit, walk in authority over the powers of darkness, and walk worthy of their calling.  By impartation she activates gifts and empowers believers to do the work of the ministry, and to have signs following their work. 
Widowed in 2002, Rev. Williams was married to the late Aubrey D. Williams for 29 years.  Rev. Williams currently resides in Columbia Station, Ohio.