---
Since March 2020, the Lord has instructed Pastor Barb to teach Healing Schools at every service at the Cleveland location.  We invite anyone who is sick or needs their faith strengthened concerning God's Covenant of divine health to join us for these services.
THE MINISTRY OF THE WATCHMAN
4200 Prospect Ave. Cleveland, OH 44103 
We will also live stream our services.
We invite you to watch us on YouTube.com Saturdays and Sundays at 1:30 p.m. 
---
HEALING SCHOOL & MIRACLE SERVICE
REV. BARBARA WILLIAMS, TEACHER
THE HOUR HAS COME FOR YOUR  EXTREME MIRACLE!
Hundreds have been healed by God during these powerful services!
 
COME EXPECTING YOUR MIRACLE!!
 
Rev. Williams has a powerful healing ministry. God has done notable miracles in her meetings, such as the healing the deaf, healing cancer, removing growths, and healing broken limbs. God also does special miracles through handkerchiefs and prayer cloths. You will want to come if you are sick, and bring the sick to these powerful meetings.
Jesus healed everyone who came to Him believing…
AND HE STILL DOES TODAY!!
Come and learn principles of divine health, healing, how to be healed and how to pray for the sick. We will also pray for the sick.
If you know someone who is sick and cannot attend, please bring articles of clothing and handkerchiefs. We will anoint and pray over them during the service and believe they will be healed according to Acts 19:11. 
COME ONE! COME ALL! It is our rightful inheritance to walk in the Power of the Holy Spirit and do the full gospel ministry.
This service will include a time of laying on of hands to impart the healing anointing to believers and ministers.
Whether you are a minister, called to the ministry, or a believer who wants to obey the Great Commission, please join us for a day filled with the power and the Glory of God!
These Meetings are always FREE and open to the public.
No Registration Fee! All Welcome!  
Notable Miracles! Bring the Sick!
---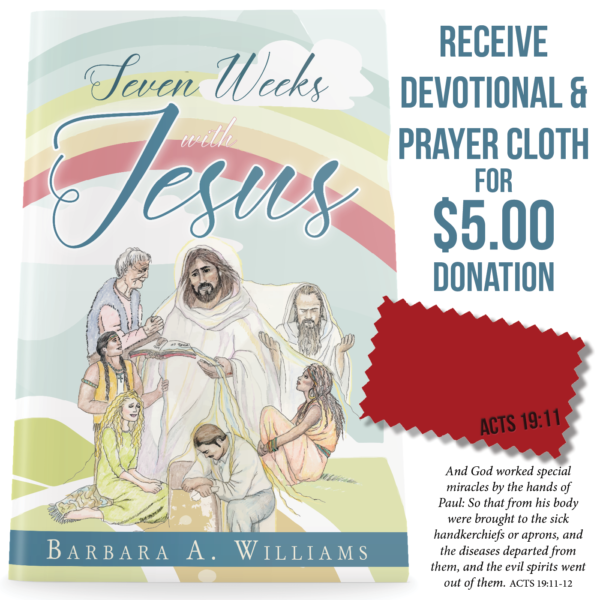 ---
GOD WANTS YOU WELL!!! To find out How Jesus Heals the Sick Today, Click HERE!