**NOTE: All orders outside of the USA will be sent via digital download**
HEALING & MIRACLE I.C.U. KIT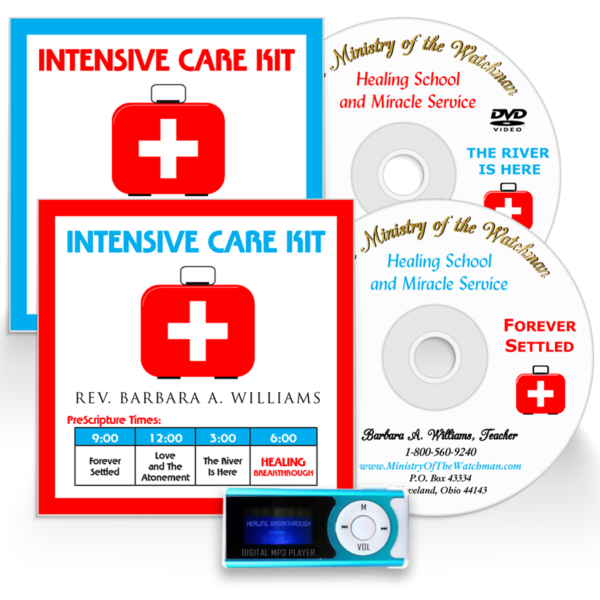 "My son, attend to my words; incline thine ear unto my sayings. Let them not depart from thine eyes, keep them in the midst of thine heart; for they are life unto those that find them and health to all their flesh." Proverbs 4:20-22
The Word of God is Medicine.These series are Intensive Care in God's Medicine. Highly recommended for those in need of Healing. Complete with prescription scriptures from the Great Physician, and "dosage times" for each disc.
Each CD or DVD Set Contains:
Three Healing & Miracle Sermons
HEALING BREAKTHROUGH: God's Word Concerning Healing
Each 1GB MP3 Player Contains:
Over 17 hours of ministry including:

12 Healing & Miracle Sermons
HEALING BREAKTHROUGH
Anointed Worship Music
---
**NOTE: All orders outside of the USA will be sent via digital download**
BOOKS
SEVEN WEEKS TO DIVINE HEALTH AND HEALING
Volume One & Two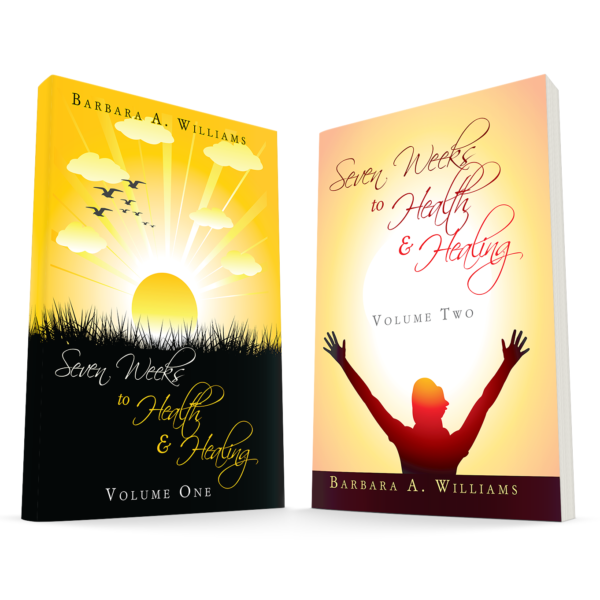 "I wrote these books as daily devotionals to help believers focus on the Lord Jesus Christ. The daily readings are thought provoking while being brief and to the point. This format is one that fits easily into our modern lifestyles.
As believers we are admonished by God to 'meditate on the word day and night…' God promises that if we will do this we will have prosperous ways and good success. I encourage the people of God in success. There is nothing I enjoy more than to see the people of God enjoying all the success that God has planned for them.
These teachings were compiled to help you to meditate on the Word of God to receive your Healing. I hope you enjoy meditating with God through the teaching in these books."
Barbara A. Williams
Price $8.99 ea or Both for $15.00
---
I PLEAD THE BLOOD!
The Blood Covenant Between God and Man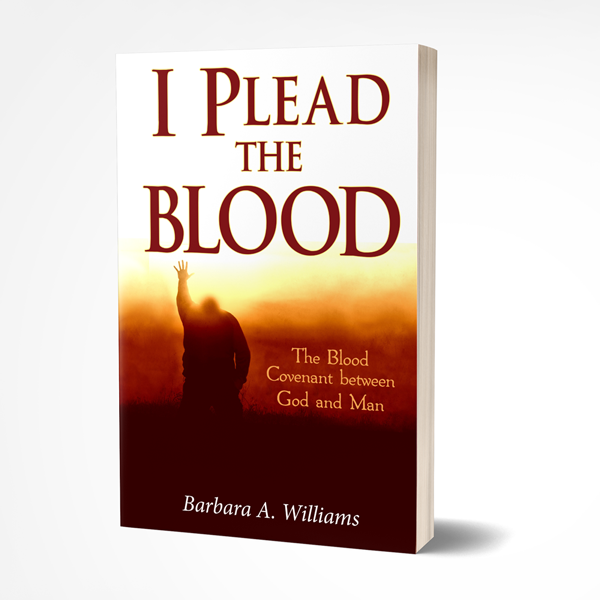 When you are accused, what is your plea?
Guilty? Innocent?
Whether guilty or innocent, let your plea be the Blood. Only the Blood has the power to exonerate you from what you have been accused of.
Who can pay for their own sin & righteousness? None of us. So whether the devil, (the accuser), finds you guilty or innocent, always plead the Blood. That will get the devil off of you quicker than anything because the Blood of Jesus is totally innocent, and has been shed to clear you of all charges. It totally exonerates you of all guilt.
1 John 1:7b – The Blood of Jesus Christ His Son cleanses us from all sin.
Whenever you find yourself being accused, get under the Blood. The Blood of Jesus is the plea you should always enter. Do not try to proclaim your innocence.
Instead, plead the Blood because that is the Christian's best and only defense against any accusation of the enemy.
Price $14.99
---
---
YOU HAVE BEEN REDEEMED!

You Have Been REDEEMED! All have sinned and fallen short. The only way out of this debt of the labor of sin that we all enter into is through redemption. You can't pay this debt; you are born with it. So you have to wait for a Redeemer to come and pull you out.
There is no other way. Jesus has come as our redeemer to recover us from this debt. In Him we have redemption through His blood, the forgiveness of sins according to the riches of His grace.
Price $7.99
**NOTE: No Shipping outside of the United States. All orders outside of the USA for tangible goods will be refunded**
All pillows have been prayed over and carry the anointing.
Paying for the pillow only, not the anointing.
---
WORSHIP – PRAY – SLAY
Black Pillow with White Ink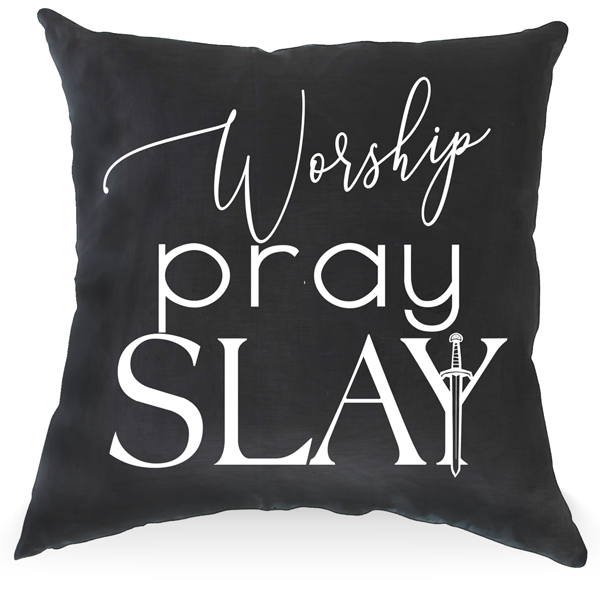 Plush Black Throw Pillow with White Ink. 18″ x 18″
(While Supplies Last)
Price $15.00
---
By Jesus' Stripes YOU WERE HEALED! (1 Peter 2:24)
White Pillow with Black Ink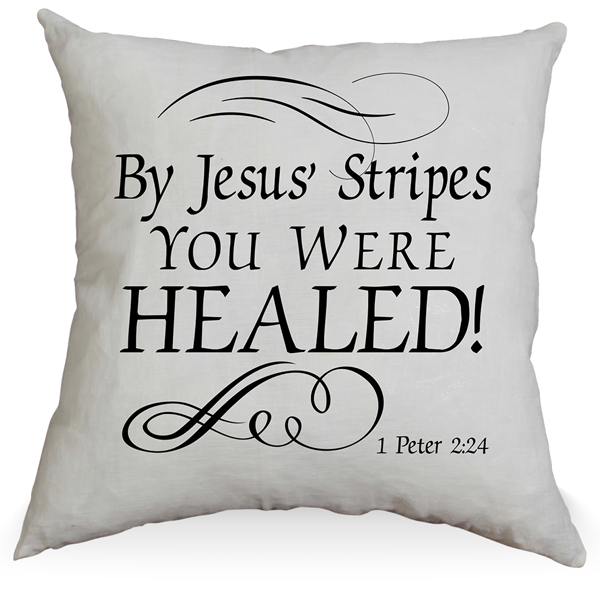 Plush White Throw Pillow with Black Ink. 18″ x 18″
(While Supplies Last)
Price $15.00
---
With God Nothing is Impossible. (Luke 1:37)
White Pillow with Black Ink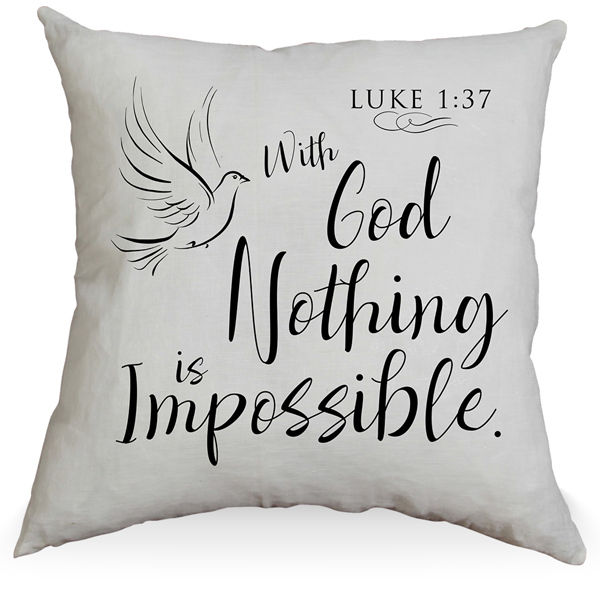 Plush White Throw Pillow with Black Ink. 18″ x 18″
(While Supplies Last)
Price $15.00
---
It Won't Be Long Now! (Amos 9:13-15)
White Pillow with Black Ink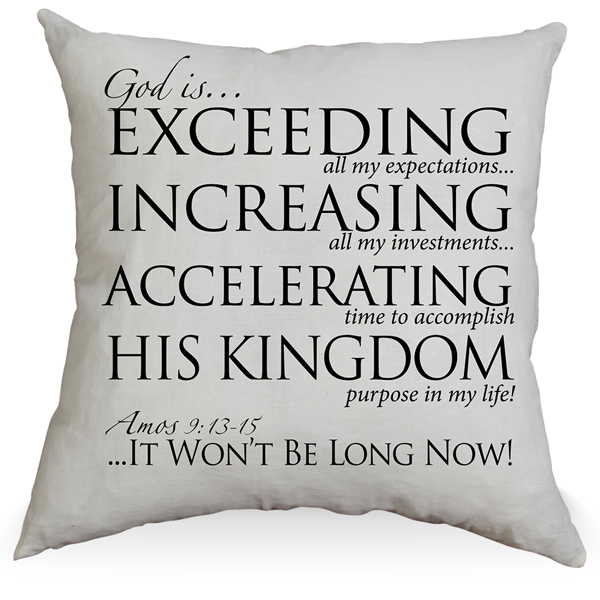 Plush White Throw Pillow with Black Ink. 18″ x 18″
(While Supplies Last)
Price $15.00
---