A teaching by Rev. Barbara Williams, President of the Ministry of the Watchman International
Week of March 30 – April 3, 2020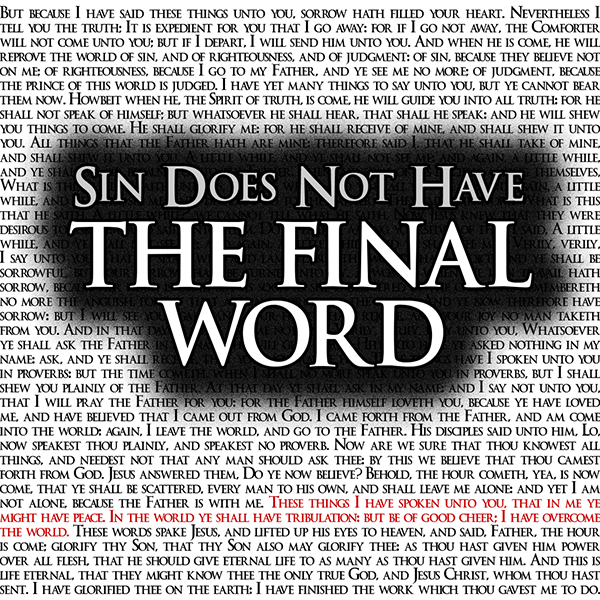 MONDAY
For the wages of sin is death, but the gift of God is eternal life through Jesus Christ our Lord.
Romans 6:23
We are working for wages. When God set man in the garden, He gave man a command to work: "be fruitful, multiply, replenish the earth, tend the garden, take care of the animals." There is a work that is done on earth, whether we know it or not. Every act of man draws a paycheck. Our words draw a paycheck. We are sowing seeds all the time. We are either sowing to the spirit or to the flesh. When we sow seeds of sin, there is a wage paid for that, just as there is a blessing for obedience to the word of God. We actually receive a paycheck for the wrong done by us and by others. Man never likes this aspect of dominion and authority. We must know that we are responsible for what happens on the earth, because we are made in God's image, and God is faithful. Faithful people are responsible people.
---

If you are in need of healing, there is good news! Proverbs 4:20-22 SAYS:
My son, attend to my words; incline thine ear unto my sayings. Let them not depart from thine eyes; keep them in the midst of thine heart. For they are life unto those that find them, and health to all their flesh.
So there is life and health in God's word. Since God's word is medicine, we must take it like we would a prescription. I suggest three times a day, like you would your food. Remember, healing is the children's bread. Consider this your "dose" for today. Remember, read, and meditate three times a day the following:
Rx: 1 John 3:8b ~ For this purpose the Son of God was manifested, that he might destroy the works of the devil.
---
"Study to show thyself approved unto God, a workman that needeth not to be ashamed, rightly dividing the word of truth."
2 Timothy 2:15
If you've never studied the Bible from Genesis to Revelation, we invite you to join us as we read through the Bible in a year. Read and meditate on these chapters this week:
March 30: Leviticus 1, John 20, Proverbs 17, Philippians 4
March 31: Leviticus, 2-3, John 21, Proverbs 18, Colossians 1
April 1: Leviticus, 4, Psalms 1-2, Proverbs 19, Colossians 2
April 2: Leviticus 5, Psalms 3-4, Proverbs 20, Colossians 3
April 3: Leviticus 6, Psalms 5-6, Proverbs 21, Colossians 4
April 4: Leviticus 7, Psalms 7-8, Proverbs 22, 1 Thessalonians 1
April 5: Leviticus 8, Psalms 9, Proverbs 23, 1 Thessalonians 2
---
TUESDAY
For the wages of sin is death, but the gift of God is eternal life through Jesus Christ our Lord.
Romans 6:23
But sin does not have the final word. If that were true, Satan would be God. He is presently the god of this world, but that place is his by default and is only temporary, since Jesus is Lord of eternity. Satan tricked man into giving him that place, but because sin is born of weakness (in this case, deception), it is easily overcome by righteousness. In the case of man, righteousness is imputed when we accept the gift of eternal life through Jesus Christ. So even though we have racked up a huge paycheck of eternal damnation for our sins, eternal life is offered in the same breath that the penalty is levied. God has the final word.
---
WEDNESDAY
These things I have spoken unto you, that in Me ye might have peace. In the world ye shall have tribulation, but be of good cheer: I have overcome the world.
John 16:33
Jesus tells us there is trouble in this present world and its' system. Then He tells us to cheer up about it. This is the mercy of God in action, because sin does not have the final word. When we know that the wages of sin is death, we need to know that resurrection life is possible. God is so loving and merciful that He never lets us wonder if there is an answer. Our only job is to decide if we want to receive the answer He provides. When we receive the answer, then we are placed in Christ where there is only salvation because He has paid the wages of sin for us.
---
THURSDAY
For the wages of sin is death, but the gift of God is eternal life through Jesus Christ our Lord.
Romans 6:23
Imagine this: You have lived your life the way most people do. You have tried to be good. You try not to hurt anyone. You try to share what you have. You do some good deeds. You may even attend church, and give some to the poor. You give to the Salvation Army and even do a little volunteer work at the local shelter. You help out with the parent-teacher group at school, and participate in the car pool. You do everything you know to do to be a good person. But like everybody else, you make mistakes. You get angry, sometimes you are provoked, and sometimes not. You buy too many things your husband tells you not to. You don't get along well with his mother, etc., etc. Guess what? Even though you are doing the best you can, your paycheck for this has one word written on it: DEATH.
---
FRIDAY
For the wages of sin is death, but the gift of God is eternal life through Jesus Christ our Lord.
Romans 6:23
But that's not fair, Barb. Well, let me finish… "But the gift of God is eternal life through Jesus Christ our Lord." You see that your sin did not have the final say in your eternal destiny. In fact, the wages of sin are so cancelled over our lives that God gives us the faith for heaven the day we are born again.
There is no guesswork or false assurance as to our final resting place or eternal destination. We know that we have eternal life, because the Spirit of eternal life dwells in us. When God lives in us, we have all that we need. We have the final word. We have the gift of ETERNAL LIFE!