A teaching by Rev. Barbara Williams, President of the Ministry of the Watchman International
Week of May 11-15, 2020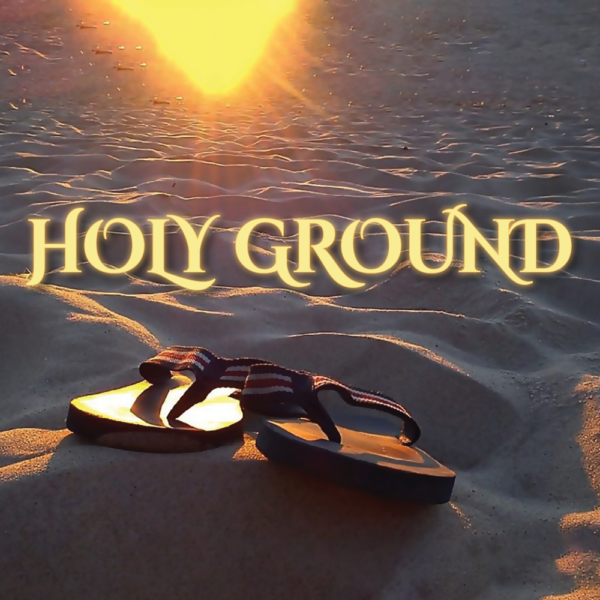 MONDAY
Now Moses was tending the flock of Jethro his father-in-law, the priest of Midian. And he led the flock to the back of the desert, and came to Horeb, the mountain of God. And the Angel of the Lord appeared to him in a flame of fire from the midst of a bush. So he looked, and behold, the bush was burning with fire, but the bush was not consumed.
Exodus 3:1-2
Were you expecting holiness when the Lord first revealed himself to you? Or perhaps you have not had the privilege of meeting the Lord Jesus Christ personally as yet. (You can at anytime). The pattern of meeting the Lord is often the same for most people. You may be going about your normal routine, and suddenly you have a crisis, as Moses did forty years prior to this first meeting with God. Moses was on the run from Egypt because the laws of Egypt had turned against him. Many people must flee the world in which they live from time to time. Sin is not fun anymore, neither is it profitable any longer. Like Moses, we are living outside the world, but not quite inside the Kingdom of God. We must be invited in.
So here Moses is, forty years after fleeing Egypt and God finally reveals Himself to him. Why did god wait so long? God is never really in a hurry. He is in charge of time, but not subject to it, so to God a day is like a thousand years, and a thousand years like a day. So God watches for changes that He sees in Moses and decides it is time to deliver His people, Israel. God comes to get Moses attention. He does it by performing a miracle. The bush burns but is not consumed. For Moses, this is like looking in the mirror. Moses will become that bush after God begins to work with Him and anoint Him with His power. By obeying God, Moses will set the world on fire with his words and his works.
---

If you are in need of healing, there is good news! Proverbs 4:20-22 SAYS:
My son, attend to my words; incline thine ear unto my sayings. Let them not depart from thine eyes; keep them in the midst of thine heart. For they are life unto those that find them, and health to all their flesh.
So there is life and health in God's word. Since God's word is medicine, we must take it like we would a prescription. I suggest three times a day, like you would your food. Remember, healing is the children's bread. Consider this your "dose" for today. Remember, read, and meditate three times a day the following:
Rx: John 4:49-53: The nobleman said to Him, "Sir, come down before my child dies!"
Jesus said to him, "Go your way; your son lives." So the man believed the word that Jesus spoke to him, and he went his way.
And as he was now going down, his servants met him and told him, saying, "Your son lives!" Then he inquired of them the hour when he got better. And they said to him, "Yesterday at the seventh hour the fever left him." So the father knew that it was at the same hour in which Jesus said to him, "Your son lives." And he himself believed, and his whole household.
---
"Study to show thyself approved unto God, a workman that needeth not to be ashamed, rightly dividing the word of truth."
2 Timothy 2:15
If you've never studied the Bible from Genesis to Revelation, we invite you to join us as we read through the Bible in a year. Read and meditate on these chapters this week:
May 11: Numbers 20, Psalms 58-59, Isaiah 9 v,8 – 10 v, 4, James 3
May 12: Numbers 21, Psalms 60-61, Isaiah 10 v, 5-34, James 4
May 13: Numbers 22, Psalms 62-63, Isaiah 11-12, James 5
May 14: Numbers 23, Psalms 64-65, Isaiah 13, 1 Peter 1
May 15: Numbers 24, Psalms 66-67, Isaiah 14, 1 Peter 2
May 16: Numbers 25, Psalms 68, Isaiah 15, 1 Peter 3
May 17: Numbers 26, Psalms 69, Isaiah 16, 1 Peter 4

---
TUESDAY
Then Moses said, "I will now turn aside and see this great sight, why the bush does not burn."
Exodus 3:3
God has Moses attention. This bush is very interesting to Moses. It intrigues him. Did you know that God knows how to get your attention? Perhaps it is a family problem. Maybe it is some type of bondage that you are in. A bad habit, perhaps worry has caused you to dwell on issues like life, morality, love, or justice. These are issues that burn in our hearts. The "why me's" of life are burning bushes. These are issues that will cause you to burn on the inside, but they are not to consume you. They are issues that drive you to seek God for answers. If you seek Him, they will not consume you, but will places where you can build an altar to God.
This can be true whether you commit yourself to God or not. For instance, John Walsh, the host of a program called "America's Most Wanted", made the kidnapping and murder of his firstborn son, Adam, a burning bush experience. So did Candy Lightener, the founder of MADD, Mothers Against Drunk Driving. Each of these parents lost a child because of another person's deliberate or negligent sin. They burned on the inside for justice and an end to the senseless loss of life, as did Moses when he murdered an Egyptian soldier for beating a Hebrew slave. Moses acted out his anger initially, but after his encounter with God, was able to build an altar of worship to the Lord. By turning aside from his own desires, Moses was able to build the altar to God. Not everyone who has bad experiences and makes a change becomes a worshipper of God. Moses, by turning aside from doing things his way is able to open his heart to the Lord. You can build an altar to good works, but not be a worshipper of God. God is seeking worshippers.
---
WEDNESDAY
So when the Lord saw that he turned aside to look, God called to him from the midst of the bush and said, "Moses, Moses!"
And he said, "Here I am."
Exodus 3:4
When God saw that He had Moses full attention, and that Moses desire was to know how this supernatural event had occurred, God called to him. This is so important. Many people are calling themselves called of God, when they have never had such an encounter with God. Perhaps they have been born again for many years. God has knocked on the door of their hearts time and time again, but they have never given God their full attention. They have not "turned aside" from their own issues, wants, hurts, plans and disappointments long enough to allow God to call them by name and develop a relationship with him. God called Moses by name out of the midst of the bush. This signified to Moses that he would have to come closer to the flame, closer to the uncomfortable, further away from the familiar to know more about God.
---
THURSDAY
Then He said, "Do not draw near this place. Take your sandals off your feet, for the place where you stand is holy ground."
Exodus 3:5
As Moses comes closer, God tells him not to come any further before taking his shoes off. God is allowing Moses to know that the relationship that relationship they will have will cause Moses to change. He will now enter into a holy life. The place where he meets with God from now on will be a special place. It will be sanctified and set apart as Holy ground. We must meet God's specifications before we can come closer and have relationship with Him. Moses' taking his shoes off signifies our repentance and putting off our desires in order to have relationship with Him. This is where many turn away from God. Remember Jesus and the rich young ruler? After Jesus told him the requirement for serving Him, the young man turned away. He did not fully turn aside from his own desires and qualify for following Jesus.
---
FRIDAY
Moreover He said, "I am the God of your father—the God of Abraham, the God of Isaac, and the God of Jacob." And Moses hid his face, for he was afraid to look upon God.
And the Lord said: "I have surely seen the oppression of My people who are in Egypt, and have heard their cry because of their taskmasters, for I know their sorrows.
Exodus 3:6-7
At last Moses meets God's standards for service, and God introduces Himself to Moses. Some people may call this a "rhema" word from God that being a word that God personally speaks to your heart. God has spoken to Moses because Moses has put God first in his heart. Moses has set up an altar to God in his heart, and his heart is now holy ground.
God desires to do the same thing with us.
Have you made time for God? Have you turned aside from what you have been doing long enough to give God your full attention? Are you studying and meditating on the Word of God, or are you feeding on McScriptures? You know, Christian fast food. Take time to turn aside and see what god wants to speak to you. You may find that He has much to say. You calling and your success in God depend heavily on how you respond to Him.
Build an altar in your heart to Him today. Declare your heart Holy ground. Don't let other things enter in and take the place of God in your heart. You are His temple. Make your heart His sanctuary. Become a worshipper of God, and declare your heart Holy Ground.