A teaching by Rev. Barbara Williams, President of the Ministry of the Watchman International
Week of August 17-20, 2020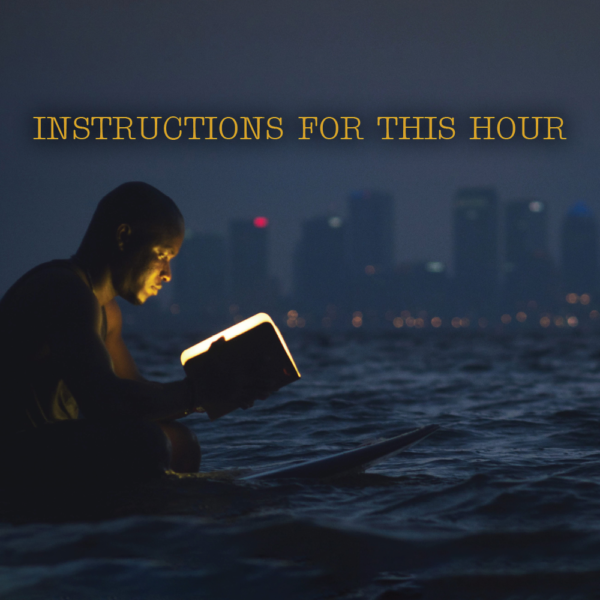 MONDAY
There were present at that season some who told Him about the Galileans whose blood Pilate had mingled with their sacrifices. And Jesus answered and said to them, "Do you suppose that these Galileans were worse sinners than all other Galileans, because they suffered such things?"
Luke 13:1-2
Jesus reads the thoughts of the hearts of those in the crowd as they ask Him why Pilate killed certain Jews and their blood mingled with the sacrifices of the pagan Romans. This is a horrible thing to happen to a believer, yet we hear time and time again of atrocities happening to good Christians.
I am certain that there were believers on the ill-fated flights that were hijacked and crashed on September 11, 2001 as well as in the World Trade Center. We have all heard of Christians suffering and dying of COVID-19. Many people question why these things happen to such people. For Christians there may come a certain insecurity in our thoughts.
In an attempt to bring comfort to our souls, we may insist there was something wrong in their relationship with God. Many explanations go through our minds, but the question must be answered through the scriptures. Jesus has the answer for every question that we pose, especially in perilous times. What was His response to these people? How is it that these people perished? Were they merely in the wrong place at the wrong time? Many were too young to die. They had not lived out the length of their days. What can we say to these things?
---

If you are in need of healing, there is good news! Proverbs 4:20-22 SAYS:
My son, attend to my words; incline thine ear unto my sayings. Let them not depart from thine eyes; keep them in the midst of thine heart. For they are life unto those that find them, and health to all their flesh.
So there is life and health in God's word. Since God's word is medicine, we must take it like we would a prescription. I suggest three times a day, like you would your food. Remember, healing is the children's bread. Consider this your "dose" for today. Remember, read, and meditate three times a day the following:
Rx: 1 John 3:8b ~ For this purpose the Son of God was manifested, that he might destroy the works of the devil.
---
"Study to show thyself approved unto God, a workman that needeth not to be ashamed, rightly dividing the word of truth."
2 Timothy 2:15
If you've never studied the Bible from Genesis to Revelation, we invite you to join us as we read through the Bible in a year. Read and meditate on these chapters this week:
August 17: 1 Samuel 9, Romans 7, Jeremiah 45, Psalms 22
August 18: 1 Samuel 10, Romans 8, Jeremiah 46, Psalms 23-24
August 19: 1 Samuel 11, Romans 9, Jeremiah 47, Psalms 25
August 20: 1 Samuel 12, Romans 10, Jeremiah 48-49, Psalms 26-27
August 21: 1 Samuel 13, Romans 11, Jeremiah 50, Psalms 28-29
August 22: 1 Samuel 14, Romans 12, Jeremiah 51, Psalms 30
August 23: 1 Samuel 15, Romans 13, Jeremiah 52, Psalms 31

---
TUESDAY
There were present at that season some who told Him about the Galileans whose blood Pilate had mingled with their sacrifices. And Jesus answered and said to them, "Do you suppose that these Galileans were worse sinners than all other Galileans, because they suffered such things? I tell you, no; but unless you repent you will all likewise perish."
Luke 13:1-3
Well, we didn't get the answer we were seeking, but Jesus gives us the answer we need. He doesn't so much tell us what to think, but He tells us what not to think.
Jesus gives us the answer that will keep us in His will. He knows that it is natural—not spiritual—for people to want to reason or to place blame, if necessary. Somehow, the world makes sense when we can do this. We have this strange sense of power when we can think of reasons why things happen, whether they are valid or not. We feel more in control when we know.
We may feel more in control when we have reasons… but are we? Jesus says we are not. In fact, He says we are in more danger when we have reasons than when we have questions. He tells us that it is all right not to have answers, especially if the answers lead us to erroneous conclusions. Therefore, what do we say when everything in us demands the answer to the question, "why?"
The best answer is that God has not revealed the answer to us because He wants us to stay out of judgment.
---
WEDNESDAY
"I tell you, no; but unless you repent you will all likewise perish."
Luke 13:3
Jesus tells them that if they do not repent, they will likewise perish. Jesus explains that it is natural to think that people who meet a disastrous or unfortunate end have somehow been more wicked than those who escaped. There is a feeling or a thought in all of us that the persons may have or must have done something to deserve this.
Jesus says that—unless we repent of that line of thinking—we will perish just like them. How is this possible? Is this type of questioning of God so wrong? How are we to feel and respond when these things happen? How are we to know how to live our lives before God?
Certainly, God understands that we want to avoid these same things happening to us. What can we do to make certain these things not happen to us?
---
THURSDAY
"Or those eighteen on whom the tower in Siloam fell and killed them, do you think that they were worse sinners than all other men who dwelt in Jerusalem? I tell you, no; but unless you repent you will all likewise perish."
Luke 13:4-5
Jesus gives another example. They have asked Him about another unfortunate disaster in which people have been killed. He gives the same answer. These people were not any more wicked than you or me.
All have sinned and fall short of the glory of God, (Romans 3:23). However, if we continue to think along these lines, and contend that those persons must have done something more wicked than you or I to have deserved this, then we are guilty of judgment.
Judgment is reserved only for God. If we come to him in humility, then he can help us to walk free from danger. The issue is in being obedient to the Master's voice, not the degree of sinlessness we possess. All unrighteousness is sin. It is unrighteous to place a judgment upon people that God has not given.
How can we know the spiritual conditions of total strangers? How can we know that they are not serving God the best they know how? How many times have we stumbled in our walk with God, and yet we are still here. These things are mysteries. The secret things belong to the Lord.
---
FRIDAY
"Or those eighteen on whom the tower in Siloam fell and killed them, do you think that they were worse sinners than all other men who dwelt in Jerusalem? I tell you, no; but unless you repent you will all likewise perish."
Luke 13:4-5
The things that are revealed are for us and our children's children, (Deuteronomy 29:29). Jesus has shed light into the darkness of the human soul once again. He tells us that if we continue to think and believe this way, we will perish just like them.
Are these harsh and unloving words? Isn't it harsh and unloving to lack compassion for those who perished? Is it kind to make their loved ones feel that their grief is wasted? Does the bible not teach us to weep with those who weep and mourn with those who mourn? Does it not command us not to judge?
The answer is "yes." In this hour, we need to put away the prophetic "I told you so's" and the doom and gloom prophecies. Put away anything that hints at judgment. Lay no sin to the charge of these unfortunate people … God has not made us privy to such information.
Show mercy, you will obtain mercy. Pray for comfort for those who mourn. Stay out of judgment. These people were not exceedingly sinful. They wanted to live, just like you and I want to live. Their lives were taken by an evil enemy who seeks to destroy us all.
Ask God for the weapons to stop this evil enemy. Serve Him with your compassionate prayers.