A teaching by Rev. Barbara Williams, President of the Ministry of the Watchman International
Week of September 6-10, 2021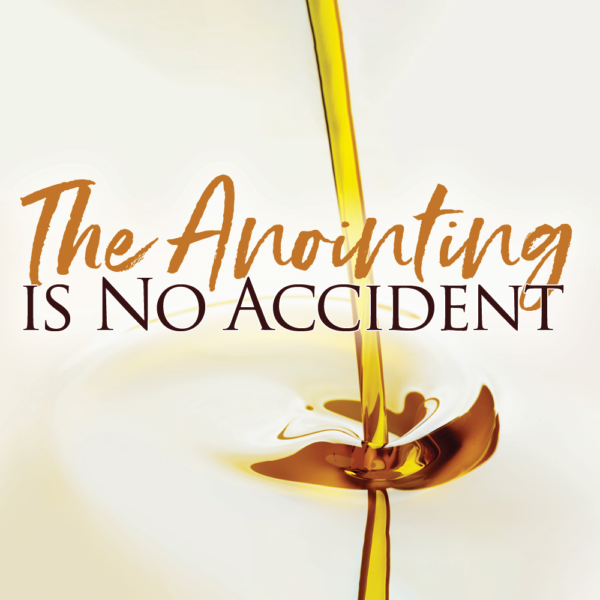 MONDAY
But you have an unction from the Holy One, and you know all things.
1 John 2:20
The inner unction, or anointing, teaches us. How did this teacher become a part of our lives? The teacher is The Holy Spirit. He came in by invitation, just as the Spirit of Christ comes into us. He lives in us and never leaves us. We are sealed by this teacher until the day of redemption of our mortal bodies. This inner unction is necessary to maintain the integrity of our born again spirits. This unction empowers us to live for God. He gives us access to the Godhead. We stay in touch with God through this inner unction. It is through this unction that we stay connected to God at all times. We are comforted by the witness of this anointing, which reminds us that He will never leave us or forsake us. This is no accident. This is Divine design.
---

If you are in need of healing, there is good news! Proverbs 4:20-22 SAYS:
My son, attend to my words; incline thine ear unto my sayings. Let them not depart from thine eyes; keep them in the midst of thine heart. For they are life unto those that find them, and health to all their flesh.
So there is life and health in God's word. Since God's word is medicine, we must take it like we would a prescription. I suggest three times a day, like you would your food. Remember, healing is the children's bread. Consider this your "dose" for today. Remember, read, and meditate three times a day the following:
Rx: Psalm 118:17 ~ I shall not die, but live, and declare the works of the Lord.
---
"Study to show thyself approved unto God, a workman that needeth not to be ashamed, rightly dividing the word of truth."
2 Timothy 2:15
If you've never studied the Bible from Genesis to Revelation, we invite you to join us as we read through the Bible in a year. Read and meditate on these chapters this week:
September 6: 1 Samuel 31, 1 Corinthians 11, Ezekiel 9, Psalms 48
September 7: 2 Samuel 1, 1 Corinthians 12, Ezekiel 10, Psalms 49
September 8: 2 Samuel 2, 1 Corinthians 13, Ezekiel 11, Psalms 50
September 9: 2 Samuel 3, 1 Corinthians 14, Ezekiel 12, Psalms 51
September 10: 2 Samuel 4-5, 1 Corinthians 15, Ezekiel 13, Psalms 52-54
September 11: 2 Samuel 6, 1 Corinthians 16, Ezekiel 14, Psalms 55
September 12: 2 Samuel 7, 2 Corinthians 1, Ezekiel 15, Psalms 56-57
---
TUESDAY
But the anointing which you have received from Him abides in you, and you do not need that anyone teach you; but as the same anointing teaches you concerning all things, and is true, and is not a lie, and just as it has taught you, you will abide in Him.
1 John 2:27
This unction causes us to abide in Him as He abides in us. The abiding confidence comes by no accident. God ordained that we should have a constant reminder of His love and care for us. When He lives in us, we are assured that we can do all things successfully through Him. When the teacher lives in us, we don't have to go very far for answers. The word is very near us…it is in our mouths and in our hearts. The unction that teaches also cares for us and gives us access to the knowledge that God possesses. It is God. God is this soothing balm that resides within that causes us to yield to the greater knowledge. He is there on purpose for a purpose.
---
WEDNESDAY
But you shall receive power when the Holy Spirit has come upon you; and you shall be witnesses to Me in Jerusalem, and in all Judea and Samaria, and to the end of the earth.
Acts 1:8
This unction empowers us to witness for God. The rushing mighty wind of God is an external unction. This is what we refer to sometimes as the baptism of the Holy Spirit and comes upon us for service. This is the servant unction, which is no accident. As you can see, it was told to the disciples by the Lord that the power would come. It was the Lord's plan to give the Holy Spirit to us. We are told to wait until the empowerment comes. Let those who are called to the ministry wait upon the anointing (Romans 12:7). It is true now. We can receive the empowerment with the evidence of speaking in tongues at any time, but the anointing lifts when we are out of the arena of service.
---
THURSDAY
And suddenly there came a sound from heaven, as of a rushing mighty wind, and it filled the whole house where they were sitting.
Acts 2:2
This wind of God was planned. The outer comes in a dramatic fashion to let the believer know that God is empowering him first as a sign. Then the unction comes as the spirit leads us into places of service. When we preach or share our testimony, we can sense the "rushing mighty wind" aspect of the unction as the Holy Spirit comes into the atmosphere to confirm our words with a sign. His Presence is a sign. He will show up in the midst of our witnessing to cheer us on, plus guide and direct the conversation. Because God has given me a healing ministry, the Spirit will always manifest in a tangible way when I pray for the sick, even in the supermarket. People will say, "I feel warm" or "the pain left the minute you touched me." Of course it is not just our touch, but it is the touch of the outer unction that does the healing.
---
FRIDAY
This is that which was spoken by the prophet Joel…
Acts 2:16
The inner and outer work together. This is no accident. This is that which was spoken of by Jesus when He said we will receive power after the Holy Spirit comes upon us. The inner teacher told Peter what to say about Him. When the people heard the 120 speak in their own language, they were confused and did not know why this was happening. They spoke by the power of the outer unction, but the inner must cooperate with the outer. The inner prompts us to speak what we hear Him say in our spirits. The inner gives instruction to us to cooperate with the outer, so that Peter was able to detect by the inner unction that the people did not understand the outer unction. The Holy Spirit explains Himself to us. This is no accident. Rest in the fact that God has planned all of this and you are part of this great plan.