A teaching by Rev. Barbara Williams, President of the Ministry of the Watchman International
Week of November 15-19, 2021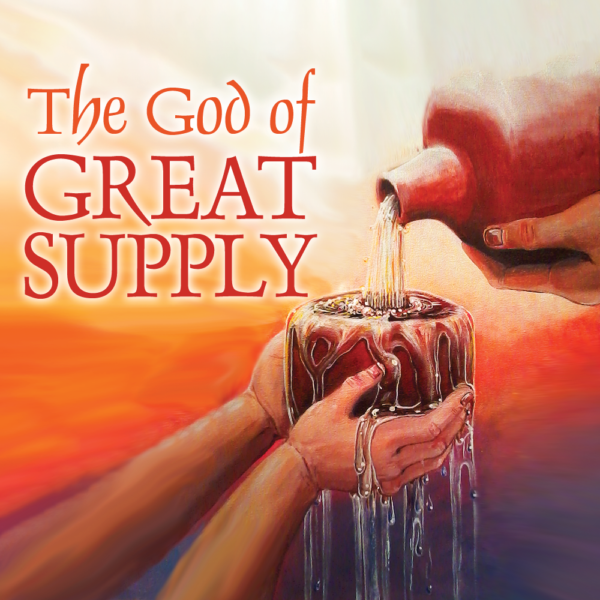 MONDAY
Now you Philippians know also that in the beginning of the gospel, when I departed from Macedonia, no church shared with me concerning giving and receiving but you only.
Philippians 4:15
The apostle is rehearsing in his mind some things that he remembers fondly. He was blessed in the past by these believers. This always brings a smile to my face. I remember so many persons who have been a great blessing to me, both as a minister and in the regular course of my life. They were, in fact the only church that gave to him at that time, and he was in need. People who do this always have a special place in our hearts. God causes these feelings of fond remembrance and gratitude to well up within us. When this happens, we can offer a prayer of a different quality up to God on behalf of these persons. The church at Philippi received this type of blessing. We need to be like those Christians. What were they like?
---

If you are in need of healing, there is good news! Proverbs 4:20-22 SAYS:
My son, attend to my words; incline thine ear unto my sayings. Let them not depart from thine eyes; keep them in the midst of thine heart. For they are life unto those that find them, and health to all their flesh.
So there is life and health in God's word. Since God's word is medicine, we must take it like we would a prescription. I suggest three times a day, like you would your food. Remember, healing is the children's bread. Consider this your "dose" for today. Remember, read, and meditate three times a day the following:
Rx: 1 John 3:8b ~ For this purpose the Son of God was manifested, that He might destroy the works of the devil.
---
"Study to show thyself approved unto God, a workman that needeth not to be ashamed, rightly dividing the word of truth."
2 Timothy 2:15
If you've never studied the Bible from Genesis to Revelation, we invite you to join us as we read through the Bible in a year. Read and meditate on these chapters this week:
November 15: 1 Chronicles 5-6, Hebrews 10, Amos 4, Psalms 148-150
November 16: 1 Chronicles 7-8, Hebrews 11, Amos 5, Luke 1:1-38
November 17: 1 Chronicles 9-10, Hebrews 12, Amos 6, Luke 1:39-80
November 18: 1 Chronicles 11-12, Hebrews 13, Amos 7, Luke 2
November 19: 1 Chronicles 13-14, James 1, Amos 8, Luke 3
November 20: 1 Chronicles 15, James 2, Amos 9, Luke 4
November 21: 1 Chronicles 16, James 3, Obidiah, Luke 5

---
TUESDAY
For even in Thessalonica you sent aid once and again for my necessities.
Philippians 4:16
They went out of their way to give to the apostle. They sent money to him at Thessolonica, which was across the sea a bit. They followed his ministry and believed in what he was doing for God. They went beyond what we normally would do for someone whose preaching we enjoy. Often we give a little when they bless us, or when we're feeling especially good, but these people were touched in such a way that they undertook the support of his ministry. They were beyond faithful…they were outstanding. They have a good report in the Bible.
---
WEDNESDAY
Not that I seek the gift, but I seek the fruit that abounds to your account.
Philippians 4:17
The apostle is clear that he is not begging for money for himself, but is letting them in on a little gospel secret. People who give, especially to ministers who carry a specific work load for God, are entitled to a particular blessing. How wonderful it is to be carried in the bosom of an anointed man or woman of God who can speak to God on your behalf, especially when they consider your care for them to be outstanding. So the apostle lets them know that he wants them to build up their heavenly treasury. In other words, this offering will be especially for the giver.
---
THURSDAY
Indeed I have all and abound. I am full, having received from Epaphroditus the things sent from you, a sweet-smelling aroma, an acceptable sacrifice, well pleasing to God.
Philippians 4:18
The apostle lets them know that he is currently in good shape personally. He has received some things that were sent to him from them already. He is honest in saying that he will not use the money for himself, but he sees an opportunity for them to be blessed by God for giving to him, and he wants to make sure they don't miss this opportunity.
You know, this can sound phony and manipulative if God's not in it. But the apostle boldly proclaims the following: "But my God shall supply all your need according to his riches in glory by Christ Jesus (Philippians 4:19)."
---
FRIDAY
And my God shall supply all your need according to His riches in glory by Christ Jesus.
Philippians 4:19
This is quite a mouthful. Everything you need will come from God's storehouse. You will be totally unaffected by any of the earth's supply or lack. How wonderful to have this type of relationship with a man or woman of God who ministers to you regularly, and you undertake their support in an outstanding way. Not only are all your needs met, but also if God doesn't have it He will make it for you. Instead of depending upon your paycheck, your supply comes through many windows. Instead of limited resources, you have a bountiful supply. No fears here. We have a glorious supply of all things we need, because of relationship with God's servants.
How is your relationship with those over you in the Lord? It's worth praying about. Ask God for this type of relationship with one of His servants. You will both be better for it.