A teaching by Rev. Barbara Williams, President of the Ministry of the Watchman International
Week of November 29-December 3, 2021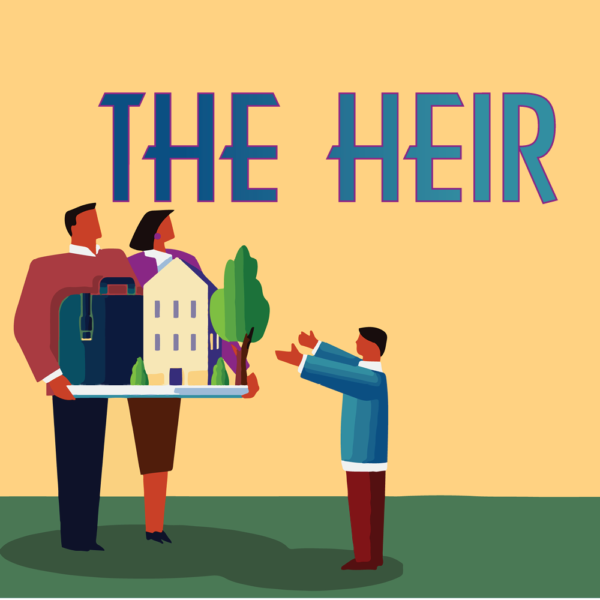 MONDAY
Hear another parable: There was a certain landowner who planted a vineyard and set a hedge around it, dug a winepress in it and built a tower. And he leased it to vinedressers and went into a far country.
Matthew 21:33
Jesus relates a parable. Those standing nearby are Pharisees. Because a parable requires interpretation, those with the Spirit of God can receive the revelation of God. The Pharisees are not of this kind, so they must wait for Jesus to tell them the meaning. This is one way to discern an heir from one who is not. The heir already has the earnest deposit of the Spirit. Those who are not heirs are hirelings, going about their religious routine with very little results. If you are born again, you are an heir of God, and need only to obey the Father and the inheritance is yours. Sounds simple, doesn't it? Let's see what happens to the heir in our parable.
---

If you are in need of healing, there is good news! Proverbs 4:20-22 SAYS:
My son, attend to my words; incline thine ear unto my sayings. Let them not depart from thine eyes; keep them in the midst of thine heart. For they are life unto those that find them, and health to all their flesh.
So there is life and health in God's word. Since God's word is medicine, we must take it like we would a prescription. I suggest three times a day, like you would your food. Remember, healing is the children's bread. Consider this your "dose" for today. Remember, read, and meditate three times a day the following:
Rx: Exodus 15:26 ~ If you diligently heed the voice of the Lord your God and do what is right in His sight, give ear to His commandments and keep all His statutes, I will put none of the diseases on you which I have brought on the Egyptians. For I am the Lord who heals you.
---
"Study to show thyself approved unto God, a workman that needeth not to be ashamed, rightly dividing the word of truth."
2 Timothy 2:15
If you've never studied the Bible from Genesis to Revelation, we invite you to join us as we read through the Bible in a year. Read and meditate on these chapters this week:
November 29: 1 Chronicles 26-27, 2 Peter 1, Micah 4, Luke 13
November 30: 1 Chronicles 28, 2 Peter 2, Micah 5, Luke 14
December 1: 1 Chronicles 29, 2 Peter 3, Micah 6, Luke 15
December 2: 2 Chronicles 1, 1 John 1, Micah 7, Luke 16
December 3: 2 Chronicles 1, 1 John 1, Nahum 1, Luke 17
December 4: 2 Chronicles 2, 1 John 2, Nahum 2, Luke 18
December 5: 2 Chronicles 3-4, 1 John 3, Nahum 3, Luke 19

---
TUESDAY
Hear another parable: There was a certain landowner who planted a vineyard and set a hedge around it, dug a winepress in it and built a tower. And he leased it to vinedressers and went into a far country. Now when vintage-time drew near, he sent his servants to the vinedressers, that they might receive its fruit.
Matthew 21:33-34
The Owner of the land has leased it out to workers. He is entitled to the fruit of the land. God owns everything and He has merely given man lordship over it. We have the legal right to do with this earth only what God has said. When we find that our lives are not as enjoyable or productive as we would like, then we need only consult the Lord about these things. However, sometimes we treat life and this world as if we only have to answer to ourselves. We are all guilty of this type of behavior. It is when we run into problems that we usually consult the Lord. But the Lord is sovereign, and He comes to us at different times in our lives to see what we are doing with the talents and resources He has so graciously given to us.
---
WEDNESDAY
Now when vintage-time drew near, he sent his servants to the vinedressers, that they might receive its fruit. And the vinedressers took his servants, beat one, killed one, and stoned another.
Matthew 21:34-35
When God comes to us we sometimes don't recognize that He is coming for our good. We see His presence as an intrusion…an invasion of our privacy. Many in this country see God's presence as a violation of their constitutional rights. Here we see the classic response to the authority of the Lord of the land. The leaseholders resent the input of the Lord. Should we be surprised when we are treated poorly because we represent God? The prophets of old were stoned because of the message they carried. They told the people that there was a God in heaven, who owns everything, and is not pleased with the condition of this earth because they had little good fruit to show for their time here. As heirs with Christ we share the burden of ownership. Our very presence in a situation can cause conviction to come upon the hearts of those who walk in disobedience.
---
THURSDAY
Again he sent other servants, more than the first, and they did likewise to them. Then last of all he sent his son to them, saying, 'They will respect my son.' But when the vinedressers saw the son, they said among themselves, 'This is the heir. Come, let us kill him and seize his inheritance.'
Matthew 21:36-38
What we as heirs have in God is precious. Never feel inferior as a Christian. Others watch with envy. They tell you that you think you are better than they…you feel your way is the only way… this is what was said about THE HEIR, Jesus. Over and over again Jesus was confronted with the hatred of the Prince of this World. He moved through the Pharisees, Scribes, and Sadducees in the church and the "Ceasars" of the world. We as joint heirs will have to endure the same persecution as the Lord Jesus did. The bible tells us to rejoice when we encounter these things.
---
FRIDAY
So they took him and cast him out of the vineyard and killed him. Therefore, when the owner of the vineyard comes, what will he do to those vinedressers?
Matthew 21:39-40
When the heir is rejected, the Lord of the harvest steps in and judges the unfaithful tenants. They are evicted from their position because of their disrespect of the heir. They have been disobedient, but God in His mercy sent them messengers to warn them to repent and do good. When the messengers were treated badly and killed, God continued to send help and warning to them. Finally, God sent His Son, the Heir, as man's last hope for salvation. The world killed Him, but God raised Him from the dead to show that His son is the true Heir of all things. We are joint heirs with Him. As we endure persecution, let us rejoice, knowing that as heirs, we are being raised up into greater glory.