A teaching by Rev. Barbara Williams, President of the Ministry of the Watchman International
Week of December 20-26, 2021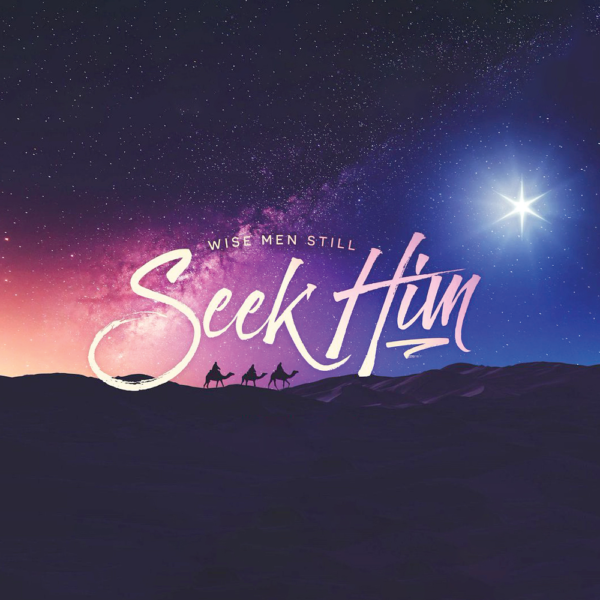 MONDAY
Now after Jesus was born in Bethlehem of Judea in the days of Herod the king, behold, wise men from the East came to Jerusalem, saying, "Where is He who has been born King of the Jews? For we have seen His star in the East and have come to worship Him."
Matthew 2:1-6
What does it mean to be wise? Wisdom is one of the Spirits of God… one that reflects the mind of God. Wisdom can make sound judgments based upon experience and unforeseen events, as well. Wisdom will keep a person in the right path. Wisdom is right thinking that overrides foolishness and impulsiveness. The wise man seeks the Lord, because wisdom comes from God. The fool says in his heart there is no God. Wisdom is to be sought after more than precious gold (Proverbs 8:10).
So how does wisdom play into the coming of the Lord? Look at the circumstances surrounding His miraculous birth. Jesus came to fulfill Bible prophecy. His purpose in coming to the earth was to save mankind for all eternity. Eternal things require a great deal of wisdom. Think of it, making plans that far in advance takes someone who really knows what He is doing. So God plans and executes His plan in wisdom. He gives His wisdom to those who carry out His plan. Wisdom surrounds the activities of God…foolishness, folly and misfortune are never a part of God's plan.
Wise men from the east? Not the Jewish High priest? How could those outside the covenant of God be wise enough to seek for the Messiah? Because God's wisdom is given to those who seek Him. These men who used the dark arts to obtain wisdom somehow qualified to receive wisdom from God. They were following a natural sign, an unusual star, to point them to a supernatural event. God speaks to us through signs, sometimes. But signs to the heathen? This is the amazing thing about God. He answers every heart that seeks Him.
---

If you are in need of healing, there is good news! Proverbs 4:20-22 SAYS:
My son, attend to my words; incline thine ear unto my sayings. Let them not depart from thine eyes; keep them in the midst of thine heart. For they are life unto those that find them, and health to all their flesh.
So there is life and health in God's word. Since God's word is medicine, we must take it like we would a prescription. I suggest three times a day, like you would your food. Remember, healing is the children's bread. Consider this your "dose" for today. Remember, read, and meditate three times a day the following:
Rx: Nehemiah 8:10 ~ The joy of the Lord is your strength.
---
"Study to show thyself approved unto God, a workman that needeth not to be ashamed, rightly dividing the word of truth."
2 Timothy 2:15
If you've never studied the Bible from Genesis to Revelation, we invite you to join us as we read through the Bible in a year. Read and meditate on these chapters this week:
December 20: 2 Chronicles 24, Revelation 11, Zechariah 7, John 10
December 21: 2 Chronicles 25, Revelation 12, Zechariah 8, John 11
December 22: 2 Chronicles 26, Revelation 13, Zechariah 9, John 12
December 23: 2 Chronicles 27-28, Revelation 14, Zechariah 10, John 13
December 24: 2 Chronicles 29, Revelation 15, Zechariah 11, John 14
December 25: 2 Chronicles 30, Revelation 16, Zechariah 12-13:1, John 15
December 26: 2 Chronicles 31, Revelation 17, Zechariah 13:2-9, John 16
---
TUESDAY
Then Herod, when he had secretly called the wise men, determined from them what time the star appeared. And he sent them to Bethlehem and said, "Go and search carefully for the young Child, and when you have found Him, bring back word to me, that I may come and worship Him also."
When they heard the king, they departed; and behold, the star which they had seen in the East went before them, till it came and stood over where the young Child was. When they saw the star, they rejoiced with exceedingly great joy.
Matthew 2:7-10
A sitting King is very interested in the birth of a future King, especially when the future King is not his son. Herod calls together all the wisdom at His disposal to find out where this King shall be born. He asks the religious leaders. They know from the scriptures that the King should be born in Bethlehem. They give the requested information to King Herod. Herod secretly calls the wise men to him, and lets them know that he wants to worship the King, also. He is using human wisdom. God's Wisdom tells the wise men to be cautious. They continue on in their journey. Herod thinks he has convinced the wise men to return with the news of the birth of the child. But they are not called wise men for nothing.
Interested, these men proceed on to follow the star, and are the first recorded worshippers of Jesus Christ. The gentile is now in covenant with God. Could it be that their worship of Jesus opened up the gospel to be preached to all the world? Wisdom will make provision for you children and children's children. The fruit of wisdom is great joy, as they go rejoicing as they worship the King Eternal.
---
WEDNESDAY
And when they had come into the house, they saw the young Child with Mary His mother, and fell down and worshiped Him. And when they had opened their treasures, they presented gifts to Him: gold, frankincense, and myrrh.
Then, being divinely warned in a dream that they should not return to Herod, they departed for their own country another way.
Matthew 2:11-12
Moving in wisdom tends to put one on a path of wisdom. The wisdom of God cannot be confounded. It is wise to offer gifts to God. It is wise to obey God's warnings. Wisdom begets wisdom. These men appear to get wiser the more they interact with God. They obviously are seeking God at every turn, or God has honored their decision to make Jesus their Messiah. The path to wisdom always includes worshipping God.
---
THURSDAY
Now when they had departed, behold, an angel of the Lord appeared to Joseph in a dream, saying, "Arise, take the young Child and His mother, flee to Egypt, and stay there until I bring you word; for Herod will seek the young Child to destroy Him."
When he arose, he took the young Child and His mother by night and departed for Egypt, and was there until the death of Herod, that it might be fulfilled which was spoken by the Lord through the prophet, saying, "Out of Egypt I called My Son."
Matthew 2:13-15
Bethlehem was a dangerous place now that the news of the Messiah's birth would soon be made public. Here the wisdom of God sustains the life of the Holy Family. Joseph has been obedient to God. He was afraid to marry Mary, and is now fulfilling his earthly obligation to be taxed. Wisdom commands that we obey earthly rulers, too.
Now Joseph is being warned by God in a dream to flee Bethlehem. Will he obey, or will he use his own wisdom? So often God prompts us to do something and we reason it away. How often has wisdom been offered to us, and we reject it because it doesn't seem right? We should be as wise as the wise men.
Imagine walking behind a star that moves across the sky until we stand before a baby. This is the wisdom of God. It confounds the wisdom of the worldly wise.
---
FRIDAY
When he arose, he took the young Child and His mother by night and departed for Egypt, and was there until the death of Herod, that it might be fulfilled which was spoken by the Lord through the prophet, saying, "Out of Egypt I called My Son."
Matthew 2:14-15
Egypt instead of Nazareth? "But I wanna go home, God. I would feel much safer in my own home town, with familiar surroundings, friends. I didn't get to have a baby shower yet. I think my parents would like to see their grandson. Well, I guess the circumstances of his birth have taken care of most of the social fun, but I STILL MISS MY HOME."
Ever feel that you can't obey the voice of wisdom? I'm sure Mary and Joseph were troubled with this type of thinking, but they obeyed God anyway. There's something about moving in the path of wisdom and obeying wisdom's voice that brings a confidence and reassurance that you have to experience to believe. The spirit of wisdom carries with it the greatest degree of confidence and boldness of the spirits of God. Wisdom is reassurance that God is with you and favor abounds. The wisdom of God takes you beyond human endeavor and into the realm of eternal goodness and comprehension of mysteries. Wise men still seek Him. Wiser yet are those who obey His wisdom. They will stand throughout eternity.