A teaching by Rev. Barbara Williams, President of the Ministry of the Watchman International
Week of May 2-6, 2022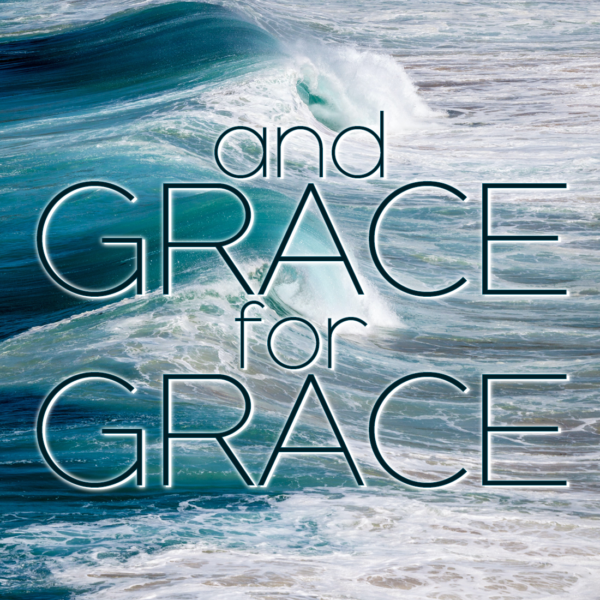 MONDAY
But Noah found grace in the eyes of the Lord.
Genesis 6:8
Noah found grace in the eyes of the Lord, and he and his family were spared.
What is grace? What is this commodity that causes us to be spared when the rest of the world is condemned?
Grace is defined as "unmerited favor." This means that the person giving the favor is moved somehow to do it. The unmerited aspect means that this is a commodity that cannot be earned by any specific behaviors, duties or activities, nor is it a right. God's grace is means that we have been favored, liked, blessed, and accepted by God.
In this and many Old Testament references to the Word "grace," the contexts involve instances in which one person gives the grace and the other receives the grace. There is some type of relationship being developed around the concept of grace.  Grace is a blessing bestowed upon us that allows us to obtain pardon, forgiveness, safety or salvation from one who is empowered to give it. We receive grace in the eyes of others, which means that the person giving the grace must look at us with kindness and bestow the pardon or favor upon us.
We find grace in the eyes of another; so if grace is something that is found by the recipient, then it is safe to assume that the person who receives grace must first seek it. This is somewhat difficult to do, since grace is unmerited and unearned. There must be another definition or aspect of grace that is not quite explained in this scripture.
---

If you are in need of healing, there is good news! Proverbs 4:20-22 SAYS:
My son, attend to my words; incline thine ear unto my sayings. Let them not depart from thine eyes; keep them in the midst of thine heart. For they are life unto those that find them, and health to all their flesh.
So there is life and health in God's word. Since God's word is medicine, we must take it like we would a prescription. I suggest three times a day, like you would your food. Remember, healing is the children's bread. Consider this your "dose" for today. Remember, read, and meditate three times a day the following:
Rx: 1 John 3:8b ~ For this purpose the Son of God was manifested, that he might destroy the works of the devil.
---
"Study to show thyself approved unto God, a workman that needeth not to be ashamed, rightly dividing the word of truth."
2 Timothy 2:15
If you've never studied the Bible from Genesis to Revelation, we invite you to join us as we read through the Bible in a year. Read and meditate on these chapters this week:
May 2: Numbers 9, Psalms 45, Song of Solomon 7, Hebrews 7
May 3: Numbers 10, Psalms 46-47, Song of Solomon 8, Hebrews 8
May 4: Numbers 11, Psalms 48, Isaiah 1, Hebrews 9
May 5: Numbers 12-13, Psalms 49, Isaiah 2, Hebrews 10
May 6: Numbers 14, Psalms 50, Isaiah 3-4, Hebrews 11
May 7: Numbers 15, Psalms 51, Isaiah 5, Hebrews 12
May 8: Numbers 16, Psalms 52-54, Isaiah 6, Hebrews 13

---
TUESDAY
And the Word became flesh and dwelt among us, and we beheld His glory, the glory as of the only begotten of the Father, full of grace and truth…
And of His fullness we have all received, and grace for grace.
John 1:14,16
Jesus was the Word of God embodied in human flesh. He was full of grace and truth.
Herein lies a great secret regarding the grace of God. There must be a relationship between the degree of the Word of God that we have grafted in us, and the amount of grace that we receive from God. Still, grace cannot be earned.
Grace is often defined also as, "the Divine influence upon the heart," God's grace extended toward us to grant us favor, pardon, and blessings, also transforms us from the inside. God's influence on our hearts empowers us to overcome obstacles and also extend grace and blessings to others. As God's grace changes us, we begin to produce fruit of His spirit, and receive from the gifts of the Spirit, as well as receive the grace to minister from these to bless others.
Grace appears, then, to be a gift that can be given to others once a person has received it. As a gift of God, it is available to all of us without partiality.
We have all received of the fullness of Jesus… and grace for grace (or grace upon grace). This indicates that there is a continual flow of grace from Jesus' fullness, like waves on a seashore. When we receive God's grace, this grace empowers us to step into His Divine power in any area necessary, and as we do, we extend His grace to others. They receive of His grace through us, and we increase in His grace as a result of our giving it out. Whatever we give, we receive. In the same measure that we give, it's given back to us in abundance.
This is how we receive grace for grace. For the grace that we give, we receive more. If we refuse either to be gracious to others, or to move in the power of God, we lessen whatever grace we have received. Still, you cannot earn it, but you will not receive the benefit of it because of poor stewardship.
The Bible tells us that it is our responsibility to help if we see a brother or sister in the Lord in need. If we refuse to help, we shut up the mercy of God toward them, God is not pleased with us (James 2:14-17, 1 John 3:17-18). We must value what God values and be faithful with the grace that we have received from Him. God expects us to be gracious to husbands, wives, children, as well as other believers unrelated to us. The early church lived on the grace of God, and prayed for grace and peace to abound toward one another.
---
WEDNESDAY
What then shall we say that Abraham our father has found according to the flesh? For if Abraham was justified by works, he has something to boast about, but not before God. For what does the Scripture say? "Abraham believed God, and it was accounted to him for righteousness." Now to him who works, the wages are not counted as grace but as debt.
Romans 4:1-4
Grace vs. debt. Abraham believed God, and it was counted toward him as righteousness. Faith brings righteousness. Grace and righteousness are interlocked because they are both received as gifts from God (Romans 5:17).  
Righteousness really is the absence of debt, sin, or any obstacle between us and God. When we believe God, it is counted as righteousness toward our account. We have an account with God; and we are either indebted, or we are graciously excused from the debt. The grace of God is the result of our canceled debts.
This was explained by Jesus in a parable He told to Simon the Pharisee. 
"There was a certain creditor who had two debtors. One owed five hundred denarii, and the other fifty. And when they had nothing with which to repay, he freely forgave them both. Tell Me, therefore, which of them will love him more?" Simon answered and said, "I suppose the one whom he forgave more." And He said to him, "You have rightly judged." (Luke 7:41-43)
The person who is forgiven a greater debt loves more than the person who is forgiven less. If we are honest, we recognize the greatness debt we have been forgiven. Humility and dependence upon God appears to have some influence upon receiving His grace. God gives grace to the humble (1 Peter 5:5-6, James 4:6-7).
Righteousness comes through faith in God's forgiveness toward us, and allows us to come boldly to His throne of grace and find mercy and grace to help us in time of need (Hebrews 4:16). This righteousness gives us the courage and confidence to move toward God.
Many confuse grace with the anointing. Grace will empower us to do many things unhindered by the flesh, our fears, and will to success in any area of life. The anointing come specifically for service, and pertains to the work of the ministry. The anointing will follow the grace of God when the Spirit deems it necessary
Grace allows us to ride out difficulties with joy. It causes us to have the peace of God when circumstances appear to say we should be upset. Grace and favor will even cause us to get discounts for no reasons when we go to the store, or allow us to find that earring that we lost three months ago.
Grace allows us to accomplish as Jesus would in that situation. 
---
THURSDAY
Therefore it is of faith that it might be according to grace, so that the promise might be sure to all the seed, not only to those who are of the law, but also to those who are of the faith of Abraham, who is the father of us all…
Romans 4:16
But God, who is rich in mercy, because of His great love with which He loved us, even when we were dead in trespasses, made us alive together with Christ (by grace you have been saved), and raised us up together, and made us sit together in the heavenly places in Christ Jesus, that in the ages to come He might show the exceeding riches of His grace in His kindness toward us in Christ Jesus. For by grace you have been saved through faith, and that not of yourselves; it is the gift of God, not of works, lest anyone should boast.
Ephesians 2:4-9
By grace, through faith… Faith opens the door to more grace. We are saved by grace when we believe God in our situation. This is not only for the moment we are born again; this is every time we are released from a snare.
For example, the couple who has been told by all doctors that they could not have children find in God's Word, "You shall be blessed above all peoples; there shall not be a male or female barren among you or among your livestock," and "Blessed shall be the fruit of your body," (Deuteronomy 7:14, 28:4). If they believe God's Word, and have faith in God's ability to perform His word, then they receive the grace to conceive their children.
Grace is unmerited favor, since faith is the gift of God, grace is the pardon and release from the evil report they heard from the doctors, and grace empowers them by faith to conceive, since they were unable to achieve this blessing on their own strength. When they have the opportunity to share the testimony of their deliverance from barrenness with others, then God's grace that He places on their words, is multiplied to those who hear will believe and receive the grace of God for their own miracles.
You get the picture; we receive grace for grace. So grace follows faith. Faith comes as a gift of God as we hear the Word of God.
I pray His grace upon you as you read this teaching.
---
FRIDAY
And God is able to make all grace abound toward you, that you, always having all sufficiency in all things, may have an abundance for every good work.
2 Corinthians 9:8
God's grace abounds toward us through our giving. His grace through faith allows us to give and to believe that as we give it will be given to us, good measure, pressed down, shaken together and running over (Luke 6:38). That is a picture of abounding grace.
The grace of God comes toward us as we are immersed in His Spirit, and it allows us to graciously receive everything that He has for us. Many times we are offered things that we don't desire for ourselves. Sometimes people will say, "the Lord told me to give this to you." You may look at it and think, "it's not my size, not my color, and it's not even a popular designer," but God is telling you to humble yourself and graciously receive it. A few days later, you see someone who is wearing something similar to the item you just received. You want to bless that person, but have had difficulty thinking of what you could do for them. The Holy Spirit reminds you that you have just received something that that person might desire.
Grace allows us to receive even what we don't desire and to bless someone with it.
This is also true of every trial that we face. We must have the grace to endure for a season, and allow God to prove us and develop our faith. We must receive the grace to go through the trial, and emerge victorious, giving God the glory for sustaining us and bringing us through.
As we go through the trial, we learn things about God. We receive more faith and more grace. We learn how to fight the good fight of faith and stand on the necks of our enemies. It doesn't matter the enemy: whether poverty, sickness, fear or any other predator, the purpose of the trial is that we overcome and possess what God has for us.
As we receive grace to endure without losing our minds or giving up, that victory enables us to help others who face the same trial. True grace desires to be shed out upon others. We don't desire the trial; but we receive it, go through it, gain our victory and graciously help others with what we have learned. That is the Kingdom Way.
Therefore, having been justified by faith, we have peace with God through our Lord Jesus Christ, through whom also we have access by faith into this grace in which we stand, and rejoice in hope of the glory of God. And not only that, but we also glory in tribulations, knowing that tribulation produces perseverance; and perseverance, character; and character, hope. Now hope does not disappoint, because the love of God has been poured out in our hearts by the Holy Spirit who was given to us.
Romans 5:1-5