A teaching by Rev. Barbara Williams, President of the Ministry of the Watchman International
Week of November 7-11, 2022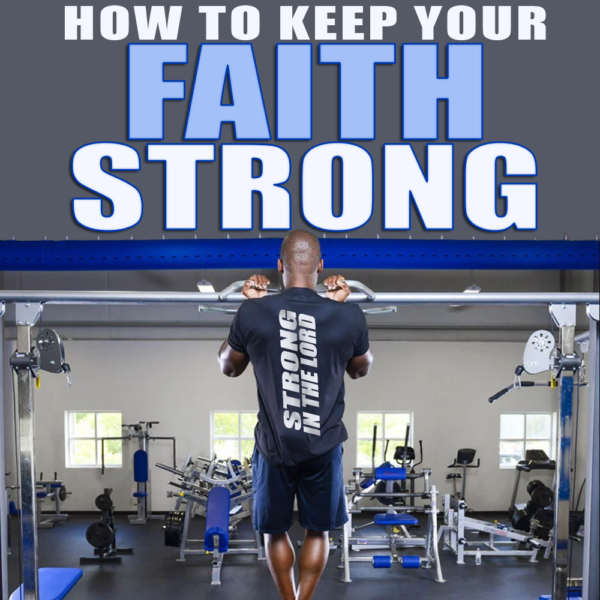 MONDAY
Abraham, against all hope, believed in hope, that he might become the father of many nations, according to that which had been spoken, "So shall thy seed be." And being not weak in faith, he considered not his own body now dead, when he was about a hundred years old, nor yet the deadness of Sarah's womb. He staggered not at the promise of God through unbelief, but was strong in faith, giving glory to God, and being fully persuaded that what He had promised, He was able also to perform.
Romans 4:18-21
Abraham had strong faith. Others mentioned in the Bible had great faith. What makes their faith noteworthy? How does one demonstrate extraordinary faith? The answer must lie in the activities in which one engages, for the bible says that faith without works is dead, being alone (James 2:17).
People with strong faith, therefore must be people of action. What actions demonstrate strong faith? This passage of scripture says that Abraham hoped against hope. This was an internal operation, but with some external behaviors.
Perhaps he legally changed his name from Abram to Abraham, denoting that he was the father of many nations. Perhaps he and Sarah talked about and made plans for the new baby. Perhaps he told his friends about God's promise.
Whatever actions accompany strong faith, Abraham demonstrated them, because he received the promise of God.
---

If you are in need of healing, there is good news! Proverbs 4:20-22 SAYS:
My son, attend to my words; incline thine ear unto my sayings. Let them not depart from thine eyes; keep them in the midst of thine heart. For they are life unto those that find them, and health to all their flesh.
So there is life and health in God's word. Since God's word is medicine, we must take it like we would a prescription. I suggest three times a day, like you would your food. Remember, healing is the children's bread. Consider this your "dose" for today. Remember, read, and meditate three times a day the following:
Rx: Psalm 118:17 ~ I shall not die, but live, and declare the works of the Lord.
---
"Study to show thyself approved unto God, a workman that needeth not to be ashamed, rightly dividing the word of truth."
2 Timothy 2:15
If you've never studied the Bible from Genesis to Revelation, we invite you to join us as we read through the Bible in a year. Read and meditate on these chapters this week:
November 7: 2 Kings 20, Hebrews 2, Hosea 13, Psalms 137-138
November 8: 2 Kings 21, Hebrews 3, Hosea 14, Psalms 139
November 9: 2 Kings 22, Hebrews 4, Joel 1, Psalms 140-141
November 10: 2 Kings 23, Hebrews 5, Joel 2, Psalms 142
November 11: 2 Kings 24, Hebrews 6, Joel 3, Psalms 143
November 12: 2 Kings 25, Hebrews 7, Amos 1, Psalms 144
November 13: 1 Chronicles 1-2, Hebrews 8, Amos 2, Psalms 145

---
TUESDAY
He [Abraham] staggered not at the promise of God through unbelief, but was strong in faith, giving glory to God.
Romans 4:20
Faith is an action. The woman with the issue of blood approached Jesus and touched Him. She did not wait for Him to come to her.
Many people in the bible followed the Master in order to be healed. Approaching God for your needs is a faith action. "He who comes to God must believe that He is and that He is a rewarder of them who diligently seek Him." (Hebrews 11:6).
The reward is the thing that we seek. Faith believes that we will have what we say. Faith believes that God is good and that His word is true. Faith pursues God. Faith is a part of God's Spirit. Faith is drawn to its author. When you believe God, you will be drawn into closer relationship with Him.
---
WEDNESDAY
He [Abraham] staggered not at the promise of God through unbelief, but was strong in faith, giving glory to God.
Romans 4:20
Faith looks forward, not backward.
Doubt is forever searching the past. Doubt tries to set the course of the future by fearfully attempting to keep from repeating the negative experiences of the past. Doubt keeps one timid instead of bold. Doubt causes us to take on worries instead of casting all of our care upon Him.
Faith in God implies total obedience to God in every aspect of life. Our faith then becomes invested in the character and personhood of God, not just the concept of a higher power.
We become more personally acquainted with God through faith. We begin to know Him more intimately and seek to experience Him as our Father.
---
THURSDAY
He [Abraham] staggered not at the promise of God through unbelief, but was strong in faith, giving glory to God.
Romans 4:20
Faith feeds on God's word. In order to keep our faith strong we must keep our ears attuned to the word of God. This may be more of a challenge than we can imagine.
For many years, I listened only to certain types of teaching because I felt I could only trust certain people from certain "camps" of faith. I thank God that the day came when God enlightened me on the advantages to keeping my ears attuned to His word, no matter who preaches it. What a blessing.
I am now able to receive much more of the word, because I am tuned into God, not people. My faith is stronger because I am feeding on God, not man.
I have found that God wants to speak to us at all times. He wants us to keep our faith strong. He helps us with this by sending His word to us.
---
FRIDAY
He [Abraham] staggered not at the promise of God through unbelief, but was strong in faith, giving glory to God.
Romans 4:20
Faith takes strong, bold steps. When we take these bold steps, we are able to show God our faith and please Him. How important it is to please God. We can never think of pleasing God without demonstrating our faith in Him. For years I thought pleasing God consisted of a list of "I don't do's."
Like many people, I tried depriving myself of certain pleasures, hoping God was pleased with that. I never had an assurance that He was pleased with me.
Only through the exercise of faith toward Him have I been able to gain assurance of His approval of my actions.
God delights in seeing His children live in obedience to Him by faith. Strong faith is exercised by us daily in hoping against hope that our families will be saved, our needs will be met, and that we will stay faithful to God while living in the midst of temptation. Without this pleasing God is impossible.