A teaching by Rev. Barbara Williams, President of the Ministry of the Watchman International
Week of February 6-10, 2023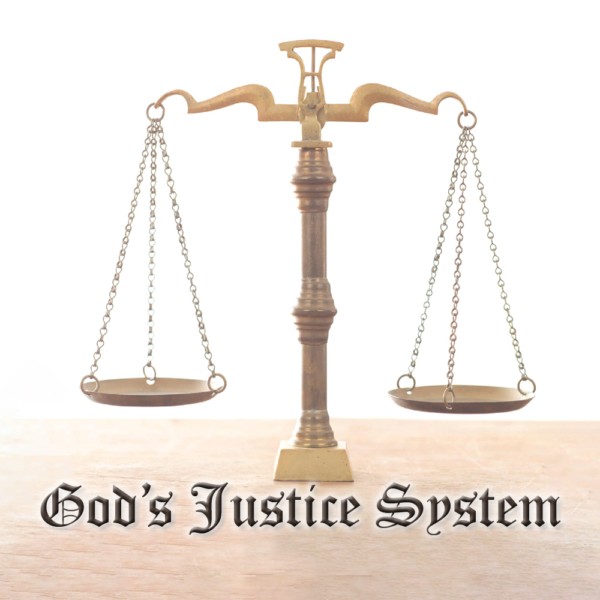 MONDAY
Fret not yourself because of evildoers; be not envious of wrongdoers!
For they will soon fade like the grass and wither like the green herb.
Psalm 37:1-2
How easy it is to look at people who don't serve God and appear to get away with murder. They steal, lie, break up families and marriages, and somehow never seem to get caught! They go from one sin to another to another. And there you are struggling to keep your sanity and saintliness.
You pray, read your Bible, watch your mouth, go the extra mile, and it seems they even get the upper hand on you from time to time. They plot against you and try to make your life miserable. Sometimes it seems that it will never end.
But it will.
---

If you are in need of healing, there is good news! Proverbs 4:20-22 SAYS:
My son, attend to my words; incline thine ear unto my sayings. Let them not depart from thine eyes; keep them in the midst of thine heart. For they are life unto those that find them, and health to all their flesh.
So there is life and health in God's word. Since God's word is medicine, we must take it like we would a prescription. I suggest three times a day, like you would your food. Remember, healing is the children's bread. Consider this your "dose" for today. Remember, read, and meditate three times a day the following:
Rx: Luke 6:19 ~ The whole crowd were trying to touch Jesus with their hands, for power was going out from Him and He was healing them all.
---
"Study to show thyself approved unto God, a workman that needeth not to be ashamed, rightly dividing the word of truth."
2 Timothy 2:15
If you've never studied the Bible from Genesis to Revelation, we invite you to join us as we read through the Bible in a year. Read and meditate on these chapters this week:
February 6: Genesis 39, Mark 9, Job 5, Romans 9
February 7: Genesis 40, Mark 10, Job 6, Romans 10
February 8: Genesis 41, Mark 11, Job 7, Romans 11
February 9: Genesis 42, Mark 12, Job 8, Romans 12
February 10: Genesis 43, Mark 13, Job 9, Romans 13
February 11: Genesis 44, Mark 14, Job 10, Romans 14
February 12: Genesis 45, Mark 15, Job 11, Romans 15

---
TUESDAY
Fret not yourself because of evildoers; be not envious of wrongdoers!
For they will soon fade like the grass and wither like the green herb.
Psalm 37:1-2
Ever think back about all the really wicked people you have known? Where are they now?
Al Capone – gone
Charlie Manson – extinct
John Dillinger- no longer with us
Jack Kevorkian – ditto
---
WEDNESDAY
Trust in the Lord, and do good; dwell in the land, and feed on His faithfulness.
Psalm 37:3
Part of not being jealous of the wicked is your decision to trust in the Lord and His system of Justice. God sees everything we do and is omnipresent everywhere. He is adding up accounts and weighing us in the balances. The day of reckoning comes to all. If you serve Him, you will dwell in pleasant surroundings and be satisfied in every area of your life.
---
THURSDAY
Delight yourself also in the Lord, and He shall give you the desires of your heart.
Psalm 37:4
Also, if you allow God to work on your heart, your desires will be right desires and He will begin to bring to you the things you desire! BINGO!! You have passed His Love test. Because you didn't go the way of the wicked, He will bless you in many ways.
---
FRIDAY
Commit your way to the Lord; trust also in Him, and He shall bring it to pass. He shall bring forth your righteousness as the light, and your justice as the noonday.
Psalm 37:5-6
Let God lead you. Commit your direction to His care, trust Him to do what He promises and He will cause to happen everything that He promised. Remember His faithfulness to all generations.