A teaching by Rev. Barbara Williams, President of the Ministry of the Watchman International
Week of February 20-24, 2023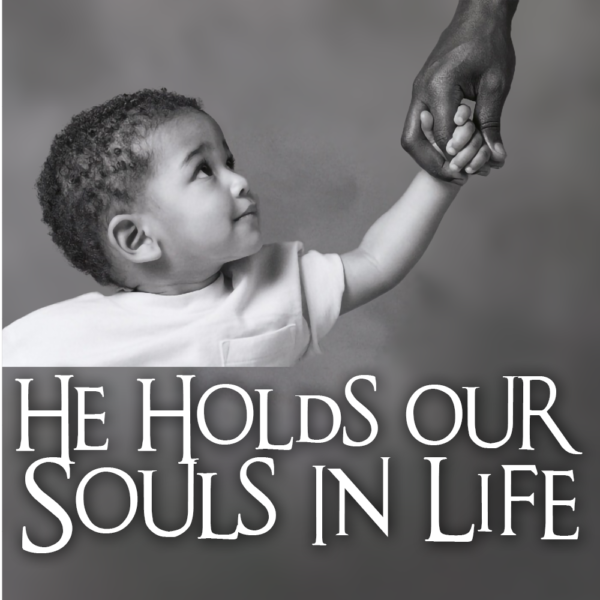 MONDAY
Make a joyful shout to God, all the earth!
Sing out the honor of His name; make His praise glorious.
Psalm 66:1-2
The command comes consistently from the scriptures to make a joyful noise unto the Lord. Why? Can't we complain to God, instead? Well, there is a time and season for every purpose under heaven, and there is certainly a time to pour our hearts out to God. However, God is a God of covenant and a God of solutions as He is a God of wisdom. He has everything figured out already.
So, instead of wasting our time telling Him how we feel, why don't we call upon Him to enter into His very habitation? If we complain, we confess that we are not interested in solutions, only how we feel, and we will not enter into His presence. But if we exalt Him, we will enter in to His provision. We ascend to His holy hill. There we find the God of power and might, wisdom and blessing. Make His praise glorious and enter into His glory. Isn't that better than complaining? This will save us a great deal of wasted time. This will bring the answer very near to us.
---

If you are in need of healing, there is good news! Proverbs 4:20-22 SAYS:
My son, attend to my words; incline thine ear unto my sayings. Let them not depart from thine eyes; keep them in the midst of thine heart. For they are life unto those that find them, and health to all their flesh.
So there is life and health in God's word. Since God's word is medicine, we must take it like we would a prescription. I suggest three times a day, like you would your food. Remember, healing is the children's bread. Consider this your "dose" for today. Remember, read, and meditate three times a day the following:
Rx: Psalm 21:4 ~ He asked you for life, and you gave it to him—length of days, for ever and ever.
---
"Study to show thyself approved unto God, a workman that needeth not to be ashamed, rightly dividing the word of truth."
2 Timothy 2:15
If you've never studied the Bible from Genesis to Revelation, we invite you to join us as we read through the Bible in a year. Read and meditate on these chapters this week:
February 20: Exodus 3, Luke 6, Job 20, 1 Corinthians 7
February 21: Exodus 4, Luke 7, Job 21, 1 Corinthians 8
February 22: Exodus 5, Luke 8, Job 22, 1 Corinthians 9
February 23: Exodus 6, Luke 9, Job 23, 1 Corinthians 10
February 24: Exodus 7, Luke 10, Job 24, 1 Corinthians 11
February 25: Exodus 8, Luke 11, Job 25-26, 1 Corinthians 12
February 26: Exodus 9, Luke 12, Job 27, 1 Corinthians 13

---
TUESDAY
Say to God, "How awesome are Your works! Through the greatness of Your power Your enemies shall submit themselves to You. All the earth shall worship You and sing praises to You; They shall sing praises to Your name." Selah
Psalm 66:3-4
All the earth shall worship God. When will that be? It can happen at any time that we exalt Him. Let us talk about His wondrous works, and it becomes infectious. We teach the rest of the earth to exalt the Lord. When we exalt the Lord, His enemies are brought low. His enemies stand in awe of His wondrous power. We cause the enemy to tremble when we exalt the Lord, and others exalt Him because they are finally free of the devil's influence. They will break forth into singing just like we do. They follow our example.
---
WEDNESDAY
Come and see the works of God; He is awesome in His doing toward the sons of men. He turned the sea into dry land; They went through the river on foot. There we will rejoice in Him.
Psalm 66:5-6
Have you praised Him yet? Some people are not convinced by instruction only. That's O.K. God knows how to convince you to exalt Him. Think about the wonders that the Lord has done. Really allow yourself to focus intently on how God delivered Daniel, and Shadrach, Meshach, and Abednego from the fiery furnace. Think about the man raised him up on the third day. Think about the wonders that He has done in your life.
It's hard to contain the praise, isn't it? That's why Paul instructed the Philippians to think on things that promote the fruit of the spirit…things that are true, good, pure, praiseworthy and thankworthy. If you want direction from God, exalt Him. Don't continue to rehearse the details of the last bad experience you had. God already knows about it. Look up if you want to move forward; your redemption is drawing close to you. When you let Him draw close to you, He will make a highway in the middle of the sea. He is an awesome God.
---
THURSDAY
He rules by His power for ever; His eyes behold the nations: let not the rebellious exalt themselves. Selah. O bless our God, you people, and make the voice of His praise to be heard: Which holds our soul in life, and suffers not our feet to be moved.
Psalm 66:7-9
God sees everything and has all power. Never be concerned about what wicked people are up to. Please. Nobody ever remembers them. The bible says so; that we consider their estate and it is not found. Why consider it at all?
God is so wonderful that if we consider Him, the bible says that we will see the end of the wicked and rebellious. They will be brought to naught, and so will the effects of their wicked deeds, for God will restore that which the wicked have stolen. He will restore seven-fold, even giving double for our shame. Remember this. Meditate on it, and know it. Begin to bless the Lord; let the devil hear you praise Him in a loud voice. He will immediately run to your aid and rescue.
He is your ever-present help.
---
FRIDAY
O bless our God, you people, and make the voice of His praise to be heard:
Which holds our soul in life, and suffers not our feet to be moved.
Psalm 66:8-9
The praise of God holds your soul in life. What on earth does this mean? Well, you know that your soul can be held in death, as when you are discouraged, depressed, or disappointed. If you focus on these emotions and the thoughts connected with them, you hold your soul in death. That means no productive thoughts will come to you as long as you consider these things.
Praising God, however, holds your soul in life. That is, the life of God with his fruit, his wisdom, his knowledge. This is where the answers to your questions will come, as your soul is held in life. I like that. Life is what we are after. Things that cause us to prosper, that is life. Things that make life more enjoyable are things that pertain to life. Things that bring answers to our prayers, that is life. He holds our souls (mind, will, and emotions) in life. God tries us to see what we will do. Will we exalt Him? In trial and in lack, what do we do?
The choice is ours… life or death. He holds our souls in life if we exalt Him.