A teaching by Rev. Barbara Williams, President of the Ministry of the Watchman International
Week of May 29-June 2, 2023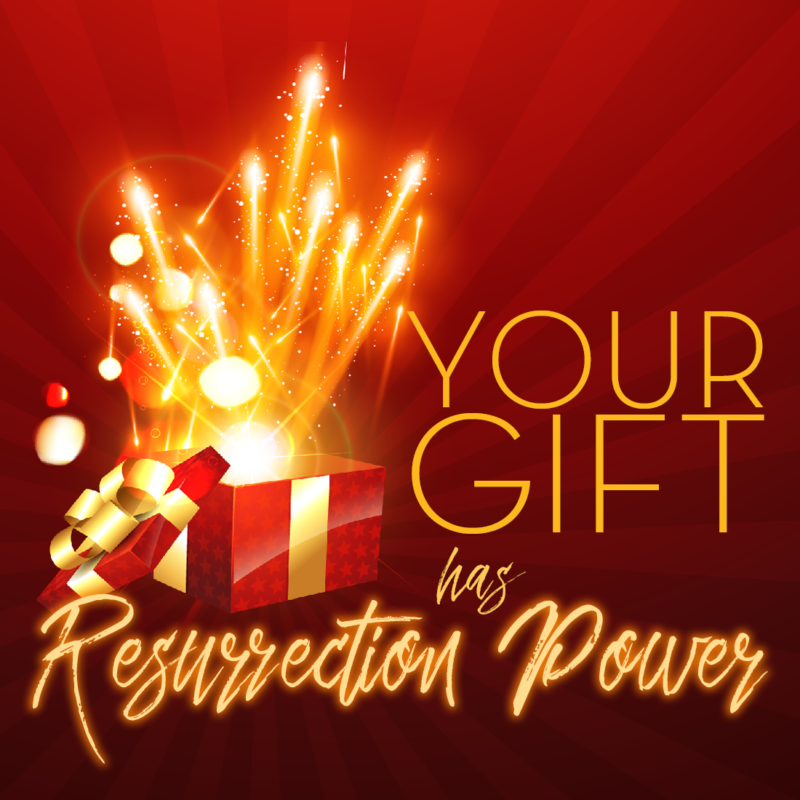 MONDAY
At Joppa there was a certain disciple named Tabitha, which is translated Dorcas. This woman was full of good works and charitable deeds which she did.
Acts 9:36
Ever wonder why certain people are mentioned in the Bible? The word tells us that these people are examples for us. Sometimes their story is told as a memorial to them, as the woman with the alabaster box who ministered to Jesus at the home of Simon.
I always find that since God is no respecter of persons, when I find my self with a need, I find someone with a similar need in the bible, and expect God to respond to my situation the way He did in theirs.
This lady, Dorcas, interests me because she was raised from the dead. I like to see how people who received an extraordinary touch from God lived. Your lifestyle is very important to God. He demands a lifestyle of worship, obedience, and service to humanity from His people. How did Dorcas live?
The word says she was "full of good works." Can you say that about yourself? Are you full of good works? To be full of one thing means that there is no room for anything else.
So here is a lady who was devoted to doing good. She was devoted to God, and no doubt obeyed Him, since her lifestyle reflected the goodness of God. She was also a woman of sacrifice, who had compassion and not disdain for the poor. She did alms deeds.
She was a disciple. This means that she was committed to the Lord through her attendance at house-to-house meetings, study of the Word, showing hospitality to the saints, and alms-deeds. A disciple is one who studies and desires to learn a certain discipline.
So Dorcas was a committed Christian, submitted to the apostles' doctrine and she practiced what she learned.
---

If you are in need of healing, there is good news! Proverbs 4:20-22 SAYS:
My son, attend to my words; incline thine ear unto my sayings. Let them not depart from thine eyes; keep them in the midst of thine heart. For they are life unto those that find them, and health to all their flesh.
So there is life and health in God's word. Since God's word is medicine, we must take it like we would a prescription. I suggest three times a day, like you would your food. Remember, healing is the children's bread. Consider this your "dose" for today. Remember, read, and meditate three times a day the following:
Rx: Matthew 4:23 ~ Jesus went about all Galilee, teaching in their synagogues and preaching the Gospel of the Kingdom, and healing all manner of sickness and all manner of disease among the people.
---
"Study to show thyself approved unto God, a workman that needeth not to be ashamed, rightly dividing the word of truth."
2 Timothy 2:15
If you've never studied the Bible from Genesis to Revelation, we invite you to join us as we read through the Bible in a year. Read and meditate on these chapters this week:
May 29: Deuteronomy 2, Psalms 83-84, Isaiah 30, Jude 1
May 30: Deuteronomy 3, Psalms 85, Isaiah 31, Revelation 1
May 31: Deuteronomy 4, Psalms 86-87, Isaiah 32, Revelation 2
June 1: Deuteronomy 5, Psalms 88, Isaiah 33, Revelation 3
June 2: Deuteronomy 6, Psalms 89, Isaiah 34, Revelation 4
June 3: Deuteronomy 7, Psalms 90, Isaiah 35, Revelation 5
June 4: Deuteronomy 8, Psalms 91, Isaiah 36, Revelation 6

---
TUESDAY
At Joppa there was a certain disciple named Tabitha, which is translated Dorcas. This woman was full of good works and charitable deeds which she did. But it happened in those days that she became sick and died. When they had washed her, they laid her in an upper room.
Acts 9:36-37
Do good people get sick? Apparently so. Do they die? Yes, eventually everybody will die (unless, of course, God takes them alive). We don't know how old Dorcas was. Perhaps she was elderly, or perhaps she was middle aged or even young. The word only gives us the important data about her. She was a disciple; she was full of alms deeds and good works.
Whenever a saint of God dies, they are missed, not only by the loved ones and family and friends, but they are missed because of their impact in the affairs of earth. Each of us has a purpose for living. We all have certain gifts and abilities that are placed in us for God's use.
God always desires that we serve one another with these gifts. If we give these gifts over to God's control, He will develop us in the ways that He needs in order for us to serve one another. He refers to us as His body. We function with Him as the head.
Each part of the Lord's body is vitally important. Our ability to function in the earth and bring blessings to humanity are under God's control. Since this woman was full of good works and alms deeds, then she was strongly connected to the Lord. When she died, a precious part of the Lord's body was missing from the saints in Joppa.
---
WEDNESDAY
And since Lydda was near Joppa, and the disciples had heard that Peter was there, they sent two men to him, imploring him not to delay in coming to them. Then Peter arose and went with them. When he had come, they brought him to the upper room. And all the widows stood by him weeping, showing the tunics and garments which Dorcas had made while she was with them.
Acts 9:38-39
The saints heard that Peter was in a nearby city and sent two men to escort him to Joppa. When he got there, Peter was led into the upper chamber where the body of Dorcas lay. She had been washed and laid out for the funeral. The place where she lay was the funeral parlor of the day. While she was there, the women of the city continued to weep and mourn for her. They were holding the beautiful clothes that she had made for them.
How about that? They were mourning the loss of the dressmaker. That's like a saved Calvin Klein or Tommy Hilfiger, Dior or de la Renta. They missed her because of the clothes that she made for them. Dressmaking was her gift.
God put that gift in her to be used to serve the needs of humanity. It appears that she was faithful in using her gift for God and his people. Does God care about such things? Apparently so.
Did someone pray? The word does not say. Someone certainly used their faith, however, because they sent for Peter, who was an apostle. A true apostle of God has a ministry that is confirmed with signs, wonders and mighty deeds. Raising someone from the dead is a mighty deed, indeed.
What a setting for a miracle! Whenever a miracle occurs, miracle-working faith must be in operation. Was there enough faith in operation to raise Dorcas from the dead? We will have to see.
---
THURSDAY
Then Peter arose and went with them. When he had come, they brought him to the upper room. And all the widows stood by him weeping, showing the tunics and garments which Dorcas had made while she was with them. But Peter put them all out, and knelt down and prayed. And turning to the body he said, "Tabitha, arise." And she opened her eyes, and when she saw Peter she sat up.
Acts 9:39-40
When Peter got to the upper chamber, the women were there weeping. He had had a similar experience with Jesus. There was the daughter of Jairus who died while her father was seeking Jesus to come and heal her. When they got to the house, it was full of mourners, who when Jesus told them she was only asleep, laughed him to scorn. Jesus threw them all out of the house and left only himself, the parents, and Peter, James and John. He commanded the girl to arise, and she did (Mark 5:22-43). Peter remembered that situation, and put everyone out of the room. There he was able to allow the power of God to work unhindered.
Peter knelt down beside the bed and prayed. This is the first intercession recorded that was done for this woman. All the saints missed her, but it appears that nobody prayed. They did use their faith to send for the man of God, however. This is the wonderful thing about being a part of the body of Christ. God will get help to you when you need it. We will all need it some day. Be open to respond to God's help when he sends it. So often people pray and don't get the results they desire. Then they blame God, and say it was not His will to do what they prayed for. Sometimes it is that they were not qualified to accomplish the mighty deed that was required, and may have not realized that God could send them help or send them to the help. We need to let God be God.
---
FRIDAY
Then Peter arose and went with them. When he had come, they brought him to the upper room. And all the widows stood by him weeping, showing the tunics and garments which Dorcas had made while she was with them. But Peter put them all out, and knelt down and prayed. And turning to the body he said, "Tabitha, arise." And she opened her eyes, and when she saw Peter she sat up. Then he gave her his hand and lifted her up; and when he had called the saints and widows, he presented her alive. And it became known throughout all Joppa, and many believed on the Lord.
Acts 9:39-42
Peter prays and receives instruction from God to speak to the woman and command her to rise, just as Jesus did with the daughter of Jairus. When this was done, he extended his hand of faith to raise her up. This is the apostolic anointing that brings the mighty deed; the miracle. This miracle was done because God honored the life of this woman, as she honored God during her life. Our lifestyle is very important to God. This woman, Dorcas, by giving her gift over to God to be used by God to bless His saints, was planting seeds of resurrection power in her life. Her gift contained the power to raise her from the dead. It was this gift that was missed when she died. It was this gift that endeared her to the saints. It was this gift that moved the saints to send for Peter to pray for her and raise her up. It was this gift that contained the power to make her name great.
What gift do you have that God has given you? Perhaps you don't think it is worth much. In this day and age, many women prefer business careers, or work outside of the home, basically non-domestic things. I look at the attitude of modern women toward domestic skills, then I look at the popularity of men chefs, decorators, and designers, and I think someone is missing the boat somewhere. God can exalt any gift and make it great. Any gift given over to the direction of the Holy Spirit can make one great. So you don't want greatness? Well, why not settle for what Dorcas received. Her gift had the power to raise her from the dead. A gift empowered by God in the life of a committed believer has resurrection power.