A teaching by Rev. Barbara Williams, President of the Ministry of the Watchman International
Week of July 24-28, 2023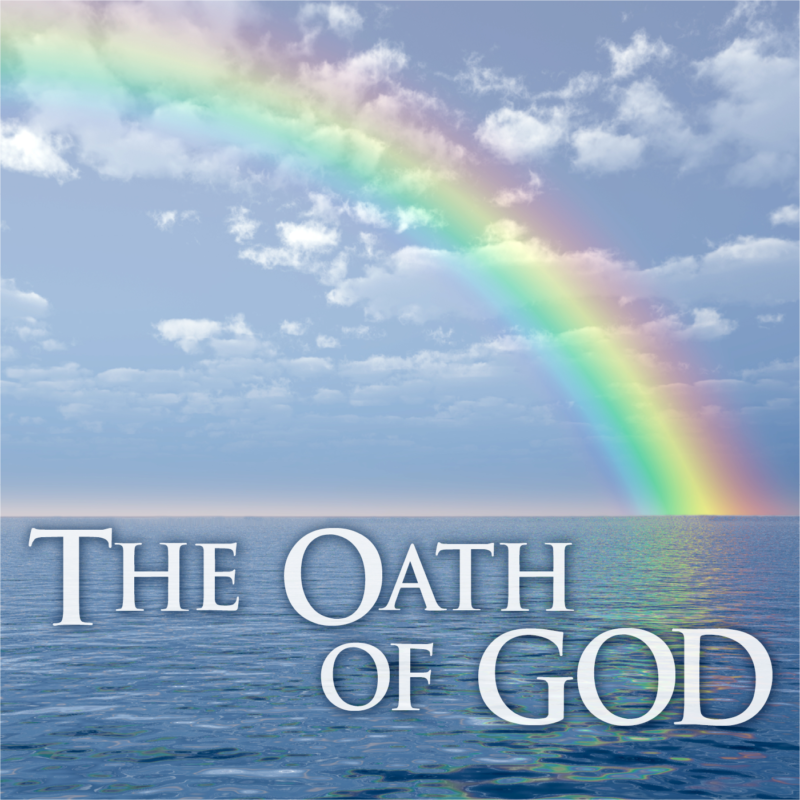 MONDAY
And we desire that each one of you show the same diligence to the full assurance of hope until the end, that you do not become sluggish, but imitate those who through faith and patience inherit the promises. For when God made a promise to Abraham, because He could swear by no one greater, He swore by Himself, saying, "Surely blessing I will bless you, and multiplying I will multiply you."
Hebrews 6:11-14
Believers inherit things that are promised by God. We don't merely receive or get them.
What is the difference? Well, an inheritance is conditional. Getting things is dependent only upon the release of them. How does one "get" God to release the inheritance that is promised? God releases according to His promises, but this comes as an inheritance to us.
We receive by abiding with God, having Him live in us, and we live for Him. These are some of the conditions that God sets for us to qualify or be in place to receive our inheritance. Of course it takes faith to obtain these promises, but patience allows us to abide in the place where God will release these things to us.
How do we know that if we will do our part God will do His part? We know because there is a certain element added to God's word that makes the power, impact, and force of these words more pronounced than any words ever written or spoken.
This added element is the power of the oath.
---

If you are in need of healing, there is good news! Proverbs 4:20-22 SAYS:
My son, attend to my words; incline thine ear unto my sayings. Let them not depart from thine eyes; keep them in the midst of thine heart. For they are life unto those that find them, and health to all their flesh.
So there is life and health in God's word. Since God's word is medicine, we must take it like we would a prescription. I suggest three times a day, like you would your food. Remember, healing is the children's bread. Consider this your "dose" for today. Remember, read, and meditate three times a day the following:
Rx: Matthew 8:17 ~ He himself took our infirmities and bore our sicknesses.
---
"Study to show thyself approved unto God, a workman that needeth not to be ashamed, rightly dividing the word of truth."
2 Timothy 2:15
If you've never studied the Bible from Genesis to Revelation, we invite you to join us as we read through the Bible in a year. Read and meditate on these chapters this week:
July 24: Judges 7, Acts 11, Jeremiah 20, Mark 6
July 25: Judges 8, Acts 12, Jeremiah 21, Mark 7
July 26: Judges 9, Acts 13, Jeremiah 22, Mark 8
July 27: Judges 10:1-11:11, Acts 14, Jeremiah 23, Mark 9
July 28: Judges 11:12-40, Acts 15, Jeremiah 24, Mark 10
July 29: Judges 12, Acts 16, Jeremiah 25, Mark 11
July 30: Judges 13, Acts 17, Jeremiah 26, Mark 12

---
TUESDAY
For when God made a promise to Abraham, because He could swear by no one greater, He swore by Himself, saying, "Surely blessing I will bless you, and multiplying I will multiply you." And so, after he had patiently endured, he obtained the promise.
Hebrews 6:13-15
The oath says something that is sure or certain. The oath adds stability to the words that are promised. An oath is given as a testimony to the promise maker's sincerity, willingness, and power to provide what is promised.
The oath confirms the words that are spoken and makes the hearer more assured of the heart of the promise maker to give the thing promised. An oath is sworn, which means that a higher power is invoked to witness the words and has been given the power to carry out punishment or retribution in the event that the promise is broken.
So has God sworn an oath to us on every single promise in His word? Of course He has. This covenant is ratified in the blood of His only begotten Son. Jesus tasted death once for every man as a token of God's sincerity in promising us that our sins are forgiven and we enter in to His life. The blood was shed as payment for our sins. Plus the fact that he has suffered death for us already takes all doubt out of us regarding His desire to give us all things.
What God is saying is that He would gladly give His life again if He fails to perform the promises.
---
WEDNESDAY
For men indeed swear by the greater, and an oath for confirmation is for them an end of all dispute.
Hebrews 6:16
Do men make promises? All the time. We make vows to one another when we take on the responsibility of employment. When you get a job, you promise to come to work on time, properly dressed, with a certain kind of behavior, and a certain degree of trustworthiness. These are all promises that when violated consistently could terminate one's employment.
How do we confirm promises here on earth? We do so by an oath.
An oath takes the form of signed documents, which spell out "curses" that come into effect when the person receiving the benefits of a covenant violated their obligations. For instance, a person who buys a car or house promises to make payments until the material is paid for. The oath comes in the fine print that spells out what is forfeited if the payment schedule is violated. Once that portion of the contract is read and accepted, the oath is complete. The collateral is the "higher power" that is sworn by. Often the property is repossessed and the sale price does not satisfy the debt on the contract. In this case, the lender has repossessed the property and is entitled to recoup the difference between the value of the loan and the selling price for the property.
In other words, the person making the promise to pay is penalized for violating his word.
---
THURSDAY
Thus God, determining to show more abundantly to the heirs of promise the immutability of His counsel, confirmed it by an oath, that by two immutable things, in which it is impossible for God to lie, we might have strong consolation, who have fled for refuge to lay hold of the hope set before us.
Hebrews 6:17-18
God is more willing than man to show us His sincerity in making the promises that He has made to us. He has confirmed His word by an oath and a promise. This makes it impossible for God to lie, because this makes it impossible for Him to change His mind about giving us the things He has promised.
Does this mean that God still means to give us the promises even if we sin? Yes, because we have an Advocate with the Father, Jesus Christ the Righteous (1 John 2:1). His blood continually cleanses us of all sin. He forgives us our sins and cleanses us from all unrighteousness. The promises and oath that God made to us was based on His performance, not ours.
Because we are judged righteous by His blood, we are entitled to receive whatsoever things we are asking God in faith. This is a benefit of the oath of God.
Jesus died for our sins in order to bring us into the covenant of God, so God is responsible to give us the means to obtain the promises. There is no burden upon us to perform for God under our own power. Instead, we yield to the power of the oath, and we have hope and a strong consolation regarding His promises. This takes away all doubt concerning what God will do for us.
We have blessed assurance in His blessings.
---
FRIDAY
This hope we have as an anchor of the soul, both sure and steadfast, and which enters the Presence behind the veil, where the forerunner has entered for us, even Jesus, having become High Priest forever according to the order of Melchizedek.
Hebrews 6:19-20
The end result of the oath is that it gives us hope. Hope makes us able to carry our heads high even when the promises have not yet manifested, because it makes us unashamed to call God our God and we have confidence that He will do the impossible for us.
We have a strong consolation when we read the promises. We have no fear that the promises are impossible to obtain, because He has promised to provide not only that which we desire and need, but He also gives us the ability to believe, qualify and stand fast until we receive the promise as our inheritance.
We inherit as sons and daughters of the Most High God. His oath stabilizes our souls to be at peace and not worried, doubtful, or discouraged. Hope encourages us. As the anchor of our souls, it keeps our minds from drifting and wandering over into the "what if's" of life.
God's oath does this. It sanctifies and ratifies the promise and makes it a done thing. Know that God has sworn these promises to you.
Resist doubt and receive the promises.