A teaching by Rev. Barbara Williams, President of the Ministry of the Watchman International
Week of June 28-July 2, 2021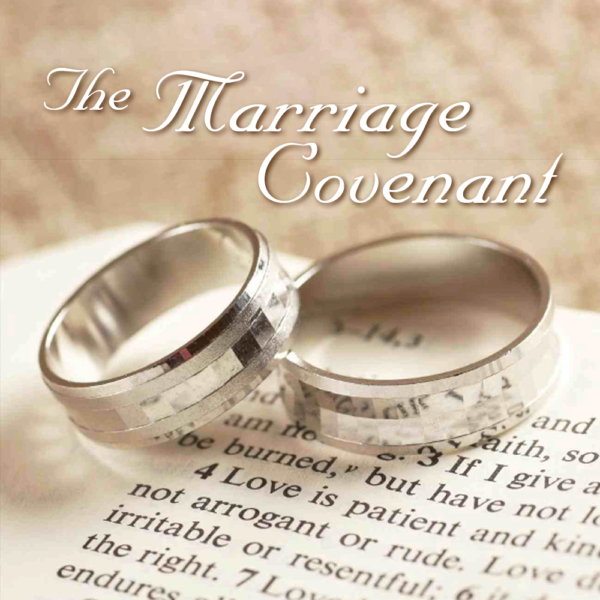 MONDAY
Then God said, "Let Us make man in Our image, according to Our likeness; let them have dominion over the fish of the sea, over the birds of the air, and over the cattle, over all the earth and over every creeping thing that creeps on the earth." So God created man in His own image; in the image of God He created him; male and female He created them. Then God blessed them, and God said to them, "Be fruitful and multiply; fill the earth and subdue it; have dominion over the fish of the sea, over the birds of the air, and over every living thing that moves on the earth."
Genesis 1:26-28
You see the Godhead working in creation. God makes man in His likeness. Since there are three members of the Godhead, there must be more than one man. There are two immediately formed and later they would have offspring. God creates man to be like Him in other ways as well. He gives man dominion to rule and take care of the earth. He gives man prosperity as well as posterity.
He gives him a goal: to replenish the earth, cause it to prosper and to have control over everything that grows on the earth. In order to accomplish this, man must have the directive of God. It is the will of God that man be the lord of the earth. Man, however, must be dependent upon God for guidance and direction. He is also dependent upon God for fellowship, a sense of purpose and identity, and a sense of fulfillment. Man walks with God in the cool of the day. Man then goes about doing God's will.
---

If you are in need of healing, there is good news! Proverbs 4:20-22 SAYS:
My son, attend to my words; incline thine ear unto my sayings. Let them not depart from thine eyes; keep them in the midst of thine heart. For they are life unto those that find them, and health to all their flesh.
So there is life and health in God's word. Since God's word is medicine, we must take it like we would a prescription. I suggest three times a day, like you would your food. Remember, healing is the children's bread. Consider this your "dose" for today. Remember, read, and meditate three times a day the following:
Rx: Acts 10:38 ~ God anointed Jesus of Nazareth with the Holy Spirit and with power, who went about doing good and healing all who were oppressed by the devil, for God was with Him.
---
"Study to show thyself approved unto God, a workman that needeth not to be ashamed, rightly dividing the word of truth."
2 Timothy 2:15
If you've never studied the Bible from Genesis to Revelation, we invite you to join us as we read through the Bible in a year. Read and meditate on these chapters this week:
June 28: Deuteronomy 33-34, Psalms 119:145-176, Isaiah 60, Matthew 8
June 29: Joshua 1, Psalms 120-122, Isaiah 61, Matthew 9
June 30: Joshua 2, Psalms 123-125, Isaiah 62, Matthew 10
July 1: Joshua 3, Psalms 126-128, Isaiah 63, Matthew 11
July 2: Joshua 4, Psalms 129-131, Isaiah 64, Matthew 12
July 3: Joshua 5-6:5, Psalms 132-134, Isaiah 65, Matthew 13
July 4: Joshua 6:6-26, Psalms 135-136, Isaiah 66, Matthew 14

---
TUESDAY
Then God blessed them, and God said to them, "Be fruitful and multiply; fill the earth and subdue it; have dominion over the fish of the sea, over the birds of the air, and over every living thing that moves on the earth."
Genesis 1:28
And the Lord God said, "It is not good that man should be alone; I will make him a helper comparable to him." Out of the ground the Lord God formed every beast of the field and every bird of the air, and brought them to Adam to see what he would call them. And whatever Adam called each living creature, that was its name. So Adam gave names to all cattle, to the birds of the air, and to every beast of the field. But for Adam there was not found a helper comparable to him.
Genesis 2:18-20
God pronounces the blessing upon the man and the woman. He speaks for them to prosper, replenish the earth, and subdue it. He speaks the blessing of dominion over them. The earth now becomes their possession. God has caused it to prosper under them by this word of blessing. God then shows them the extent of their rule. God hands over everything on the earth to the man and the woman.
Later we are to see how God formed the man and gave him life. God planted a garden in which the man was to live. God gives him knowledge of everything to eat that is good for them. God is pleased with the man, and begins to allow him to exercise his dominion by naming all of the animals. As the names are called, the man finds no name among them that says "helper," "companion," or "friend." This was not good, since the man had a need to find somebody to fit that name.
There was a need inside of him to have an expression of himself in the earth for companionship.
---
WEDNESDAY
And the Lord God caused a deep sleep to fall on Adam, and he slept; and He took one of his ribs, and closed up the flesh in its place.
Genesis 2:21
God has an interesting concept in creation. He forms the man first, but with the female inside in the form of a rib. This bone marrow transplant happens to be the first surgery with anesthesia ever performed. It would be thousands of years before man would be able to duplicate something remotely similar to this creation of God's. The truth of His word is evident throughout the ages. God takes the DNA of the man and alters it so that the woman would be handcrafted, or meet, just right for help and companionship with him. When he wakes up, the man is pleasantly surprised. God has created someone who can complement the man.
Through the order of creation of the male and female, God creates a need or foundation for relationship between the man and the woman. This relationship is the foundation for the creation of the human family. We need one another. We are empty without companionship, without human fellowship.
Can we wonder why the enemy would do all that he could to destroy this?
---
THURSDAY
Then the rib which the Lord God had taken from man He made into a woman, and He brought her to the man. And Adam said: "This is now bone of my bones and flesh of my flesh; she shall be called Woman, because she was taken out of Man."
Genesis 2:22-23
When Adam wakes up, he says, "Wow! This is now bone of my bone and flesh of my flesh." He has a name inside of him, and this new Adam just fits that description. He calls her woman because she has been taken from the man. He then vows a vow to the woman to establish their relationship.
This is the expression of his personal covenant with the woman. He feels moved to make the pronouncement of the marriage covenant right there in the sight of God and all creation. The witnesses at this first marriage are God, heaven and earth and all creation. Everyone who is considered important in the man's life hears him vow the vow that seals the family together.
Adam utters the marriage vow that makes the relationship and the family structure a permanent one… one that would last for all generations.
---
FRIDAY
Therefore a man shall leave his father and mother and be joined to his wife, and they shall become one flesh. And they were both naked, the man and his wife, and were not ashamed.
Genesis 2:24-25
The family is now complete. The man and woman are forever bonded together. The man decides that he will cling totally to the woman. He will be her protector, provider, and head. Prophetically all men in succeeding generations will be responsible before God to leave all other relationships, even their birth families, for the sake of cleaving to her and their offspring. The two becoming one flesh signifies the creation of offspring. He promises to love and cherish her as his own body. Since the woman's role is already described by God in her creation, she need not say anything except "okay" or "I do."
"I do what?," you ask.
"I do be the helper meet for him." Adam decides that (since she was taken out of him), he must love, nourish, and cherish her as he would his own body. He and every man and woman after this time would follow the same pattern. God finally has a replica family in the image of the Godhead. They are committed, and in agreement together in everything. And even though they are two right now, they are actually three when they begin to reproduce.
The marriage covenant is fixed for all generations as long as the heavens and the earth remains.