A teaching by Rev. Barbara Williams, President of the Ministry of the Watchman International
Week of July 12-16, 2021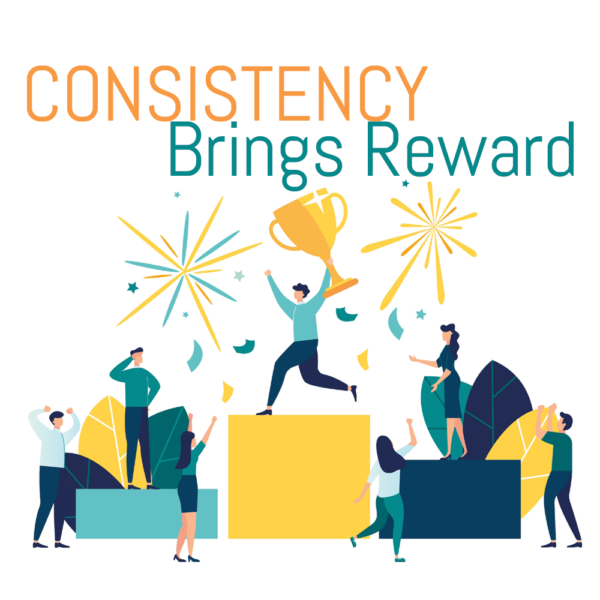 MONDAY
Now it happened one day that Elisha went to Shunem, where there was a notable woman, and she persuaded him to eat some food. So it was, as often as he passed by, he would turn in there to eat some food. And she said to her husband, "Look now, I know that this is a holy man of God, who passes by us regularly. Please, let us make a small upper room on the wall; and let us put a bed for him there, and a table and a chair and a lampstand; so it will be, whenever he comes to us, he can turn in there."
2 Kings 4:8-10
How do some people get miracles from God? Have you ever wondered why some people receive great things from the hand of the Lord and others just barely get by? Goodness has little to do with it, considering we can all partake of God's righteousness. There must be something else involved. Perhaps it is the good acts, or the activities that goodness will lead us to do. Goodness by itself is not enough.
We must have faith that works, but also some of the helpers of our faith will produce great results: patience, mercy, and faithfulness are some of the attributes of Christ's character that cause us to perform deeds of faith, which draw certain reward from God. Consistent and steadfast obedience to God's prompting draws a reward.
It appears that the prophet's consistency in passing by this rich woman's house caused her to notice him. In noticing him, she determines that he is a holy man of God, and builds him a little room on her property. This is God's reward to the prophet for his faithfulness in serving Him.
---

If you are in need of healing, there is good news! Proverbs 4:20-22 SAYS:
My son, attend to my words; incline thine ear unto my sayings. Let them not depart from thine eyes; keep them in the midst of thine heart. For they are life unto those that find them, and health to all their flesh.
So there is life and health in God's word. Since God's word is medicine, we must take it like we would a prescription. I suggest three times a day, like you would your food. Remember, healing is the children's bread. Consider this your "dose" for today. Remember, read, and meditate three times a day the following:
Rx: James 5:14-15 ~ Is any sick among you? let him call for the elders of the church; and let them pray over him, anointing him with oil in the name of the Lord: and the prayer of faith shall save the sick, and the Lord shall raise him up; and if he have committed sins, they shall be forgiven him.
---
"Study to show thyself approved unto God, a workman that needeth not to be ashamed, rightly dividing the word of truth."
2 Timothy 2:15
If you've never studied the Bible from Genesis to Revelation, we invite you to join us as we read through the Bible in a year. Read and meditate on these chapters this week:
July 12: Joshua 16-17, Psalms 148, Jeremiah 8, Matthew 22
July 13: Joshua 18-19, Psalms 149-150, Jeremiah 9, Matthew 23
July 14: Joshua 20-21, Acts 1, Jeremiah 10, Matthew 24
July 15: Joshua 22, Acts 2, Jeremiah 11, Matthew 25
July 16: Joshua 23, Acts 3, Jeremiah 12, Matthew 26
July 17: Joshua 24, Acts 4, Jeremiah 13, Matthew 27
July 18: Judges 1, Acts 5, Jeremiah 14, Matthew 28

---
TUESDAY
And it happened one day that he came there, and he turned in to the upper room and lay down there. Then he said to Gehazi his servant, "Call this Shunammite woman." When he had called her, she stood before him. And he said to him, "Say now to her, 'Look, you have been concerned for us with all this care. What can I do for you? Do you want me to speak on your behalf to the king or to the commander of the army?' "
She answered, "I dwell among my own people."
2 Kings 4:11-13
The prophet meditates with God while he is resting in his place of reward. There is an anointing here that allows the prophet to conceive the ideas of God. His faithfulness in serving God under this anointing has caused the blessing of a comfortable place to rest while he is serving.
There is a high level of spiritual activity in a place of blessing. While the prophet is under that anointing, he gets the message from God that this woman is due the prophet's reward. This will be something very special and dear to her. God wants to please her and let her know that He appreciates the care she is giving His servant. The prophet wants to obey God in blessing this woman.
What can be done for her? No gift is too great when God wants to bless someone for blessing His servant.
---
WEDNESDAY
So he said, "What then is to be done for her?"
And Gehazi answered, "Actually, she has no son, and her husband is old."
So he said, "Call her." When he had called her, she stood in the doorway.
2 Kings 4:14-15
The prophet confers with his servant to determine how to bless this woman. Does he have to involve the servant? Yes, because he wants to do the right thing by this woman. He knows that there must be something she needs. God does not send prophets to people who have no needs. 
She has renounced needing anything from God in the conversation with Elisha, but people who serve prophets tend to notice interesting things about the people they encounter. They tend to zero in on problems, faults, and inabilities. They have a different focus than the prophet. Elisha wants to be sure that he has not missed anything in his assessment of this woman's situation. She has done a great thing for the servant of God. No gift is too great for God to give to her.
Elisha seeks to find the desire of her heart.
---
THURSDAY
So he said, "What then is to be done for her?"
And Gehazi answered, "Actually, she has no son, and her husband is old."
So he said, "Call her." When he had called her, she stood in the doorway.
2 Kings 4:14-15
The prophet finds that she has no child and her husband is old. Perhaps she turned him down the first time he offered to help because she has forgotten her desire to have children. She does not need him to speak to the King for her. Perhaps she felt that was the highest gift the prophet could offer her, and she, being wealthy and satisfied with her life, needs nothing from the man of God, so she thinks. Yet she has invited him into her home, and therefore into her life.
Whenever we invite God's servants into our lives by blessing and receiving them, we can look for God to bless us, guaranteed.
---
FRIDAY
So he said, "Call her." When he had called her, she stood in the doorway. Then he said, "About this time next year you shall embrace a son."
And she said, "No, my lord. Man of God, do not lie to your maidservant!"
But the woman conceived, and bore a son when the appointed time had come, of which Elisha had told her.
2 Kings 4:15-17
The prophet rewards her with the reward of God. Never be afraid to ask God for impossible things, or to believe God will do the impossible for you. Who knows if this woman may have prayed many years ago for a child. God records every prayer He hears. She may have forgotten, but God sure didn't. God merely wants an opportunity to get the reward to her. In order to qualify for a miracle, she has to do something extraordinary for God.
This happens through her blessing His servant, the prophet. Because the prophet is consistent and faithful, he is able to petition God on her behalf. He has no trouble asking God to honor his words on this woman's behalf. Even though she has doubts and expresses them, this does not hinder the prophet's reward. She has sown seeds into God's kingdom, and now it is time to reap the harvest.
The prophet's reward is the reward for consistency in blessing God's servants, the prophets.