A teaching by Rev. Barbara Williams, President of the Ministry of the Watchman International
Week of July 19-23, 2021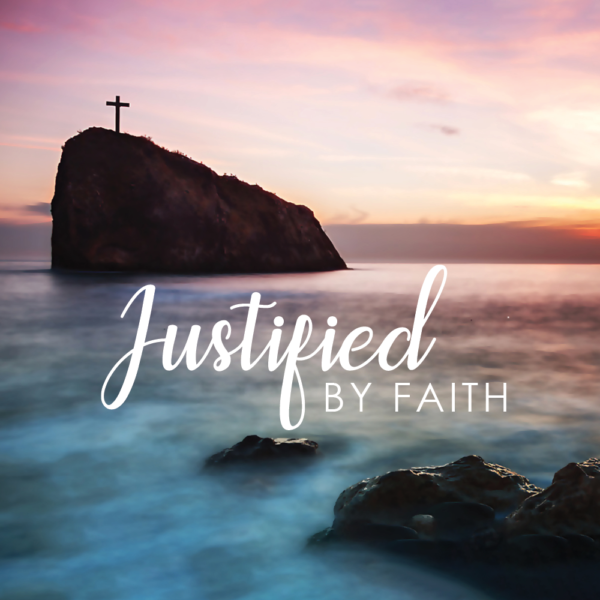 MONDAY
Therefore, having been justified by faith, we have peace with God through our Lord Jesus Christ, through whom also we have access by faith into this grace in which we stand, and rejoice in hope of the glory of God.
Romans 5:1-2
We were born in a condition of judgment. We were born in sin and shaped in iniquity. Our sin state requires a remedy. God does not wish to leave us orphans—estranged from Him. He desires to have us draw near to Him again. He is determined to have us return to intimate fellowship with Him. We need a remedy for our sin in order that we can come near to Him again. That remedy is an absolution… a freedom from and pardon for our sins.
Jesus made the way for this. He provided a substitute sacrifice for our sins. He paid the price of ransom for our souls. His soul for ours. That was the fair price set by the Father.
How do we appropriate this remedy? We receive it by faith. Just as unbelief caused the man and woman to sin and bring sin into the earth to all men, one man's sacrifice provides the remedy for this sinful condition. We are now justified because we believe in our God once more.
How do we know that we are justified? We receive the peace of God, and we have peace with God. We are no longer at odds with God and His values. We desire to know Him and to please and serve Him.
---

If you are in need of healing, there is good news! Proverbs 4:20-22 SAYS:
My son, attend to my words; incline thine ear unto my sayings. Let them not depart from thine eyes; keep them in the midst of thine heart. For they are life unto those that find them, and health to all their flesh.
So there is life and health in God's word. Since God's word is medicine, we must take it like we would a prescription. I suggest three times a day, like you would your food. Remember, healing is the children's bread. Consider this your "dose" for today. Remember, read, and meditate three times a day the following:
Rx: Nehemiah 8:10 ~ The joy of the Lord is your strength.
---
"Study to show thyself approved unto God, a workman that needeth not to be ashamed, rightly dividing the word of truth."
2 Timothy 2:15
If you've never studied the Bible from Genesis to Revelation, we invite you to join us as we read through the Bible in a year. Read and meditate on these chapters this week:
July 19: Judges 2, Acts 6, Jeremiah 15, Mark 1
July 20: Judges 3, Acts 7, Jeremiah 16, Mark 2
July 21: Judges 4, Acts 8, Jeremiah 17, Mark 3
July 22: Judges 5, Acts 9, Jeremiah 18, Mark 4
July 23: Judges 6, Acts 10, Jeremiah 19, Mark 5
July 24: Judges 7, Acts 11, Jeremiah 20, Mark 6
July 25: Judges 8, Acts 12, Jeremiah 21, Mark 7
---
TUESDAY
Therefore, having been justified by faith, we have peace with God through our Lord Jesus Christ, through whom also we have access by faith into this grace in which we stand, and rejoice in hope of the glory of God.
Romans 5:1-2
As long as we have faith in God we stand in His grace. Grace is the state of abiding in the matchless favor of God. Grace allows us to go out of our houses and return in the same condition as when we went out. Grace follows us to the job, where we have favor with our bosses. We may be singled out for special work that requires more responsibility or is more challenging than our routine job. We may find that we are placed on temporary assignments that require greater pay. We don't know why we are always chosen for such things since there are many good workers in your group with much better skills, etc., but somehow grace has followed us to the job.
Could it be because we have faith in the scripture that says everything we set our hands to will prosper and that the workman is worthy of His hire? Belief in these scriptures justifies us before God. We have no sin or penalty against us, so we are able to walk in the greater blessing.
---
WEDNESDAY
And not only that, but we also glory in tribulations, knowing that tribulation produces perseverance; and perseverance, character; and character, hope.
Romans 5:3-4
Grace puts us in the realm of glory. There is a glory that rests upon us whenever the Divine enablement of God comes into our lives. We can also glory in tribulation. Tribulation is the normal reaction of the earth to the anointing of God. Tribulation is the result of a child of God taking a stand on the word of God.
When we begin to reach out in the grace of God for the promises and the manifestation of the glory of God, there arises a wrestling in the spirit to deny us the promised result of our stand. We can glory in this process, because we learn to draw from yet another fruit of the spirit and another manifestation of His grace. Tribulation works patience, not discouragement.
Learn to let the tribulation work something good inside of you. Know that patience perfects and makes us whole. It is a good thing.
---
THURSDAY
And not only that, but we also glory in tribulations, knowing that tribulation produces perseverance; and perseverance, character; and character, hope.
Romans 5:3-4
Patience opens the door to other things. This is true Kingdom living. Whenever we exercise faith in God, we enter into His kingdom. There are many places to visit in a Kingdom. Imagine the smallest of Kingdoms. An example in our present world would be a country like Luxembourg or Monaco. There are many places to go and much to see in both these countries. So it is also in the Kingdom of God.
The Kingdom of God, however, is arranged in a neat and orderly fashion according to the purposes of God in our lives. So when we open the door to the Kingdom of God with our faith (faith is the key) we are ushered into many rooms and places to abide in the spirit. When we are justified by faith, we enter the room of peace. We can stay there as long as we like. The grace to do these things is extended to us if we don't withdraw from Him.
We can then stand in rejoicing and hope eternal, even though tribulation may come upon us; we allow this tribulation to work patience in us. This experience with God increases our hope.
---
FRIDAY
Now hope does not put us to shame, because the love of God has been poured out in our hearts by the Holy Spirit who was given to us.
Romans 5:5
Is hope a good thing? Of course it is. Hopelessness is one of the most degrading and forlorn of human conditions. Oppression and depression accompany hopelessness. There is a great deal of shame in hopelessness. Hopelessness nullifies faith, because hope causes us to focus our faith on something. Hope is the object of our faith.
Without hope we are in darkness and blackness. But hope in Him makes us not ashamed. Why? Because the love of God is shed abroad in our hearts by the Holy Ghost. This love washes out all shame from our situation. We can glory in the tribulation and hang onto hope while the negative forces of fear, shame, and discouragement are flooded out of our soul by the force of God's love in our hearts.
Even though the hope is deferred, we can walk in constant peace and confidence that God has a good outcome because we abide in His love. His love is continuously shed abroad in our hearts by the Holy Spirit. We are justified because we have faith in God.