A teaching by Rev. Barbara Williams, President of the Ministry of the Watchman International
Week of August 30-September 3, 2021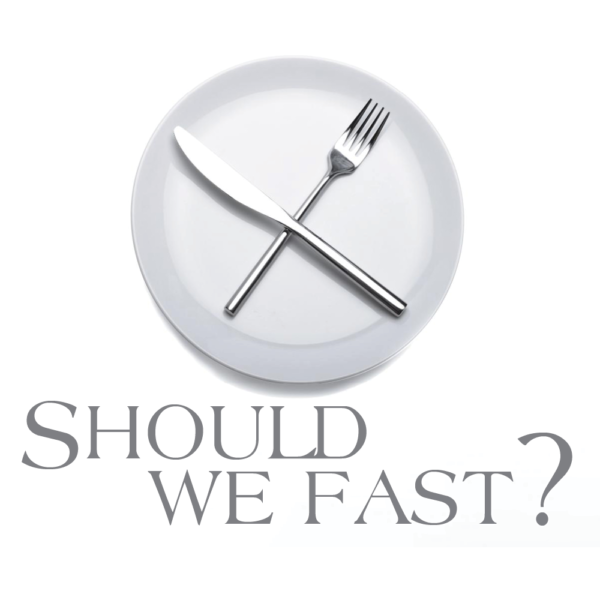 MONDAY
Indeed you fast for strife and debate, and to strike with the fist of wickedness. You will not fast as you do this day, to make your voice heard on high.
Is it a fast that I have chosen, a day for a man to afflict his soul? Is it to bow down his head like a bulrush, and to spread out sackcloth and ashes?
Would you call this a fast, and an acceptable day to the Lord?
Isaiah 58:4-5
Man chooses a fast and God chooses a fast. Many religions require fasting. It is generally accepted in religion that God requires a sacrifice. Many religions serve dead gods, so they must borrow ideas from the bible to find their way to their gods.
Fasting is accepted as a way to afflict one's soul, and is a way for people to feel worthy before their god. Pagan religions use fasting as a way to appease an angry god. They assume that their god will be pleased with them if they make self-afflicting gestures. This is not the fast that our God has chosen.
Look at the Mardi Gras phenomenon. Initially thought of as a way to begin a season of drawing near to God, it has become a symbol of decadence and depravity. This is man-made affliction: it always leads to more ungodliness. Man always finds a way to do as he pleases, not as God pleases. God says if we continue in this, our voices will not be heard.
When we obey the fast that God chooses, we will be heard and receive a breakthrough.
---

If you are in need of healing, there is good news! Proverbs 4:20-22 SAYS:
My son, attend to my words; incline thine ear unto my sayings. Let them not depart from thine eyes; keep them in the midst of thine heart. For they are life unto those that find them, and health to all their flesh.
So there is life and health in God's word. Since God's word is medicine, we must take it like we would a prescription. I suggest three times a day, like you would your food. Remember, healing is the children's bread. Consider this your "dose" for today. Remember, read, and meditate three times a day the following:
Rx: Malachi 4:2-3 ~ "But to you who fear My name The Sun of Righteousness shall arise with healing in His wings; and you shall go out and grow fat like stall-fed calves. You shall trample the wicked, for they shall be ashes under the soles of your feet on the day that I do this," says the Lord of hosts.
---
"Study to show thyself approved unto God, a workman that needeth not to be ashamed, rightly dividing the word of truth."
2 Timothy 2:15
If you've never studied the Bible from Genesis to Revelation, we invite you to join us as we read through the Bible in a year. Read and meditate on these chapters this week:
August 30: 1 Samuel 23, 1 Corinthians 4, Ezekiel 2, Psalms 38
August 31: 1 Samuel 24, 1 Corinthians 5, Ezekiel 3, Psalms 39
September 1: 1 Samuel 25, 1 Corinthians 6, Ezekiel 4, Psalms 40-41
September 2: 1 Samuel 26, 1 Corinthians 7, Ezekiel 5, Psalms 42-43
September 3: 1 Samuel 27, 1 Corinthians 8, Ezekiel 6, Psalms 44
September 4: 1 Samuel 28, 1 Corinthians 9, Ezekiel 7, Psalms 45
September 5: 1 Samuel 29-30, 1 Corinthians 10, Ezekiel 8, Psalms 46-47

---
TUESDAY
Is this not the fast that I have chosen: to loose the bonds of wickedness, to undo the heavy burdens, to let the oppressed go free, and that you break every yoke?
Is it not to share your bread with the hungry, and that you bring to your house the poor who are cast out; when you see the naked, that you cover him, and not hide yourself from your own flesh?
Isaiah 58:6-7
God's fast is more of a self-sacrifice. It's the kind that allows others to reap the benefit of our sacrifice. God's fast is one in which we forgive those who have offended us. It allows the oppressed to go free. It breaks yokes, which increases the anointing available for ministry.
When the anointing comes in, all things are possible. People begin to share their goods with those who have little. We see reconciliation in our families because forgiveness and love reign. When man puts down his own way and doing what he pleases, God sees this as the type of fast that He has chosen. God is love and when we cease doing things our own way we demonstrate His love to others. We begin to let God loose in us.
We are born again, but it is only when we yield to the Spirit of God who dwells within us that we see the manifestation of His work. Doing things our own way keeps God bottled up and bound within us. When we begin the fast that He has chosen, we cease doing what we please and seek to please Him.
---
WEDNESDAY
Then your light shall break forth like the morning, your healing shall spring forth speedily, and your righteousness shall go before you; the glory of the Lord shall be your rear guard.
Then you shall call, and the Lord will answer; you shall cry, and He will say, 'Here I am.' If you take away the yoke from your midst, the pointing of the finger, and speaking wickedness, if you extend your soul to the hungry and satisfy the afflicted soul, then your light shall dawn in the darkness, and your darkness shall be as the noonday.
Isaiah 58:8-10
The breakthrough of God will come upon you suddenly when you afflict your soul by giving your food to the hungry.
Is giving to others an affliction of the soul? Think about it. If God tells you to invite somebody off the street into your home for a meal, think about the mental strain that it puts one under. First we want to say it's not God because it may not be safe to do this. Then we don't want to be rejected. They may not want to accept our hospitality. We can go on and on for days in this type of affliction.
Even after we have obeyed God we may find that we torment our own souls with thoughts of misgiving, self-doubt and fear. Your healing comes when you forget about yourself long enough to glorify God.
The lines of communication with God become instantly open. He answers you speedily, even before you call. You will receive revelation, wisdom, and understanding. The heavens open up and the glory of God follows you. You can have what you say in a new way because your righteousness breaks forth. Righteousness makes everything you think, say and do in line with God's will.
The type of fast that He has chosen makes you right before Him. You have no doubt that you please Him.
---
THURSDAY
If you take away the yoke from your midst, the pointing of the finger, and speaking wickedness, if you extend your soul to the hungry and satisfy the afflicted soul, then your light shall dawn in the darkness, and your darkness shall be as the noonday.
The Lord will guide you continually, and satisfy your soul in drought, and strengthen your bones; you shall be like a watered garden, and like a spring of water, whose waters do not fail.
Isaiah 58:10-11
Do you need to come out of trouble, darkness, illness, or debt? If you will give food to the poor, you will come out of darkness. If you will cease oppressing others by blaming, faultfinding, pointing the finger at them, God will send water to you even in a drought.
Is your water bill out of control? Try allowing God to supply water to you by being kind and allowing people around you to make mistakes without pointing the finger and making a big deal out of their weaknesses and faults.
Has somebody been unkind and unjust toward you? Perhaps you tried everything you knew to keep the relationship on good terms, and it seems they never responded in kind. You want to blame them for the fact that they did this. It is difficult for you to let it go. If you will put that away, and allow God to use you, and do something for someone else even when you feel misused, God will reward you greatly.
This is the fast that He has chosen.
---
FRIDAY
Those from among you shall build the old waste places; you shall raise up the foundations of many generations; and you shall be called the Repairer of the Breach, The Restorer of Streets to Dwell In.
If you turn away your foot from the Sabbath, from doing your pleasure on My holy day, and call the Sabbath a delight, the holy day of the Lord honorable, and shall honor Him, not doing your own ways, nor finding your own pleasure, nor speaking your own words, then you shall delight yourself in the Lord; and I will cause you to ride on the high hills of the earth, and feed you with the heritage of Jacob your father.
The mouth of the Lord has spoken.
Isaiah 58:12-14
The joy of the Lord is found in this type of fast. By living a life of sharing what we have with others and loving others, we find that we delight ourselves in the Lord. When we do that, He gives us the desires of our hearts. We allow ourselves to grow in His grace and divine purpose by letting go of selfish and fleshly things.
If we put away strife, debate and selfishness, then we and those whom we touch will be known as peacemakers, repairers of breaches, and we will be a delightsome land. Others of like character will spring up from us. God will cause us to grow and multiply. This type of fast is not too difficult for us. It is possible in God. When we do these things, we can see God's heart and know His ways. His ways are higher than ours, and we have access to a higher place in Him.
Should we fast? The answer is obvious to me. The fast that He has chosen is worth it.