A teaching by Rev. Barbara Williams, President of the Ministry of the Watchman International
Week of October 25-29, 2021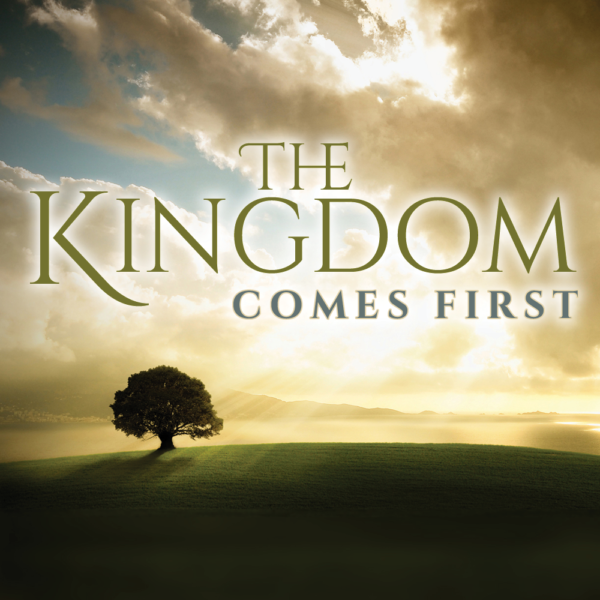 MONDAY
Consider the lilies, how they grow: they neither toil nor spin; and yet I say to you, even Solomon in all his glory was not arrayed like one of these. If then God so clothes the grass, which today is in the field and tomorrow is thrown into the oven, how much more will He clothe you, O you of little faith?
Luke 12:27-28
Jesus tells us what to focus our attention upon. He tells us to consider the lilies of the field. Obey this command. Think about the lilies that grow in the fields. They don't toil or spin. In other words, the lilies' needs are somehow met, and they spend no time whatsoever on the provision of things necessary for their growth and health. And the lilies don't dress cheap, either. They are arrayed as royally as Solomon was. Solomon was the richest and wisest man who ever lived. He had it all.
So God clothes the lilies to this degree. How will He clothe us? He will clothe us much more. Most of us do not believe this. He will clothe us much more! This is a tremendous blessing and promise. Of course all of God's promises are conditional. We must believe and obey the command of what to do instead of what we feel we want to do.
---

If you are in need of healing, there is good news! Proverbs 4:20-22 SAYS:
My son, attend to my words; incline thine ear unto my sayings. Let them not depart from thine eyes; keep them in the midst of thine heart. For they are life unto those that find them, and health to all their flesh.
So there is life and health in God's word. Since God's word is medicine, we must take it like we would a prescription. I suggest three times a day, like you would your food. Remember, healing is the children's bread. Consider this your "dose" for today. Remember, read, and meditate three times a day the following:
Rx: Isaiah 33:24 ~ No one living in Zion will say, "I am sick"; and the sins of those who dwell there will be forgiven.
---
"Study to show thyself approved unto God, a workman that needeth not to be ashamed, rightly dividing the word of truth."
2 Timothy 2:15
If you've never studied the Bible from Genesis to Revelation, we invite you to join us as we read through the Bible in a year. Read and meditate on these chapters this week:
October 25: 2 Kings 6, 1 Timothy 3, Daniel 10, Psalms 119:1-24
October 26: 2 Kings 7, 1 Timothy 4, Daniel 11, Psalms 119:25-48
October 27: 2 Kings 8, 1 Timothy 5, Daniel 12, Psalms 119:49-72
October 28: 2 Kings 9, 1 Timothy 6, Hosea 1, Psalms 119:73-96
October 29: 2 Kings 10, 2 Timothy 1, Hosea 2, Psalms 119:97-120
October 30: 2 Kings 11-12, 2 Timothy 2, Hosea 3-4, Psalms 119:121-144
October 31: 2 Kings 13, 2 Timothy 3, Hosea 5-6, Psalms 119:145-176

---
TUESDAY
And do not seek what you should eat or what you should drink, nor have an anxious mind. For all these things the nations of the world seek after, and your Father knows that you need these things.
Luke 12:29-30
The condition is not to seek these things. What a contradiction. Throughout life we are consumed with seeking provision. The focus of most of our education is based on making provision for us. We are encouraged to seek a good education to enable us to provide for ourselves. We are encouraged by our family and friends to associate with good people, people who will advance us so that we will have success. Success usually translates into some type of material wealth or comfort or provision. Most of our human fears revolve around lack of provision or security. We are driven, as natural men, to seek food, shelter, and comfort. Why, then would Jesus tell us not to seek these things?
Because we are no longer mere mortal men, but we have been born into royalty. We are born of His spirit, and live by a different set of laws now. We are born into His Kingdom. The rules of God's Kingdom are quite different from the laws of the kingdoms of this world. The first rule of the Kingdom of God is have faith in God. Do not be of a doubtful mind! Quit doubting that what God tells you to do will work. Have faith in God. Put your trust in God. He is your Heavenly Father. An earthly father even makes provision for his children. God knows what you have need of. He is love. Love gives. He will provide for you. Oh, you think you've been too bad for Him to love and provide for you? Guess what? That's what qualifies you for God's mercy. Be glad He doesn't reward us according to our transgressions, but He forgives our sin if we turn away from it. We then qualify for His covenant blessings.
---
WEDNESDAY
But seek the kingdom of God,
and all these things shall be added to you.
Luke 12:31
We are instructed to seek His Kingdom instead of seeking provision. We are commanded to ask for what we need, making our request known to God: But seeking implies a desire to be satisfied through something. Provision will not satisfy us, but righteousness will. If we seek God's power, dominion, rulership, and grace in our lives, then we will have no lack of any good thing.
Righteousness brings about provision in every area. Righteousness must come first. We begin to live like the heathen if we have no desire for righteousness. Without righteousness, we will lie, cheat, or steal to obtain what we need. With righteousness, we receive God's provision, and are able to maintain our dignity and honor. We can maintain our godliness. We will not commit the sin of Esau, who ignored his birthright (righteousness) and merely focused on his physical needs.
God is looking for a people who will recognize what manner of spirit they are. He wants a people who will put the Kingdom first.
---
THURSDAY
Do not fear, little flock, for it is your Father's good pleasure to give you the kingdom.
Luke 12:32
Of course we fear not getting what we need. Then we are upset about what we will eat or drink or where we will live. Somehow we think worry causes things to happen. We think that IF WE CONSIDER THESE THINGS ENOUGH, WE BELIEVE WE WILL HAVE THEM. The Kingdom way is just the reverse. Jesus says, if we put the Kingdom first, seeking to be right with God, reading His word, worshipping Him and loving Him, helping others, praying for loved ones, and enemies, too, then He will add these things to us. He considers the material merely things. He adds things as we seek the Kingdom.
We must desire the Kingdom. This is how His rule and dominion manifest: through what we desire. We must seek, go after, treasure, cherish, and give all for the Kingdom. That's what seeking is. We must desire justice, righteousness, holiness, and purity. We must desire to see God's righteous laws prevail over sin and injustice. Then God gives us things as a paycheck when we put the things that concern Him most first. God desires that His Kingdom advance and be made available to all men. He commands us to carry out the Great Commission: to go into all the world and preach the gospel to every creature. This is putting the Kingdom first. Then have faith that God will add the necessary things to us. It is sometimes hard to discipline oneself to this command, but it works.
Fearing not is somewhat hard for people to do at first. However, if you will command yourself to continue to seek the things of God first, you will not have time to worry about or focus on the material. Many times people continue to worry about the material because they have never put the things of the Kingdom first. They are always seeking the material. Many times we serve God while watching to see what He will give us in return. This is not seeking the Kingdom.
If our needs are not met immediately, we are discouraged, depressed and feel desperate to get our own provision. This is not the Kingdom of God. We are yet in darkness. Sometimes we resent the manner in which God provides. This complaining spirit is also darkness and keeps us from receiving the full provision of God, because it shuts the Kingdom of God off from us. Only faith keeps that door open. Only righteousness, peace and joy keep it open.
Are you seeking those things, or are you yet worried about your bills? Worried about back to school clothes. Fear not!!!! It pleases Him to give you the Kingdom. Does the Kingdom have material provision? The Kingdom of God has better than material possessions. It has the keys to all things.
---
FRIDAY
Sell what you have and give alms; provide yourselves money bags which do not grow old, a treasure in the heavens that does not fail, where no thief approaches nor moth destroys. For where your treasure is, there your heart will be also.
Luke 12:33-34
If you have lack, then give away what you have to someone less fortunate than you. Don't give away your worst; give away your best. That is the Kingdom way. Sow in righteousness; reap in mercy. Mercy brings all the material provision we need. Mercy allows God to give you everything you need. A job will never do this.
Some years ago, my husband began to invest in a 401K plan at his job. This was not his paycheck, but it was a benefit connected with his job. Benefits are a form of mercy extended by the employer that adds more of a blessing to the employee's paycheck. Material minded persons look only at the paycheck.
Mercy minded persons look at the benefits. Sick benefits are not the only benefit a job can offer. If you walk in divine health, you will never need the sick benefits, but a benefit that matches every dollar you give, it will add to what you consider the primary reason for working. Because of the 401K benefit, his retirement fund increased tremendously. We received more because of this mercy provision than we would by merely looking at the provision of the paycheck.
Saint of God, don't be deceived. Quit seeking a mere paycheck, seek the benefits of focusing entirely upon God and what He feels is important. If you would dare trust Him by seeking His Kingdom of righteousness for all men first, then He will prove to you that giving you things is not a problem for Him. It is His good pleasure to give you the Kingdom first and then add things to you.
If you have not received His righteousness, peace, and joy, then He cannot give you things. You are not ready to receive them. But if you would dare put His kingdom first, and receive His righteousness, peace and joy, then all, all, all, all, all, all, all these things; what you will eat, drink, and wear, will be added to you.