A teaching by Rev. Barbara Williams, President of the Ministry of the Watchman International
Week of November 8-12, 2021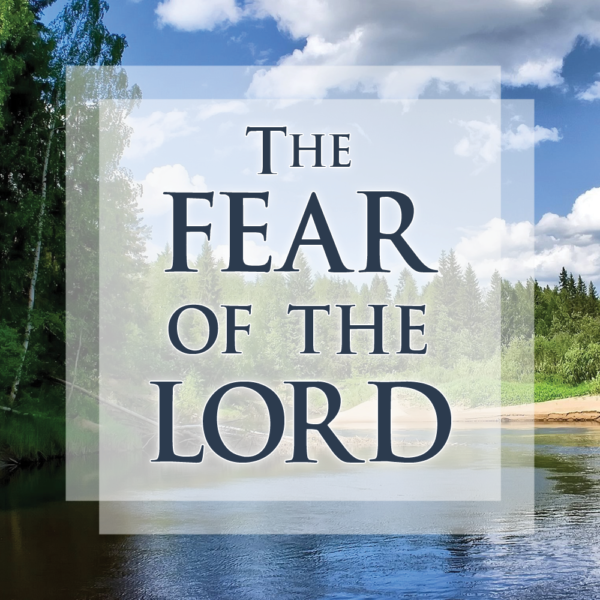 MONDAY
Then they came to the other side of the sea, to the country of the Gadarenes. And when He had come out of the boat, immediately there met Him out of the tombs a man with an unclean spirit, who had his dwelling among the tombs; and no one could bind him, not even with chains, because he had often been bound with shackles and chains. And the chains had been pulled apart by him, and the shackles broken in pieces; neither could anyone tame him.
Mark 5:1-4
This man is a hard case. Most of us should be able to identify with him in some way. If you don't fit the bill, then more than likely you know someone who does. This is a man that no man can tame. Being tamed by man is part of God's system; it's a good thing. God gives laws, governments, leaders, heads of households, and companies in order that we may have systems that cause His purposes on the earth to be accomplished. We all must obey man. Our society would fall into anarchy and chaos if man was not able to rule and govern, and those being governed must be obedient to the laws that are set forth. Some things we must obey whether we agree totally with them or not. It's called humility, and it brings God's blessings into one's life. Rebellion always opens us up to the devil's influence because God sees it as witchcraft (1 Samuel 15:23).
---

If you are in need of healing, there is good news! Proverbs 4:20-22 SAYS:
My son, attend to my words; incline thine ear unto my sayings. Let them not depart from thine eyes; keep them in the midst of thine heart. For they are life unto those that find them, and health to all their flesh.
So there is life and health in God's word. Since God's word is medicine, we must take it like we would a prescription. I suggest three times a day, like you would your food. Remember, healing is the children's bread. Consider this your "dose" for today. Remember, read, and meditate three times a day the following:
Rx: Isaiah 26:3-4 ~ You will keep him in perfect peace, whose mind is stayed on You, because he trusts in You. Trust in the Lord forever, for in Yah, the Lord, is everlasting strength.
---
"Study to show thyself approved unto God, a workman that needeth not to be ashamed, rightly dividing the word of truth."
2 Timothy 2:15
If you've never studied the Bible from Genesis to Revelation, we invite you to join us as we read through the Bible in a year. Read and meditate on these chapters this week:
November 8: 2 Kings 21, Hebrews 3, Hosea 14, Psalms 139
November 9: 2 Kings 22, Hebrews 4, Joel 1, Psalms 140-141
November 10: 2 Kings 23, Hebrews 5, Joel 2, Psalms 142
November 11: 2 Kings 24, Hebrews 6, Joel 3, Psalms 143
November 12: 2 Kings 25, Hebrews 7, Amos 1, Psalms 144
November 13: 1 Chronicles 1-2, Hebrews 8, Amos 2, Psalms 145
November 14: 1 Chronicles 3-4, Hebrews 9, Amos 3, Psalms 146-147

---
TUESDAY
And always, night and day, he was in the mountains and in the tombs, crying out and cutting himself with stones.
When he saw Jesus from afar, he ran and worshiped Him.
Mark 5:5-6
Here we see an unfortunate man who has wound up totally possessed by devils. This man that no man can tame is a self-destructive person. Whenever you rebel against man, you destroy yourself. There is something self-destructive in all forms of rebellion. If we are chronic law-breakers, we wind up in jail. Our government has an entire system dedicated to taming the rebellious. It is called the Department of Corrections. This is where all rebels wind up for both their own good and for the good of society. This is where this man was, but the man-made chains could not hold him. In his torment he resorted to hurting himself. God always hands the rebellious and unforgiving over to the tormentors (Matthew 18:34) in order to teach them to fear the Lord. It worked in this man's case. His rebellious days are over. When he sees Jesus, he runs to Him and worships Him. This is the beginning of wisdom.
---
WEDNESDAY
And he cried out with a loud voice and said, "What have I to do with You, Jesus, Son of the Most High God? I implore You by God that You do not torment me."
For He said to him, "Come out of the man, unclean spirit!" Then He asked him, "What is your name?"
And he answered, saying, "My name is Legion; for we are many." Also he begged Him earnestly that He would not send them out of the country.
Mark 5:7-10
God always sends help. His mercy endures forever. God saw this man before he was in his mother's womb, and had prepared a day of deliverance for him. He could be healed any time he sought Jesus, because the day of the Lord is nigh at hand. To seek the Lord is the beginning of wisdom. But this man has to struggle. Even though his heart is after the Lord, desiring to worship Him, the devils that control him are crying out at the same time, still trying to control his life. Paul told us that sin that lives in our members will forbid us from doing the things our spirits desire to do.
How many times have we made up our minds to spend more time in worship only to be talked out of it by ourselves, our sinful members that want to do what they want all the time. But God prevails. When we are finally sick and tired of being controlled by the flesh or the devil, we will rise up and reaffirm our love for God. Wrestling against our sinful desires will cause our spirits to prevail. This man was shown mercy, and Jesus undertakes for him.
---
THURSDAY
Now a large herd of swine was feeding there near the mountains. So all the demons begged Him, saying, "Send us to the swine, that we may enter them." And at once Jesus gave them permission. Then the unclean spirits went out and entered the swine (there were about two thousand); and the herd ran violently down the steep place into the sea, and drowned in the sea.
So those who fed the swine fled, and they told it in the city and in the country. And they went out to see what it was that had happened.
Mark 5:11-14
Jesus continues to wrestle against the binding forces in this man's life. You can see that the enemy is not eager to let this man go. Devils do not like authority. They plead and try to get us to compromise with them. Have you ever struggled with something that was potentially dangerous to you? It may be smoking or perhaps some pesky ailment is trying to attach itself to you. Some of us are plagued with laziness or self-pity. All these afflictions have the potential of controlling us and keeping us from being productive for God, or for worshipping Him and putting Him first.
Our flesh cries for attention. Ignore the screams of the flesh. No man can tame it anyway, but the Spirit of God will prevail if we are wise and refuse to give up. If you have let the screams of the flesh convince you to turn your attention away from God, repent and give Jesus your full attention again. Never give up. Your deliverance is at hand. This is the fear of the Lord.
---
FRIDAY
Then they came to Jesus, and saw the one who had been demon-possessed and had the legion, sitting and clothed and in his right mind. And they were afraid. And those who saw it told them how it happened to him who had been demon-possessed, and about the swine. Then they began to plead with Him to depart from their region.
And when He got into the boat, he who had been demon-possessed begged Him that he might be with Him. However, Jesus did not permit him, but said to him, "Go home to your friends, and tell them what great things the Lord has done for you, and how He has had compassion on you." And he departed and began to proclaim in Decapolis all that Jesus had done for him; and all marveled.
Mark 5:15-20
Jesus does a miracle and is told to leave town.
Why is the miracle working power of God rejected? Don't we cry daily for miracles? Do we not all need miracles? Do we not serve the God of miracles? Then why would the people of the town chase Jesus out of town when they heard about the miracle that He had just performed?
Perhaps they did not fear the Lord as the demoniac man did. There are always two reactions to a miracle. There is the reaction of the recipient and the reaction of the crowd. One is the reaction of faith, the other is unbelief. Have you ever been to a healing service? Many people in the audience are unbelieving and skeptical. Many will say that the miracles are fake.
Healing minister John Alexander Dowie, a great man of faith of the last century, was jailed many times for practicing medicine without a license. Those who do not have the fear of God will fight against the miracle. Those who fear the Lord will receive the miracle. Do you need a miracle? God wants to give you one. Don't be as the skeptics. Don't drive the Holy Spirit out. Cling to Him. Worship God and seek Him in the Word. Your faith will grow and the miracle will soon follow.
That is the fear of the Lord.