A teaching by Rev. Barbara Williams, President of the Ministry of the Watchman International
Week of December 27-31, 2021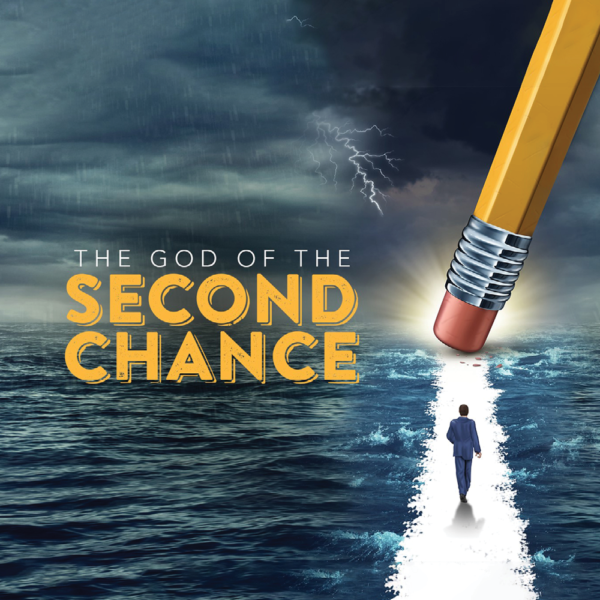 MONDAY
Then Jesus came to Bethsaida; and they brought a blind man to Him, and begged Him to touch him.
Mark 8:22
Jesus is at Bethsaida. It means "fishing house."
What is Jesus fishing for?
He is looking for that "certain" person. Many of the accounts of Jesus' works describe the persons He ministered to as "certain" people. "There was a certain woman with an issue of blood…" is an example. Those certain persons are those who have faith toward God working on their behalf. This is the most important thing to know about God's miracle working power: it is activated by our faith in God. There is always a Bethsaida available for us. It is a place where Jesus is fishing, His eyes roaming to and fro looking for someone to touch. He chooses this man, because the man asks, or beseeches Him to heal him.
---

If you are in need of healing, there is good news! Proverbs 4:20-22 SAYS:
My son, attend to my words; incline thine ear unto my sayings. Let them not depart from thine eyes; keep them in the midst of thine heart. For they are life unto those that find them, and health to all their flesh.
So there is life and health in God's word. Since God's word is medicine, we must take it like we would a prescription. I suggest three times a day, like you would your food. Remember, healing is the children's bread. Consider this your "dose" for today. Remember, read, and meditate three times a day the following:
Rx: Hebrews 13:8 ~ Jesus Christ is the same yesterday, today, and forever.
---
"Study to show thyself approved unto God, a workman that needeth not to be ashamed, rightly dividing the word of truth."
2 Timothy 2:15
If you've never studied the Bible from Genesis to Revelation, we invite you to join us as we read through the Bible in a year. Read and meditate on these chapters this week:
December 27: 2 Chronicles 32, Revelation 18, Zechariah 14, John 17
December 28: 2 Chronicles 33, Revelation 19, Malachi 1, John 18
December 29: 2 Chronicles 34, Revelation 20, Malachi 2, John 19
December 30: 2 Chronicles 35, Revelation 21, Malachi 3, John 20
December 31: 2 Chronicles 36, Revelation 22, Malachi 4, John 21
January 1: Genesis 1, Matthew 1, Ezra 1, Acts 1
January 2: Genesis 2, Matthew 2, Ezra 2, Acts 2

---
TUESDAY
So He took the blind man by the hand and led him out of the town. And when He had spit on his eyes and put His hands on him, He asked him if he saw anything.
Mark 8:23
So Jesus takes the fish by the hand. He doesn't gut him and clean him on the inside, but He wants this fish kept alive to breed other fish. This is why the Lord gives us many opportunities to experience His love. He wants us to treat others as He treats us, so He helps us and He makes us new creatures by healing our diseases, meeting our needs, and helping us in other ways. So He takes the fish by the hand, and leads him out of the town.
Have you ever noticed that people in the bible have been healed as they walked with servants of God?
Elisha was promoted after walking with Elijah, the man by the pool walked at Jesus command, washed his eyes and came back seeing. This man could have been healed after walking with Jesus, but was not.
What does Jesus do?
---
WEDNESDAY
So He took the blind man by the hand and led him out of the town. And when He had spit on his eyes and put His hands on him, He asked him if he saw anything.
Mark 8:23
Jesus touches him. He puts spit on his eyes. Jesus is working to activate the man's faith to be healed. Does He do that with us?
Yes. Many times the Lord comes near to us and "leads us out" of the trouble we are in. If we continue to follow Him, He touches us and allows us to recover from the darkness we have been trapped in. He is always willing to work with us. The question is, are we as willing to work with Him?
Do we see the Lord as being ever present and ever loving and willing to help?
Or do we see the Lord as distant, hard to get to know, and unapproachable?
Perhaps this man's problem was not so much His physical blindness, but his view of God.
---
THURSDAY
So He took the blind man by the hand and led him out of the town. And when He had spit on his eyes and put His hands on him, He asked him if he saw anything.
And he looked up and said, "I see men like trees, walking."
Mark 8:23-24
So Jesus touches the man and asks what he sees. His reply is that he sees some, but not as clearly as he should. This happens sometimes when we get new revelation from God. We have a small glimpse of the truth, but not a clear picture. We receive according to our proportion of faith. When this man yields to the anointing, he receives as much from that touch as his faith will allow. He sees men as trees, walking. This means that he has perhaps been able to see in the past, but somehow has lost his sight. He knows what a tree looks like from experience. Many of us lose what was once given to us, but if we will beseech God, He gives us a second chance to see.
---
FRIDAY
Then He put His hands on his eyes again and made him look up. And he was restored and saw everyone clearly.
Mark 8:25
The God of the Second Chance gives this man a second touch. Is there something that you have attempted for God and not been able to succeed at it yet?
The God of a Second Chance is always there for us, to help and lead and guide us into the thing that is lacking in our lives. Vision is so important that Jesus will touch us over and over again to enable us to see clearly. It is not enough to feel better, or to get a little touch from God, but it is important that we see clearly, as God sees. It is important that we allow and receive that second touch from the Lord.