A teaching by Rev. Barbara Williams, President of the Ministry of the Watchman International
Week of January 3-7, 2022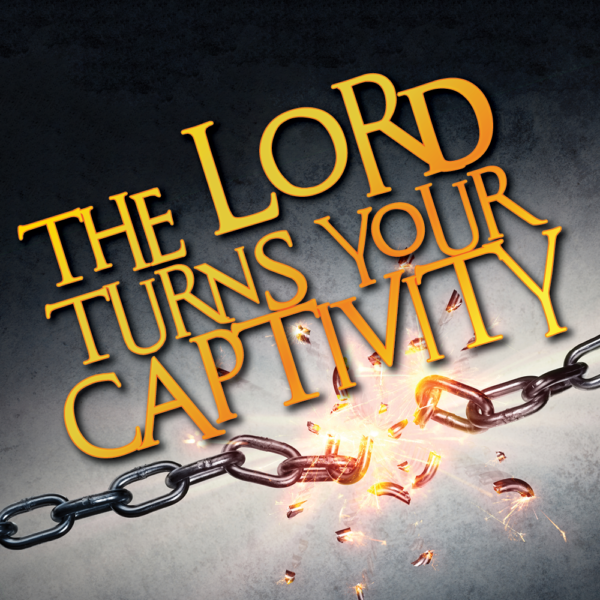 MONDAY
When the Lord brought back the captivity of Zion, we were like those who dream.
Psalm 126:1
When the Lord turned the captivity of Zion, we were like those who dream. I LOVE THE SOUND OF THIS SCRIPTURE. Only problem is, I'm back at work, and feel as though I'm in bondage again. I can still remember how excited I was when my vacation began, only now, it's over and I'm back at the old grind. I'm trying to get back into the groove, but it's hard. I keep thinking about how I'd like to retire already. What would it be like to have a million dollars. There are those programs that are popular now… "How to win one million dollars", "Greed." I guess it's not too realistic to set my sights on something like that. I guess I'll just quit daydreaming and get back to work. Discipline is the answer, yes I'll use self-control and discipline.
---

If you are in need of healing, there is good news! Proverbs 4:20-22 SAYS:
My son, attend to my words; incline thine ear unto my sayings. Let them not depart from thine eyes; keep them in the midst of thine heart. For they are life unto those that find them, and health to all their flesh.
So there is life and health in God's word. Since God's word is medicine, we must take it like we would a prescription. I suggest three times a day, like you would your food. Remember, healing is the children's bread. Consider this your "dose" for today. Remember, read, and meditate three times a day the following:
Rx: Psalm 103:1-5 ~ Bless the Lord, O my soul, and all that is within me, bless His holy name! Bless the Lord, O my soul, and forget not all His benefits, Who forgives all your iniquity, Who heals all your diseases, Who redeems your life from the pit, Who crowns you with steadfast love and mercy, Who satisfies you with good so that your youth is renewed like the eagle's.
---
"Study to show thyself approved unto God, a workman that needeth not to be ashamed, rightly dividing the word of truth."
2 Timothy 2:15
If you've never studied the Bible from Genesis to Revelation, we invite you to join us as we read through the Bible in a year. Read and meditate on these chapters this week:
January 3: Genesis 3, Matthew 3, Ezra 3, Acts 3
January 4: Genesis 4, Matthew 4, Ezra 4, Acts 4
January 5: Genesis 5, Matthew 5, Ezra 5, Acts 5
January 6: Genesis 6, Matthew 6, Ezra 6, Acts 6
January 7: Genesis 7, Matthew 7, Ezra 7, Acts 7
January 8: Genesis 8, Matthew 8, Ezra 8, Acts 8
January 9: Genesis 9-10, Matthew 9, Ezra 9, Acts 9

---
TUESDAY
Then our mouth was filled with laughter, and our tongue with singing. Then they said among the nations, "The Lord has done great things for them." The Lord has done great things for us, and we are glad.
Psalm 126:2-3
Laughter? Singing? I don't think so. I'm too stressed for that. There are so many things to catch up on. I've gotten behind in my filing, phone calls, all of that. I don't have anything to sing about. But there is a song that keeps popping into my head. It makes me feel good when I think the Words. I feel like rejoicing each time I sing it. It always moves me into joy. It reminds me of the goodness of God.
"Oh, magnify the Lord with me
And let us exalt His name forever
I sought the Lord and He heard me
And delivered me from all my fears."
Have I found the key? Shall I magnify the Lord, even though I have too much work to do, and it's much too soon after the holidays for me to be this absorbed in my work? Can just talking and thinking about how great God is bring me out of my captivity? It seems it can.
---
WEDNESDAY
Bring back our captivity, O Lord, as the streams in the South.
Psalm 126:4
Hey, this day, I'm feeling a lot better than I did on MONDAY. Maybe I've just gotten adjusted to work again… or maybe the Lord turned my captivity in the midst of my captivity because I exalted Him.
"O, worship the Lord in the beauty of holiness.
He has done great things for me."

The Lord who turns streams in the south can surely turn my mood from mourning to laughing. What a mighty God we serve… He even cares about me and my job.

"Oh, magnify the Lord with me…"
---
THURSDAY
Those who sow in tears shall reap in joy.
Psalm 126:5
No matter how hard things get, God will always bless us in due season. Most of us don't have such extreme situations at work, but even if we are moved to tears, we shall overcome in our season. God always leads us into liberty. He sets the captives free.
---
FRIDAY
He who continually goes forth weeping, bearing seed for sowing, shall doubtless come again with rejoicing, bringing his sheaves with him.
Psalm 126:6
Our tears are precious to the Lord. He sees them and honors them. He sees our tears as precious seed, and says that in due season those tears that we have shed will bear precious fruit, and that gathering this fruit will cause us to rejoice. This makes it all worth it… He turns our captivity in small and big things.