A teaching by Rev. Barbara Williams, President of the Ministry of the Watchman International
Week of February 28-March 4, 2022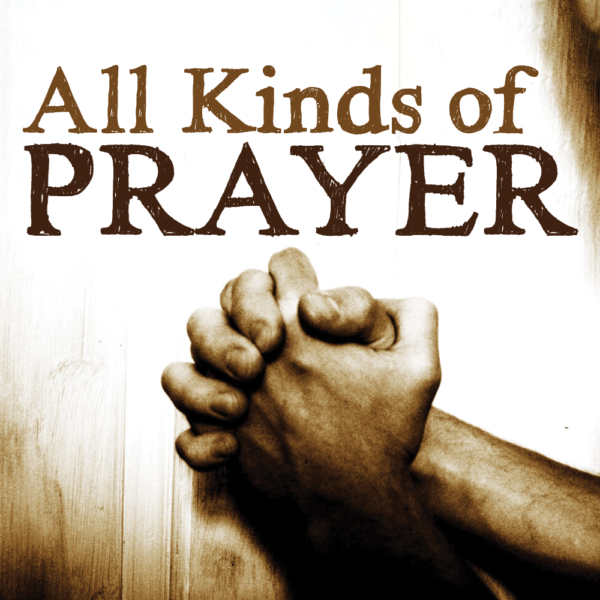 MONDAY
Finally, my brethren, be strong in the Lord and in the power of His might. Put on the whole armor of God, that you may be able to stand against the wiles of the devil.
Ephesians 6:10-11
Apostolic anointing carries with it a strong confidence in the authority of the believer. The apostle Paul was giving instructions for success in the faith to the believers at Ephesus. This was an interesting place. It was a seaport city, bustling with activity. Ephesus was perhaps the New York City of the Mediterranean in the first century. There were many cultures serving many gods in that area, but God had developed a church there. This church was intended to survive, be strong, and overcome. They needed instructions to insure their success. So the apostle tells them to be strong in the Lord, not their own strength, but the Lord's strength. They will need it to overcome all the temptations and wiles of the "Beast at Ephesus."
Paul begins to tell them things that they can relate to. He begins to address the strength of the Lord and what it entails. The whole armor of God is something that he is about to tell them about. I'm sure he has donned this armor all his Christian life. Now he is ready to tell the believers living there about their responsibility in doing the same thing. Why is this armor necessary? He wants them to be able to stand against the wiles of the devil. This armor will defeat the devil on the thought level. This is such an important aspect of warfare. When we defeat Satan on the thought level, then our victory is assured.
---

If you are in need of healing, there is good news! Proverbs 4:20-22 SAYS:
My son, attend to my words; incline thine ear unto my sayings. Let them not depart from thine eyes; keep them in the midst of thine heart. For they are life unto those that find them, and health to all their flesh.
So there is life and health in God's word. Since God's word is medicine, we must take it like we would a prescription. I suggest three times a day, like you would your food. Remember, healing is the children's bread. Consider this your "dose" for today. Remember, read, and meditate three times a day the following:
Rx: Malachi 4:2-3 ~ "But to you who fear My name the Sun of Righteousness shall arise with healing in His wings; and you shall go out and grow fat like stall-fed calves. You shall trample the wicked, for they shall be ashes under the soles of your feet on the day that I do this," says the Lord of hosts.
---
"Study to show thyself approved unto God, a workman that needeth not to be ashamed, rightly dividing the word of truth."
2 Timothy 2:15
If you've never studied the Bible from Genesis to Revelation, we invite you to join us as we read through the Bible in a year. Read and meditate on these chapters this week:
February 28: Exodus 11:1-12:21, Luke 14, Job 29, 1 Corinthians 15
March 1: Exodus 12:22-51, Luke 15, Job 30, 1 Corinthians 16
March 2: Exodus 13, Luke 16, Job 31, 2 Corinthians 1
March 3: Exodus 14, Luke 17, Job 32, 2 Corinthians 2
March 4: Exodus 15, Luke 18, Job 33, 2 Corinthians 3
March 5: Exodus 16, Luke 19, Job 34, 2 Corinthians 4
March 6: Exodus 17, Luke 20, Job 35, 2 Corinthians 5

---
TUESDAY
For we do not wrestle against flesh and blood, but against principalities, against powers, against the rulers of the darkness of this age, against spiritual hosts of wickedness in the heavenly places.
Ephesians 6:12
Paul begins by identifying the enemy. This is essential in any warfare. Imagine going to war against an enemy we can't identify. You would never be able to recognize him, know when he's coming or know when he's going. So we have to identify the enemy. He identifies not flesh and blood, but spiritual forces, personalities and entities. This is important to know, because the spiritual foe will never be fought by wrestling with flesh and blood. This type of foe can only be fought in prayer.
What kind of prayer? All kinds of prayer.
If you fight on land, you need land weapons. If you fight on the sea, you need sea weapons. Airborne warfare demands air weapons. Here we have outlined the hierarchy of demonic power. Demons fight on different levels of power. They are organized because there are not enough of them to wage a successful warfare. Because they have little power, they must work through deception, fear, surprise and shock. If they can immobilize a believer, shock him and put him into fear and defeat, then he can win. If the believer is equipped to ward off the attack by walking in protective gear, then he will withstand the devices and plots of the devil.
---
WEDNESDAY
Therefore take up the whole armor of God, that you may be able to withstand in the evil day, and having done all, to stand.
Stand therefore, having girded your waist with truth, having put on the breastplate of righteousness, and having shod your feet with the preparation of the gospel of peace; above all, taking the shield of faith with which you will be able to quench all the fiery darts of the wicked one.
Ephesians 6:13-16
The whole armor of God causes us to be able to withstand the wiles of the devil. Imagine this: the devil has no real power. He can only make us think he does. If we do not take a stand with our words of faith, we will go down to defeat. It's one thing to know that the devil is powerless, but the person of faith will say it, confront the devil, resist him, and watch him flee. How do we withstand and resist the devil? With our words, that's how. What you say is what you get. You can tell how well "armored" a person is by what they say. People who know the Word are different than people who have faith in the Word. If you have faith in God, you will say (Mark 11:22).
What do you say when symptoms of lack occur? Do you say, "My God shall supply… The Lord is my shepherd, I shall not want?" Do you command Satan to let go of your goods in Jesus' name? If not, begin to do so. You withstand with your confession. Use that same weapon over and over again until you see your victory.
---
THURSDAY
Stand therefore, having girded your waist with truth, having put on the breastplate of righteousness, and having shod your feet with the preparation of the gospel of peace; above all, taking the shield of faith with which you will be able to quench all the fiery darts of the wicked one.
Ephesians 6:14-16
Dress in peace. This is your assurance that God honors what you are doing. Walk in peace. Strife only stirs up the enemy and assures your defeat. Some people have little peace. They spend most of their time trying to reason their way out of their difficulties, or trying to find out who likes or dislikes them. They wrestle against flesh and blood. Confronting flesh and blood only sows seeds that you don't want to reap. You don't want to accuse people.
This is what happens most times when people begin to understand spiritual warfare. They believe it's the devil, but they have to accuse the flesh that they suspect the devil is operating through. You need never confront flesh and blood as long as you take authority of the devil. Often if you pray about situations, you will find out that if the devil is involved, he will loosen his grip on the person who is influenced by him.
Try it on yourself sometimes. When you feel fear, begin to command the spirit of fear away from you. You will find that the fear will release its grip on your mind. Oh yeah, everybody can be influenced by the devil… even you.
---
FRIDAY
And take the helmet of salvation, and the sword of the Spirit, which is the word of God; praying always with all prayer and supplication in the Spirit, being watchful to this end with all perseverance and supplication for all the saints.
Ephesians 6:17-18
The helmet of salvation helps you keep in mind that deliverance will come if you follow these instructions. God will deliver whole those who abide under his shadow. Wearing the whole armor of God is the same as abiding under the shadow of the Almighty. Our offensive weapon is the word of God. We use this to defend our position. See yourself as standing on a hill and someone is trying to push you off the edge. You take your stand and declare that you will not be moved. As you declare this, the Sword of the Spirit pierces the enemy and he flees. He may return, but he has moved and is less powerful after you have spoken the Word to him than he was before you spoke to him. When you speak the Word to the enemy, he is pierced with the sword. You afflict and wound him. Remember what Jesus did to cause Satan to leave him: He told the devil what was written. Speak the Word with authority, boldness, and faith, and the devil will flee from you.
Remember to pray using all kinds of prayer. Don't get comfortable with only one prayer. You will need many weapons to defeat Satan. He loves believers who only know one method. Supplication, petition, declaration, affirmation, consecration, proclamation, tongues and agreement are all different kinds of prayer that may be necessary at different times to defeat the enemy. Make attaining knowledge about prayer a priority in your life. If you want to stand in the evil day, use all kinds of prayer.