A teaching by Rev. Barbara Williams, President of the Ministry of the Watchman International
Week of March 7-11, 2022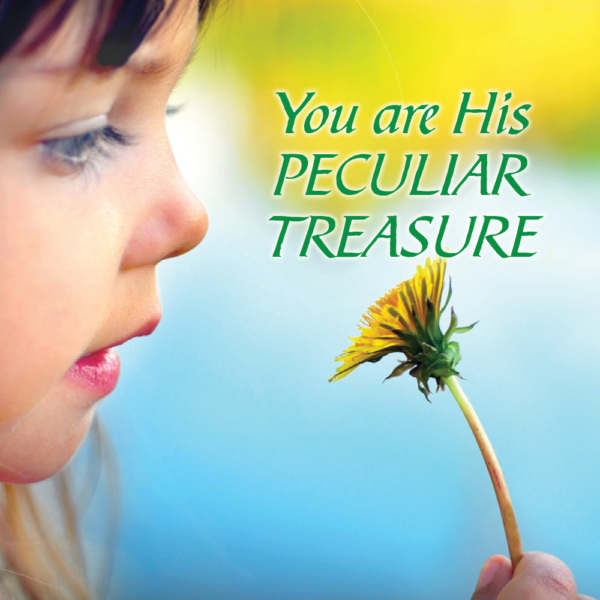 MONDAY
And Moses went up to God, and the Lord called to him from the mountain, saying, "Thus you shall say to the house of Jacob, and tell the children of Israel: 'You have seen what I did to the Egyptians, and how I bore you on eagles' wings and brought you to Myself."
Exodus 19:3-4
God shows the children of Israel who He is. After four hundred years of slavery they have been led out of Egypt while Pharaoh watched helplessly and let them go. They were not let go for their own purposes, however. God says "I bore you on eagles wings unto myself."
This is where we belong. This was our original estate, if you will, our property or place of belonging. It is with the Lord. God has made us to come back to Him for His purpose, His plan and His will. Got something in mind that you want to do really, really, really bad?
WELL, FORGET IT!!!!!!! God has brought you to Him; His purpose, His will, His plan for you. He can finally make something good out of you. Let Him have His way. This is the way to peace and happiness. Trust Him. Let it all go.
---

If you are in need of healing, there is good news! Proverbs 4:20-22 SAYS:
My son, attend to my words; incline thine ear unto my sayings. Let them not depart from thine eyes; keep them in the midst of thine heart. For they are life unto those that find them, and health to all their flesh.
So there is life and health in God's word. Since God's word is medicine, we must take it like we would a prescription. I suggest three times a day, like you would your food. Remember, healing is the children's bread. Consider this your "dose" for today. Remember, read, and meditate three times a day the following:
Rx: Mark 11:22-24 ~ And Jesus answered them, "Have faith in God. Truly, I say to you, whoever says to this mountain, 'Be taken up and thrown into the sea,' and does not doubt in his heart, but believes that what he says will come to pass, it will be done for him. Therefore I tell you, whatever you ask in prayer, believe that you have received it, and it will be yours."
---
"Study to show thyself approved unto God, a workman that needeth not to be ashamed, rightly dividing the word of truth."
2 Timothy 2:15
If you've never studied the Bible from Genesis to Revelation, we invite you to join us as we read through the Bible in a year. Read and meditate on these chapters this week:
March 7: Exodus 18, Luke 21, Job 36, 2 Corinthians 6
March 8: Exodus 19, Luke 22, Job 37, 2 Corinthians 7
March 9: Exodus 20, Luke 23, Job 38, 2 Corinthians 8
March 10: Exodus 21, Luke 24, Job 39, 2 Corinthians 9
March 11: Exodus 22, John 1, Job 40, 2 Corinthians 10
March 12: Exodus 23, John 2, Job 41, 2 Corinthians 11
March 13: Exodus 24, John 3, Job 42, 2 Corinthians 12

---
TUESDAY
"Now therefore, if you will indeed obey My voice and keep My covenant, then you shall be a special treasure to Me above all people; for all the earth is Mine. And you shall be to Me a kingdom of priests and a holy nation.' These are the words which you shall speak to the children of Israel."
So Moses came and called for the elders of the people, and laid before them all these words which the Lord commanded him.
Exodus 19:5-7
"So what's in it for me?" you say. Well, we've hit a little nerve here, have we? I admit this is a touchy subject for many people, moi included. I know we all have plans—things we set out to do years ago. Some things we're just about at the door of receiving, but somehow, the door seems further and further away, or we can't seem to turn the knob, or we find out that the door is closed because we never consulted God to see if what we've planned coincides with His plan for us. Tsk, tsk. I say this with all sympathy. But can we please have the funeral, close the coffin and pour some dirt on it, already?
GOD DIDN'T PROMISE IT TO YOU, SO YOU CAN'T HAVE IT.
Remember the Words of Jesus, "If you lose, you keep, if you keep, you lose." Remember the manna? God told them not to, but they tried to hide enough for two days and it rotted overnight. Stank, too. Does this sound familiar to anybody out there? What stinky little thing are you trying to hold on to? Better let it go.
What God has in store for you is so much better than you can imagine. But in order to see it, you have to let go of what you're holding. God is looking for serious players. This is a big stakes game. He wants all the marbles. And what does He give in return? Well, first of all, you'll feel like a two ton dinosaur has been lifted off your back. It's called the joy of the Lord. We enter in to it when we obey Him. Your first act of obedience is letting go of what you want to do. He says if we will do what He says, in all things, He will make us His peculiar treasure. You know what the word "peculiar" here means? It means "shut up" (like fine jewels in a vault), "precious", and "rare". And what did you give Him in trade? Oh yeah, years of sin, failure, disappointment, betrayal… shall I go on?
No only that, but He makes you a kingdom of priests, and a holy nation. Well, that's something you've never been before. You wouldn't know how to start, either. Never occurred to most people that God wants to make us a kingdom. We rule with him. So what are you holding on to that God wants? Let it go…  I can't hear you… let it go.
---
WEDNESDAY
For you are a holy people to the Lord your God, and the Lord has chosen you to be a people for Himself, a special treasure above all the peoples who are on the face of the earth.
Deuteronomy 14:2
God has to lay down some restrictions to His people. In doing so He reminds them that they are a peculiar people unto Him. They are valued and treasured above all peoples of the earth.
What Has God placed in you that is of value? Perhaps you have special faith for souls, or for finances, or for healing the sick. You are peculiar. Those abilities that He has placed in you are worth more than money. You already stand out. Therefore, God will come along and lay more restrictions upon your life.
In some areas He delivers us. It's wonderful to receive a touch from Him that sets us free, however, some things we have to reckon ourselves dead to. These are the things that occur that cause us to identify with the sufferings of Christ. When we suffer these things and endure then we reign with Him. This makes it all worth it.
Reigning with Him means seeing that thing that had such a grip on you finally not bother you at all. It means seeing things that caused us to worry no longer having that power over us. Sounds good, doesn't it? Okay, let it go. I can't hear you… let it go.
---
THURSDAY
For the grace of God that brings salvation has appeared to all men, teaching us that, denying ungodliness and worldly lusts, we should live soberly, righteously, and godly in the present age, looking for the blessed hope and glorious appearing of our great God and Savior Jesus Christ, who gave Himself for us, that He might redeem us from every lawless deed and purify for Himself His own special people, zealous for good works.
Titus 2:11-14
Has God made a fair exchange with you? Jesus gave Himself a ransom for you. Do you know what that means? It means you were being held hostage by a force you couldn't overcome—iniquity.
Iniquity is the kidnapper of our souls. It reigns in the selfish lifestyle. You've seen enough movies about kidnappers. Hostages have no power. Often they are blindfolded, tied-up, force fed, led everywhere by an evil foe who only wants money in exchange for their lives. Many kidnap victims never are freed. They are in constant fear for their lives.
That was you before Jesus ransomed you. You think He's setting you free to fall into the hands of the kidnapper again? I think not. That's why He demands that you obey Him. You can only walk free from the power of the kidnapper if you will only now give everything to Him. Be willing to do whatever He asks.
If you are willing and obedient, you will eat the good of the land. Again, I can't hear you…give it up.
---
FRIDAY
You are a chosen generation, a royal priesthood, a holy nation, His own special people, that you may proclaim the praises of Him who called you out of darkness into His marvelous light; who once were not a people but are now the people of God, who had not obtained mercy but now have obtained mercy.
1 Peter 2:9-10
This sums it up. Now that we are in Christ, which is a restricted life, we are a royal priesthood. We are a chosen generation, a peculiar, prized, and possessed people. We are rare, shut up like precious jewels.
You didn't know that about yourself, did you?
God has planned this life for us before the foundation of the earth. It is no surprise to God that you are in the very spot where you are right now. He wants you to let go of the old plan, whether you think there was anything wrong with it or not. We must trust that God has something more wonderful for us.
What He really has for you has not even been revealed to you yet. Eye hath not seen, nor yet has ear heard what God has prepared for you. You will know what His plans are when you drop yours.
Surrender all to Him today, you peculiar thing, you.
I can't hear you…let it go… that's right… let it go…