A teaching by Rev. Barbara Williams, President of the Ministry of the Watchman International
Week of February 14-18, 2022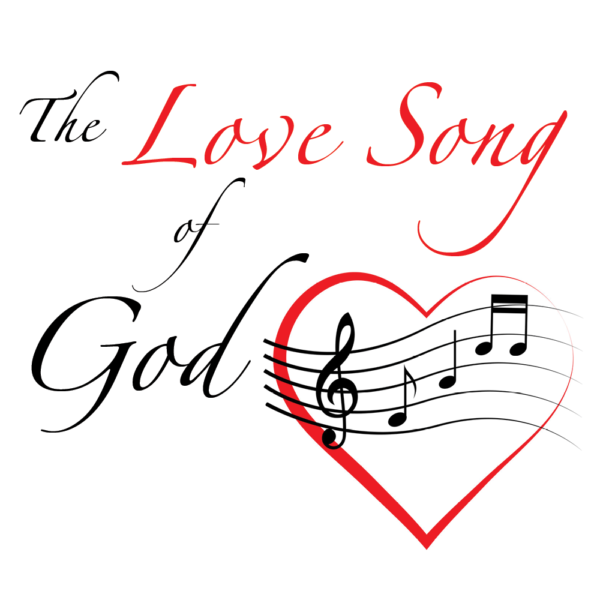 MONDAY
The voice of my beloved!
Behold, he comes leaping upon the mountains, skipping upon the hills. My beloved is like a gazelle or a young stag.
Behold, he stands behind our wall; He is looking through the windows, gazing through the lattice.
Song of Solomon 2:8-9
God has many "voices" or tones, attitudes, and emotions through which He speaks to us. So often we miss the voice of God because we stereotype even Him. We say God is love, but we really don't know what that means in terms of what we can expect from God, so we must experience Him, and validate these experiences with how He is revealed in His word. Often we want God to sound like we do or to sound the way we want Him to sound. But God is God. He is very secure in who He is and speaks to us in many, many ways.
One way that He speaks to us is through the voice of the Lover. "God, a Lover? Surely you blaspheme, Barb!" Yes, the Lover indeed. In fact, the first prophecy I ever received from the Lord was in this tone of voice. In fact, it was this very scripture. Was I motivated to respond to His voice? I sure was. God also is the voice of many waters.
He is the voice that caused Mt. Sinai to tremble. His voice can put us in fear and awe of Him, or it can be gentle, loving and wooing, or correcting. These are all the voices of love. If you think God is sweet all the time, think again. However, there are times when His great love for us is very apparent and must be expressed to us. He is not a permissive, "nice all the time" parent. He is God. He is perfect in all His ways.
God is seeking us out. Like the roe showing Himself through the lattice, He peeks at us from behind our man-made walls of self-importance, condemnation, rejection, criticism, hurt, and defeat. He looks past those walls, (which usually cause people to turn away from us), and sees our hurts, wounds, disappointments and fears. He sees our defeat, so this is why He must woo us the way a Lover woos His beloved.
Our problem, many times, is that we have lost the understanding of romance. We don't realize that God wants relationship with us, and therefore must approach us in such a way that we will know His love. So He watches us from afar, often because He knows we would probably reject Him or run away in fear if He came too close too fast. So He watches, and observes. He knows us. He understands us. He knows what we need, and He approaches us carefully and reveals His tender loving care to us. Don't look for this kind of perfect love from man. God has reserved this position for Himself. Be careful not to harden your hearts and reject this revelation of Him.
He opens this knowledge of Himself to you. You must have a forgiving heart to respond properly to Him. If you don't know how to forgive, you will seldom be approached in a tender loving way by our God. Unforgiveness is a rebuff of His great love. He is wooing you in order to equip you to shed His love onto others. If you want to be a lover of mankind, you must first meet The Lover of Mankind: the Living God.
---

If you are in need of healing, there is good news! Proverbs 4:20-22 SAYS:
My son, attend to my words; incline thine ear unto my sayings. Let them not depart from thine eyes; keep them in the midst of thine heart. For they are life unto those that find them, and health to all their flesh.
So there is life and health in God's word. Since God's word is medicine, we must take it like we would a prescription. I suggest three times a day, like you would your food. Remember, healing is the children's bread. Consider this your "dose" for today. Remember, read, and meditate three times a day the following:
Rx: 3 John 2 ~ Beloved, I wish above all things that you may prosper and be in health even as your souls prosper.
---
"Study to show thyself approved unto God, a workman that needeth not to be ashamed, rightly dividing the word of truth."
2 Timothy 2:15
If you've never studied the Bible from Genesis to Revelation, we invite you to join us as we read through the Bible in a year. Read and meditate on these chapters this week:
February 14: Genesis 47, Luke 1:1-38, Job 13, 1 Corinthians 1
February 15: Genesis 48, Luke 1:39-80, Job 14, 1 Corinthians 2
February 16: Genesis 49, Luke 2, Job 15, 1 Corinthians 3
February 17: Genesis 50, Luke 3, Job 16-17, 1 Corinthians 4
February 18: Exodus 1, Luke 4, Job 18, 1 Corinthians 5
February 19: Exodus 2, Luke 5, Job 19, 1 Corinthians 6
February 20: Exodus 3, Luke 6, Job 20, 1 Corinthians 7

---
TUESDAY
My beloved spoke, and said to me: "Rise up, my love, my fair one, and come away. For lo, the winter is past, the rain is over and gone. The flowers appear on the earth; the time of singing has come, and the voice of the turtledove is heard in our land."
Song of Solomon 2:10-12
Arise and come away. God is the one person who seeks to elevate us through our relationship with Him. Most relationships with people have their ups and downs. We expect this. But God is the only one who causes us to rise up into a higher place. He causes us to triumph, to become prominent. He is the lifter of our heads.
Many times, we have relationships with people that we love, admire, and even those we love in a romantic way. We are constantly on guard, though, to see if that person will commit the "unpardonable sin." You know what I mean;  we expect people to make us angry, rub us the wrong way, disagree with us, or vex us in some way. We examine each other's words, check inflections in our voices to see if they truly like us. We're so insecure! We are more comfortable expecting a relationship to bring us down instead of elevate us.
How refreshing to know that time spent responding to God's love is always elevating. What an awesome God we serve.
---
WEDNESDAY
My beloved spoke, and said to me: "Rise up, my love, my fair one, and come away. For lo, the winter is past, the rain is over and gone. The flowers appear on the earth; the time of singing has come, and the voice of the turtledove is heard in our land."
Song of Solomon 2:10-12
A new season. God even changes the times and the seasons with His coming. He tells us to arise from the coldness of the winters of our lives. Some seasons in life can only be tolerated. This is a winter season. The seeds of the bright bloom of spring are dormant in winter. Winter can be a dull, boring, cold time. We must remember that it is only a season, and that God can break forth with the spring at any time.
When He comes to woo us away, He takes us from winter to spring. He announces that the winter is over. He is bringing forth new life in us. Just as the husband and wife bring forth new life into the earth, God is able to, by His spirit, place new life into us. He brings new ideas, or He may renew an old idea.
Has the enemy stolen something from you? The winter brought many disappointments, but God wants to awaken those dormant seeds. With the sunshine of His love, He causes those dreams to be renewed; with the gentle rain of His spirit, He causes the seeds to break forth and bring the buds of new life. Perhaps it is new direction in your life. Maybe your job, career, or ministry. Arise and come away, beloved. He is renewing His life in you.
Hear the singing of the birds in the trees. The voice of the turtledove is calling you to be encouraged. There is new life in you. Stir the life of God up in you. Shake off the oppression of the long, cold winter of your life. Begin anew to speak to God about the things that He has promised to you. Begin to sing. Break forth into song, O my soul. Sing the song of spring.
Respond to the Lover of your Soul.
---
THURSDAY
"The fig tree puts forth her green figs, and the vines with the tender grapes give a good smell. Rise up, my love, my fair one, and come away!
"O my dove, in the clefts of the rock, in the secret places of the cliff, let me see your face, let me hear your voice; for your voice is sweet, and your face is lovely."
Catch us the foxes, the little foxes that spoil the vines, for our vines have tender grapes.
Song of Solomon 2:13-15
More signs of spring. Look around you. What is budding in your life? Focus on that. Put the winter and its problems behind you. The fig tree is putting forth green figs. Believe it. God's people, depicted by the fig tree, are putting forth fruit. This is a time of productivity, prosperity and rejoicing. Respond to it with joy.
The grapes have a wonderful smell. Grapes represent joy. Arise and come away with God into the direction of the smells of spring. Come up higher with HIM. Enjoy the fruit of the Spirit. The Lord is calling us, as one calls a turtle dove that has hidden himself in the cleft of the rock, hiding from the onslaught of winter and its problems. But this is a different season. God is saying it is safe now to come out. The weather is no longer contrary to you and what you desire from life. The conditions are right for your promise to unfold and manifest before your eyes.
Come away, Beloved, come away!
God wants to hear your voice. Worship Him, talk to Him, and tell Him all that you want Him to know. Be afraid no longer. He is wanting to hear from you. He thinks your voice is sweet, and your face is beautiful. He looks at you through dove's eyes.
You are beautiful to Him. He wants to protect you. He draws you out, but He protects you from the little foxes that spoil the vine. Tell Him about the little foxes. Your little fears, your disappointments, your concerns that spoil your vine. He wants those. He wants your harvest to be full and complete. Tell Him all that is on your mind. Pour your soul out to Him. He loves you.
Come up higher.
---
FRIDAY
My beloved is mine, and I am his.
He feeds his flock among the lilies.
Until the day breaks and the shadows flee away, turn, my beloved, and be like a gazelle or a young stag upon the mountains of Bether.
Song of Solomon 2:16-17
The freedom of feeding upon the lilies. God has prepared for you an open field full of the promise of good things. The spring of our seasons with God are full of wonderful opportunities. He is giving us many things that bless us and satisfy us.
Because we are God's beloved, we are joint-heirs with Christ. He opens a wide door of opportunity to us. Yesterday we were discouraged, today there are many doors opened to us. This is the work of God as He brings us from winter to spring, but we must trust in His great love in order to partake of this.
When the day breaks in our hearts, and the shadows flee away, turn to your beloved Jesus who is standing strong in what He has promised us. He rides upon our high places, and is calling us away to be with Him.
He will cause us to ride upon our high places, too. Things that have hurt us and defeated us, we will ride upon, they are under our feet. The key is responding to His great love. He is calling us away with Him.
Today, if you hear His voice, don't harden your hearts and refuse to be carried off with your Beloved. Say "yes" to Him, come away with Him to a higher place. Ride upon your high places with Him. You cannot do it by yourself. Trust in His great love.