A teaching by Rev. Barbara Williams, President of the Ministry of the Watchman International
Week of March 21-25, 2022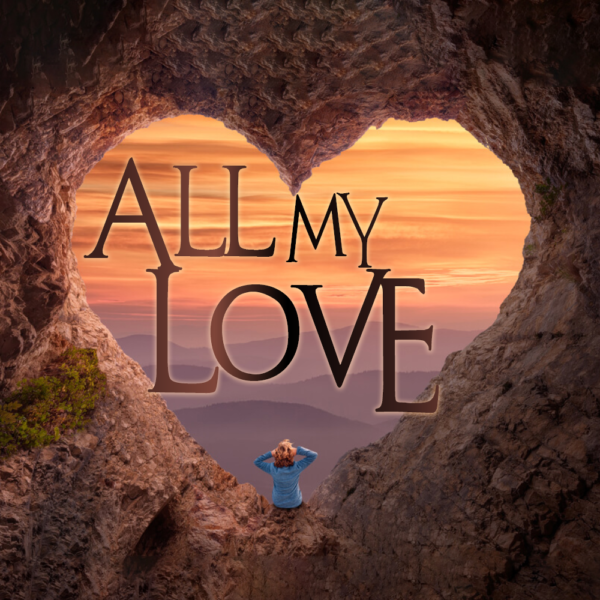 MONDAY
For God so loved the world that He gave His only begotten Son, that whoever believes in Him should not perish but have everlasting life.
John 3:16
We have all of God's love. God loves us with the greatest love. Love gives. God is a giver. God gave everything He had to ransom us back to Himself. He paid the ultimate price to Himself to get us back. He gave His own life: past, present, and future. He could have cheated. He could have cancelled all prior plans, destroyed the earth and created man all over again, but He would have to have declared us a worthless mistake in order to accomplish that. He would have to have not loved us so much in order to destroy us. But He didn't, because He gives us all His love. He holds nothing back.
---

If you are in need of healing, there is good news! Proverbs 4:20-22 SAYS:
My son, attend to my words; incline thine ear unto my sayings. Let them not depart from thine eyes; keep them in the midst of thine heart. For they are life unto those that find them, and health to all their flesh.
So there is life and health in God's word. Since God's word is medicine, we must take it like we would a prescription. I suggest three times a day, like you would your food. Remember, healing is the children's bread. Consider this your "dose" for today. Remember, read, and meditate three times a day the following:
Rx: Isaiah 26:3-4 ~ You will keep him in perfect peace, whose mind is stayed on You, because he trusts in You. Trust in the Lord forever, for in Yah, the Lord, is everlasting strength.

---
"Study to show thyself approved unto God, a workman that needeth not to be ashamed, rightly dividing the word of truth."
2 Timothy 2:15
If you've never studied the Bible from Genesis to Revelation, we invite you to join us as we read through the Bible in a year. Read and meditate on these chapters this week:
March 21: Exodus 32, John 11, Proverbs 8, Ephesians 1
March 22: Exodus 33, John 12, Proverbs 9, Ephesians 2
March 23: Exodus 34, John 13, Proverbs 10, Ephesians 3
March 24: Exodus 35, John 14, Proverbs 11, Ephesians 4
March 25: Exodus 36, John 15, Proverbs 12, Ephesians 5
March 26: Exodus 37, John 16, Proverbs 13, Ephesians 6
March 27: Exodus 38, John 17, Proverbs 14, Philippians 1

---
TUESDAY
The Lord has appeared of old to me, saying: "Yes, I have loved you with an everlasting love; therefore with lovingkindness I have drawn you."
Jeremiah 31:3
He loves us with an everlasting love. It never goes away. The love of God is ours forever. Friends may come and go because people are limited in their ability to love. They are limited in their knowledge of how to love and their desire to give love. God is unlimited. His love outlasts our earthly lives. It outlasts our love for Him. He just loves all the time. He has no options in this. He couldn't stop loving us. He would never want to. It is against His nature not to love us because He is love.
---
WEDNESDAY
He who does not love does not know God, for God is love.
1 John 4:8
Everything about God is love. His words speak love to us. His words have the power to calm us, to give us hope, break chains of bondage off us. His words keep us holy and in good standing with Him. His words elevate us, correct us, and help us to manage our lives. God loves us without even trying, so His love is unconditional. Even when we sin, He already knows how He is going to respond to us. He will forgive us, if we confess our sins. Without fail He will do this. The central theme of love is forgiveness. Love forgives.
---
THURSDAY
Love never fails. But whether there are prophecies, they will fail; whether there are tongues, they will cease; whether there is knowledge, it will vanish away.
1 Corinthians 13:8
Love never fails. Love will last forever. The world needs to know this. "What the world needs now is love, sweet love…" were the words to a popular song. What the world does not have is love, because love is not of this world. This is why the world is in such need of it. The love of God is a product of heaven, a place where God rules. This is why He commands that we pray that it would be done on earth as it is in heaven. As His ambassadors, we can give this love to the world. It is shed abroad in our hearts by the Holy Spirit. Thank God that He does the loving through us.
---
FRIDAY
And now abide faith, hope, love, these three;
but the greatest of these is love.
1 Corinthians 13:13
Love hurts, sometimes. There is a pain involved in love. One may have to lay down one's life for love. Jesus did. Jesus went to the cross. He endured the shame of loving us when we were sinners. There may be someone we love who will cause us pain. Love enables us to endure this pain. It may be a child on drugs, a spouse who is difficult to live peacefully with, or a friend who has great potential, but lacks motivation or discipline. It is painful to love when we are disappointed or hurt, but that's when God's love must conquer in the situation. The passion of Christ was to love in spite of, thereby defeating Satan. We have all His love.