A teaching by Rev. Barbara Williams, President of the Ministry of the Watchman International
Week of May 30-June 3, 2022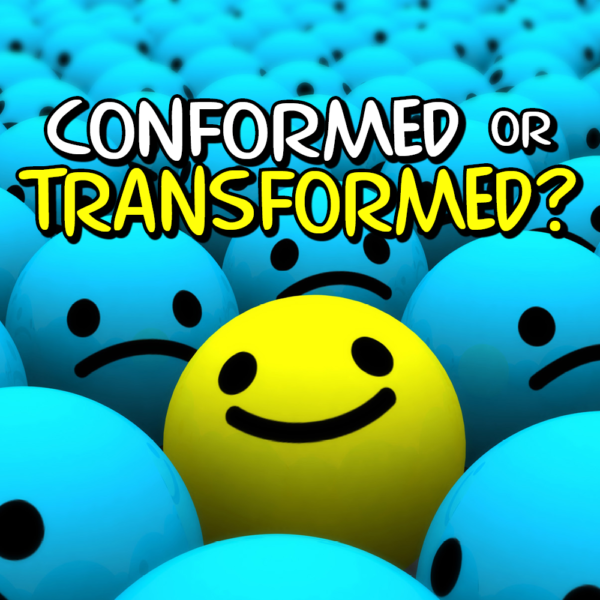 MONDAY
I beseech you therefore, brethren, by the mercies of God, that you present your bodies a living sacrifice, holy, acceptable to God, which is your reasonable service.
Romans 12:1
What is a living sacrifice?
In the general sense of understanding sacrifice, we sometimes think of some animal whose life is taken. The concept of sacrifice is poorly understood these days because of Jesus' sacrifice. There is no more need for repeated sacrifices. However, this scripture from the New Testament refers to us presenting ourselves as living sacrifices. Understanding this requires some thought.
Presenting ourselves means that God is not forcing us to do this part of the gospel. We must choose to come to Him and submit ourselves, (especially our bodies) to Him. This is reasonable and it is a service to the Lord.
God is not asking some outrageous thing of us. We simply say "Yes" to His will, not our own. This is really what it means to present ourselves as living sacrifices. A living sacrifice "loves not their life unto death" (Revelation 12:11). This is the overcomers' life. Jesus told us that whoever loves his life would lose it, but if we lose our lives for His sake, we would find a more abundant life. We must pick up our cross and follow Jesus.
Why is this necessary?
---

If you are in need of healing, there is good news! Proverbs 4:20-22 SAYS:
My son, attend to my words; incline thine ear unto my sayings. Let them not depart from thine eyes; keep them in the midst of thine heart. For they are life unto those that find them, and health to all their flesh.
So there is life and health in God's word. Since God's word is medicine, we must take it like we would a prescription. I suggest three times a day, like you would your food. Remember, healing is the children's bread. Consider this your "dose" for today. Remember, read, and meditate three times a day the following:
Rx: Isaiah 40:29-31 ~ He gives power to the weak, and to those who have no might He increases strength. Even the youths shall faint and be weary, and the young men shall utterly fall, but those who wait on the Lord shall renew their strength; They shall mount up with wings like eagles, they shall run and not be weary, they shall walk and not faint. 
---
"Study to show thyself approved unto God, a workman that needeth not to be ashamed, rightly dividing the word of truth."
2 Timothy 2:15
If you've never studied the Bible from Genesis to Revelation, we invite you to join us as we read through the Bible in a year. Read and meditate on these chapters this week:
May 30: Deuteronomy 3, Psalms 85, Isaiah 31, Revelation 1
May 31: Deuteronomy 4, Psalms 86-87, Isaiah 32, Revelation 2
June 1: Deuteronomy 5, Psalms 88, Isaiah 33, Revelation 3
June 2: Deuteronomy 6, Psalms 89, Isaiah 34, Revelation 4
June 3: Deuteronomy 7, Psalms 90, Isaiah 35, Revelation 5
June 4: Deuteronomy 8, Psalms 91, Isaiah 36, Revelation 6
June 5: Deuteronomy 9, Psalms 92-93, Isaiah 37, Revelation 7

---
TUESDAY
I beseech you therefore, brethren, by the mercies of God, that you present your bodies a living sacrifice, holy, acceptable to God, which is your reasonable service. And do not be conformed to this world, but be transformed by the renewing of your mind, that you may prove what is that good and acceptable and perfect will of God.
Romans 12:1-2
Becoming a living sacrifice is a prelude to (or preparation for) being transformed. If we do not present our bodies to God, we will never experience the transformation process.
In the Old Covenant, the animal sacrifice was led to the altar for a specific purpose. Farm animals were raised and fed and cared for and then bred and slaughtered either for food or for offerings. We as humans are born into this world, grow, and die. If we do not find God somewhere along the way, we die without fulfilling our Divine purpose in life because we never knew that we had one. Sacrifice brought the slain animal into his real purpose for being. Spiritual sacrifice brings us into the Divine purpose for which we were placed upon the earth.
This is a good thing.
Apostle Myles Monroe considered it the greatest tragedy of life when a person dies without knowing God and fulfilling his Divine purpose. I would have to agree. Many people, however, are turned off by the concept of self-sacrifice. We want to be blessed and receive the promises, but we don't want to become partakers of His Divine nature.
Only the meek, pure, and humble have an inheritance with God. Being a living sacrifice is the greatest show of humility that a saint can make.
---
WEDNESDAY
Do not be conformed to this world, but be transformed by the renewing of your mind, that you may prove what is that good and acceptable and perfect will of God.
Romans 12:2
So are we conformed or transformed?
We will be one or the other. To think that there is a third choice, some type of middle of the road position is ludicrous. I wouldn't even want to be there if it were. There are only two choices for us, life or death, blessing or cursing, transformed, or conformed.
Conformity to the world implies being pushed into a mold that the world has designed so that you come out looking like the world, and what the world's system approves. It means to adapt one's self (i.e. one's mind and character) to another's pattern. The world's system encourages self-indulgence, self-will, and the strengthening of the self-life. This life of iniquity leads to death, not life. When choose the self-life, we respond as children of disobedience, and are conformed to the world.
On the other hand, transformation starts from the incorruptible seed that we received when we were born again, and the change that happens as we allow that seed to grow and flourish. Transformation is a metamorphosis. It means "to change into another form." We become all that God intended when He created us. The word "transformed" is the same word describing the change that happened to Jesus' appearance on the on the mount of transfiguration (Matthew 17:2). It is glorious and supernatural.
We cannot do eternal things in our own strength, and with our own ideas. Many times we reflect on our own thoughts and call them God. When we continue in this, we pick up religious devils, which fosters more iniquity. If we never lay it all down and allow God's Spirit to transform us, we will become conformed to the world even more. This is how the spiritual church is differentiated from the religious church.
The spiritual church is one in which Jesus is Lord of all, and where we are being transformed into His glorious image, reflecting His light and doing His will. Be in this number. Be the one who is doing the Father's will.
---
THURSDAY
Do not be conformed to this world, but be transformed by the renewing of your mind, that you may prove what is that good and acceptable and perfect will of God. For I say, through the grace given to me, to everyone who is among you, not to think of himself more highly than he ought to think, but to think soberly, as God has dealt to each one a measure of faith.
Romans 12:2-3
We are transformed by the renewing of our minds. To renew something means to make it new again. Our minds must have been new at one time. This was probably in the garden when God breathed the breath of life into Adam and he became a living soul.
God's life makes all things new.
When man fell, the newness left. God wants to give new life to our souls again through the renewal process. When we present our bodies as a living sacrifice, this brings God's power into our minds. If His power does not come into our minds to start the transformation process, then we can think about scriptures all day long, but will only come away with rote memorization.
This is why many religions teach the Bible, but no power results from all their teaching. The mind must be empowered by God for renewal to take place.
This does not happen automatically when we are born again. Presenting our bodies as living sacrifices to God on a daily basis can only do this. When the sacrifice is accepted, then the fire falls. The fire of God is the power to transform. Then we meditate on the Word and the anointing for our minds allows the meditation to "take," so to speak.
Our minds become filled with His word in revelation knowledge. This is the mind of Christ. The renewed mind is the one that thinks like Jesus, makes the right decisions, knows how to pray for the sick, alleviate suffering, cast out devils and raise the dead.
This mind is empowered by the Holy Spirit and is alive with God.
---
FRIDAY
For I say, through the grace given to me, to everyone who is among you, not to think of himself more highly than he ought to think, but to think soberly, as God has dealt to each one a measure of faith. For as we have many members in one body, but all the members do not have the same function, so we, being many, are one body in Christ, and individually members of one another.
Romans 12:3-5
When we become transformed, we think soberly, humbly, and begin to live not for ourselves, but as a member within a body—His body. We must become transformed into His divine image before we can do what He desires for us to do. We give proof to our transformation when we do the good, acceptable, and perfect will of God.
Some people think that there are three wills that God has for us. I believe God's will is all three: it is good, acceptable and perfect. We must give proof to our ministry for the Lord. We are new creatures in Christ; if we do not renew our minds and yield to the transformation, then we will not do what is good, acceptable, and perfect in God's eyes.
We become empowered to make right decisions when we are transformed from ungodly to godly. The born again Christian must let the Word of God take root and do the work of transformation from the inside out.
At times we attempt change in our own strength, or conform outwardly so that we can appear to be like all the other Christians we know. However, we have different gifts. We are different people created by God with different purposes and works to do. Every member of the body is unique and it is vital that we function the way we were designed by our Creator.
So many times people run out with a couple of scriptures and try to conquer the world with very little preparation. We can only discover all that God wants us to be as we follow His voice: presenting ourselves as living sacrifices, and meditating on the Word until we are transformed into His glorious image. This comes first before we prove His will in our lives. This process prepares us for service.
Be transformed, and not conformed to this world.