A teaching by Rev. Barbara Williams, President of the Ministry of the Watchman International
Week of June 20-24, 2022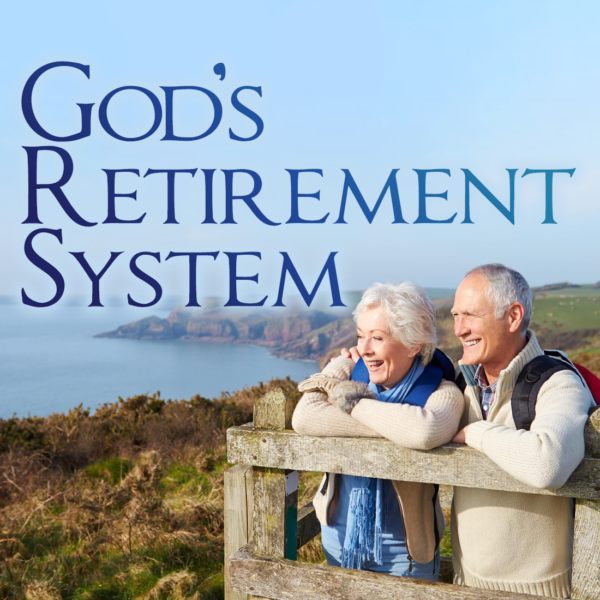 MONDAY
So Joshua took the whole land, according to all that the Lord had said to Moses; and Joshua gave it as an inheritance to Israel according to their divisions by their tribes. Then the land rested from war…
Now Joshua was old, advanced in years. And the Lord said to him: "You are old, advanced in years, and there remains very much land yet to be possessed. This is the land that yet remains: all the territory of the Philistines and all that of the Geshurites…"
Joshua 11:23, Joshua 13:1-2
Did you ever wonder what God has to say to us about retirement? I always wonder why He never tells the patriarchs to quit working at a certain age. Have you ever had a prophecy that included you sitting down, going to Florida, or going into a retirement home? Why is it that God's instructions to us don't appear to respect age? Ever think about that? I remember Dr. Lester Sumrall remarking that God spoke to him to start a ministry to feed the poor when he was eighty years of age. Dr. Sumrall asked God if he knew how old he was. God said, "You're just old enough now for me to be able to trust you."
God had a similar conversation with Joshua, Moses' minister and replacement (Moses didn't retire, either). Joshua was the leader of the nation of Israel at a time when there was work to do. God didn't call a recruiter to get some young soldiers in there. God always works with His first plan. God never has a plan "B". He knows that His original plan will work if He can keep the person He is using from giving up.
In other words, as long as Joshua obeys God, he's in the race.
How do you like that? God will always use us and has a plan for our lives.
---

If you are in need of healing, there is good news! Proverbs 4:20-22 SAYS:
My son, attend to my words; incline thine ear unto my sayings. Let them not depart from thine eyes; keep them in the midst of thine heart. For they are life unto those that find them, and health to all their flesh.
So there is life and health in God's word. Since God's word is medicine, we must take it like we would a prescription. I suggest three times a day, like you would your food. Remember, healing is the children's bread. Consider this your "dose" for today. Remember, read, and meditate three times a day the following:
Rx: Isaiah 41:10 ~ So do not fear, for I am with you; do not be dismayed, for I am your God. I will strengthen you and help you; I will uphold you with my righteous right hand.
---
"Study to show thyself approved unto God, a workman that needeth not to be ashamed, rightly dividing the word of truth."
2 Timothy 2:15
If you've never studied the Bible from Genesis to Revelation, we invite you to join us as we read through the Bible in a year. Read and meditate on these chapters this week:
June 20: Deuteronomy 25, Psalms 116, Isaiah 52, Revelation 22
June 21: Deuteronomy 26, Psalms 117-118, Isaiah 53, Matthew 1
June 22: Deuteronomy 27-28:19, Psalms 119:1-24, Isaiah 54, Matthew 2
June 23: Deuteronomy 28:20-68, Psalms 119:25-48, Isaiah 55, Matthew 3
June 24: Deuteronomy 29, Psalms 119:49-72, Isaiah 56, Matthew 4
June 25: Deuteronomy 30, Psalms 119:73-96, Isaiah 57, Matthew 5
June 26: Deuteronomy 31, Psalms 119:97-120, Isaiah 58, Matthew 6

---
TUESDAY
Now Joshua was old and stricken in years; and the Lord said to him, "You are old and stricken in years, and there remains yet very much land to be possessed. This is the land that yet remains: all the borders of the Philistines, and all Geshuri…"
Joshua 13:1-2
God tells Joshua that he is old and "stricken in years." Honey, when the Ancient of Days calls you old, you're old!
Right after this, He tells Joshua about a job He gave him to do some years ago that is yet unfinished. Most of us are afraid that one day we will be told that we no longer qualify for our jobs; that we are too old to continue in our chosen occupations. Think about the actors and actresses that worry if their careers will continue as they begin to age. Athletes know that their days are numbered, especially the years of prime performance. Everybody equates value and usefulness with youth.
Everybody, of course, except God.
Here God tells Joshua he is old and stricken in years, and in the same sentence He says, "so get up and get busy… you've got a lot of work to do… you've got no time to waste." When you do things by the anointing of God, you never age. The anointing has the ability to be strength and vitality to your mortal body. It is the performance power of God. Thank God that He tells the weak to say that they are strong. It is wonderful to work for God.
---
WEDNESDAY
Then the children of Judah came to Joshua in Gilgal. And Caleb the son of Jephunneh the Kenizzite said to him: "You know the word which the Lord said to Moses the man of God concerning you and me in Kadesh Barnea. I was forty years old when Moses the servant of the Lord sent me from Kadesh Barnea to spy out the land, and I brought back word to him as it was in my heart. Nevertheless my brethren who went up with me made the heart of the people melt, but I wholly followed the Lord my God."
Joshua 14:6-8
Here's Caleb, now eighty-five years old. He comes to Joshua to remind him that he was promised a parcel of land by Moses when he was forty years old, but that he was discouraged from taking the land by the ten spies who brought back an evil report about the land.
Because of the report of the ten fearful spies, the people never went up against the enemy and possessed the land. Even though Caleb felt strong and wanted to obey God, the others did not, and Israel never possessed that land. God was angry and allowed them to die in the wilderness. Unbelief killed them. It is still a killer today. Caleb (along with Joshua) was spared because he wholly followed the Lord.
Have you been hindered in receiving something God has promised you? Perhaps the promise required the cooperation of others, and they were not willing to do their part. This happens sometimes. Perhaps you feel you are too old to have children, because you waited for God to bring your spouse, and it took much longer than you would have liked. Perhaps you put off buying your dream house and put the money into your children's education instead.
Can God still give you the thing that He has promised you, even at your age? Of course He can. Abraham and Sarah, his wife, had a son when they were in their nineties. When God says something, He can't take it back. That is because God's judgments are sure. He will always bring to pass that which He has promised you.
---
THURSDAY
[Caleb continued,] "So Moses swore on that day, saying, 'Surely the land where your foot has trodden shall be your inheritance and your children's forever, because you have wholly followed the Lord my God.' And now, behold, the Lord has kept me alive, as He said, these forty-five years, ever since the Lord spoke this word to Moses while Israel wandered in the wilderness; and now, here I am this day, eighty-five years old."
Joshua 14:9-10
Caleb did something right. He claimed the land by walking upon it. Every place the soles of the feet of the children of Israel trod was their possession. They merely had to remove the inhabitants from it. This is true all the time.
Anything we want in this life will require some degree of work to acquire. It's too bad if we don't like work, problems, or any type of discomfort. We will be hard pressed for obtaining anything from God. There will be a work to accompany our faith because faith without works is dead. We do it by sowing. Whatever we sow we will reap. We will possess our inheritance from God as we sow to the Spirit.
Caleb followed the Lord, and his life was spared. Only he and Joshua remained—of all the men of their generation. They were blessed because they believed God.
Your faith in God's word preserves your life. Why is that? Because God wants you to carry out His plan for your life. God brings more life and continued blessings to those who wholly follow Him. He doesn't look at your age. He looks at your heart. He will renew your youth in order to help you obtain what He has promised you.
---
FRIDAY
[Caleb added,] "As yet I am as strong this day as on the day that Moses sent me; just as my strength was then, so now is my strength for war, both for going out and for coming in. Now therefore, give me this mountain of which the Lord spoke in that day; for you heard in that day how the Anakim were there, and that the cities were great and fortified. It may be that the Lord will be with me, and I shall be able to drive them out as the Lord said."
And Joshua blessed him, and gave Hebron to Caleb the son of Jephunneh as an inheritance. Hebron therefore became the inheritance of Caleb the son of Jephunneh the Kenizzite to this day, because he wholly followed the Lord God of Israel.
Joshua 14:11-14
So what is there left for Caleb to do? He goes to Joshua to remind him of the promise that God made to him. He declares that he is just as strong now as he was when God first promised the mountain to him.
Imagine that! Taking a mountain at the age of eighty-five!
God certainly didn't give him a break because of his age. He had to be strong at forty to take a mountain and he still has to be strong! God never diminishes the reward because of the age of the recipient. He gives us whatever He has promised.
Joshua, however, is a wise man. He says that if God is with him, he will be able to take the land. He is still depending wholly on God.
This is the key to God's retirement plan. If you are depending on your own strength, skill, abilities and intelligence to keep you employed throughout your life, you will be disappointed, but if you are wholly following the Lord by doing what He has called you to do, then you will not be disappointed. You will be like Dr. Sumrall. God will be giving you new ministries to do at the age of eighty. You will be like Caleb, who was able to and took the city of Hebron, which is part of Israel today. Hebron was a key city for Israel throughout the history of God's people. An elderly man obtained that for God.
How old are you? What are you obtaining for God?
Keep in His plan. He may tell you to take a mountain.