A teaching by Rev. Barbara Williams, President of the Ministry of the Watchman International
Week of January 23-27, 2023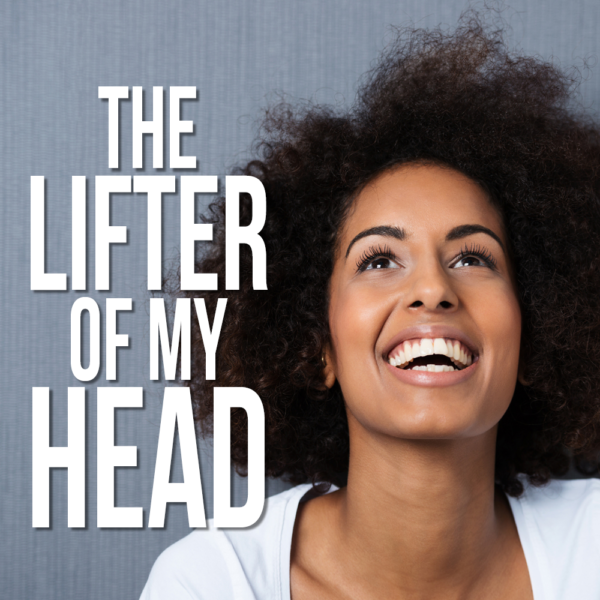 MONDAY
Lord, how they have increased who trouble me!
Many are they who rise up against me.
Psalm 3:1
Some days are like that. There are times when then enemy of our souls has increased his attack against us. Confusion and upset my come through co-workers, family members, or a trusted friend. Offense comes, or simply, there may be a misunderstanding. They all take their toll on our minds and emotions.
They put us in a position of doubting ourselves, our abilities, our intentions, our motives. This is how the human soul processes offense and misunderstanding. It puts us in a low frame of mind.
We can become oppressed with thoughts of inadequacy, fear or failure. Sometimes the fear is so great, we can begin to move toward that which we fear. We know we shouldn't feel this way, but the feelings can linger, move in and out, even seem to hover over in the corner waiting to jump on us at any moment.
Hey, wait, you're saved, remember? You shouldn't feel this way.
---

If you are in need of healing, there is good news! Proverbs 4:20-22 SAYS:
My son, attend to my words; incline thine ear unto my sayings. Let them not depart from thine eyes; keep them in the midst of thine heart. For they are life unto those that find them, and health to all their flesh.
So there is life and health in God's word. Since God's word is medicine, we must take it like we would a prescription. I suggest three times a day, like you would your food. Remember, healing is the children's bread. Consider this your "dose" for today. Remember, read, and meditate three times a day the following:
Rx: Ezekiel 16:6 ~ "And when I passed by you and saw you struggling in your own blood, I said to you in your blood, 'Live!' Yes, I said to you in your blood, 'Live!'" says the Lord God.
---
"Study to show thyself approved unto God, a workman that needeth not to be ashamed, rightly dividing the word of truth."
2 Timothy 2:15
If you've never studied the Bible from Genesis to Revelation, we invite you to join us as we read through the Bible in a year. Read and meditate on these chapters this week:
January 23: Genesis 24, Matthew 23, Nehemiah 13, Acts 23
January 24: Genesis 25, Matthew 24, Esther 1, Acts 24
January 25: Genesis 26, Matthew 25, Esther 2, Acts 25
January 26: Genesis 27, Matthew 26, Esther 3, Acts 26
January 27: Genesis 28, Matthew 27, Esther 4, Acts 27
January 28: Genesis 29, Matthew 28, Esther 5, Acts 28
January 29: Genesis 30, Mark 1, Esther 6, Romans 1

---
TUESDAY
Many are they who say of me,
"There is no help for him in God." Selah
Psalm 3:2
Voices of doubt and discouragement, when at their worst, can even come in and tell you that there is no help for you in God.
When we can't figure things out, we feel inadequate, unworthy, condemned, and far from God. This is where the enemy wants us, far from God in our thinking. If he can get us to agree with our fears, and believe that God is far from us, he can stop us from getting the help we need from the Lord.
Receiving from God is very simple and He is always close to us, for the Word says He is "a very present help in trouble" (Ps. 46:1). In other words, when trouble is upon us, God is right there. We will never access His help without faith in this scripture.
Often, we think just the opposite. We feel that when we are in trouble, we must be at fault, and God has no desire to help us in our fault. Nothing could be farther from the truth.
While we were yet sinners, He died for us. How much more is He willing to help us now that we are His Bride?
---
WEDNESDAY
But You, O Lord, are a shield for me;
my glory, and the lifter up of my head.
Psalm 3:3
Isn't that good news! When you feel the worst about yourself and your circumstances, God comes with a word and protects your mind from more torment. He shields you from your own damaging thoughts. He is your glory.
I know you don't feel very glorious at times like this, but that is why you need to know that He is your glory. He is the reason you feel good about yourself. He takes you drooped chin in his hands and lifts your head.
Once God has lifted you, you stay lifted. Like a drowning man going down for the third time. He comes with His strong right hand and lifts your head into the clouds where you can again breathe the breath of life.
He has elevated you above yourself and your circumstances. What an awesome God!
---
THURSDAY
I cried to the Lord with my voice,
and He heard me from His holy hill. Selah
Psalm 3:4
Is this all I have to do to appropriate this goodness from God? Why is it that crying out to Him is the last thing I think of doing instead of the first thing? The carnal mind is the enemy of God after all. I've spent several days feeling not so good about myself, and all I had to do was say, "Jesus, help me," and my problems would be over. I feel really stupid now. Oops! I'd better watch it. I'll be back in the soup again. Right now, I'm feeling pretty good about myself. I want this good feeling to last. But I walk by faith, not by feelings…o.k., so I live by feelings, too. Whatever, I'm not letting go of my victory. I'm holding on to Jesus.
---
FRIDAY
I lay down and slept;
I awoke, for the Lord sustained me.
Psalm 3:5
Payday! Boy did I sleep good last night. I got back into God, and back into feeling good about myself. I rested all night in Jesus. I didn't worry about today, wasn't nervous about what my boss would say to me. I slept like a baby because the Lord sustained me. He is my life and the length of my days. Jesus I praise you. I glorify you and magnify you. You are my glory and the lifter of my head!