A teaching by Rev. Barbara Williams, President of the Ministry of the Watchman International
Week of September 11-15, 2023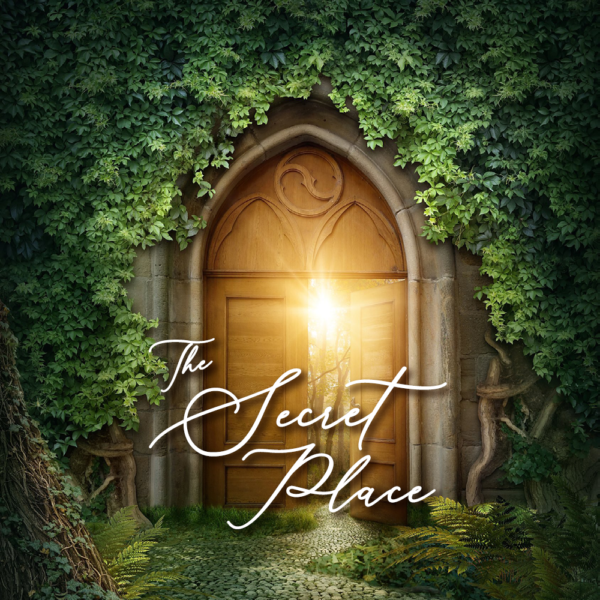 MONDAY
They that be whole need not a physician, but they that are sick.
Matthew 9:12
I want to take you to a place that I discovered quite by accident. It is called the secret place of the Most High. To get there, you only need to be covered with the robe of righteousness, the blood of Jesus… you know, you've got to be born again… born of the Spirit of God.
I know you're born again, because you've continued to read this story. Anyhow, this place is where I dwell when I need to be refilled and refreshed. Sometimes I just go there and hide out from my enemies.
Do I sound like a wimp of a Christian? I know what the Word says, "…having done all, to stand." Well, sometimes I just get good and tired of standing. If you're honest, you'll admit that you do too. So often though, we start going over to the other side when we're too tired to stand. We repent of course, but still… let me tell you about this place.
---

If you are in need of healing, there is good news! Proverbs 4:20-22 SAYS:
My son, attend to my words; incline thine ear unto my sayings. Let them not depart from thine eyes; keep them in the midst of thine heart. For they are life unto those that find them, and health to all their flesh.
So there is life and health in God's word. Since God's word is medicine, we must take it like we would a prescription. I suggest three times a day, like you would your food. Remember, healing is the children's bread. Consider this your "dose" for today. Remember, read, and meditate three times a day the following:
Rx: Psalm 21:4 ~ He asked you for life, and you gave it to him—length of days, for ever and ever.
---
"Study to show thyself approved unto God, a workman that needeth not to be ashamed, rightly dividing the word of truth."
2 Timothy 2:15
If you've never studied the Bible from Genesis to Revelation, we invite you to join us as we read through the Bible in a year. Read and meditate on these chapters this week:
September 11: 2 Samuel 6, 1 Corinthians 16, Ezekiel 14, Psalms 55
September 12: 2 Samuel 7, 2 Corinthians 1, Ezekiel 15, Psalms 56-57
September 13: 2 Samuel 8-9, 2 Corinthians 2, Ezekiel 16, Psalms 58-59
September 14: 2 Samuel 10, 2 Corinthians 3, Ezekiel 17, Psalms 60-61
September 15: 2 Samuel 11, 2 Corinthians 4, Ezekiel 18, Psalms 62-63
September 16: 2 Samuel 12, 2 Corinthians 5, Ezekiel 19, Psalms 64-65
September 17: 2 Samuel 13, 2 Corinthians 6, Ezekiel 20, Psalms 66-67
---
TUESDAY
He who dwells in the secret place of the Most High shall abide under the shadow of the Almighty. I will say of the Lord, "He is my refuge and my fortress; My God, in Him I will trust."
Psalm 91:1-2
The best time to go is when the heat of the battle is the thickest. I'm telling you, you can be in it but not of it! You can rule and reign in heavenly places far above all principality and power that is against you. You need to go there, and go as often as you like. Your Father has given you a standing invitation and He loves for you to abide in His presence.
The problem is how to get there. I got hurt a few times. It thought I had quenched the fiery dart with my shield of faith, but that thing hurt. I took it right in the side next to my heart. I thought, "I'll confess the Word over this little guy and bingo… HEALED!" But you know, every time I thought about that little pain, it hurt more.
So I confessed the Word over it some more… and some more. Well, this is the renewed life isn't it? We don't do things the old way anymore. We've got authority over all the power of the enemy and nothing can harm us in any way, right?
---
WEDNESDAY
He heals the brokenhearted and binds up their wounds.
Psalm 147:3
We've got authority over all the power of the enemy and nothing can harm us in any way, right?
Wrong. The pain got so bad I actually limped everywhere I went. I soon got a cane. It even hurt when I laughed. I couldn't believe such a small dart could hurt so badly. After all, everybody criticizes teachers, ministers, apostles, and pastor's wives. I mean Christians just have it rough. We should expect this from people who aren't mature in the things of God. They don't know what they're doing messing with God's anointed. Just shake off those fiery darts and go on in the name…
Wrong again. Oh yeah, about this place. Well, I put my cane down and went boldly before the throne with my list of prayer concerns for the other members of the body – I'm a faithful intercessor, too. Well, as I knelt before the throne, a bright light shined upon me and, for the first time, I got a good look at this wound caused by that little dart. It was the biggest, ugliest thing I had ever seen. Its roots had grown very deep and had covered part of my heart and had started to bleed again.
In horror and agony I cried, "Daddy, it hurts so bad. Look what they've done to me. Look here in my side – the wound, it's so deep!!" I slumped to the floor and cried and cried.
---
THURSDAY
But You, O Lord, are a shield for me,
My glory and the One who lifts up my head.
Psalm 3:3
After a while I felt someone lifting me to my feet. It was my brother, Jesus. He said, "Father, look at your child… how she hurts…I know how she feels. I've got the scars to prove it. And since I've already paid for that hurt, she shouldn't have to bear it again."
I began to shake. The light was so bright I was afraid to look up. I could just feel my brother lifting me up with His rough, nail scarred hand covering my wound.
---
FRIDAY
Therefore, behold, I will allure her, and bring her into the wilderness, and speak tenderly to her.
Hosea 2:14
I heard a voice that shook me clear through my bones… and as my Father spoke, my brother joined Him and my spirit joined them and as they spoke the pain went away and the wound began to fill up with healthy tissue and my heart was light.
And the voices said, "Come to me all who labor and are heavy laden and I will give you rest. For I speak to all things that be not as though they are. I am Alpha and Omega, the beginning and the end. I alone am from everlasting to everlasting. And all power in heaven and in earth is given to me. I have come to bind the broken and to set the captive free. No weapon that is formed against you shall prosper. This is your inheritance. It is for you and your seed… and P.S. Next time don't wait so long to come and see me – I missed you."
Well, that was some visit. And you know, I go there more often now… before my wounds get as bad as they got. Oh, there are some darts that I can fight off with just a word and that's good and I like it… it pleases Daddy.
But, you know, I know something about that place. Sometimes I just need to check in there because it's there for me… 'cause Daddy lives there and He loves me and He wants to see me, and You know, I'm never so grown up that I don't need to know that my Daddy can still make it all better, now am I?
Are you?