A teaching by Rev. Barbara Williams, President of the Ministry of the Watchman International
Week of July 5-9, 2021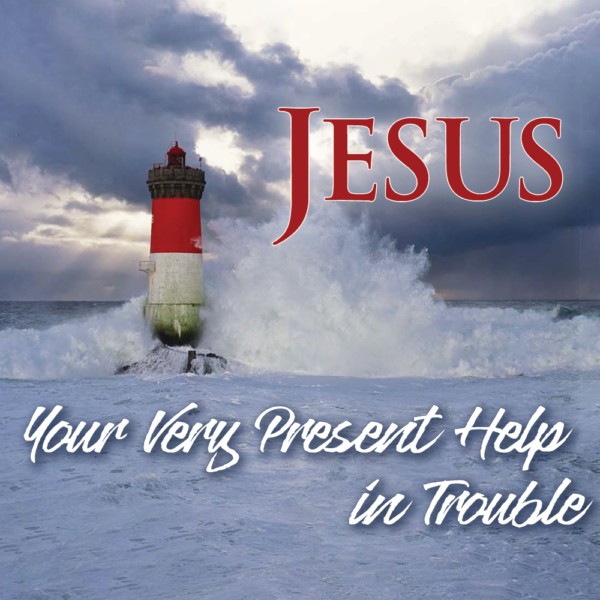 MONDAY
God is our refuge and strength, a very present help in trouble.
Psalm 46:1
The psalmist describes God as our refuge and strength. He is a very present help in trouble. He is with us in trouble. Whenever we get into trouble, God is with us. This is remarkable. How is it that we get in trouble with God right there? Could it be that we are not aware of His presence and His desire to help us? Could it be that God is in the midst of us and we have not acknowledged His presence?
If it is true that He is right there with us, then we need to make sure that we acknowledge Him in all our ways. It is then that He directs our paths. But suppose we don't acknowledge Him and wind up in trouble? Suppose we do ask for direction and feel we are being obedient and wind up in trouble? Then we need a refuge; we need a hiding place.
God is that refuge and hiding place. When we call upon His name we are protected. We can call upon His name and be blessed. We can call upon Him and He will answer us. Just call upon Jesus. He is very present.
---

If you are in need of healing, there is good news! Proverbs 4:20-22 SAYS:
My son, attend to my words; incline thine ear unto my sayings. Let them not depart from thine eyes; keep them in the midst of thine heart. For they are life unto those that find them, and health to all their flesh.
So there is life and health in God's word. Since God's word is medicine, we must take it like we would a prescription. I suggest three times a day, like you would your food. Remember, healing is the children's bread. Consider this your "dose" for today. Remember, read, and meditate three times a day the following:
Rx: Mark 10:27 ~ Jesus looked at them and said, "With men it is impossible, but not with God; for with God all things are possible."
---
"Study to show thyself approved unto God, a workman that needeth not to be ashamed, rightly dividing the word of truth."
2 Timothy 2:15
If you've never studied the Bible from Genesis to Revelation, we invite you to join us as we read through the Bible in a year. Read and meditate on these chapters this week:
July 5: Joshua 7, Psalms 137-138, Jeremiah 1, Matthew 15
July 6: Joshua 8, Psalms 139, Jeremiah 2, Matthew 16
July 7: Joshua 9, Psalms 140-141, Jeremiah 3, Matthew 17
July 8: Joshua 10, Psalms 142-143, Jeremiah 4, Matthew 18
July 9: Joshua 11, Psalms 144, Jeremiah 5, Matthew 19
July 10: Joshua 12-13, Psalms 145, Jeremiah 6, Matthew 20
July 11: Joshua 14-15, Psalms 146-147, Jeremiah 7, Matthew 21

---
TUESDAY
God is our refuge and strength, a very present help in trouble.
Psalm 46:1
What does it mean to be very present? The word very indicates a superlative degree of any quality. Could it be that God is more present when trouble comes to us? I think so. If we can believe what we read, then we will have to agree that God is extremely present when we are in trouble.
He is more present in trouble than out, because we need Him more. He is more than enough when He reveals Himself to us. He is more than enough comfort. He is more than enough joy. He supplies more than enough material things. He is more than enough in all situations. He is more than enough!
When unexpected illness strikes, He is the Healer who goes beyond where the doctors go. When our children go astray, He not only locates them, but protects them from all harm. Whenever God comes upon the scene, darkness dissipates. Our God, who is more than enough, is not only able, but very willing to protect us. He wants to keep us safe from all harm.
---
WEDNESDAY
Though I walk in the midst of trouble, You will revive me; You will stretch out Your hand against the wrath of my enemies, and Your right hand will save me. The Lord will perfect that which concerns me; Your mercy, O Lord, endures forever; do not forsake the works of Your hands.
Psalm 138:7-8
God revives us when we are about to faint from fear. He revives us in the midst of our enemies. I remember having to walk home from elementary school. There were always groups of kids who would gather together and try to bully other kids. They always seemed to be ahead of you, waiting for you to walk past so they could pick on you. I remember walking toward them and feeling a sense of dread. Though I seldom got picked on, I remember feeling weak as I approached their "corner."
Jesus says that He will be there to revive us when this feeling of weakness and dread comes upon us. When our enemies lift up their hands against us, God will stretch forth His hand against them. If we have concerns, He perfects the things that concern us. He is with us when the enemy surrounds us.
He is very present.
---
THURSDAY
For the Lord God will help Me; therefore I will not be disgraced; therefore I have set My face like a flint, and I know that I will not be ashamed. He is near who justifies Me; who will contend with Me? Let us stand together. Who is My adversary? Let him come near Me. Surely the Lord God will help Me; Who is he who will condemn Me? Indeed they will all grow old like a garment; The moth will eat them up.
Who among you fears the Lord? Who obeys the voice of His Servant? Who walks in darkness and has no light? Let him trust in the name of the Lord and rely upon his God. Look, all you who kindle a fire, who encircle yourselves with sparks: walk in the light of your fire and in the sparks you have kindled—this you shall have from My hand: you shall lie down in torment.
Isaiah 50:7-11
The writer speaks boldly here about the power of His God. He says that because the Lord is with him in the battle, He will not turn back. He sets his face like a flint, moving toward the opposition. He knows he has victory because God is with him. He calls God his justifier. When you are justified, you are right in every situation. He is not relying on his own righteousness, neither is he trying to justify himself. He allows God to do that.
When you trust the very present helper, you do not have to explain yourself or make excuses for your behavior. Imagine: God does not care to know how you got yourself into the predicament you are in. He only wants to protect you and bless you out of it. This man is so confident in his God that he is inviting his enemies to come and stand face to face with Him. He knows His God is mighty to deliver.
When we serve the Almighty God, we can confront any enemy who confronts us. His very presence assures us that we have the victory.
---
FRIDAY
O God the Lord, the strength of my salvation, You have covered my head in the day of battle.
Psalm 140:7
God, who is the strength of our salvation, covers our head in the day of battle. Imagine being protected from falling debris. Those persons who were at the World Trade center on September 11, 2001 knew of this protection. Many reported feeling fear as the towers collapsed. Could you imagine glass, steel and even people flying down toward earth? Could you imagine the many who narrowly escaped certain death by calling on the name of Jesus? He was very present with them in New York City that day.
He rescues us from every calamity and He will cover your head when you are in the midst of the battle. Think of all the people who have survived wars. They had the Lord of Hosts to cover them when the battle was near. He is our present help when trouble comes. He delivers us with his mighty hand.
He is awesome to behold, and He rescues us from every foe.