A teaching by Rev. Barbara Williams, President of the Ministry of the Watchman International
Week of September 20-24, 2021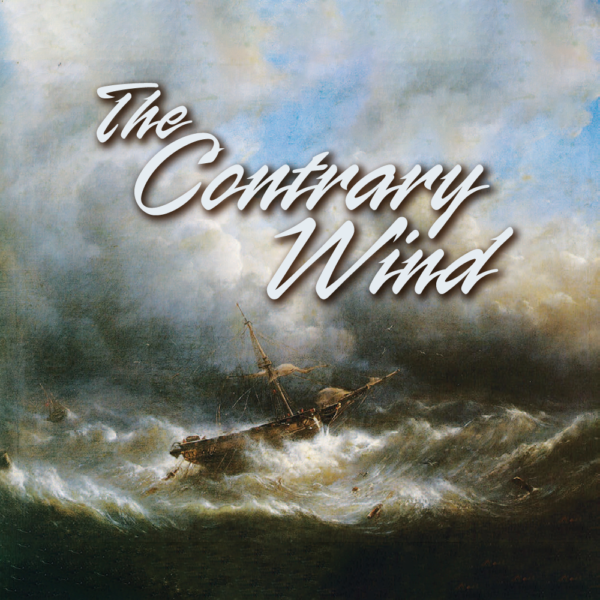 MONDAY
Immediately Jesus made His disciples get into the boat and go before Him to the other side, while He sent the multitudes away. And when He had sent the multitudes away, He went up on the mountain by Himself to pray. Now when evening came, He was alone there. But the boat was now in the middle of the sea, tossed by the waves, for the wind was contrary.
Matthew 14:22-24
Jesus sent the disciples ahead of Him because He needed time alone to pray. Jesus never instructs us to do something that we will not be able to master. As the disciples are in the boat, a contrary wind arises. What is a contrary wind? A wind that opposes our purpose and plan is contrary to us. The wind may signal to us that we have stepped out of the will of God, but this is not the case. This contrary wind is here and we have just obeyed God. This is what we must always keep in mind. Any wind that opposes us, as we do God's will, will have to give up its grip on our hearts. Because the Master had told them to cross the sea, they must keep the faith that they will be alright. Jesus knew what would befall them, but He sent them ahead of Him anyway. The contrary wind is part of God's plan for us, also.
---

If you are in need of healing, there is good news! Proverbs 4:20-22 SAYS:
My son, attend to my words; incline thine ear unto my sayings. Let them not depart from thine eyes; keep them in the midst of thine heart. For they are life unto those that find them, and health to all their flesh.
So there is life and health in God's word. Since God's word is medicine, we must take it like we would a prescription. I suggest three times a day, like you would your food. Remember, healing is the children's bread. Consider this your "dose" for today. Remember, read, and meditate three times a day the following:
Rx: Mark 10:27 ~ Jesus looked at them and said, "With men it is impossible, but not with God; for with God all things are possible."
---
"Study to show thyself approved unto God, a workman that needeth not to be ashamed, rightly dividing the word of truth."
2 Timothy 2:15
If you've never studied the Bible from Genesis to Revelation, we invite you to join us as we read through the Bible in a year. Read and meditate on these chapters this week:
September 20: 2 Samuel 16, 2 Corinthians 9, Ezekiel 23, Psalms 70-71
September 21: 2 Samuel 17, 2 Corinthians 10, Ezekiel 24, Psalms 72
September 22: 2 Samuel 18, 2 Corinthians 11, Ezekiel 25, Psalms 73
September 23: 2 Samuel 19, 2 Corinthians 12, Ezekiel 26, Psalms 74
September 24: 2 Samuel 20, 2 Corinthians 13, Ezekiel 27, Psalms 75-76
September 25: 2 Samuel 21, Galatians1, Ezekiel 28, Psalms 77
September 26: 2 Samuel 22, Galatians 2, Ezekiel 29, Psalms 78:1-37

---
TUESDAY
Immediately Jesus made His disciples get into the boat and go before Him to the other side, while He sent the multitudes away. And when He had sent the multitudes away, He went up on the mountain by Himself to pray. Now when evening came, He was alone there. But the boat was now in the middle of the sea, tossed by the waves, for the wind was contrary.
Matthew 14:22-24
Here are the disciples in the boat without Jesus. They had come to rely on His presence to reassure them in perilous times. When the winds of life are contrary to us we need Jesus because there are voices in the wind. These voices put fear into our hearts and may cause us to forget the will of the Master. What do the contrary voices in your wind of adversity speak to you? You may be facing a situation that you thought was the will of God, but the adverse and contrary wind has caused you to doubt God. The wind may be telling you that you are not capable of accomplishing what God has given you to do. The contrary wind wants you to turn back and forget the plan of God.
---
WEDNESDAY
Now in the fourth watch of the night Jesus went to them, walking on the sea. And when the disciples saw Him walking on the sea, they were troubled, saying, "It is a ghost!" And they cried out for fear.
But immediately Jesus spoke to them, saying, "Be of good cheer! It is I; do not be afraid."
And Peter answered Him and said, "Lord, if it is You, command me to come to You on the water."
So He said, "Come." And when Peter had come down out of the boat, he walked on the water to go to Jesus.
Matthew 14:25-29.
The disciples are amazed to see Jesus walking on the water. Had He heard their heart cry? How they wished to have Him there to comfort them! And here He was! When Peter saw Jesus, he was so moved and glad that He wanted to come out of the boat and walk on water with the Master. Talk about joy! He couldn't wait for Jesus to come into the boat; he wants to go out on the water and meet Him! Isn't this the way it is when we are in trouble? We run to whatever gives us a feeling of security. In this case it was Jesus the Savior that Peter wanted. Jesus brought such a presence of peace and power that Peter forgot the wind was contrary. His fear left as he beheld the Savior. The contrary wind was not even a problem now that Jesus was on the scene. Peter rose up in faith at the sight of Jesus.
---
THURSDAY
So He said, "Come." And when Peter had come down out of the boat, he walked on the water to go to Jesus. But when he saw that the wind was boisterous, he was afraid; and beginning to sink he cried out, saying, "Lord, save me!"
Matthew 14:29-30
Peter rose up in faith and power and stepped right into the contrary wind and for a while he had overcome the adversity. He actually walked on water in obedience to the word of the Lord. There is power against every contrary wind when we obey the word of the Lord. The voice of the wind that had him fearful and holding on to the boat for security was no longer heard. All that was heard was the voice of the Master. Often in life there are "boats" of security that we abide in. The adverse winds of life will rock the boat tremendously. When Jesus comes we feel the strength to leave our old secure routine and step out in faith into a new way of living. While there was security in the boat, there was little freedom and security when trouble came. The contrary wind can cause us to cry out to God for His power to deliver us from the adversities of life.
---
FRIDAY
But when he saw that the wind was boisterous, he was afraid; and beginning to sink he cried out, saying, "Lord, save me!"
And immediately Jesus stretched out His hand and caught him, and said to him, "O you of little faith, why did you doubt?" And when they got into the boat, the wind ceased.
Then those who were in the boat came and worshiped Him, saying, "Truly You are the Son of God."
Matthew 14:30-33
When Peter tries to seek safety outside the boat, he finds he is not able to maintain his faith. He knows Jesus is out there. Jesus has even told Peter it is okay for him to walk toward him. Will Peter's faith sustain him outside his comfort zone, or will he have to retreat back to his comfort zone for safety and wait until his deliverance comes? Jesus is on the way, and Peter knows this. Jesus is faithful. He will always come to our rescue, but Peter's focus on the contrary wind makes him impatient enough to step out into more treacherous circumstances. The contrary wind tells us to move before it's time. Fear propels us into the vast unknown. But Jesus! He is always there to help, and the peace that He brings turns the contrary wind into a peaceful breeze.