A teaching by Rev. Barbara Williams, President of the Ministry of the Watchman International
Week of September 13-17, 2021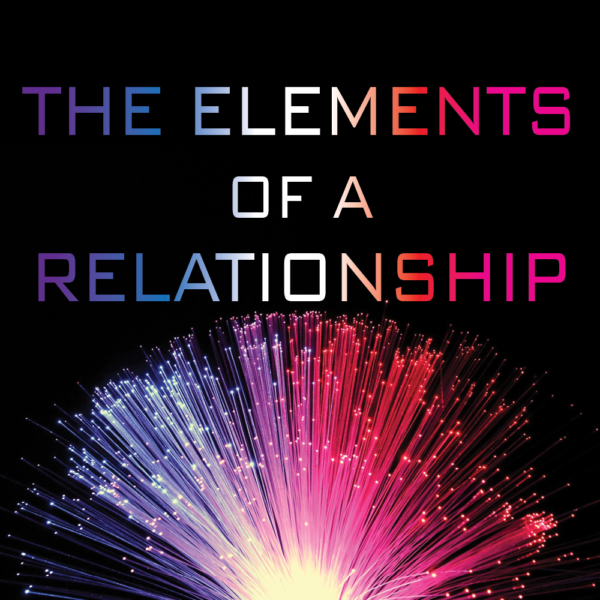 Often in the Bible the Lord uses different elements to describe people or things. We will look at the elements He uses to describe Himself or His people. Since we believers have the Spirit of God residing in us, we can also relate the elements that God uses in reference to Himself to describe ourselves. An element is defined as the basic, root or core of a thing. In chemistry we learned that an element was the basic unit of all matter. There are some basic elements to which God likens Himself and us. The elements of air, water, fire, salt, light, and are the ones I will be dealing with. We relate to others through our likeness to these elements.
MONDAY
You are the salt of the earth, but if salt has lost its taste, how shall its saltiness be restored? It is no longer good for anything except to be thrown out and trampled under people's feet.
Matthew 5:13
SALT
We are the salt of the earth. What does salt do? Salt enhances flavor and is a preservative. In our relationships, we must remember that we are the salt of the earth. By preaching the Word and reaching out in love to serve humanity, we cause the best to be brought out in people. We enhance what they are naturally.
We also preserve their lives, because we carry eternal life within us and have the keys to the Kingdom of Heaven. In our relationships, we must always preach the Kingdom, and invite men to come in. We preserve goodness on the earth and cause the life of God to be poured into others.
Jesus warns that we must "let the salt out of the shaker." We must not become "pillars of salt" as Lot's wife was. We must be careful to not lose our savor or our ability to enhance the lives of others.
---

If you are in need of healing, there is good news! Proverbs 4:20-22 SAYS:
My son, attend to my words; incline thine ear unto my sayings. Let them not depart from thine eyes; keep them in the midst of thine heart. For they are life unto those that find them, and health to all their flesh.
So there is life and health in God's word. Since God's word is medicine, we must take it like we would a prescription. I suggest three times a day, like you would your food. Remember, healing is the children's bread. Consider this your "dose" for today. Remember, read, and meditate three times a day the following:
Rx: Psalm 103:1-5 ~ Bless the Lord, O my soul; and all that is within me, bless His holy name! Bless the Lord, O my soul, and forget not all His benefits: Who forgives all your iniquities, Who heals all your diseases, Who redeems your life from destruction, Who crowns you with lovingkindness and tender mercies, Who satisfies your mouth with good things, so that your youth is renewed like the eagle's…
---
"Study to show thyself approved unto God, a workman that needeth not to be ashamed, rightly dividing the word of truth."
2 Timothy 2:15
If you've never studied the Bible from Genesis to Revelation, we invite you to join us as we read through the Bible in a year. Read and meditate on these chapters this week:
September 13: 2 Samuel 8-9, 2 Corinthians 2, Ezekiel 16, Psalms 58-59
September 14: 2 Samuel 10, 2 Corinthians 3, Ezekiel 17, Psalms 60-61
September 15: 2 Samuel 11, 2 Corinthians 4, Ezekiel 18, Psalms 62-63
September 16: 2 Samuel 12, 2 Corinthians 5, Ezekiel 19, Psalms 64-65
September 17: 2 Samuel 13, 2 Corinthians 6, Ezekiel 20, Psalms 66-67
September 18: 2 Samuel 14, 2 Corinthians 7, Ezekiel 21, Psalms 68
September 19: 2 Samuel 15, 2 Corinthians 8, Ezekiel 22, Psalms 69

---
TUESDAY
You are the light of the world. A city set on a hill cannot be hidden.
Matthew 5:14
LIGHT
We are the light of the world. When we meet people, do we hide our light, or do we let it shine? People often are drawn to the light of God that shines upon our countenances. When we are asked what causes us to be so happy, or why is it that we never seem to have a down day, do we respond in a way that brings glory to God, or are we shy and evasive, only wanting to get the attention off ourselves?
This living witness that God has given us will sometimes do more than the most convicting gospel tract. We are epistles known and read of all men. We are the light of the world, to guide men to Christ, the Son of the living God. Don't hide the source of your light under a bushel. Your light is designed to light the path of everyone in your household and beyond.
Be ready in season and out of season to give an answer to those who ask why you have such hope.
---
WEDNESDAY
Whoever believes in me, as the Scripture has said, 'Out of his heart will flow rivers of living water.'
John 7:38
WATER
What's pouring out of your belly? What have you stored in abundance in your heart? Is it filled with the good things of God, or are you feeding yourself with the cares of this life, so that when you join a conversation of coworkers who are complaining about their tight money situations, you can only add to the misery of the conversation.
Jesus said if we believe on Him (listen to His words, and store them in our hearts) then out of our bellies would flow the rivers of living water of the Holy Ghost. We need to add the refreshing hope of the provision of God to the conversation. When we pour out this "living water" into the conversation, some may feel like they are drowning, some may be reluctant to put a toe in, and some may feel totally refreshed.
It is not up to us to judge the impact of our words by the reactions of the hearers, but it is our responsibility to release this living water onto humanity.
---
THURSDAY
And suddenly there came from heaven a sound like a mighty rushing wind, and it filled the entire house where they were sitting.
Acts 2:2
WIND
When the believers received the power to witness, it came down with the sound of a rushing mighty wind. The wind of God, ("ruah" in Hebrew), blew mightily on the 120 believers on the day of Pentecost. They received power from on high. When the room shook, everyone knew that they had had an encounter with God.
Who shakes when you speak? We are expected to relate to others by this wind. This breath of God has the power to reveal sin and righteousness. Have you ever noticed the difference between your conversation with believers and unbelievers? Believers draw strength, companionship, comfort, exhortation and enlightenment from this breath of God. The wind refreshers believers and validates their righteousness. With unbelievers, it is a different story.
This wind has the effect of unmasking the intents of their hearts, and searching out the deep things. It can convict them of their sin, and open the door to righteousness for them. Are you allowing the wind to blow through your relationships? Perhaps you could use a little "shaking" yourself. Come alive to the power of the "ruah" of God.
---
FRIDAY
I indeed baptize you with water for repentance, but He who is coming after me is mightier than I, whose sandals I am not worthy to carry. He will baptize you with the Holy Spirit and fire.
Matthew 3:11
FIRE
Have you been baptized with the Holy Ghost and with fire? Why is the distinction of fire made here? The confirmation of this baptism was given on the day of Pentecost, when the believers received cloven tongues of fire sitting on their heads. This fire descended from heaven, so it was a good fire.
Was it a friendly fire? To the believers, it was. It was the fire that would burn the chaff that was removed from the wheat, the people of God. Remember that the fire that is within you is God and it has come to burn away the chaff in your life and in the lives of others. This fire is upon your life… it is a warming fire to some, to others it will ignite the life of God's word and cause the purifying work of the Holy Ghost to be experienced. The fire of God consumes the dross in our lives (those things that do not edify) and produces a whole new person within. In our relationships, we need to be consumed by this fire, so that others can see our good works and glorify God.
Whose life are you called to burn in today? The fire of God is a good fire… somebody is waiting to be warmed by it.