A teaching by Rev. Barbara Williams, President of the Ministry of the Watchman International
Week of August 29- September 2, 2022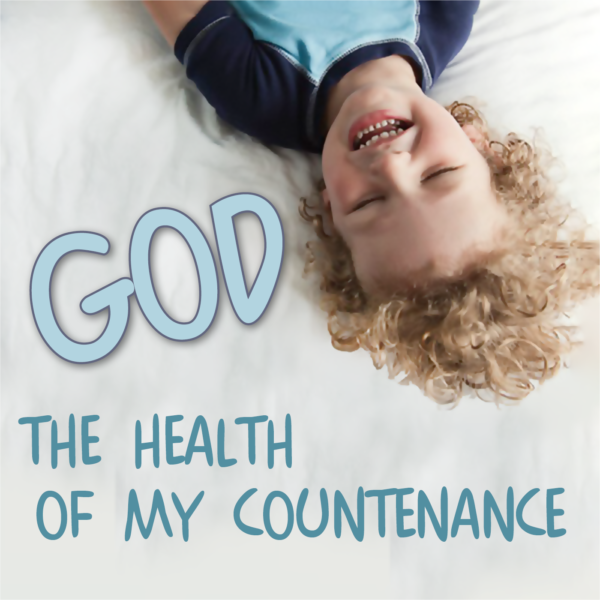 MONDAY
As the deer pants for the water brooks, so pants my soul for You, O God.
My soul thirsts for God, for the living God. When shall I come and appear before God? My tears have been my food day and night, while they continually say to me,
"Where is your God?"
Psalm 42:1-3
The psalmist knows something is not right. His soul has begun to thirst after the Lord. Is this a normal condition? I'm not sure if it is normal, but I know it happens to the best of us. There is a longing in our souls for the refreshing that comes from the presence of God. If we walk in the spirit and walk with God, the longing is satisfied. Perhaps the longing is there all the time, and if it is filled all the time we are not so much aware of it. What about the times when it is not filled? I think this is the condition of the writer here. He is in a place of lack and want. Surely the Good Shepherd is not the author of this lack, but the psalmist is there nonetheless. Where is this person that he experiences the same thirst that the deer looking for water experiences? Why is he in such a desperate condition?
Perhaps he is between meetings. Maybe it's Friday and he can't wait to get to church on Sunday. All the situations that have come up during the week have caused him to feel separated from the living God. He wants desperately to get close to God and feel that refreshing presence. Instead, he has been fed with his own tears while others have mocked him and asked where His God is. This brother is pretty low. It shows on his countenance. A sick or downcast countenance shows that his problems are so deep that they have migrated from inside his head to his face. That's pretty bad. A cheerful countenance is medicine. A sad one is sick.
---

If you are in need of healing, there is good news! Proverbs 4:20-22 SAYS:
My son, attend to my words; incline thine ear unto my sayings. Let them not depart from thine eyes; keep them in the midst of thine heart. For they are life unto those that find them, and health to all their flesh.
So there is life and health in God's word. Since God's word is medicine, we must take it like we would a prescription. I suggest three times a day, like you would your food. Remember, healing is the children's bread. Consider this your "dose" for today. Remember, read, and meditate three times a day the following:
Rx: 3 John 2 ~ Beloved, I wish above all things that you may prosper and be in health even as your souls prosper.
---
"Study to show thyself approved unto God, a workman that needeth not to be ashamed, rightly dividing the word of truth."
2 Timothy 2:15
If you've never studied the Bible from Genesis to Revelation, we invite you to join us as we read through the Bible in a year. Read and meditate on these chapters this week:
August 29: 1 Samuel 21-22, 1 Corinthians 3, Ezekiel 1, Psalms 37
August 30: 1 Samuel 23, 1 Corinthians 4, Ezekiel 2, Psalms 38
August 31: 1 Samuel 24, 1 Corinthians 5, Ezekiel 3, Psalms 39
September 1: 1 Samuel 25, 1 Corinthians 6, Ezekiel 4, Psalms 40-41
September 2: 1 Samuel 26, 1 Corinthians 7, Ezekiel 5, Psalms 42-43
September 3: 1 Samuel 27, 1 Corinthians 8, Ezekiel 6, Psalms 44
September 4: 1 Samuel 28, 1 Corinthians 9, Ezekiel 7, Psalms 45

---
TUESDAY
When I remember these things, I pour out my soul within me. For I used to go with the multitude; I went with them to the house of God, with the voice of joy and praise, with a multitude that kept a pilgrim feast.
Why are you cast down, O my soul? And why are you disquieted within me? Hope in God, for I shall yet praise Him for the help of His countenance.
Psalm 42:4-5
It is a good thing that he remembers His God. His soul, which longs for God, takes itself back to a time when he was refreshed in God. "I don't remember any good times, Barb… you don't know my situation." Guess what? Your soul does. Your soul contains every memory of everything that God wants retained.
This is not an act of your will; it is an act of God. Ever notice how your memory "just comes?" I was teaching on the power of a song, and was reminded that there are songs that we remember intact, even years after we have "forgotten" them. The power of memory is great. Your soul can remind itself of good or bad things.
This writer is speaking about a process in his mind that allowed him to come out of mere longing and return to the place of refreshing. He remembers the time when he was in the sanctuary praising God. It appears that he may have led the people into worship. Can the preacher and the worship leader have down days? This man did, but His soul did something amazing. It took him back to a better time. His soul began to question itself and ask why he was cast down. He couldn't come up with a good answer.
He remembers that God brings help with His countenance. His countenance is found in His presence, His word. He lifts His countenance upon you and gives you peace. When he lifts his head toward you that is all the help you need. He is the lifter of your head, also.
---
WEDNESDAY
O my God, my soul is cast down within me; therefore I will remember You from the land of the Jordan, and from the heights of Hermon, from the Hill Mizar. Deep calls unto deep at the noise of Your waterfalls; all Your waves and billows have gone over me.
Psalm 42:6-7
The answer comes. Can your soul answer itself? Of course it can. You have conversations with yourself all the time. This is how decisions are made. You are the sum of your soul and spirit. You can make the decision to have joy and allow the Lord to lift your countenance, or you can continue to be downcast.
This man sets about convincing himself that he does not have to be cast down any longer. He talks to God and admits the truth about where he is and how he feels. He pours out his soul before God as a drink offering (that means he's not merely complaining… there is a difference) and he comes up with the answer.
"Yes God, I agree. I was full of joy when I praised you in the sanctuary. Can I have the same joy right here on my bed of affliction? Can I have it while they are trying to take my job? Can I have it with a house full of rebellious teenagers? Can I have it while my unsaved loved ones are making fun of me because of my faith? My boss mocks me because his god is the god of money, and he makes more of it than I do. He tells me my work for the Lord is in vain…
"So I will remember the God who saved me, and cleansed me, and changed me into a new creature. I will remember the time God answered a prayer that I barely believed He would answer. I shall remember His faithfulness to convict me of sin and establish me in righteousness. The depths of my soul reach out for the depths of His love as I am overcome with the weight of my problems. Even though I am drowning in despair, it is not too late to call upon Him."
---
THURSDAY
The Lord will command His lovingkindness in the daytime, and in the night His song shall be with me—a prayer to the God of my life.
Psalm 42:8
Then, suddenly, daylight appears. The night is past. I cried unto the Lord and He heard me. I cried unto God because vain is the help of man. He commands His lovingkindness toward me in the daytime. In the night, He has a song of protection that I sing and it is a shield to me. All this I remember when I allow my soul to cry out to Him. I was confused and in despair for a season; now with lovingkindness I am back in the presence of God. I was so discouraged at one time that I couldn't even pray. I was beginning to side with my critics. I was beginning to believe that there wasn't any hope for me. I was almost convinced that God would not help me until my soul cried out for the living God and I remembered to praise Him as I did in times past. I remembered happier times, times of joy, when I praised God in the congregation of the righteous. Just the remembrance of the power of high praise has helped me back into His presence.
---
FRIDAY
I will say to God my Rock, "Why have You forgotten me? Why do I go mourning because of the oppression of the enemy?" As with a breaking of my bones, my enemies reproach me, while they say to me all day long, "Where is your God?"
Why are you cast down, O my soul? And why are you disquieted within me? Hope in God; for I shall yet praise Him, the health of my countenance and my God.
Psalm 42:9-11
Remembering that God is my help, I have formed my prayer to Him. I will ask God why He has forgotten me.
I have worked hard, stood and believed. Why have you not remembered that I am your child, God? I am in mourning because my enemies mock me. They treat me as though I am an orphan. They treat me as though I have no God. Why are you allowing this to continue, God? I serve you the best I can. I give to the poor. I minister to the needs of the saints. When will it be my turn?
Why are you cast down, O my soul? Why are you rumbling and complaining within me?
We serve a mighty God who has not forgotten me. He will soon come with the answer. But in the meantime, my soul will hope in you. My countenance is lifted because I have poured out my soul before God. I have formed my prayer and He has sent the answer.
I will wait patiently on my God. I will yet praise Him. There is a "felt praise" and there is a "yet praise." Now is the time for the yet praise. I will yet praise Him who is the health of my countenance and my God.