A teaching by Rev. Barbara Williams, President of the Ministry of the Watchman International
Week of August 15-19, 2022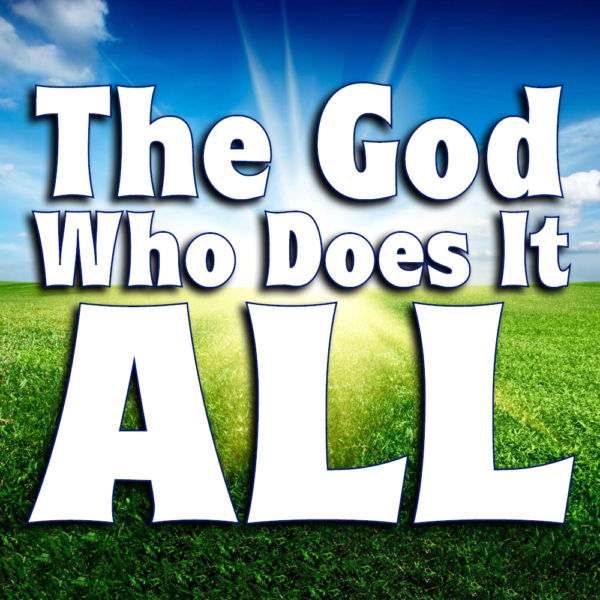 MONDAY
Now it shall come to pass, if you diligently obey the voice of the Lord your God, to observe carefully all His commandments which I command you today, that the Lord your God will set you high above all nations of the earth. And all these blessings shall come upon you and overtake you, because you obey the voice of the Lord your God: Blessed shall you be in the city, and blessed shall you be in the country. Blessed shall be the fruit of your body, the produce of your ground and the increase of your herds, the increase of your cattle and the offspring of your flocks. Blessed shall be your basket and your kneading bowl. Blessed shall you be when you come in, and blessed shall you be when you go out. The Lord will cause your enemies who rise against you to be defeated before your face; they shall come out against you one way and flee before you seven ways.
Deuteronomy 28:1-7
What an awesome God! What an awesome concept. Get this: God says that if we give all He gives all. Three times in these two verses He uses the Word "all". If we will listen to all He has to say, and diligently do all that He commands, He will place us on high above all nations and all the blessings that He can bless us with will come upon us and overtake us. All for all over all. He never diminishes or short-changes us. He increases us.
What an awesome God.
He takes our feeble efforts, as long as we are sincere and do our best, and as long as we don't withhold any part of our lives from Him, He gives us all the blessings listed in the Bible. In fact, He says they will come upon us and overtake us. Unbelieveable, yes, but believe it, anyway. God wants so much to have us as His very own that He teaches us the right way, and rewards us mightily when we obey. Remarkable. Stupendous. Marvelous!
What an awesome God.
---

If you are in need of healing, there is good news! Proverbs 4:20-22 SAYS:
My son, attend to my words; incline thine ear unto my sayings. Let them not depart from thine eyes; keep them in the midst of thine heart. For they are life unto those that find them, and health to all their flesh.
So there is life and health in God's word. Since God's word is medicine, we must take it like we would a prescription. I suggest three times a day, like you would your food. Remember, healing is the children's bread. Consider this your "dose" for today. Remember, read, and meditate three times a day the following:
Rx: Psalm 107:20 ~ He sent out his word and healed them, and delivered them from their destruction.
---
"Study to show thyself approved unto God, a workman that needeth not to be ashamed, rightly dividing the word of truth."
2 Timothy 2:15
If you've never studied the Bible from Genesis to Revelation, we invite you to join us as we read through the Bible in a year. Read and meditate on these chapters this week:
August 15: 1 Samuel 5-6, Romans 5, Jeremiah 43, Psalms 19
August 16: 1 Samuel 7-8, Romans 6, Jeremiah 44, Psalms 20-21
August 17: 1 Samuel 9, Romans 7, Jeremiah 45, Psalms 22
August 18: 1 Samuel 10, Romans 8, Jeremiah 46, Psalms 23-24
August 19: 1 Samuel 11, Romans 9, Jeremiah 47, Psalms 25
August 20: 1 Samuel 12, Romans 10, Jeremiah 48-49, Psalms 26-27
August 21: 1 Samuel 13, Romans 11, Jeremiah 50, Psalms 28-29

---
TUESDAY
Blessed shall you be in the city, and blessed shall you be in the country.
Deuteronomy 28:3
So what do we get? Well, you're blessed no matter where you live. This is how you know the blessings are following you, and you are not trying to chase them down. You're blessed in the city and in the field. No more fear of layoffs, downsizing, being too old for certain jobs, not having the right accent or twang in your voice. You don't even have to care what the economy is like where you go. Just go in the peace of God and the leading of the Holy Spirit, and the blessings of God will follow you there and overtake you. What an awesome God!
---
WEDNESDAY
Blessed shall be the fruit of your body, the produce of your ground and the increase of your herds, the increase of your cattle and the offspring of your flocks.
Deuteronomy 28:4
The law of life works without fail for you. When God created all living things, He set seed within each thing so that all creatures could reproduce after their own kind. Humans would have humans, sheep would have sheep, birds would have birds, and so on. The devil's sin, however, has made life a sometimes difficult and painful process. Sometimes reproduction does not happen for various reasons. Bearing fruit is a sign of God's prosperity and blessing. It always will be.
Barrenness is part of God's curse for disobedience, so it is fitting that God would promise the people that if they obey Him, and they are right with Him, that He will cause even their animals to bear offspring. Having your bloodline continue is one of the highest honors God could bestow upon a person. It implies God's favor and blessing. God loves the obedient so much that He even likes their pets. So He promises that everything you touch will increase, be healthy and continue. What a mighty God we serve.
---
THURSDAY
Blessed shall be your basket and your kneading bowl.
Deuteronomy 28:5
Try this one in the supermarket. Just keep confessing that your basket and your store are blessed. Ever get nervous about having enough money for all the things you need? Don't do it ever again. Just remind yourself, God, the Holy Angels, and the devil, that your basket and store are blessed. Ever have food spoil before you could use it? Your store or storage place is blessed, too. This one works well for mealy bugs in flour and cornmeal. I haven't seen those critters in ages. Don't you just love God?
---
FRIDAY
Blessed shall you be when you come in, and blessed shall you be when you go out. The Lord will cause your enemies who rise against you to be defeated before your face; they shall come out against you one way and flee before you seven ways.
Deuteronomy 28:6-7
When you go out to work, you will come back home. Mothers, cling to this one. Fathers, rehearse it in your children's ears. No more worrying about little Johnny, big Johnny, little Cindy or Big Ben. They all have protection as they come and go about their normal routine. There are no accidents in God's Kingdom. He never makes plans for anything bad to happen to our seed or us. Coming in and going out refer also to going out to battle. You know, Israel won every battle they encountered when they lived right before God. Many times the enemy would turn and fight each other, and the whole Hebrew army would return home unharmed. How's that for life insurance? I told you we serve a God who does it all.