A teaching by Rev. Barbara Williams, President of the Ministry of the Watchman International
Week of August 1-5, 2022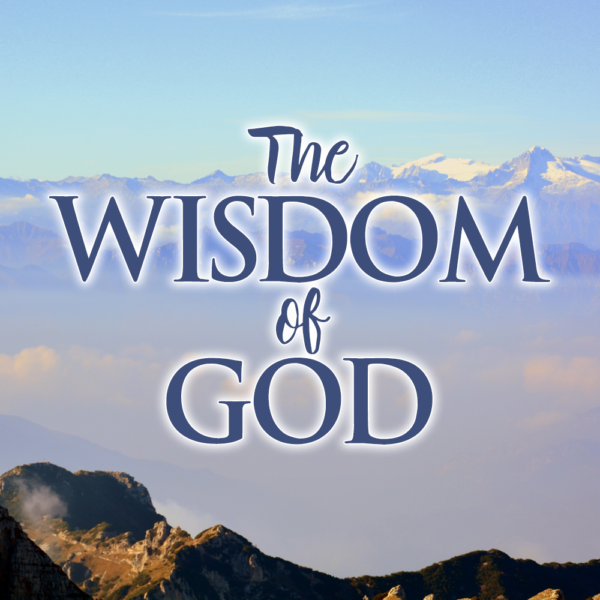 MONDAY
I, Wisdom, dwell with prudence, and find out knowledge and discretion.
Proverbs 8:12
Why do we admire certain people? Perhaps some of the best known, famous, infamous, and loved persons are those who possess this quality called wisdom. Did you know that wisdom is a spirit? It is a portion of the Spirit of God. Therefore, wisdom itself, is pure, flawless, and holy.
There is great power in wisdom. There is prudence, or the ability to do what is fitting in each occasion. Wisdom is able to obtain knowledge of witty inventions. The word witty here means "expert" or wise. Wisdom causes one to be fail-proof in the way one acts, thinks, speaks, and behaves. Imagine this spirit helping us in all that we do…what a remarkable thing. And we have access to this spirit of wisdom through meditating on the Word of God, obeying His commandments, and studying His ways.
People who study, contemplate, learn from the wisdom of others, show respect for those with knowledge, and take heed to the sayings of the wise will themselves be wise. Many wise persons have "mentors," "teachers," "rabbis," "preceptors," or are in some way connected through relationship to someone from whom they can learn.
Tiger Woods, the golf phenomenon, was mentored by his father. They had a relationship of love and mutual respect. This is a common story with people who understand all that there is on a particular subject. Bill Gates, Dave Thomas (former president of Wendy's) and Michael Jordan all had relationships of mutual respect with a parental figure, teacher or mentor. This is obedience to the basics of God's law of honoring father and mother. Love and respect for parents leads to love and respect for parental qualities in others.
This is the beginning of wisdom because it demonstrates a fear or reverence for God. Even Mike Tyson, the boxer, is said to have had strong love and respect for his first trainer, Cust D'Amato. Even when a person's character is flawed, a respect for the wise will cause us to perfect the knowledge that they impart to us. Respecting the wise is part of being wise.
---

If you are in need of healing, there is good news! Proverbs 4:20-22 SAYS:
My son, attend to my words; incline thine ear unto my sayings. Let them not depart from thine eyes; keep them in the midst of thine heart. For they are life unto those that find them, and health to all their flesh.
So there is life and health in God's word. Since God's word is medicine, we must take it like we would a prescription. I suggest three times a day, like you would your food. Remember, healing is the children's bread. Consider this your "dose" for today. Remember, read, and meditate three times a day the following:
Rx: Jeremiah 33:6 ~ Behold, I will bring to it health and healing, and I will heal them and reveal to them abundance of prosperity and security.
---
"Study to show thyself approved unto God, a workman that needeth not to be ashamed, rightly dividing the word of truth."
2 Timothy 2:15
If you've never studied the Bible from Genesis to Revelation, we invite you to join us as we read through the Bible in a year. Read and meditate on these chapters this week:
August 1: Judges 15, Acts 19, Jeremiah 28, Mark 14
August 2: Judges 16, Acts 20, Jeremiah 29, Mark 15
August 3: Judges 17, Acts 21, Jeremiah 30-31, Mark 16
August 4: Judges 18, Acts 22, Jeremiah 32, Psalms 1-2
August 5: Judges 19, Acts 23, Jeremiah 33, Psalms 3-4
August 6: Judges 20, Acts 24, Jeremiah 34, Psalms 5-6
August 7: Judges 21, Acts 25, Jeremiah 35, Psalms 7-8

---
TUESDAY
The fear of the Lord is to hate evil; Pride and arrogance and the evil way and the perverse mouth I hate. Counsel is mine, and sound wisdom; I am understanding, I have strength.
Proverbs 8:13-14
The fear of the Lord is the beginning of wisdom (Proverbs. 9:10). Those who fear and respect God hate evil. This differentiates those who are truly holy from those who consider themselves "spiritual."
There is a great interest these days in what the world refers to as "spirituality." Oprah, Madonna, all the wealthy personalities seem to be interested in spiritual things. They sound intelligent, but is there wisdom in all spirituality? Whenever the pure is mixed with the impure, there is a lack of wisdom.
God would never borrow ideas from the devil, so it is foolish to mix the Golden Rule, the law of sowing and reaping with Karma, reincarnation and out of body experiences, but that is exactly what the so called "New Age" religions do. There is no fear of God here, because the Word of God is not the authority in New Age religion. Whatever is not wise will not work.
Folly is vain. No matter how intelligent New Age speakers are, their words are prideful, arrogant, and ultimately evil because they are void of respect and fear of God. This type of spirituality is man-made, and God hates it.
In wisdom, however, is counsel, understanding and strength. Wisdom comes from God. When it is applied in a pure manner, with respect for God's wishes and demands, then it is an honor to all. When it is applied in an impure or selfish manner, then there is disaster, doom, and deception on the part of the hearers. The humble seek God, not just spirituality. The humble receive wisdom.
---
WEDNESDAY
By Me kings reign, and rulers decree justice. By Me princes rule, and nobles, all the judges of the earth. I love those who love Me, and those who seek me diligently will find Me.
Proverbs 8:15-17
All rulers have the ability to obtain wisdom. Seems far-fetched, doesn't it? Even Hitler, Stalin, and Nero. Wisdom is the gift that allows them to rule over others. Does God give it to them? Of course. There are no governments that are not set up by God. I did not say that they are all Godly or God-fearing. God sets them up, and takes them down.
God spoke to Nebuchadnezzar and the Pharaoh in dreams. God can speak to anyone anytime He desires. And He wants to give them all wisdom. We need wisdom to understand how to rule and serve people. What a blessing to know that God will give wisdom to our leaders. Instead of spending large sums of money to "get the right guy in office," we would do better praying that those in office would be endowed with wisdom.
Having relationship with God allows us to receive His wisdom. Worshiping Him in spirit and truth allows us to have a free flow of ideas from God. If we love wisdom, wisdom will love us. If we seek wisdom from the beginning, instead of toward the end as a last resort, we will find her. Part of being wise is to seek wisdom.
---
THURSDAY
Riches and honor are with Me, enduring riches and righteousness. My fruit is better than gold, yes, than fine gold, and my revenue than choice silver.
Proverbs 8:18-19
All of the people I mentioned in the above paragraphs are wealthy persons. With wisdom is success, ability, strength, and power. Wisdom allows us to tap into the source of riches. Ideas and inventions that make life easier for humanity or solve problems are the result of wisdom. Somehow we have thought of wisdom as being something that gray haired guys who sit around doing nothing all day possess.
Wisdom is very active. Wisdom puts us to work implementing our ideas because it not only gives us the ideas, but also gives the "how to" for the implementation of those ideas. Ideas come to people who obey wisdom. Wisdom is never idle.
It is said that Thomas Edison slept very little. He spent most days and nights in his laboratory; his mind was so active with ideas to try out. Moses was like this also. He was awake for forty days and nights not eating or sleeping as God gave Him the knowledge that he needed to govern and lead the children of Israel. These people all received riches and honor.
The Bible, which Moses wrote a part of, is the largest selling book, year after year. Edison's inventions are still spawning other inventions and creating wealth, jobs and careers even now. Because wisdom is an eternal spirit that which she creates will last forever.
---
FRIDAY
My fruit is better than gold, yes, than fine gold, and my revenue than choice silver. I traverse the way of righteousness, in the midst of the paths of justice, that I may cause those who love me to inherit wealth, that I may fill their treasuries.
Proverbs 8:19-21
The fruit of wisdom is better than fine gold and gems. When we are righteous, or in right standing with God, we are led by wisdom. This is the best of the best. To obtain wisdom and not have the righteous character to carry out successfully those ideas is a waste of time and energy.
For example, Leopold and Loeb, the two young men who were convicted of murdering a young boy in New Jersey in the 1920's, were both geniuses, Leopold having finished college by age eighteen. Yet these young men had no fear of God. They devised what they thought to be the perfect crime, but were caught, anyway. They had some wisdom, as reflected by their intellectual accomplishments, but they had no holiness or fear of God to allow them to be led in righteousness. They were led by pride, arrogance, and evil. Wisdom departed from them, because she was not given authority to lead them. They had no love of wisdom, so pursuing wisdom wasn't a motivating force in their lives.
Those who pursue wisdom eventually wind up finding God, since the fear of God is the beginning of wisdom. If we continue to fear God, we will find Him, and be led in the way of righteousness. Those who are led in righteousness find their way into substance and have their material desires fulfilled. This can only be done with the pursuit of wisdom with righteousness.
The wealth of the sinner is laid up for the just. Even though people may have enough wisdom to amass fortunes, they may not hold on to it if they are not led in righteousness. The sinking of the Titanic at the beginning of the century was responsible for the deaths of a large portion of the wealthy, intelligent and successful people on the face of the earth during that time.
Many of the people who led industries and financial institutions were on board. How easily the wealth of the world is transferred. How important it is to be led in the way of righteousness. Those who boarded the ship were not led by righteousness, though they had the wisdom to create these industries and riches. These alone are not enough to sustain life. Following wisdom all the way, however, will lead us to God's will for our lives, where there is safety.
Wisdom is much to be sought after. Follow her and embrace her, she will love you and serve you all the days of your life.