A teaching by Rev. Barbara Williams, President of the Ministry of the Watchman International
Week of August 28 – September 1, 2023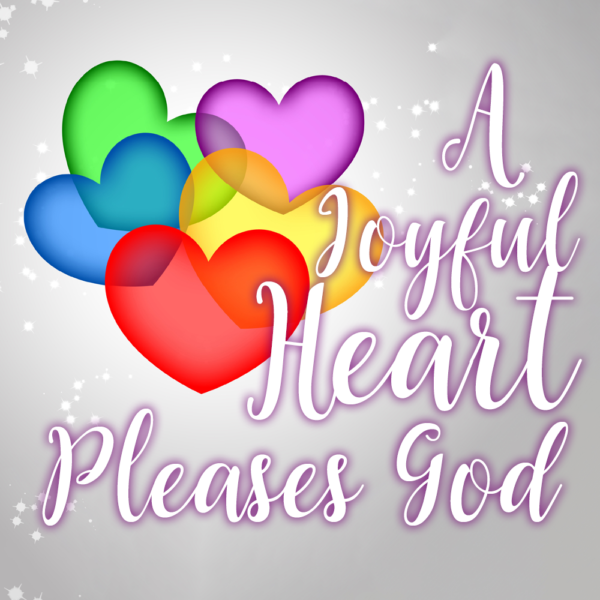 MONDAY
Make a joyful noise unto the Lord, all you lands.
Psalm 100:1
We are commanded to make a joyful noise unto the Lord. Does God demand praise? Well, let's put it this way, if you don't, somebody will; and if you do, there are great rewards for you. See, it's a matter, again, of choice.
Throughout His Word, God presents us with choices. He gives us full disclosure on what will happen when each choice is made, so He does not leave us ignorant and guessing. If we choose to make a joyful noise unto Him, we will find His goodness. Think about it: we don't have to sing beautiful songs, or put just the right words together to please Him, any joyful noise will do. For some people it is a shout. For some it is a scream. For some a handclap. For others it is a dance. Whatever your pleasure, the Lord desires that we express our delight in Him with joy.
Well, Barb, I never! I know. That's the problem. If you've never entered into the goodness of God, could it be that this is the reason? Dare I mention the many football, baseball, and basketball games we have attended and rooted for the home team, and they lost! We didn't get paid for our efforts, but we cheered in faith, believing that something good was going to happen only to go home disappointed. Well, that will never happen when you make a joyful noise unto the Lord. Call upon Him and bless His name. He'll do you good.
---

If you are in need of healing, there is good news! Proverbs 4:20-22 SAYS:
My son, attend to my words; incline thine ear unto my sayings. Let them not depart from thine eyes; keep them in the midst of thine heart. For they are life unto those that find them, and health to all their flesh.
So there is life and health in God's word. Since God's word is medicine, we must take it like we would a prescription. I suggest three times a day, like you would your food. Remember, healing is the children's bread. Consider this your "dose" for today. Remember, read, and meditate three times a day the following:
Rx: Mark 10:27 ~ But Jesus looked at them and said, "With men it is impossible, but not with God; for with God all things are possible."
---
"Study to show thyself approved unto God, a workman that needeth not to be ashamed, rightly dividing the word of truth."
2 Timothy 2:15
If you've never studied the Bible from Genesis to Revelation, we invite you to join us as we read through the Bible in a year. Read and meditate on these chapters this week:
August 28: 1 Samuel 20, 1 Corinthians 2, Lamentations 5, Psalms 36
August 29: 1 Samuel 21-22, 1 Corinthians 3, Ezekiel 1, Psalms 37
August 30: 1 Samuel 23, 1 Corinthians 4, Ezekiel 2, Psalms 38
August 31: 1 Samuel 24, 1 Corinthians 5, Ezekiel 3, Psalms 39
September 1: 1 Samuel 25, 1 Corinthians 6, Ezekiel 4, Psalms 40-41
September 2: 1 Samuel 26, 1 Corinthians 7, Ezekiel 5, Psalms 42-43
September 3: 1 Samuel 27, 1 Corinthians 8, Ezekiel 6, Psalms 44
---
TUESDAY
Serve the Lord with gladness; Come before His presence with singing.
Psalm 100:2
This is even more compelling. We must serve the Lord with gladness. Some of you probably don't know how to serve God, or if you are even serving Him. Worship is serving God. Then, from the place of worship, will come direction for service. It's like Mary did when she chose the "better part" that could not be taken from her. She chose to sit at the feet of Jesus and listen to His words, which were full of grace and truth. Grace is the power that enables us to serve, and truth gives us instruction, direction, and the power to know what to do. Mary chose to joyfully and reverently sit at the Master's feet until she was full of the knowledge of Him. This is what happens to us when we enter His presence, and receive instruction for service. It is then that we can serve Him with gladness.
You can serve a master better when you have a good relationship with him. Many people dislike their work because they have no relationship with the owner, and the managers seldom come over to see how the employee is doing. You may be productive and turn out your required volume of work, but do you serve with gladness? You can serve God in this way. You can be glad in doing whatever He tells you to do.
---
WEDNESDAY
Know that the Lord, He is God; It is He who has made us, and not we ourselves; We are His people and the sheep of His pasture.
Psalm 100:3
The writer perhaps knows that people will take offense to his directives, so he tells the people that God is the Lord. In other words, He calls the shots. He knows what is best for us, because He created us. We did not make ourselves. We belong to Him, and He is our Shepherd. We are merely sheep dependent upon Him for our very survival. Can we question God? Not after He has answered us. Once God has given us instruction, we are obligated to follow that instruction.
So God has given us instruction for worship and service. Make a joyful noise unto Him, and serve Him with gladness. What about the "laid back" individual who doesn't do that sort of thing? What about the guy who sort of hangs back and is more reverent in His approach to God? He'll probably peter out before this race is over. Joy and gladness are power emotions.
The joy of the Lord makes us strong. Gladness releases God's goodness. If you want strength and goodness in your life, here's how you get them.
---
THURSDAY
Enter into His gates with thanksgiving, and into His courts with praise. Be thankful to Him, and bless His name.
Psalm 100:4
In When we give thanks to God, we enter into His gates. What are the gates of God? Well, a gate is any barrier to His presence. Sometimes it's our stubborn will, sometimes pride, sometimes it's worries and woes. Oh, yes, I forgot to tell you, gladness dispels worry and woes. These burdens will shut the door to His presence. In fact, they glorify the devil instead. Didn't Jesus tell us to learn of Him because His yoke is easy and His burden is light? Worry will never allow you to enter into the Lord's presence. The presence is where the answers lie. What answers? The answers to questions you haven't thought of yet. God will impart to you knowledge of things to come. Not the knowledge that these things are a problem, but knowledge of answers. Thanksgiving to God allows us to come closer to Him, just as Mary did, to sit at His feet and learn of Him.
---
FRIDAY
For the Lord is good; His mercy is everlasting, and His truth endures to all generations.
Psalm 100:5
Here is the payoff. Be glad because you serve a good God. Be glad because you serve a merciful God. These feelings toward Him are genuine when you understand His true character. It's easy to be thankful to God when you recognize that He has been with you from before the day you were born. He has watched over you even when you were not thankful to Him. He was merciful to you when those around you were being judged. Have you ever just narrowly escaped some type of disaster? I often think of the Oklahoma City bombing. How many people didn't go to work that day? How many parents kept their children home from day care that day? The unsinkable Molly Brown got that name because she, along with a few others, survived the sinking of the Titanic. Do you think any of these survivors knew God well enough to call upon His name? How many multimillionaires who were aboard the greatest luxury liner in the world knew Jesus personally? No, these people partook of the unsolicited goodness and mercy of God. He spared them from certain death.
Now we who know Him have an even greater burden of worship and service. We do not refer to God as the "man upstairs" or even "God," but we have been given access to His very home through the power of the name of Jesus. He loves us so much He has even revealed the name of our Lord to us. What a wonderful thing it is to be able to enter into the very presence of God by giving thanks to Him. There is great reason to praise Him. His is good, and His mercy endures forever.