A teaching by Rev. Barbara Williams, President of the Ministry of the Watchman International
Week of August 21-25, 2023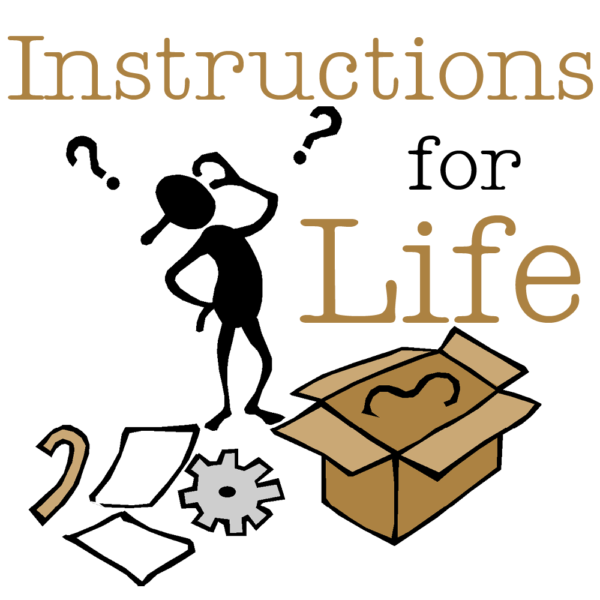 MONDAY
Is anyone among you suffering? Let him pray. Is anyone cheerful? Let him sing psalms.
James 5:13
James, the brother of our Lord, writes these few things to the church. We look to this book for admonishment. We need to increase our diligence in the things pertaining to the Kingdom of God. When we are admonished, or warned, it enables us to correct our steps for a closer walk with the Lord. This is what we should desire, to draw closer to Him so that He will draw closer to us. When we draw close to God, we are able to receive instructions for life. James first gives us the remedy for afflictions. This does not mean that we use our faith to be afflicted, but in case you ever find yourself in this predicament, there is a remedy. God always gives the remedy.
Affliction refers to any mental or physical pain or suffering. This condition is definitely not the will of God for us since Jesus bore our pains and carried our sorrows. He was actually wounded for our sins, so the source of the affliction has been remedied. This is why we are allowed to go to God and expect instant relief. "Well, I don't know about that, Barb. Suppose it doesn't happen instantly?" Suppose it does? It will happen according to your faith. Always expect instant results where Jesus has secured these benefits for us. When we feel good, sing a joyful song unto the Lord to sustain that feeling. This is how you maintain a healthy spirit, soul and body.
---

If you are in need of healing, there is good news! Proverbs 4:20-22 SAYS:
My son, attend to my words; incline thine ear unto my sayings. Let them not depart from thine eyes; keep them in the midst of thine heart. For they are life unto those that find them, and health to all their flesh.
So there is life and health in God's word. Since God's word is medicine, we must take it like we would a prescription. I suggest three times a day, like you would your food. Remember, healing is the children's bread. Consider this your "dose" for today. Remember, read, and meditate three times a day the following:
Rx: Psalm 103:1-5 ~ Bless the Lord, O my soul; and all that is within me, bless His holy name! Bless the Lord, O my soul, and forget not all His benefits: Who forgives all your iniquities, Who heals all your diseases, Who redeems your life from destruction, Who crowns you with lovingkindness and tender mercies, Who satisfies your mouth with good things, so that your youth is renewed like the eagle's.
---
"Study to show thyself approved unto God, a workman that needeth not to be ashamed, rightly dividing the word of truth."
2 Timothy 2:15
If you've never studied the Bible from Genesis to Revelation, we invite you to join us as we read through the Bible in a year. Read and meditate on these chapters this week:
August 21: 1 Samuel 13, Romans 11, Jeremiah 50, Psalms 28-29
August 22: 1 Samuel 14, Romans 12, Jeremiah 51, Psalms 30
August 23: 1 Samuel 15, Romans 13, Jeremiah 52, Psalms 31
August 24: 1 Samuel 16, Romans 14, Lamentations 1, Psalms 32
August 25: 1 Samuel 17, Romans 15, Lamentations 2, Psalms 33
August 26: 1 Samuel 18, Romans 16, Lamentations 3, Psalms 34
August 27: 1 Samuel 19, 1 Corinthians 1, Lamentations 4, Psalms 35

---
TUESDAY
Is anyone among you sick? Let him call for the elders of the church, and let them pray over him, anointing him with oil in the name of the Lord. And the prayer of faith will save the sick, and the Lord will raise him up. And if he has committed sins, he will be forgiven.
James 5:14-15
This is a very powerful promise. God has help for us. The help is in the elders of the church. Many people are confused on this term, but it is the same term used for "pastor" in other areas of the New Testament. This word does not refer to some older person in the church, and does not exclude clergy…that would be absurd, since all power in the church must flow through one of the five ministry gifts.
This person would more correctly be a minister whom God has called and is anointed to stand in the office that he holds. "But Barb, believers can lay hands on the sick, too." That's not the ministry we are speaking of here. When these instructions are followed, we can receive such beautiful results. Imagine having the assurance that because one of God's ministers has prayed the prayer of faith for you and anointed you with oil, that you will be raised up for sure, and your sins forgiven.
That's quite an insurance policy. The Lord takes care of us through His ministry gifts. When God's authority structure is respected and obeyed, marvelous results occur.
---
WEDNESDAY
Confess your trespasses to one another, and pray for one another, that you may be healed. The effective, fervent prayer of a righteous man avails much.
James 5:16
More instructions. What happens when we confess our faults or sins to one another? We are able to receive counsel from the Lord. The spirit of counsel is in operation when we confess our sins to one another. Counsel is one of the spirits of God. It is part of the spirit of wisdom. Wisdom is the principal thing: it comes first. When we are involved in sin, we have not behaved wisely.
So what is the remedy? Wisdom is the remedy. When we receive counsel from the word of God, we access the tools for wise living. The words "wisdom" and "righteousness" are related. Actually, righteousness is from the phrase "right-wiseness." When we are rightly wise, we stand in righteousness that is the key to success in God's Kingdom. Disobedience to God stems from a lack of wisdom.
When wisdom comes, healing comes. Yes, we are healed through the confession of our sins. If we confess our sins He is faithful and just to forgive us our sins and to cleanse us from all unrighteousness. We are righteous again the moment we confess. What does righteousness do? It helps our prayers. Righteousness allows us to receive from God. The righteousness of His Son is what we take on, and we have all the privileges of sonship. When we pray from the position of righteousness, there is much achieved. These prayers avail much if they are effectual and fervent.
---
THURSDAY
Elijah was a man with a nature like ours, and he prayed earnestly that it would not rain; and it did not rain on the land for three years and six months.
James 5:17
The prophet Elijah was a human being subject to anger, fear, doubt, and discouragement, just as we are, but through righteousness he was able to pray earnestly for the rain to cease. What a miracle. This did not occur because of self-righteousness; that is clear. So how did he obtain the strength to pray such a prayer? It was through God's righteousness that comes by faith. He believed God, and simply obeyed Him. He was able to cast all fear aside and trust that if God had given him instructions to pray such a prayer that He had to believe God. He stepped over into God's righteousness when he believed Him.
Can we do this? Of course, we can. We step over into God's righteousness by faith, the same way that the great prophet Elijah did. James is explaining here that we are no different than any other person who has done great things for God. We simply must understand how it was done.
It was done through faith and simple obedience to God. When we pray effective and fervent prayers, having confessed our sins, and become righteous again, we will accomplish much for God. Simple instructions, miraculous results.
---
FRIDAY
Elijah was a man with a nature like ours, and he prayed earnestly that it would not rain; and it did not rain on the land for three years and six months. And he prayed again, and the heaven gave rain, and the earth produced its fruit.
James 5:17-18
Can you reverse a miracle? Yes you can. The same righteousness that caused the rain to cease caused it to resume. Usually this is not easy. Imagine praying for a blessing and a curse. It's a good thing many of us are not given these tasks by God these days. But in Elijah's day, the power to curse was given to men. Remember Balaam? When a prophet pronounced a curse, and it was God, the curse was carried out. Prophets of old also knew God to be a God of great mercy if the people would repent and turn back to Him. This same Elijah was able to convince the people at Mt. Carmel to turn back to their God, and the rain resumed. For the most part, however, it is quite unusual for a person's faith to work with equal fervor in opposite directions. What made this type of prayer possible? God's righteousness. Our righteousness would try to judge the matter, but God's righteousness simply causes us to obey. His righteousness avails much. It makes many things available to us.
Elijah prayed a drought down upon himself as well as the wicked people. He must have had faith that God would differentiate between the wicked and the righteous and still bless the righteous even in a land of wickedness. Imagine him getting up every morning faced with the possibility of no food or water, yet he had prayed for this thing! Self-righteousness would never have prayed such a prayer in the beginning. Self-righteousness would have been concerned about self. But Elijah, because he depended upon God's righteousness, was able to put himself in God enough to get the job done. Righteousness puts us over into God so that the awareness of self is dissipated. Many things are accomplished this way. Effectual, fervent and righteous. These three cause many things to become available to us.